Thursday of this week will mark an important moment in the history of digital art. Although the long and fruitful history of this medium will hardly be brought to a close, an important chapter in its narrative is about to unfold through the first ever digital art auction hosted by Phillips. The auction, entitled Paddles On!, Â is of particular significance because it is not only the first auction for Phillips, but also the first primary market auction to occur at any major international auction house to only feature digital art works.
When I had first heard the news that Phillips was teaming up with Tumblr to host an auction a couple of months ago, I was a bit skeptical. After hearing that Lindsay Howard (co-director of 319 Scholes and former Eyebeam Fellow) was coming on board to advise and curate the works for this sale, some of my reservations started to dissipate. But I didn't fully come around to appreciating this auction until I got a sneak peak of the exhibition and had a chance to sit down the three organizers of this project: Ms. Howard, Megan Newcome (Phillips Director of Digital Strategy), and Annie Werner (Arts Evangelist at Tumblr).
During my visit last Friday, I got a chance to see the final moments of installation, and was also given a guided tour of the broad yet considerate exhibition of the works on sale. The diversity of the work was not only presented in a near flawless manner, but it also showcased the breadth of pieces that all can directly and loosely be identified as digital art. I found myself "checking boxes" as Ms. Howard led me around the exhibition, noting familiar faces like Rafaël Rozendaal, Kate Steciw, and Alexandra Gorczynski. But as my tour continued, I was confounded when my curatorial and critical presumptions quickly dissolved upon noticing that the collection of makers presented in this auction was not pandering to a specific audience or community. Of course I wasn't expecting anything less of the organizers, but there was a part of me ready to criticize the exhibition for neglecting to include digital artists that otherwise wouldn't associate with one another. Instead, I found this group of artists to appropriately reflect the many facets of digital art – an assortment that all too often is presented in separate digital fiefdoms. Later, Ms. Howard commented that her intentions with this auction were to bring in as many voices within this sphere as possible:
When I'm curating in general – not just in this particular auction – I'm looking [at] who the nodes are in the network that are actually creating fresh work or creating fresh ideas. So I looked for artist for this auction who were nodes and are representative of larger movements in the field.
To that effect the artists represented do constitute many different subsections within the digital art moniker – interactive sculpture, generative code-based works, netart, webcam performance, experimental video, etc. But what surprised me the most was the way in which these different "nodes" seamlessly come together in the space. This is not to say that the artworks appear "samey" by any measure, but instead it is to comment on how these works share a common thread of turning contemporary technological experience into a refined aesthetic statement.
Perhaps part of this comes from the fact that I haven't seen many of the artists in this auction shown in spaces equal to the Phillips standard – often I've only experienced this work either on my personal computer or in artist run galleries operating on a shoestring budget. In a strange way, the pristine presentation of these works alone makes them appear worthy of sale. It was at once startling and refreshing to see work that I had admired for so long presented in the same way as a work for sale by an old master.
This being said, my admiration for the participants in this exhibition made me reflect on the content of these works in a way that I would otherwise take for granted in other contexts. I subsequently contended with the organizers that the look of these works shouldn't be their only selling point, and I pressed them to talk to me more about why this collection of artists seemed fitting for this auction. Ms. Werner responded by talking about how Molly Soda was a particularly fitting example to rebuke my inquiry:
While Molly [Soda] is obviously very important to tumblr – I think she's one of the first tumblr famous it girls – I think that she as an artist didn't really come into [her own] until someone was like "you're an artist." But I think for a longest time she was really a user that really informed the way that our platform grew and developed. [The auction] kind of elevates that entire culture that I think others felt was a little small or diluted. People didn't take it seriously but it's so huge and so vibrant. Molly's piece really gives a voice to this generation.
Although this specific work – a reading of letters and comments posted to her blog in a marathon 8 hour recorded performance – is indicative of a very contemporary conversation occurring through social media, the question kept arising regarding why this moment in particular seemed ripe for having an auction for this kind of work. Part of my initial skepticism came from observing the many previous attempts to sell digital art either going awry or else backfiring. In the past, the idea of taking online media and putting it into private collection has seemed rather antithetical to the ethos of the very platform that made their work possible (or else made the distribution of their work that much more accessible). But more recently, the thought of selling digital art has become more popular as the market seems better equipped to present these artists to collectors. I asked the organizers to talk about why this moment seemed most fitting, to which Ms. Newcome responded:
When I had first started talking to Lindsay, she asked me what was the Phillips angle in the auction world, and it is what is now? This is what Phillips sells, and I think that was inspiring for Lindsay. Once that was established that that's where we wanted to go – the vibe of the whole event – that became a point of no return… For this particular auction, Phillips couldn't have done this without Tumblr and Lindsay, and Lindsay couldn't have done this without us, and so on. We three together was what was so essential, and without one component… this auction would not be a reality.
All coincidence of overlapping interests and timing aside, what Paddles On! presents to audiences – both familiar and new – is that artwork made and distributed through digital networks must now become more vocalized and represented within a contemporary art market. Many recent signposts have been pointing to this moment – the heated conversation around Rhizome's booth at the Armory in 2011, the outrage of artists and academics railing against Claire Bishop's misinformed "Digital Divide" essay in Artforum, the development of the Art Micro Patronage project by The Present Group, the selling of digital art by AFC at NADA this past year, just to name a few. But now it is happening, and already over half of the works have been bid on through Paddle8 – a sign in and of itself that now seems to be the time.
But then what? Let's say a majority of the work sells at or above its reserve, what does this signal for both contemporary art and digital artists hoping to bring their work to a larger audience? My initial doubts and concerns for this auction is that it might shape a future aesthetic, or else inadvertently dictate a kind of digital art that is only interested in going to market. I realize that this concern cannot be reserved just for this medium, and instead should be a broader reflection on the ways in which market politics and finance can and will always influence the strategies of emerging artists. However the artists in this exhibition were specifically selected not only because of their contribution to the field, but also due in part to understanding their longevity within an ongoing conversation of art making beyond digital media. Again, my fears are further appeased by Ms. Newcome in reference to a studio visit she recently had with contributing artist Mark Tribe:
We don't call digital cameras, digital cameras anymore; we don't call digital watches, digital watches anymore. One day, we won't call digital art, digital art anymore…
Although I initially felt that this auction might seem somewhat opportune, the three organizers of this exhibition suggested that the more important consideration must come from how this auction will – at its heart – help bring digital art to an audience wanting to participate in a conversation that for too long has stood at the periphery. The resounding "finally!" that has come from many artists, curators, gallerists, and academic is a testament to Paddles On! working towards an overall positive goal. Although I hesitate to defend the auction based upon my own knee-jerk reaction against commercialization of work made online, I do laud the participants and organizers for putting their absolute best foot forward. It is a rare instance that many people get to witness a community come into its own, and I felt that when I walked through the exhibition of the 20 lots for sale on Friday that I was indeed witnessing an important moment for all those involved in this endeavor.
To that end, I feel as though Ms. Howard put it best when articulating her excitement for this event to unfold:
Even if no piece has sold, or if we got no bids… having all these people rally up support, educating collectors, having the conversation, bringing in more people into the loop, makes this all a success.
In this spirit I wish all the artists the best of luck on Thursday when the live auction kicks off at 8pm at Phillips' gallery on Park Avenue. I hope that the success of the event – as Ms. Howard eloquently suggests – will mark a new beginning for an ongoing relationship between the digital art community and the contemporary art market.
Harm Van Den Dorpel recently talked with me over a shared-screen skype session about his semi-generative image navigation system called Dissociations. The work could be described in many ways: feedback platform, assistend-intelligence interface, online studio, anti-tagging archival system. But regardless of hard definition, this ongoing engine fuels a lot of Van Den Dorpel's online presence, as well as guides the way in which he decides to translate that work into physical galleries. The uniqueness of this project not only rests in Van Den Dorpel's distinctive visual approach to online imagery, but is also due in part to this system being a type of conceptual launching pad for critiquing the ways in which certain user-generated image curation platforms all too quickly create a kind of same-same-ness (ahem Tubmlr).
In our conversation, we discuss some of the back-end of Van Den Dorpel's program as well as how the selection process – which again is based on negative association - nurtures the artists' intuitive studio practice. In doing so, the project becomes a kind of tableau for Van Den Dorpel's work that is not based upon typical systems of organization like construction material and/or chronology. Instead, as we find in our explorations of both the selection process and the front-end display of the "results" of this software, one looks at the artist's work in a more nuanced way. As a result, Dissociations becomes more like a game; one in which the feedback and immediacy of the computer can become more measured and distinct when brought offline.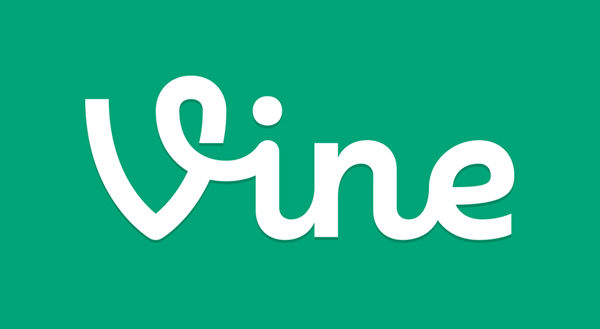 In the past couple weeks a myriad of media outlets have been chomping at the bit to comment on the first sale of a piece of art made on the rapidly rising social media platform Vine.  The work in question was made by Angela Washko and presented at the Moving Image Fair by Kyle Chayka and Marina Galperina in their Shortest Video Art Ever Sold (SVAES for short) booth produced in collaboration with Postmasters Gallery. The sale of the work has been quickly marked as an easy target for many critical articles for a variety of reasons, however I feel that most takes have missed some of the more salient issues that surround this sale. I sought out Chayka, Galperina, and Washko to discuss not only their intentions with the project but also to examine what exactly this sale might signal in terms of a potential future for new media art production and saleability.
Before continuing, I feel it's important for me to say that I have serious misgivings about what the gesture of this sale means for contemporary digital art. That being said, I feel like the media coverage of this event hasn't given the participants a proper due, or has often been delivered from a somewhat askew and reactionary perspective (which I also might be guilty of). Although what follows is not an attempt to "get the story straight," I'll try to curb my personal trepidations in favor of unpacking the intentions of this project. Discussing the implications of this sale – albeit from my hesitant vantage point – come from an underlying respect for the curators to find ways of challenging media art and it's location within a contemporary market.
On first glance, SVAES presents itself as a very self-assured project in that it immediately places these works in the context of purchasing and ownership. As a markedly youthful project, SVAES revolves around showing Vine as a kind of media art shopping-network/sketchpad. The rapid adoption of this product by artists working online (from Ryder Ripps to Rollin Leonard) seemed of particular interest and importance for the curators. In our conversation over email, Chayka maintains that his and Galperina's intention was always aimed at being tongue-in-cheek. Through employing this trending technology, Chayka articulates how initially the idea of asking artists to use Vine was a way of creating a semi-satirical entry point for this type of work within a larger art market:
I don't think SVAES was trying to present any particular kind of aesthetic or enforce a style; it was just about giving artists an opportunity to try something different, more improvisatory. For many of the artists, video isn't even their primary medium. This is more like a quick, expressive sketch, a video doodle, which seems like what Vine is made for.
Much of the press around SVAES positions the booth not only as a – in my mind seemingly unnecessary – bridge between video art and netart (as Chayka articulates) but also as a way for fairs to start to include artists primarily working through the web. This kind of representation of a netart community points to the abnormality of netart to be shown within the art fair circuit (artists participating either lack typical gallery representation or have decided to work outside of/parallel to traditional art markets). A result of this representation – combined with the curatorial decisions of Chayka and Galperina – is that the booth acted not only as a segue for netartist to be considered within a video art context, but also served as one of the first representational outposts of this generation of artists within a bigger art market. There have been other efforts and offshoots, including LikeArtBasel, but the specific intentions combined with internal support from the Moving Image fair mark it in specifically unique ways. As a result, the SVAES project coyly suggests to the traditional art world a need for opening up traditional methods of distribution for the sake of staving off cultural obsolescence.
This attempt at expanding horizons was a particularly important gesture for Chayka, especially when considering how digital art inherently disrupts the standard channels of art collection and distribution. An important aspect of this disruption comes from the way that the curators dealt with asking artists to use this social media platform. Artists participating in SVAES withheld their videos from public consumption, only to be viewable at the Moving Image booth. If a work was purchased, however, the responsibility of distribution and hosting was put to the collector.:
The social media tie meant that until the piece was bought, you couldn't see it online — the artist couldn't publish it, no one could share it, it functionally only existed in the gallery space, it had scarcity. But then when it was bought it was put online instead of taken off, with the imprimatur of the collector. Collecting is at times a very public act, and people should be proud of the art they buy and the artists they support. Through the Vine format and the SVAES project, we mad a meaningful way for them to do that.
The proposed, and eventual, collector had the choice of reposting the video back to Vine or to keep the work within private circulation. The sale of a work implicates the collector in deciding whether or not to allow the work to return to its native networked environment. This curatorial decision is where – in my opinion – the art in SVAES lives.
The unfortunate result of this artistic gesture is that it inadvertently undermines the work of the individual artist. In other words, Washko's work – and other SVAES pieces – becomes a foil for a curatorial critique of the art market. Washko's Vine is rendered somewhat irrelevant as soon as it is sold since the work no longer becomes about the artists and their piece, but more about the curators and the collector; at least this shift is where we find ourselves after the purchase has been complete. This process is not exclusive to SVAES as a model/format, but I wonder if the execution of this project is just highlighting an already standardized procedure within contemporary art sales in the form of an intentional gesture. If this is the case, maybe I'm not giving enough credit to SVAES. Even if this were so, the agendas involved in SVAES speak more directly to collection, distribution, or the way the net is expanding these horizons, and not to the content of each piece.
This is particularly worth noting given the content of Washko's piece, entitled Tits on Tits on Ikea. The work, a shortened alternative of a longer video, was in part made "as a reaction to all of the [already existing] homemade porn vines," while also following in a line of feminist investigation/criticism that informs Washko's practice. To undercut this content seems to work against the artist's intentions of reflecting on this platform and the performative possibilities of short-form networked-video. When asked about the altered status of the work, Washko shared her ambivalent feelings about the overall process:
The thing that is important to [the Moving Image Fair] is that this so-called groundbreaking "Vine-art sale" happened within a framework they own.  So it feels especially shitty when I'm not getting any love from them and also taking all of the heat for this project in several extremely spiteful articles, which I must admit are fun to deconstruct and respond directly to. I am thankful for having a very supportive community who are talking to me a lot about this experience as I try to process it, because it's been really weird… this unexpected media response to this piece was really hard for me in a way, because this was a work I wasn't ready to talk about yet.
Washko continued to explain how the sale of her vine went to a collector who has previously supported her work (Myriam Vanneschi), and that the $200 sale was a particularly personal gesture of a sustained artist-collector relationship. More importantly, the pointed backlash against Washko as an artists (as opposed to Vine as a product, or the Moving Image Fair as a cultural institution), strikes a disturbing chord since SVAES as a projects wants to critique institutions and not makers. Perhaps the vehement misrepresentation of the work and of SVAES speaks to the problems of presenting and selling work that embraces the sketching quality of Vine that Chayka discusses above. In my mind, relying on social networking as the primary platform of creative production is in itself a pressing problem within online art communities, and should be viewed as one of the primary sources of skepticism put toward this medium. Washko, however, discusses how this reliance is now part and parcel for how artwork is being made online:
We are already reliant on facebook/twitter/whatever to distribute work because the gallery system doesn't support this kind of work and we realize that we have access to like-minded artists across the globe, and we can support each other by helping to find contexts where this work will be supported for each other.  I think it is surely problematic to reinforce the value of these branded, evil(!) channels, however it is hard to deny the benefits they have to broadening audiences and finding better contexts for work. 
Perhaps the underlying problem here is that artists working online (at least in America) have decided to choose either gallery representation or social media; both formats necessitating a sidelining of personal politics in favor of reaching a larger and more lucrative audience. For those that choose social media in favor of traditional gallery representation, the artist is left in a particularly vulnerable position since their personal web presences acts as a stand-in for institutional safeguarding (i.e., a museum or curator can take the brunt of criticism and not the individual artist). The sacrifice is becoming more and more daunting as issues of digital ownership and intellectual property online are quickly mounting an End User License Agreement event horizon. The problematic that Washnko describes is perhaps the central location of where my reservation against SVAES lies. When an artist makes work specifically for the context of any given social platform – whether by choice or by invitation – the work unintentionally becomes a supporter of that brand. Perhaps the most troubling thing is the willingness on the part of the artist or curator to submit themselves to the whim of a more dominant cultural identity like Facebook.
This is particularly the case when a work made with social media does not address the material specifics of that platform. At the opening comments at the Tumblr Art Symposium held at 319 Scholes, Christiane Paul addressed how few artists working in social media actually use the infrastructure or material of that media as a resource of creativity (a telling differentiation between the current generation of netartists and their predecessors). Paul quipped (and I'm paraphrasing here), "Are we really talking about Tumblr Art, or merely talking about art on Tumblr?" To that end, if artists online are willing to be making work using social media platforms, then how is that work reflecting on the platform on which they are distributing? More importantly are we even at the point now where questions like this are still relevant? Although SVAES is moving toward this critical position by questioning distribution, access, and ownership, in doing so it renders the content of each individual work as negligible and ultimately subservient to being just another vine in a digital bramble.
In an exhibition last year at the Geffen Contemporary in Los Angeles entitled Ends of the Earth: Land Art to 1974 co-curators Phillip Kaiser and Miwon Kwon attempted to create the most comprehensive assessment and categorization Land Art to date. This exhibition was lauded for not merely being comprehensive, but also for challenging the American-centric notions that usually define this movement, thus extending the conversation into a more international discourse. Thinking about this exhibition, and the attempts by the curators to reintroduce site-specific practices into a contemporary conversation has made me question the role of site and of location within digitally produced works.
Kwon herself offers many perspectives on the shifting state of site-specific work in her One Place After Another: Site-Specific Art and Locational Identity. The book examines the emergence of site-specific artworks as a direct response to the stale/domestic/white cube settings that more commonly permeate contemporary art at the time. She notably points to the shift of site-specificity from wilderness sites back into the gallery due to the convenience of re-fabrication processes. This practice is then eventually supplanted by an adoption of institutional critique performance by museums as a way of continuing to support site-specificity work. However, this gesture of support still truncates this work within the confines walls of the institution. As a result of the increased modularity and/or insularity of many site-specific works – an effort to make these pieces more capable of traveling to multiple institutions – Kwon argues that the very nature of a site-specific practice is more mobile as of late.  As a result:
"the specificity of the site in terms of time and space is rendered irrelevant, making it all the easier for autonomy to be smuggled back into the art work… The artwork is newly objectified (and commodified) and site specificity is redescribed as the personal aesthetic choice of an artist's stylistic preference rather than a structural reorganization of aesthetic experience…. In this way, site-specific art comes to represent criticality rather than performing it."
This trajectory not only asks artists to take hold of the performative role of a location based work (as famously done by Andrea Fraser) but it also asks artists to take the materiality of mobility as the primary location for criticism. If a work of location-based art is freed from needing specific time and space to discuss locational identity, then how might this serve an artist already working with a medium that embraces mobility? If one were to embrace the spatial and temporal flexibility of location then this site can become decentralized or abstracted in order to speak to the underlying cultural significance of a specific place.
It's important to note here the importance difference in the two types of locations that artists might engage: space and place. In space, artists are concerned with geography, geometry, and dimensions of distance or volume; however, in place, artists are investigating the culture, history, identity, and politics of a location. This differentiation is important since space is the only location of the two that requires (or at least asks) the artist to be physically present with the site. (Various Marina Abramovic puns can be inserted here).
With place, that physicality is not required. In fact, place does not inherently require any physical manifestation whatsoever. Place can exist in memory, in writing, in oration, or in any variable/ephemeral media. In this way, place is much more akin to Conceptual art of the 1970s, where the idea of a work takes precedence, and the execution of object-making for the purposes of containing that idea are secondary (or at least that is the hope).  If place can then exist within non-physical environments, then it is a ripe location for digital artists to inhabit and work within.
I feel as though there are already artists dealing with space as a decentralized phenomenon. For instance, in his Tantamount Series, JK Keller flattens various mountain peaks into a unified horizon line. This gesture then visually and metaphorically flattens the rooftops of the world into one single homogenous space. Regardless of Keller's visually inventive gesture, this work does not necessarily take into account the actual placial relationships these locations might possibly have with one another. The decentrality of these mountaintops marks these locations more as a type of "any-space-whatever" then it does a place with a specific history/identity. This is not to fault Keller by any means, but his work serves as fitting evidence of a continued trepidation to address place within the digital arts.
Some artists seem to be slowly approaching place as it relates to personal history, however. Nicolas Sassoon has made a couple of works – notably Fidji – that address the architectural history of locations from his childhood and how these sites have influenced his amazingly consistent style. Works like Legend by Timur Si-Qin, on the other hand, addresses place not through personal narrative, but through the context of the gallery in which he is shown/invited. The place in this piece (although situated in a specific space) involves the family of one of the gallerists. Si-Qin asks the gallerist to engage with her father's interest in medieval reenactment through the devices of contemporary warfare. This process then creates a fictional, decentralized place that involves a specific family history and cultural lineage. The catalyst for creating place in this work occurs in the "simulated anachronistic battle [that] double[s] as the act of artistic production." The physical space of the gallery is then made somewhat irrelevant, and in turn creates a "context-specific project." (Above quotes taken from the press release of the exhibition at Fluxia in Italy).
Si-Qin combats falling into the trappings of a more typical context-driven methodology that takes cues from the spatial concerns presented by a physical gallery or institution. This more standard way of working, however, is what most artists I know would identify as site-specific work (or what I too have identified in the past for invitational projects). It goes something like: a gallery asks to do a show with an artist, and the artist seeks to make a new body of work in response to such a request. This process is still grounded in issues of space, and rarely addresses the place of the gallery or site.  As a result of this trend the gallery itself becomes a no-place, and merely serves as a spatial vessel for transporting (or manifesting) the consumable goods that Kwon had initially argued against. However, because digital art does not require spatial presentation of a work (although some would argue this abandonment is naïve), artists in this medium should take the opportunity to create work that investigates the nuances of place.
I could be asking for too much, since the lure and attraction of showing in a gallery poses artists with an opportunity to sell work or to recoup production/education costs. I suppose it's more than a lure, it's a real/physical possibility that digital artists are rarely afforded. But in my mind artists should already be working on projects or ideas regardless of representation and/or exhibition opportunities. Due to the accessibility – and I use that term lightly – of the net, the potential for emphasizing placial concerns should be unavoidable. This is particularly the case since the space of the Internet is much more decentralized.  So why is there still reservations in discussing the potential of a decentralized place?
It might be that the conceptual project of a decentralized place is much more of a challenge to those already comfortable with the idea of working within decentralized space. How does one talk about the specifics of a culture or history in such a way that is not predicated on a particular geography? One recent project that I feel is attempting to approach this conundrum is a kickstarter initiative by Lance Wakeling entitled Field Visits for Bradley Manning. In his description of the project Wakeling outlines a particular methodology for tackling the task of decentralized place through looking at multiple spaces:
"despite the title, Field Visits is not a straight-up documentary about Bradley Manning. Instead, the video explores the peripheral histories and landscapes of the surrounding areas. The case of Manning and the fight for open information become one tile in the larger mosaic of an internet impatient to assume the world."
By stitching together histories, sites, and spaces, Wakeling is attempting to create a place – an imagined and decentralized location – to discuss the implications of free information in a heavily surveiled society. In doing so, the space of these locations – Kuwait, Virginia, Kansas, and Maryland – becomes subservient to the place in which these locations come to represent. Thus the place of this work is situated in a decentralized location.
In looking back at the strategies of Land Artists included in Kwon's exhibition one can observe how desire to relocate art outside of the minimalist influenced "neutral" interiors of the gallery was an act of rebellion against the sterility of that aesthetic. The organic forms of Land Art, in and of themselves, serve as an oppositional stance against the geometric rigidity and spatial obsessiveness of minimalism. Artists working with digital technology have certainly taken it upon themselves to investigate how the ephemeral material of their medium challenges traditional notions of space. However, artists of this ilk must also take advantage of that ephemeral materiality as a way to challenge traditional notions of place. In this way, I wonder how the potential for a new form of decentralized or actively mobile site-specificity might in turn serve as a reaction against the rapid commercialization and institutionalization of art online.
After reading about the sudden suicide of Aaron Swartz, I've been thinking deeply about my role as a digital artist. Swartz, a prolific computer programmer and activist ended his life after battling depression and a pending prosecution by the US Department of Justice for his intent to distribute academic texts only accessible through JSTOR. This material was taken by trespassing onto the MIT campus (Aaron attending Harvard at the time) however the prosecution charged him with counts of wire fraud, computer fraud, and obtaining information illegally through a computer – charges that many feel were unwarranted and/or severe. The sentence that prosecutors pursued in this case – up to 50 years of jail and a $1 million fine – illustrate the growing division between those who want information to remain free and those wanting to continue the privatization of data through pay-walls and limited access. This division, as catalyzed in some way by Aaron's suicide, is rapidly approaching a point where the very notion of keeping information decentralized and open risks criminalization.
This situation – filled with grief, anger, and sorrow – brings up concerns about the freedom of information. It's important to note here that access to information does not equate with freedom of information. Computer Scientist and activist Richard Stallman once put forth a fitting analogy, saying that there is "free as in freedom," and then there is "free as in beer." In the former, freedom is a universal liberation of expression; in the latter, you are only afforded access to beer on the predication that you belong to the party. If you area stranger to the party, taking beer from the fridge is not merely be uncool, but it can easily break out into pandemonium. This nuanced line of what constitutes "free" is precisely the fine line that Aaron and others digital activists tread.
As I said initially, in the wake of Aaron's widely publicized suicide, I've been thinking considerably about the state of digital rebellion and electronic civil disobedience amongst the makers that have recently become closely associated with art online. It's important to note that many notable figures within the new media and net art community have spoken out about the implications of Aaron's prosecution and suicide. However, besides the occasional prank or gimmick, I found it hard to come up with many young artists that were tackling digital politics head on. I know that many within that community have sought, in one way or another, to comment on the state of digital distribution with regards to authorship and appropriation, but few seem up for the task of talking directly about the ways in which the web is changing for the worse.
The Jogging's Distributed Denial of Service (DDoS) project ASSEMBLY in 2010, which polled users on what site they should shut down, was criticized by many as an act of feigned martyrdom after their Tumblr was shut down (which has since been reopened). Scott Kildall and Nathaniel Stern attempted multiple variations of internal subversion in their Wikipedia Art project in 2009, only to be quickly asked to cease and desist and later threatened with legal documents that were eventually defended by the Electronic Frontier Foundation (EFF). Artie Veirkant's Real Proper asks questions of piracy and the standards of distribution that occur within p2p networks, but again the work does not necessarily take a stance on how the illegal access to copies of Hollywood cinema inform a digital art practice. Although I'm sure that I'm overlooking some projects, it seems that just until recently artists were at least entertaining the idea of digital protest and radicalism. Now, however, The Jogging (for example) seems little more than a branding engine to fuel Brad Troemel's etsy page.
This is not to say that The Jogging, or any digital artist really, should be faulted or put under the microscope for wanting to pursue a viable commercial career. Perhaps more to the point, it's important to articulate that the pursuit of economic sustainability as a digital artists does not inherently fly in the face of radicalism or political activity. This being said, I might be looking too intently for a clearer expression of a political stance from artists, contemporaries, and myself.  The vagueness of the politics of contemporary digital media – generally leaning left and in support of the freedom of information – marks the medium with a sense of apathy, or else opportunism. Or at least this is a fear within my own work.
This is not to say that the field is completely void of radical activity. 0-Day Art, maintained by Don Miller and Jeremiah Johnson, copy and redistribute "net art taken offline" through p2p torrents. Through copying and rehosting privately distributed work like Rhizome's The Download, the duo explicitly relocates work back into a public distribution network in an effort to weaken the commodification of that artwork. This gesture not only subverts private institutionalization of digital media, but also questions the need for art online to abide by traditional art market principles like scarcity and collectability. Although their work has generated several conversations regarding the efficacy of redistributing work without the consent of the artists – and whether this gesture critiques institutions or the artists themselves – the spark that 0-Day Art ignites comes from a fire familiar to Aaron's torch.
Certainly, the art world is not oblivious to Aaron's death as evidenced by the outcry of support for his cause by many notable net-publishing outlets with equally notable guest columnists. I am surprised, however, that notions of radicalism, digital protest, and hacktivism haven't been more prevalent in the contemporary discourse of art online. With all the concern around net art's ability to mature into a gallery viable medium, I'm left wondering how the rapid commercialization of art online – itself a reflection of the increasing commodification of data – might estrange the medium from its radical roots.
Looking at mid 90s or early 00s work by JODI.org or Eva and Franco Mattes, a strong political message repeatedly occurs. Works like Biennale.py and Mongrel's hack of the Tate Modern's site positioned digital art as a medium that not only challenged contemporary art conventions, but also a the larger political infrastructure that supported those institutional models. Tactics like flame-wars, and list-serv spam-bombing are all now completely passé. This once popular and aggressive tactic employed by Netochka Nezvanova on many VJ forums at the turn of the century is now nothing more than twitter cattiness or comment spam. This history, sadly, seems lost to many emerging digital practitioners; a community all too willing to site Marshall McLuhan or Walter Benjamin, but unwilling to look at immediate predecessors. In other words, trolling has gone "mainstream."
Much as the educator in me would like to imagine, history lessons won't suffice in moving contemporary digital practice toward a location of radicalism. A critical reengagement of the material of our tools seems to be a more worthwhile endeavor. The ways in which we use software and hardware to create cultural material speak volumes about the intention of the maker and the willingness of that individual to take a stance against the material of monoculture. Instead of celebrating the access of iDevices for making pretty drawings and using monoculture social media as an artificial performance platform, an investment in progressive alternatives might be in order. To this end, I know few artists that use opensource software, build their own computers, or at the very least release their work under Creative Commons. I'll reproach myself slightly for positioning this as some kind of merit badge of nerdiness. But the fact remains that the ease of piracy and/or pilfering volume licenses from academia have an effect on the way that these tools get used.
Whatever potential for subversion that might occur in using mass-market software is subsumed by the software rigidity. I'm constantly surprised by my own willingness to agree to End User License Agreements that I know full well compromise my freedom. This agreement not only constrains creative potential, it also dictates a specific aesthetic. Digital artists using excessive drop-shadow in Photoshop, or crowd-sourced models from Google SketchUp, turns into a convenient visual style. It seems as if the cultural capital that net art has coveted so consciously is slowly losing its metaphorical gold standard. In other words, because of the aesthetic motivations behind a potential subversion, the intention of the artist becomes clouded. When look becomes primary and content becomes secondary the potential for political activation becomes lost.
Perhaps the immediacy of creative tools has rendered critical inquiry into the need for those tools as insignificant (or moot). Instead tools are taken for granted, and as a result this entitlement breeds a homogenous aesthetic. For example, instead of figuring out how to modify, hack, or renegotiate available technology (i.e. an obsolete printer or gaming console), contemporary artists can simply pirate the latest version of ZBrush. Again, issues of access seem integral in refamiliarizing ourselves with a radical vernacular. What happens to the content of our media when we can pirate any software we need? What happens to our culture when open-source options seem alien or only for those with computer science degrees?
Perhaps, what I'm observing is a desire in contemporary net-based practices to diverge away from a hacker ethic that once informed a previous generation of new media artists. In some ways, 0-Day Art embodies a unique creative intersection between hacker culture and contemporary net art. As a result of this divergence, there is a noticeable political division between those interested in DEF CON and those going to Art Basel. The dwindling overlap between these potential communities has either migrated offline completely or gone into other fields (game development, e-journalism, music, etc.).
But why? Is the conflict here merely financial, or is there inherently an ideological divide between digital activism and digital creativity? The willingness of net-based practitioners to champion the flexibility and openness of the web must come also with a willingness to defend that openness at the cost of personal gain and/or success in the art world.
It's clear that the impact of Aaron's death is reaching far and wide to many different types of free information advocates, but to what extent his suicide will effect contemporary net art is still uncertain (if at all).  My hope is that Aaron's sudden death, again tragic and profoundly dire, will inspire others to continue in his wake. I especially hope that this happens within the arts – where the debate of property, distribution, access, and potential profitability continue to create contentions and rifts amongst what once appeared to be a tight community of peers.