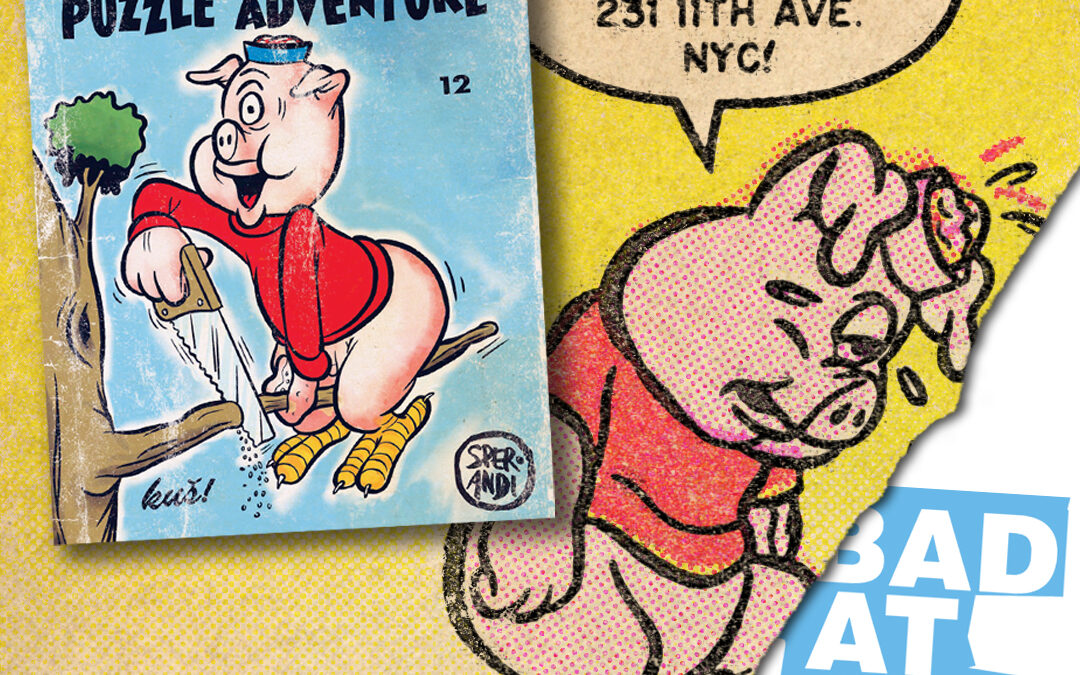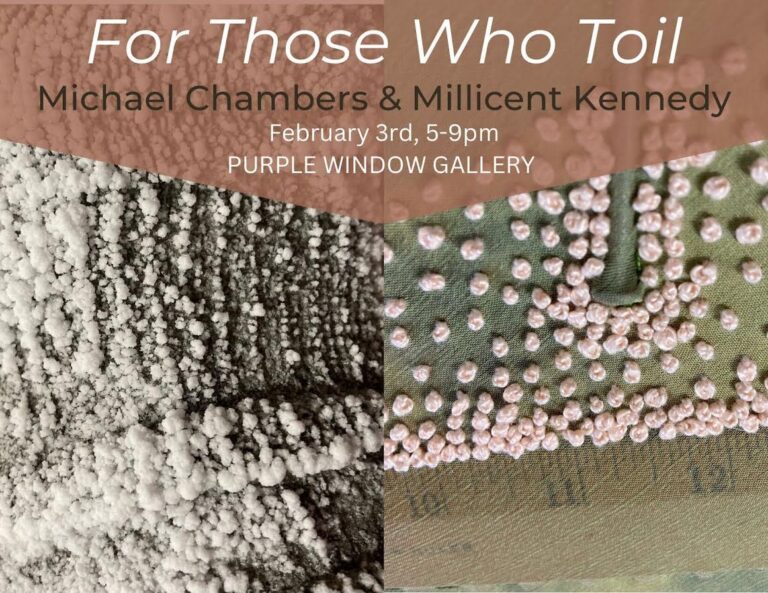 1. Michael Chambers and Millicent Kennedy: For Those Who Toil February 3, 5-9PM Purple Window Gallery: 2233 S Throop St. #845 2. Maggie Wong: UNITY February 5, 1-4PM Chinese American Museum of Chicago: 238 W 23rd St 3. Myra Greene: Kept February 4,...
read more

download
Wowow! Around an arts and crampy table in an anonymous but lively third space in the Southern Loop of Chicago, some of our top minds and movers convene to chat about past, present and futures of Chicago DIY/DIT artist-organizing. Jesse, Duncan and eventually Ryan — slouches in their own rights — lead by following a disparate flow. A champagne bottle to share with 300 people! Leave a masterpiece, take a masterpiece! Should everything become a library? These notions and more are offered up in a freewheeling conversation that's not to be missed.
Since the early 1970's Gerda Meyer Bernstein has produced work that tweaks the genetic material of sculpture, installation, and even performance art, more recently in tandem with the late gallerist and friend Ingrid Fassbender, who continued to represent the artist...
1. Hauntology: Ghostly Matters January 27-April 1, 2023 MARIANE IBRAHIM: 437 N Paulina St, Chicago, IL 60622 Work by: Okiki Akinfe, ruby onyinyechi amanze, M. Florine Démosthène, Miranda Forrester, Taiye Idahor, Shannon T. Lewis, Olukemi Lijadu, Temitayo Ogunbiyi....
1. Yae Jee Min and Nereida Patricia: Gifted Wings January 20, 7-10PM Jude Gallery: 629 W Cermak Rd, Unit 240 2. Ceyó January 20, 5-8PM Chicago Artists Coalition: 2130 W Fulton St Work by Luis Rodríguez Rosario and Josué Esaú. Curated by John H. Guevara. ...
1. Reckless Rolodex January 13, 5-8PM Gallery 400: 400 S Peoria St Work by: Susan Anderson, Lilli Carré, Edie Fake, Max Guy, Barbra Kasten, Young Joon Kwak, Devin T. Mays, John Neff, Betsy Odom, Derrick Woods-Morrow, and Cherrie Yu. With performances by Atom-r, sky...
Twenty years before Mary Jane Jacob's 1993 community interactive "Culture in Action" where Grennan & Sperandio collaborated with union confectioners to design and distribute the peoples' chocolate bars, Susanne Lacy hosted prominent women leaders at the Jane...
Ingrid Fassbender was born in Reutlingen, Germany in 1944 and came to the U.S. with her parents and brother when she was eleven. She received a BA at the University of Illinois Chicago Navy Pier and later became certified as an Occupational Therapist which she...
1. Renee Robbins: Simple Pleasures and Silver Linings: An Unseen Universe December 16, 7-10PM salonlb:1010 W 35th St, Suite 500 2. Resist! A Visual History of Protest December 17, 5-9PM Ukrainian Institute of Modern Art: 2320 W Chicago Ave 3. Love...
1. Liz Flores: Ni De Aquí, Ni De Allá December 10, 12-6PM Vertical Gallery: 1016 N Western Ave 2. Andrea Jablonski: CHGOaf December 9, 5-9PM Oliva Gallery: 3816 W Armitage Ave 3. Madeleine Finley and Eleonore Zurawski: Ties Between December 9, 5-9PM...
Michiko Itatani's virtual post-mortem and subsequent rejuvenation of civilization's master projects at Tadao Ando's resplendent Wrightwood 659 space has been extended through January, giving Chicagoans an opportunity to see a selection of her elaborate, sometimes...