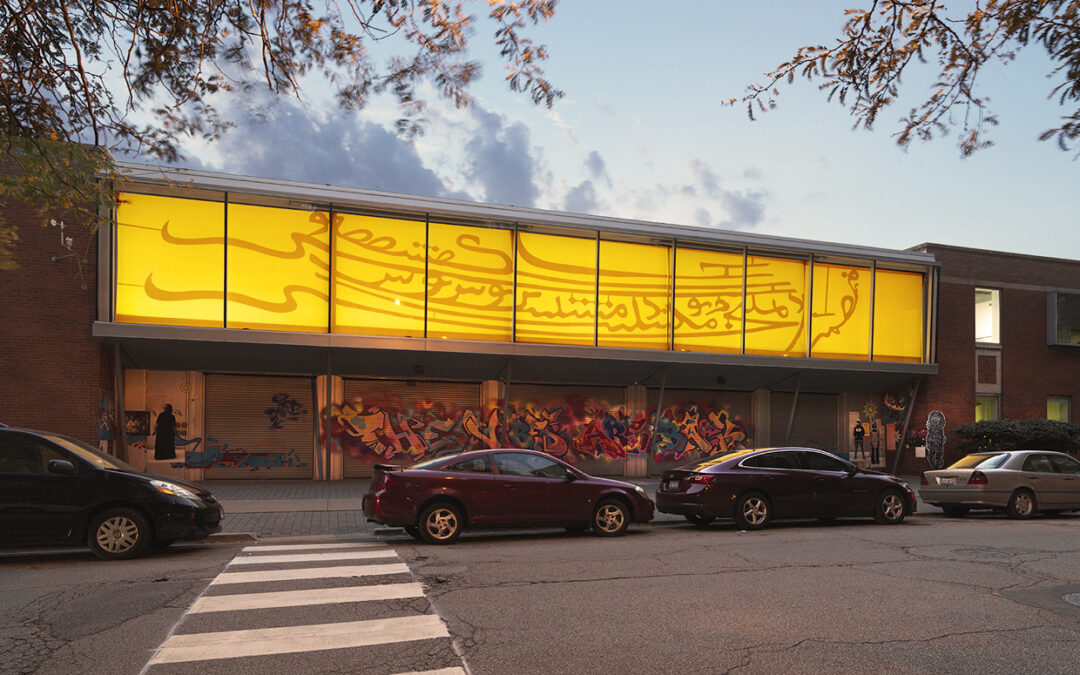 download
This week Maryam Taghavi casts a spell over Brian and Duncan. Will they recover? We don't know. What we know is this… Taghavi plays and pulls codes at the edge of beauty and language. What about languages beyond languages?
In her work she uses and recreates a language of the occult practices derived from Islamic mysticism. Her sigils promise to evoke real and active metaphysical powers. These forms become channels, lovely and beyond form itself – concept to volition, presence to absence. The works are a wish invoked. The conversation a wish fulfilled. Will Brian and Duncan ever be the same?
read more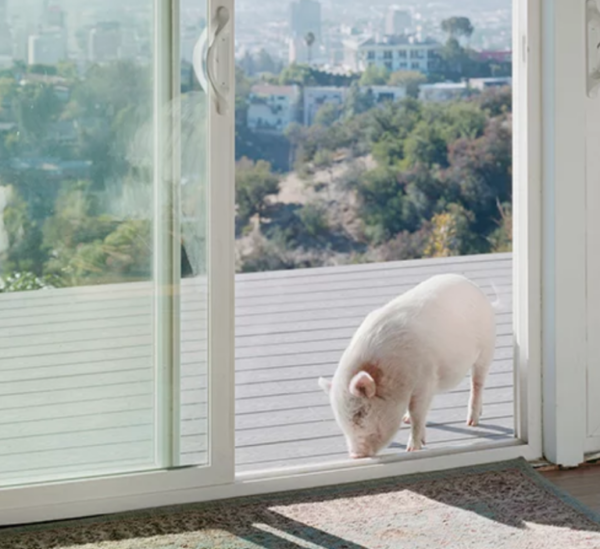 1. OUTS July 1-August 19, 2022 Filter Photo: 1821 W Hubbard St Participating Artists: Alec Soth, Alex Prager, Alex Webb, Amy Elkins, Amy Stein, Andrea Modica, Andres Gonzalez, Barbara Diener, Birthe Piontek, Bob Thall, Brian Ulrich, Bryan Schutmaat, Carlos Javier...
read more

download
The Bad at Sports crew is joined by Azadeh Gholizadeh. Her works explore the body, landscape, and the fragmentation of memory. Her works use weaving and needle work to generate and worry her images and objects. The works call to mind a powerful connection to place and dismantle that connection through a glitchy digital memory and build towards a reassembled experience. Azadeh Gholizadeh is a Chicago-based artist and educator, and a 2022 Artadia awardee.
I am not retweeting documenta fifteen. Instead, taking my cue from the approach of Palestinian collective The Question of Funding (QoF)'s response to the vandalism of the Eltiqua Group's exhibition space in WH22, I hope to leave the evidence in the room without doing...
1. Bonnie Lucas: Girl with Purse June 26, 3-6PM RUSCHWOMAN: 2100 S Marshall Blvd. Unit 105 2. Abigail Chang: Reflections of a Room June 24, 6-8PM Volume Gallery: 1709 W Chicago Ave 3. Laura Letinsky: The indignation of counting spiders June 24, 5-8PM DOCUMENT: 1709 W...
1. Jalen Hamilton: To Whom This Ground Belongs June 11, 6-9PM Blanc Gallery: 4445 S Martin Luther King Dr 2. John Henley and Nicholas Sullivan: Make Hay in the Sun June 11, 5-8PM HG: 2000 W Carroll Ave 3. Woomin Kim: Doo Jip Salim June 12, 12-4PM Goldfinch: 319 N...
Craft is wide open and bringing to bear new outcomes for vernacular traditions and their relationship to current art and popular culture. Some practices have leapfrogged into the middle of contemporaneity. Embroidery, for one, has livened up painting and mixed media...
1. SHENEQUA: Meh Familay – The Beginning June 4, 6-9PM Ignition project space: 3839 W Grand Ave 2. Cecilia Beaven: Seedling June 4, 4-7PM FLXST Contemporary: 2251 S Michigan Ave 3. (Ghosttown) Spirit Simulator June 3, 5-7PM Chicago Gamespace: 2418 W...
1. Nadav Assor & Tirtza Even : Chronicle of a Fall May 27, 5-8PM Gallery 400: 400 S Peoria St 2. Granite Palombo Amit: THE MOVEMENT FOR THE LIBERATION OF THE NARRATIVE – Exodus and the Divine Humor May 27, 5-8PM ARC Gallery: 1463 W Chicago Ave 3....
1. Terrain Vague: The Promised Land May 20, 7-11PM Heaven Gallery: 1550 N Milwaukee Ave Work by: Teresita Carson, Cydney M. Lewis 2. Zarouhie Abdalian: Interregna May 20, 4-6PM Haynes Court: 1160 W 31st St 3. Yaismel Alba Garib: smooth and painful May...
The twentieth-century saw an influx of artworks and movements de-centring objecthood in pursuit of the immaterial, from the Modernist reduction of the traditional art object, to Conceptualist and Fluxist instructions for artworks, often created in the mind. It also...
1. Jacqueline Surdell: Score! May 14, 2-5PM Devening Projects: 3039 W Carroll Ave 2. Hope Wang: before there was a hill there was a hole May 14, 6-9PM boundary: 2334 W 111th Pl 3. Gary LaPointe Jr: D O W N S H I F T May 14, 6-9PM Roman Susan: 1224 W...