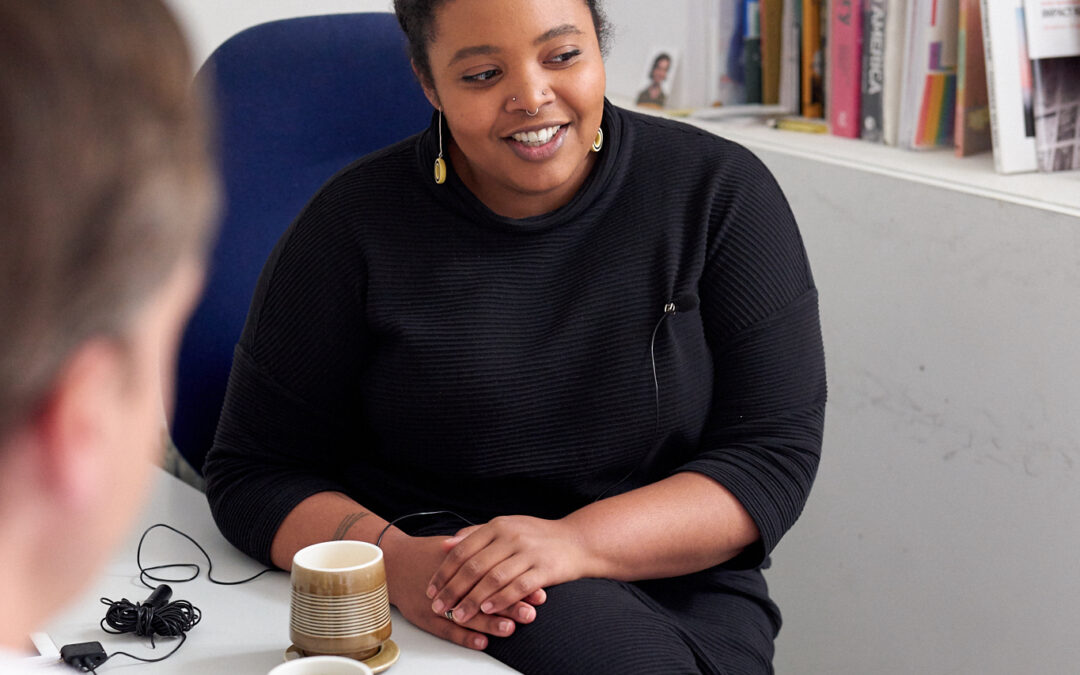 Today on Bad at Sportscenter: Kelly Lloyd! Yes, that one. Kelly and Jesse sit down in the cupola at the Ox-Bow School of Art — mere hectometers from where they met almost a decade ago — to talk about practice (and practice talking), about the naming of the thing, about art education and parties. Kelly's practice spans genre and form and most actively in this moment revolves around her research and its public instantiation, the (excellent) podcast This Thing We Call Art, for which she interviews artists about their livelihoods and labor. You can probably find it wherever you found this (including on WLPN).
read more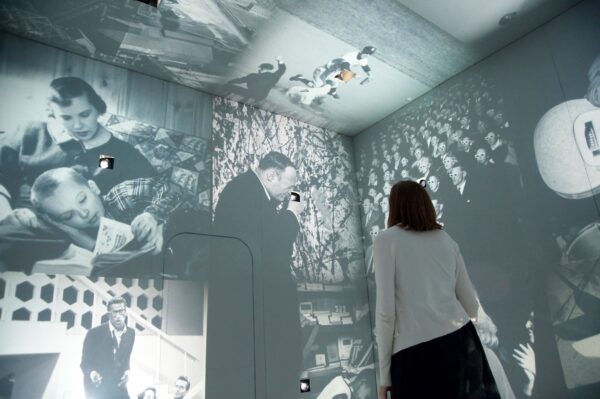 For decades Susan Snodgrass has been the city's foremost independent art writer, valued for an acutely perceptive critical method that respects and illuminates both local and global aesthetics. Snodgrass is devoted to alternative models of critical practice and art...
read more

download
Caitlind r.c. Brown & Wayne Garrett explore the interspace between seemingly polarized entities: light + dark, nature + culture, DIY + institutional, individual + collective. Based in Calgary/Mohkinstsis, the duo centres their practice in relational space, conceptualizing installations and interventions primarily for the public realm. Their projects beckon viewers with novel materials and participatory contexts, inviting strangers to share in collaborative viewership. Beautiful, subversive, playful, and radically inclusive, their works transform the everyday through a critical shift in perspective.
We talk through hibernation, place as space, the magic of light, a physical glitch art (the show image is an image of the work "Carbon Copy", 2022)and the magic that could be in post-social practice "New Genra Public Art." Oh, and Duncan tries to defend the Stampede.
1. Breanna Robinson: Asking for the Moon August 13, 4-7PM Tiger Strikes Asteroid Chicago: 2233 S. Throop St Organized by: Cydney Lewis 2. Bobby Price Exhibit Opening August 12, 5-7PM Lawndale Pop-Up Spot: Douglas Blvd. & Central Park Ave 3. Myron...
1. Lola Ayisha Ogbara: Hues of Black & Blue August 6-November 19, 2022 Hyde Park Art Center: 5020 S Cornell Ave, 2. Ros?a Crean: Liminal August 5, 6-8PM International Museum of Surgical Science: 1524 N Lake Shore Dr 3. James Connolly: Control Signals...
1. Junli Song: Body Rhythms July 29, 5-8PM Chicago Printmakers Collaborative: 4912 N Western Ave 2. Down to Earth July 30, 5-7PM Roots & Culture: 1034 N Milwaukee Ave Work by: Gloria Fan Duan ????, TJ Shin, and Jessica Williams. Curated by Kathy Cho ...
1. Benjamin Harle and Gabrielle Sanson: Roommate  July 22, 6-9PM RADAR: 912 N Richmond St 2. Paige Taul: 71 July 22, 6-8PM Chicago Artists Coalition: 2130 W Fulton St 3. Hori Miso: Wabi Sabi July 23- August 20, 2022 Rotofugi Designer Toy Store &...
On the occasion of this year's 59th Venice Biennale, I present you a repost of my experience of the 58th, which feels just as relevant in the wake of this summer's extreme global heat waves as it did during Venice's record floods in 2019. Have a safe and nourishing...
1. …of the land: acts of refusal and ratification July 15, 4-7PM South Side Community Art Center: 3831 S Michigan Ave Work by: Ajmal 'Mas Man' Millar, Lola Ayisha Ogbara, and R. Treshawn Williamson 2. New Futures: Back in the Arena July 15, 6-10PM GRACE JANE:...
1. Cydney Lewis: Colored with Iron and Lace July 8, 4-7PM Fracas Gallery: 2233 S Throop St 2. Ray Borchers: Coasting on None July 8, 5-8PM The Dime: 1513 N Western Ave 3. Melon Sprout and Clark Woods: simulated trans*ition July 8, 6-8PM Roman Susan: 1224...
video by C K Rochelle "Aurora" Listing inline Fourth,O'er languid pace of feigned "D"steadfast banner waves
1. OUTS July 1-August 19, 2022 Filter Photo: 1821 W Hubbard St Participating Artists: Alec Soth, Alex Prager, Alex Webb, Amy Elkins, Amy Stein, Andrea Modica, Andres Gonzalez, Barbara Diener, Birthe Piontek, Bob Thall, Brian Ulrich, Bryan Schutmaat, Carlos Javier...