Entering whitespace gallery from the hazy, sweltering Atlanta noon, escaping the cascades of kudzu and endless advertisements of the coming millennials, I walked through a wall of cold air into the artist talks for Soft Eyes, a group exhibition curated by Pete Schulte. I was shocked into re-seeing by the spareness and order of the exhibition. The show, a translation of an online exhibition, realizes an austerity and distancing of the internet. The works resist easy entry, forefronting carefully crafted surfaces. Each artist works with a unique language that feels distantly related to others spoken around the gallery.
There are limitations to the digital world and distinct advantages to pulling these physical works together. Cracks and fissures form in the reserved surfaces, drawing in the viewer. The resonances arising from the juxtaposition of Julia Fish's pieces slow the crossing of the threshold they span. The vibrancy of Andy Moon Wilson's colors and dense patterns call from across the room. The friction Katy Fischer describes between the arrangement of her small paintings and objects and their highly-studied and finely crafted surfaces compels close viewing.
Soft Eyes rewards slowing down at these entrance points to extend our vision beyond the individual artworks. Each of the works in the show ultimately unveils a depth of care and time that results in their quiet, reserved surfaces. The time spent laboring over the work is evident in Leah Raintree's finely detailed, topographic map-like drawings. Time invested generating an artistic practice blossoms in Amy Pleasant's reinvestigations into moments of creation and life buried within her studio. Each of the artists has honed a language uniquely their own, singular in its application yet resonant with the other languages that fill the gallery. All of the works are deeply considered, and, as with the best translations, Schulte has allowed each work the space and time to breathe lives from the others that would otherwise remain unspoken.
In closing the artist talk, Hamlet Dobbins talked of art being a river of time — teacher to student, artwork to artwork — each arising from and forming the river. This analogy, reflected in the multi-generational, multi-relational show, is comforting, as summer heat continues with no end in sight. I need reminders of time's continuing presence and slow passage — tardier sunrises, grey hairs that suddenly appear, the rise and fall of a dog's breath as we sleep and wake to slow accretions of a life built together.
I continue to live with Soft Eyes, exploring the depths and truths contained within its layers, and I have begun to modify the analogy to think of art as an oceanic current, flowing through the dynamic ecosystems of the world, pushing and pulling bits of plastic and phytoplankton into and out of its flow, one part of a water cycle so vast and far reaching into our past and future we no longer know if we are clouds or raindrops or ocean water shaping the course of the world around us.
Soft Eyes is on view at whitespace until September 12.
1. Skandoughless Fashion Show at Roots & Culture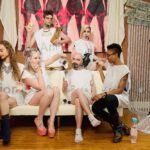 Work by Lindsay Cashews.
Roots & Culture is located at 1034 N. Milwaukee Ave. Reception Saturday, 7-10pm.
2. Nothing Named Nine Times at Roman Susan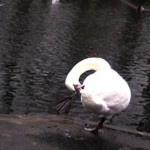 Work by Ruth Hodgins.
Roman Susan is located at 1224 W. Loyola Ave. Reception Saturday, 6-9pm.
3. Uppers and Downers and All-Arounders at Rational Park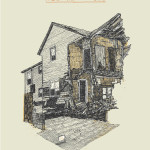 Work by Ben Chlapek.
Rational Park is located at 2557 W. North Ave. Reception Saturday, 6-10pm.
4. Free Speech & the Transcendent Journey of Chris Drew at DEFIBRILLATOR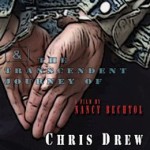 Film by Nancy Bechtol.
DEFIBRILLATOR is located at 1463 W. Chicago Ave. Screening Saturday, 7-10pm.
5. Re-integrator: Crosshair Studio's 20th Anniversary at Galerie F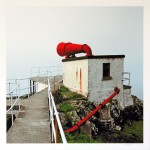 Work by Dan MacAdam.
Galerie F is located at 2381 N. Milwaukee Ave. Reception Friday, 6-9pm.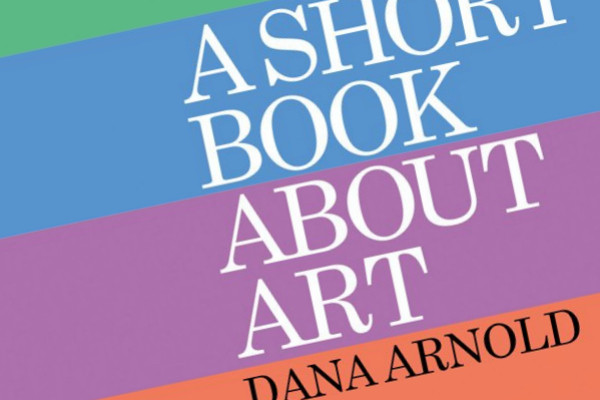 Dana Arnold's book may be short, but the breadth of art and art philosophy encompassed here is stunning. In less than 200 well-illustrated pages she brings together cave art with Picasso, and takes us from an Ottoman mosque to the classical museums of Rome and the white cube spaces of 21st century Britain.
One moment she gives us the Mona Lisa and the next she deals with Damien Hirst's shark and will find parallels in their reception and fame. Arnold tells us that the now historic hype surrounding the YBAs is an example of deconstruction and she brings in Derrida, Kant, Wittgenstein, Nietzsche and Hegel to her pithy tome with the lightest of touches.
The structure of the book is simple and the six chapters of perfectly digestible length. Arnold has themed her art historical survey around Looking, Materials, Mind, Devotion, Power and Sex. But these categories are elastic, so that civic duty makes it into the chapter on devotion and Sex is a premise to discuss gender. Female artists are championed at every turn and you sense the loss which society has brought about by restricting artistic opportunities for women.
However, things are not quite as bad as they might appear. Arnold notes that no women made the cut for Vasari's celebrated The Lives of the Artists. In fact the 16th century text extols the virtues of several female artists and dedicates a chapter to Properzia de' Rossi. Another glitch occurs when the author refers to Picasso as a Catalan artist; though I'm sure Barcelona would like to claim him he spent his childhood in Málaga.
Perhaps the inaccuracies are inevitable, a few facts were always going to go astray in this format. Arnold's accessible book is only as scholarly as it needs to be. And it shuttles back and forward in time and hops across borders with real élan. It is as satisfying to dip in from the contents, as it is comb through from beginning to end. And the further reading is none too intimidating. Since Arnold is a Professor in Architectural History she has done well to render her subjects so accessible.
She will tell you, if you need to be told, that Jackson Pollock (for example) would paint drip by drip, pour by pour. She will tell you he laid his canvas flat on the ground. But elsewhere she will assume a certain familiarity with, say, Pavel Althamer and list his somewhat obscure collaborators as if well known to everyone.
All of which means A Short Book About Art is a good read for both newbie and aficionado. In her way, Arnold makes newcomers of us all. Whether you want a short introduction or a reintroduction this book will hold your attention.
1. Ask the Oracle at Heaven Gallery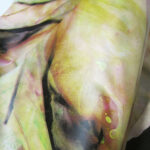 Work by Claire Arctander, Ann Gaziano, Annie Kielman and AP Shrewsbury.
Heaven Gallery is located at 1550 N. Milwaukee Ave. 2nd Fl. Reception Friday, 7-11pm.
2. Public Collectors: Hardcore Architecture at The Franklin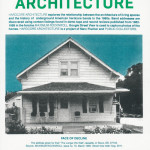 Work by Marc Fischer and Public Collectors.
The Franklin is located at 3522 W. Franklin Blvd. Reception Saturday, 6-10pm.
3. Field Study at David Weinberg Photography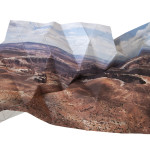 Curated by Katherine Ware and Meg T. Noe, with work by Nealson Armour, Natalia Baluta, Sarah Christianson, Ciurej and Lochman, Rachel Cox, Karen Darling, Barbara Diener, Jessica Ekern, Adam Forrester, Dana Fritz, Cameron Gibson, Tytia Habing, William Harper, Lindsay Hutchens, Sandra Klein, Chrissy LaMaster, Adam Lampton, Cristen Leifheit, Janice Levy, Joyce Lopez, Holly Lynton, Sarah Malakoff, Carsten Meier, Angela Mittiga, Mayu Nagaoka, Paccarik Orue, Julie Pasila, Simon Pyle, Tealia Ellis Ritter, Rob Rocke, Ken Rosenthal, Zack Sabin, John Steck Jr., Jamey Stillings, Suzanne E. Szucs, Millee Tibbs and Terri Warpinski
David Weinberg Photography – 300 W. Superior St. Reception 5-8pm.
4. Vernacular Photography Festival at Comfort Station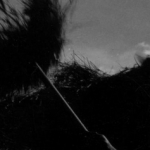 Curated by Ron Slattery
Comfort Station is located at 2579 N. Milwaukee Ave. Reception 5-8pm.
5. Hungry Souls at Pilsen Outpost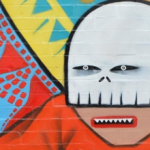 Work by Jasso.
Pilsen Outpost is located at 1958 W. 21st St. Reception 6-10pm.
(Continued from last month)
I've attended two residencies, one at Vermont Studio Center in August 2007, and one at LillStreet Art Center in Chicago in spring of 2008. The two programs were as different from each other as they could be, and provide some context for the variety of residencies that exist.
Vermont Studio Center is located in Johnson, Vermont, a small town surrounded by maple forest. The facilty consists of numerous buildings: living quarters, studio buildings, a lecture hall, and a cafeteria. The program is typically one month in duration and residencies take place year round (as opposed to Skowhegan, a summer-only program). Several visiting artists give presentations and studio visits. Interested participants may join the founder for daily yoga sessions. I did not.
Lillstreet Art Center is located in the Ravenswood neighborhood of Chicago, right next to the Brown Line platform. The facility is located inside an old ceramic tile factory, and consists of three floors of classrooms. The ground floor contains a cafe and the ceramics classrooms, which are the bread and butter of Lillstreet's program. The second floor contains mostly for-rent artist studios, with more classrooms on the third floor for painting and printmaking. The artist in residence, at my time, simply made use of an unoccupied classroom as a studio; now there is a partitioned space in one of the classrooms. There is no cost to be an artist-in-residence at Lillstreet, in fact I was given a materials stipend and also the opportunity to teach classes (for pay). The timeline was not clearly established at the time of my residency; it ended up being close to six months. (The reason some things were poorly defined during my time there was simply because it was a very new program; I think I was only the second painter in residence there.)
The decision to attend any artist residency is dependent on a variety of factors, almost all of which are specific to each program. I would (or, I should say, did) make this decision by asking myself the following questions:
1. How's my current studio practice going? Am I highly productive? If so, would the networking/community/change of perspective of a residency be an asset, or a distraction? Am I struggling to make work? If so, might a residency give me time and space that I lack at home?
2. Can I be away from home for the duration of the residency? Durations vary from as short as two weeks up to a full year. A long residency provides more time to get work done, while a shorter one is easier to fit between one's other obligations (family, teaching, etc.). If you can afford the time off, ask yourself: instead of a residency, could I simply tell everyone to piss off and lock myself in my studio for a month? If not, a residency might be a good option.
3. What's the cost of the program? Residencies range from expensive (several thousand dollars) to free (some offer full fellowships to some residents, others are free to all who attend), and some in fact provide meals, lodging, and/or a stipend to cover expenses while you are there. If there is a cost, can you afford it? Some, including VSC, will allow you to pay off the residency over a few months after attending, making it easier to afford. And, if you can afford it, is it the best use of your money, or would it be better spent elsewhere?
4. Do I need another line on my CV? This is a serious question. For some people, e.g. college professors, a residency can be an important part of a record of professional activity that can be quantified. You can spend a month doing nothing but working in your studio, and your department may not count that towards your research requirement, but spend the same time doing the same work at a residency, and they probably will. It sounds cynical but for someone who is struggling to meet these requirements, this could actually be a very good reason for attending a residency. (It's a factor in my currently attending VSC, although not the dominant one.) Others, applying for graduate schools or teaching jobs, may feel that their CV is a bit thin and could use another line on it. I'd be cautious about this reasoning; graduate schools tend to mostly care about the work, and employers seem more interested in teaching experience and, if possible, super prestigious exhibitions. Residencies may not count highly in this regard, although some (especially Skowhegan) have a reputation that could work in your favor.
5. Do I need a vacation? A residency can be fun, relaxing, enjoyable, and really just a change of scenery. You can be social, get drunk, try to get laid, check out local sights, pick up some souvenirs, all the usual travel shit. Not every decision has to be cold, analytical reasoning. Sometimes a good time is reason enough to do something.
You will in fact need to weigh each of these factors several times. First, in deciding whether to apply to residencies in the first place, and to which to apply. Some residencies may be too long, too expensive, etc., to even be worth applying. Once accepted, you'll have more information about the cost, whether any financial aid is available, etc. Your situation may also have changed. Before accepting, you'll need to re-weigh these same factors again.
I weighed all of these factors in making my own decision to reapply to Vermont Studio Center. This was in 2013, and I was applying to attend in August 2014. I was hoping, of course, for a full fellowship. These are the most desirable way to attend VSC, bringing with them a bit of validation (and another line on the resume) as well as eliminating cost as a factor in attendance. I didn't get one, but I had the resources to attend anyway. I accepted and put down my deposit. A bit closer to the time, though, and something else had come up for the summer, so I deferred my enrollment. I considered withdrawing from the program, forfeiting the small deposit but saving the remainder of the cost. I weighed the factors.
My studio practice had stagnated significantly since leaving Chicago. I have a decent studio space (a converted garage in my home), and a reasonable amount of free time (having managed to pack my 4/4 teaching load entirely into Mondays and Wednesdays). The problems I think have been a combination of disconnection from the active art scene I had gotten used to, some demoralization over no longer having a gallery with which to work, the relative scarcity of exhibition opportunities in Flagstaff, a lack of weekly gallery openings for inspiration, probably some internal issues in my own mind, and honestly a "too much of a good thing" issue with all the exciting outdoor and recreational activities in the area. I've managed to carve out some studio time but nevertheless, a solid month of not having to worry about household maintenance, friends wanting to hang out, etc., was a solid asset in this case.
There was no real reason not to leave home for a month or more. I have a friend to take care of the snake and water the plants. I can pay all my bills online. I wasn't assigned any summer classes, and many of those who did have them assigned found them cancelled due to low enrollment; our department's summer semester is over by now anyway. So I was certainly free to attend a residency this summer if I wanted to.
The full cost of a residency at Vermont Studio Center is $3,950; however, most (VSC says 90%) residents qualify for some form of financial aid, up to 50% of this total. My total was something like $2,300 or so, which included $600 in work study (dish washing at $15/hour for 10 hours per week). Some applicants are offered a full fellowship, the money coming from donors ("Artist Angels", VSC calls them). The fellowships are merit based, unlike the financial aid which is need-based. I wasn't given a fellowship, and the cost was a serious consideration. I had applied hoping for a fellowship, but not expecting one, and after some hard thinking decided that yes, I could afford it, and yes, it was worth it. VSC allows payment plans to spread the cost out over the next five months or so, making things easier. James got a full fellowship: congrats, buddy!
As a lecturer in Foundations at Northern Arizona University, I am full-time and benefits eligible, but not tenure track or tenure eligible. Nevertheless, my position is fairly secure; it is apparently something of a process to fire one of us. We are subject to an evaluation process that is called P&T (Promotion and Tenure) even for non-tenure track faculty. In this process, our performance is evaluated according to the distribution of our duties: in my case, 80% teaching, 10% service, and 10% research. A residency is generally classified as research, along with exhibitions and publications. So, attending a residency does "count" towards that category of activity. This was a factor, though not the dominant one, in my deciding to attend the residency again.
On my last question, "Do I need a vacation?", I would say that I did not. I had already done a bit of travel this summer and was kind of fatigued from it. I'd just returned from a road trip in California, and after only two weeks back in Flagstaff, hit the road again. However, driving the rest of the way across the country and back worked pretty well with some other plans I had, to go camping in Missouri just before the residency began, for example, and to see friends along the way and on the way home. And I'll be stopping in Chicago on the way back to pick up my bicycle and a few other things.
I weighed all of these factors and was still very much on the fence when my good friend James Angello told me that he'd be attending at the same time. I continued deliberating pretty much up to the deadline, but it was ultimately this factor that tipped the scales in favor of my going. Getting to spend some good creative time with my old friend, the possibility of some collaboration, and just the fact that it promised to be a lot of fine, convinced me that it was worth it. If you're considering applying to a residency, or if you've been accepted and are wondering whether to attend, these are the factors you'll have to consider. As I said, it is ultimately a decision you will have to make for yourself. But I'm having a great time so far, and I highly recommend it.
I'm a little more than halfway through the residency as I write this; I will have just completed it by the time you're reading this.  So far, I've attended a few figure drawing sessions, two of which I actually used to do figure painting.  Some of the figure work were collaborations with James Angello.  We'd each start a piece and then, halfway through the session, trade seats, finishing each other's work.  My style is pretty much academic realism, while his is more modern expressionist, so the contrast is pretty cool.  I've gone on a couple of hikes, caught a couple of toads (and released them, after moving them safely out of the road).  I saw a grouse (a weird, chicken-like wild bird).  Met some cool people.  But mostly I painted.
I've spent at least a few hours in my painting studio every day that I've been here.  I've got a set of 20 small wood panels with paintings in progress on them.  I hope to have them all finished by the time I'm done here.  If not they'll at least be pretty close.  Then the long drive home.  I'll be stopping through Chicago to pick up my bicycle and see some friends, maybe check out a couple of shows.  When I get back to Flagstaff, I'll unpack, take my truck into the shop to have the power steering fixed, and start getting ready for the fall semester.  And, hopefully, return to my studio with a renewed work ethic and sense of direction.