Linda
Tegg is an Australian photographer and filmmaker based out of Chicago. Using those tools, she carves out uncanny situations along the borderland of Nature and Culture. Sheep inhabit galleries; a goat stands on a white pinnacle appearing to be in digital space until it finally steps off its peak and trots away; often the human figure is 
camouflaged,
 whether by green screens or proper hunting attire, illustrating the deliberate and often painstaking efforts humanity makes to separate itself from its environment. In the following interview, Tegg and I discuss those borders and how her interest in grass cultivation further errodes delineations between subject and object, background and foreground.
Caroline Picard: You've talked about how you're interested in looking at "nature" as a social construct. Can you say a little more about what you mean by that? 
Linda Tegg: I am interested in how ideas of the natural are formed and manifest in our interactions. This interest began with interpersonal relationships and has expanded to include those generally not considered persons.
Wildlife documentaries, popular science, religious education, almost anything considered non-fiction is of interest to me. From the museum of natural history, to the eco-safari, to YouTube, interest in animals can rest largely on the surface. Through a recent work I call cameratrap, I consider adaptations that humans make to their own surface appearance when attempting to embed themselves in a so-called "natural" environment. I wonder what the hunter achieves when their prey doesn't show up; or what we understand natural behaviour to be when the when the wildlife documentary doesn't play out as we expect.
CP: How do the mediums of photography and video differ for you? 
LT: In my work they speak the same language. Sure, they are by no means identical, but they hinge on the same relationships. It's difficult for me to think about my photographs and videos in isolation of their environment, viewing conditions are so integral to how I make and experience art.
CP: How do you use those mediums to explore (and blur) the nature/culture binary?
LT: I see my photographs and videos as participants in an ecology of images through which we understand and orient ourselves. I seek moments in mediation where categorical shirts can occur, and find focus where illusion meets embodiment, animal actors for example.
CP:What do you mean by "animal actors"?
LT: I mean animals that have been trained for the film and television industry. Animals who perform our idea of their natural behaviour for the camera. I once encountered Holliwolves, wolf dog hybrids who are trained to move like wolves.
CP: What made you want to start working with grass? Is there a way that you compare it to a photographic process?
LT: My interest in grass was sparked by a local concern. I was curious to explore what the State Library of Victoria replaced in its founding. What other life forms occupied the grounds of that building? I learned that a grassy plain woodland had once stretched across the site and wanted to see if those plants could somehow grow back there again, and if conditions could be found where those same grasses might co-exist with the State's collection of cultural artifacts. Had the Library been built on a former rainforest I would be working with completely different plant community. That said, it is no co-incidence that Melbourne was built on grassy terrain.
CP:Why do you say that?
LT: Working and thinking with grasslands led me to consider how humanity approaches the world-for-itself (or us); the impulses, instruments, and frameworks of colonization are at play everywhere. The camera is certainly in line with that same mentality and I constantly wrestle with that awareness in my work. Working with grassland plants prompted me to shift my focus to the background.
CP: How might privileging a background (or grassland) influence your experience of art history?
LT: Looking into the background of 19th century paintings of early Melbourne wasn't exactly informative in terms of which plants were growing on the site. Enormous complexity rendered by a green brushstroke, something to slide right past. In one sense I felt that researching and growing the grasses was illuminating a blind spot. I was drawing that blur into high resolution, so much so that it shifted into another order entirely. Seeking that kind of clarity is very much a photographic instinct.
CP: At the same time, once you shift that interest, wouldn't you suddenly just turn grassland—in this case—into a kind of foreground subject? I feel like I'm inadvertently asking you about photography again…
LT: As an artist who thinks through photography I can't help but draw endless analogies—a tray of seedlings appears as a selection of pixels. Eventually, as I understand more about the plants, my interest in the surface subsides and I can see them differently. Before working with plants I understood more about the chemical processes involved in the development of a roll of film into a photograph than the development of a seed into a plant. This allowed me to understand the seed as a latent image. The growth of the plant was imbued with the magic of an image appearing in the darkroom. Of course they're not just images, they're living beings.
CP: How do you consider your grass installations in relation to your photographic interests?
LT: I see the installations as a complex of ecology and illusion. I arrange the regular containers of grasses and plants  into forms that resemble landscapes. The rigidity of the containers persist, advancing and receding in counterpoint to the volume of the plants. Despite my Romantic aspirations of verdant hillsides the grid pattern is a constant reminder that the plants are drawn through an anthropocentric structure. The illusion of "nature" can break apart, the same way that a film's continuity shatters when it's slowed down.
CP: What is it like producing grass installation outdoor in/situ (as with Grasslands) for instance, versus producing indoor installations, like Terrain?
LT: My first inclination was to bring the plants indoors, so that they could be in direct proximity to the State Library of Victoria's picture collection. There were many beautiful gestures to be made in bringing a grassland into the Victorian-era gallery. However, the head of conservation (who, at least in theory, entertained my ideas) calculated how many months each of the paintings would need to be rested if exposed to the same light the grasses required for just one day, and after likening the impact to a natural disaster, vetoed the idea. Eventually the grassland was allowed to occupy the Library's front steps and lawn. As far as the plants were concerned outside was the right choice. They thrive in the sun and open air.
I remained curious about the quarantine room in the library—the evidence they had collected of bookworm, the oriental rat flea they found in a manuscript, the illustrations of silverfish life cycles on the wall.
CP: I can't believe I didn't think about how strange it is to cultivate plants indoors! That seems like a really significant aspect, and maybe also ties into the nature/culture binary…
LT: The indoor installations are a struggle for survival. The plants I grow are not the kind of plants that are suited for indoor conditions. They are spouted from the supermarket, usually grains, that require full sun. As a result I race to keep up with their needs and constantly fail. Changes in the building's heating have huge impacts. Plants' also impact their surroundings; the air quality surrounding them improves.
Within most institutional building's plants are imposters, let alone the other life forms they bring forth. I grew my last installation in a large plastic bubble nested into my studio. Psychologically, I wrestled with it as a self-imposed form of restraint but in the end was happy to share in the plants' containment.
CP: I was wondering if you would speak a bit more about the significance of the Whole Foods' bulk bin aisle as the source of your seeds and grasses in Terrain? I feel like there are so many nuances of networks and economies at play, things that become strangely invisible when one is faced with the gallery installation of your work. 
LT: In one sense it was a direct way for me to overcome some of the alienation I feel in the supermarket, a marvel of modernism if you will, where everything is on hand, ripe for consumption. By spoiling the grains they're able to grow into plants—suddenly they can't be moved so easily, they can't be traded as they were, and they shift categorically.
The process also disrupts the order of the bulk section, where plexiglass silos emphasize the diversity and division between varieties. Where every variety is represented by a Product Look Up Number that ensures a uniformity across stores. I seek to undo this, to unknow them as food and understand them as plants, as beings with a potential beyond my consumption. I consider them a community, a manifestation of the various human and non-human networks that brought the grains and legumes together in the bulk aisle, as a kind of reflection of our co-evolution.
CP: The way that the blatant economic/trade relationships becomes so quickly invisible feels important, maybe because it reflects how all of the world's "natural" landscapes are similarly tied up in economic systems. In your installations, I don't even recognize the individual types of plants, but am struck instead by a general green clump—maybe that's like the 19th century green brush stroke, again.
LT: It is not surprising that this complexity is evasive. I must admit that I didn't have a clue what a garbanzo bean plant looked like until I grew one. The plants in their plurality easily become generic grass a ground for human action and expansion. Even in a gallery installation where every convention would invite one to look closely, to consider the plants. They slide so easily into symbolism, into an image of rolling green hills, another image of prosperity.
I chose Whole Foods as it caters particularly well to people who want more from their food. I think about the reversionist fantasies behind the Paleo diet, that our bodies are more in tune with a pre-agricultural diet. That we can indeed buy a nine dollar packet of Paleonola Maple Pancake Flavored Grain Free Granola and be better for it.
CP:  What about care? As someone who worked with you as a curator, I feel like the way that you have to maintain and grow the grasses mostly invisible to a public, but also essential to the underpinnings of your work. I'm wondering how you think about that in relation to the artistic act or gesture…
LT: As the caretaker and orchestrator I am flat out in the midst of this operation. I grow the plants in regular modular containers and rearrange them throughout the exhibition. Indoors it really is a fight for survival.
When working with the grasslands project I thought a lot about what stays and what goes. The care that goes into preserving the State's cultural heritage and the recurring acts of violence I saw inflicted on Grasslands. Everywhere I looked I saw them giving way. Even the artwork was pulled up one night by the Library's own contractors to accommodate a display of BMW's eco friendly vehicles.
Caring put me into a specific and active relationship to the plants; in some ways we're in it together. The act of caring creates the potential for us to influence each other. We're co-constituted. I also think that care bring things into visibility. I remember coming across a grassland restoration group weeding an embankment. To see them on their hands and knees, fighting the tide like that, really stuck with me.
1. Community Conversation: The Importance of Art on the South Side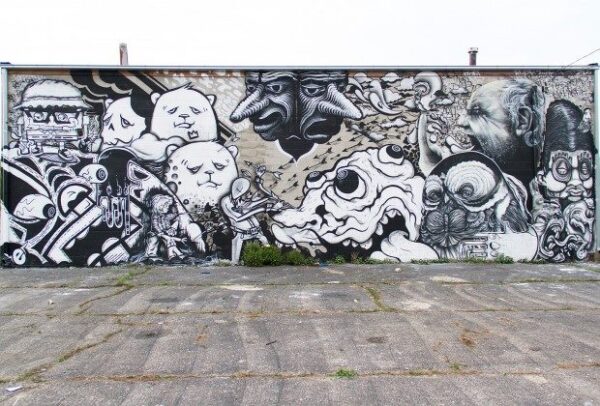 August 29, 2016, 6-8PM
Organized by Ode to the City
Dorchester Art + Housing Collaborative: 1456 E 70th St, Chicago, IL 60637
2. Symptoms: Satirical Drawings By Tom Torluemke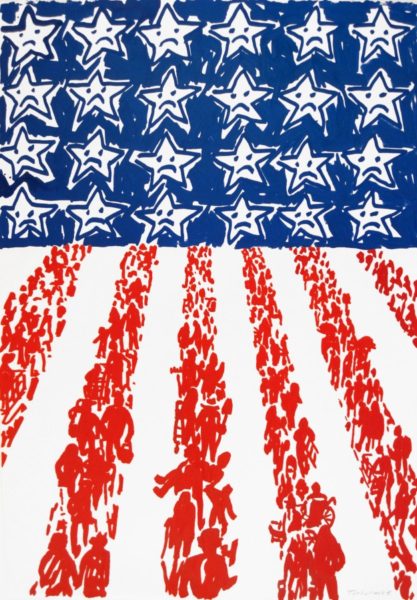 August 26, 2016, 7-10PM
Work by: Tom Torluemke
Firecat Projects: 2124 N Damen Ave, Chicago, IL 60647
3. Coppice Turning Concerts with guests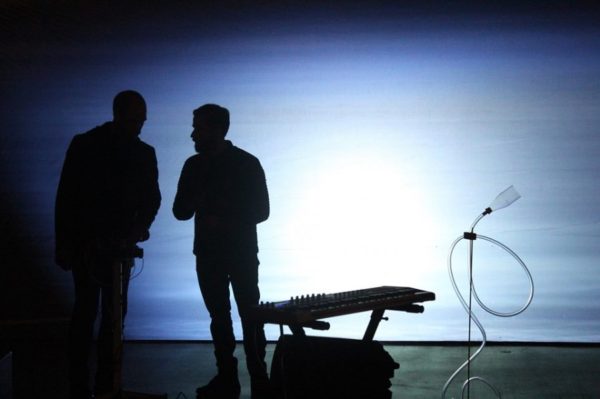 August 26, 2016, 7-10PM
With guests Peter Speer and Lou Mallozzi
Silent Funny: 4106 W Chicago Ave, Chicago IL 60651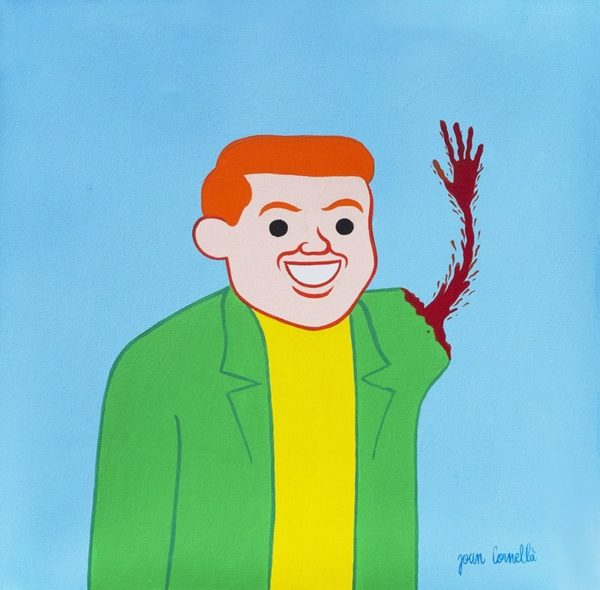 August 26, 2016, 7-10PM
Work by: Joan Cornellà, Sean Norvet, Brecht Vandenbroucke, Robert Beatty, Joe Tallarico, Sarah Rose Niemiec, María Melero, Angela Dalinger, Rebecca Ness, Nate Otto, Brandon Celi, David Alvarado, Jason Davis, Ben Moss, Alex Gamsu Jenkins, and Jim Ether
Miishkooki: 4517 Oakton, Skokie, IL 60076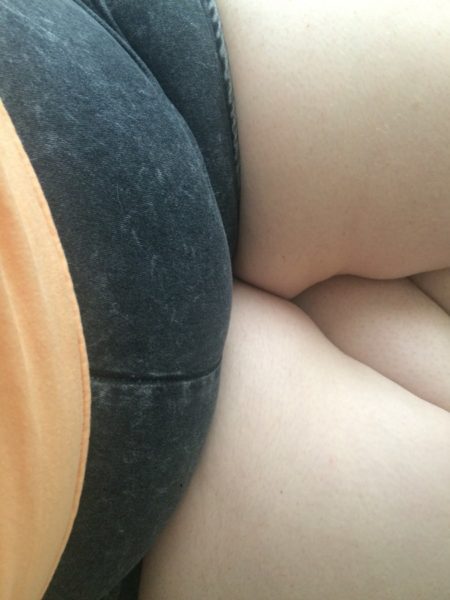 August 25, 2016, 7-9PM
Work by Traci Fowler
Spears: 3142 S Lituanica Ave, Chicago, IL 60608
Also this weekend and worthy of attention: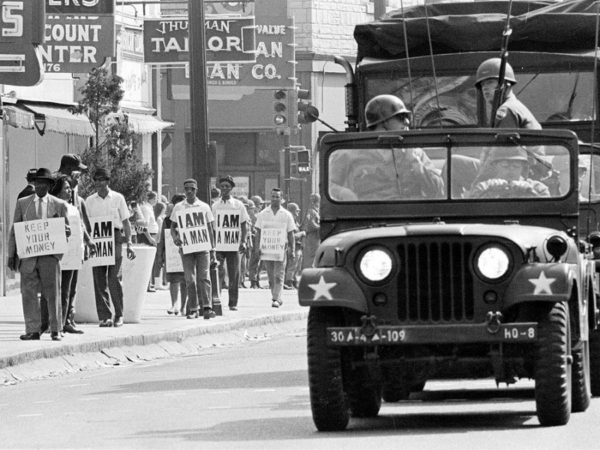 August 25, 2016, 7-10PM
Directed by: David Appleby, Allison Graham, and Steven Ross with introduction by Huey Copeland
Reva and David Logan Center for the Arts: E 60th St & S Drexel Ave, Chicago, IL 60637
We've been busy gathering together all of the events, engagements, and exhibitions that we can for September including EXPO Chicago's programming, you can look at what is currently on tap for September here. More is being added by the day and as always you can submit your event at http://www.thevisualist.org.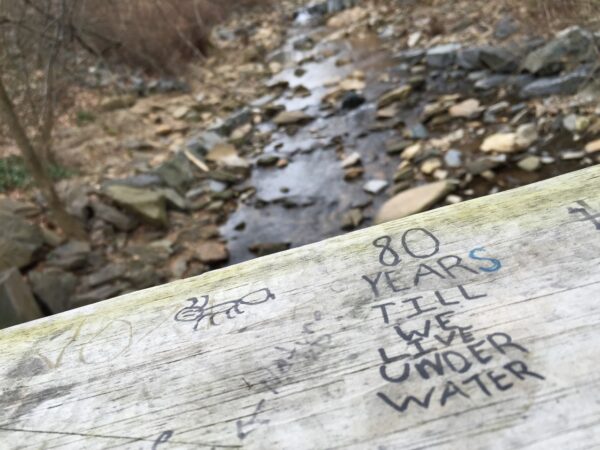 Cymene Howe and Anand Pandian agreed to answer a few questions about their latest collaborative and editorial endeavor, Lexicon for an Anthropocene Yet Unseen, a publishing project where contributing authors reflect upon the demands of Anthropocenic thinking and the many, nuanced intersections between humanity and ecology. In the following interview, Howe and Pandian, explore the tensions a word can contain. Howe is an Associate Professor in the Anthropology Department at Rice University and co-hosts the "Cultures of Energy" podcast; Pandian is an Associate Professor in the Department of Anthropology at Johns Hopkins University.
Caroline Picard:  In the opening paragraph for Lexicon for an Anthropocene Yet Unseen, you describe the speed at which the word "Anthropocene" has spread and taken root, perhaps not only in academic discourse, but also popular imagination.
Cymene Howe: The channels that the Anthropocene now occupies are multiple and in many ways this has happened incredibly quickly in both academic and popular discourse. However, I also believe that the term, and especially its implications, has not gone fast, or far, enough. Academics (myself included) have spent time debating whether the term is adequate, or whether it is yet another instance of scholarly jargon that will soon evaporate and be forgotten. In the popular media however, the term has generally failed to take hold. Every day we read about climatological symptoms (wildfires in California or massive flooding in Louisiana being merely two that are front page news at the moment). In these conditions, it seems to me that the Anthropocene ought to be a more robust dimension in mainstream news cycles and for that matter, our social media flow. Beyond simply assuring that the term itself is in circulation, it is crucial that its representational work become part of wider and deeper conversations. I wonder how our political and economic discourses might change if we were really to become collectively and critically aware of the conditions that the Anthropocene represents: the human deformation of Earth.
CP: Is the speed at which the word is assimilating useful?
Anand Pandian: Speed is a strange thing, having so much to do, as a sensation, with where you are placed when you feel it; think, for example, of this Earth we are so worried about now, rocketing through the cosmos at the rate of 65,000 miles per hour. I am quite struck myself at the way in which thinkers and tinkerers of so many kinds—artists, poets, critics, writers, activists, academics—seem to have seized on this neologism as an emblem for this time. To me, this speaks to the workings of the imagination, the way that vectors of drift, trespass, and boundary-crossing can be unleashed by the force of the right kind of image. Let's not forget this, that the Anthropocene is in fact an image, an arresting and persuasive image, an image of the Earth as captive to the machinations of one species conceived in singular terms. There has been some very interesting historical work on the imaginative impact of the Apollo mission photographs of the Earth as a whole in the 1970s: the relationship between the famous "blue marble" image, for example, and the burgeoning environmental movements of that decade. It strikes me that the Anthropocene may possibly become that kind of image for our time, a sharp refocusing of what is happening now, how we understand what is happening in the time that we call "now," through a radical shift of perspective. Of course we know that there were serious and constitutive limits to what took place in the name of environmentalism in the 1970s, and hence all the more reason to be vigilant about what is being said and done in the name of the Anthropocene, and whether these things can be bent and turned a bit.
CH: If we agree that an awareness of the Anthropocene's consequences ought to be more widely understood and confronted, we can also engage the speed of its discursive distribution as rhetoric and metaphor of the present. We live in an accelerated world. That means increased resource use, manufacture and trade as well as faster communication and travel, all of which have their externalities in regards to Earth's climate system. Speed has become a habit. And in this sense it should not surprise us that terminology also moves rapidly, blazing along at light speed through media conduits. In a theoretical sense, speed is an essential condition of the Anthropocene as a concept. Many observers, as we know, cite the "Great Acceleration" following World War II—the quickened pace of goods-production, transportation and increased use of fossil fuels—as the crucial temporal phase that gave rise to what we now call the Anthropocene. In other words, if we take speed—its physics, mechanics and discursive thrust—and map it onto our bio- litho- aqua- and atmospheres, the quotient we get looks very much like what we have come to think of as the Anthropocene.
CP: How do we shore that up against the fact that the term hasn't been officially approved? 
CH: The fact that the International Commission on Stratigraphy has not codified the Anthropocene as a geologic epoch is not, for me, a concern. Geology is a slow science, in the best of ways. Perhaps the careful consideration of a scientific community that operates in such slowly-unfolding timescales is a needed antidote to our accelerationist tendencies. Rushing to adopt the designation of Anthropocene might in fact jeopardize the methodical authority of our earth scientists. What is more meaningful for me than the consecration of the term is the fact that the person (Jan Zalasiewicz) who is leading the Special Working Group on the Anthropocene (that will submit its findings and conclusions to the Commission) is an inclusive thinker who values not only the physical sciences but the social ones as well; he and others are speaking across disciplinary divides to arrive at better understandings and better analytics. To state what might now be a truism, working in collaboration and pooling our collective knowledge is, really, the only way forward in this era, whatever its name.
CP: I find the question of agency really interesting and difficult with regard to the Anthropocene. One friend recently mentioned that he didn't feel we were ready for the term to become a political vehicle for action, because we didn't yet know what "Anthropocene" meant, or even how best to approach it—I think he was imagining that at this stage the term could easily be co-opted by a number of agendas that could just as easily argue, for instance, to reinforce national borders or relax them in the face environmental crisis. These discussions, and maybe also your title "for an Anthropocene Yet Unseen" attributes a significant and ambivalent amount of power to the word. What does the word Anthropocene do for you? Is it too weird to ask what it's "nature" might be? 
CH: The worries expressed by your friend are likely warranted. Anthropocene is a world-engulfing concept, utterly comprehensive and drawing everything and being imaginable into its purview, both in terms of geographic scales and temporal duration. And it is a term and condition that has crisis at its fulcrum. This means that it is the sort of concept that risks becoming a vehicle for particularly corrosive restrictions, military measures, and all manner of abuses in its name. The feminist philosopher, Isabelle Stengers, has shared similar concerns and offers several reflections on these potentialities. In the epoch of the Anthropocene, and in the name of securing the climate (and all that thrives from it), she recognizes that "Man will be called on to mobilize" with all his/our [?] technoscientic resources at hand. She warns that a future with "unhappily necessary," measures is, therefore, not far off. Within Stengers's worries is a culprit, or better put, a causality, that fuels a draconian future: predatory capitalism. She calls this condition a "waking nightmare" where States have ceded control of the future to an oligarchy of the super-rich. What we might abstract from Stengers's concerns is that while we must acknowledge that climate change is "real" (always a fraught term for a philosopher!), our political economic system is exacerbating that reality. Combining climate crisis with predatory capitalism offers up a toxic brew that can be used by the powers that be to exert controls, potentially unprecedented controls.
CP: How does someone, just an average person going about their lives, respond to that fear?
CH:  So, one question that we need to collectively pose is how to diminish the power of predatory capitalism; or on a more radical note: how to drive it to extinction in order to get on with the work of reverse engineering the ecocide it has produced.
AP: This is precisely where the "yet unseen" comes in. For, like any moment of intense movement and dynamism, the energy swirling now around the Anthropocene idea cannot be contained or domesticated by any one dominant understanding. I think it's useful to think of the Anthropocene as an opening to imagine the present in contrary terms, and to engage creatively with this opening in lending force or momentum to more heterodox imaginations and movements. It fascinates me, for example, that we have seen such a proliferation of "alters" to the Anthropocene: Anthrobscene, Chthulucene, Eurocene, Misanthropocene, Plasticene, and so on, each tilting away from the epochal impetus to stress some other feature, to make some other feature more palpable as a way of redefining what exactly it is that we share now by way of ecological implicatedness. We have further, yet-to-be-published entries to our lexicon that will push these alternatives further, proposing Simulocene, Prometheocene, and many other such names. I think there's something refreshing, and, dare I say hopeful in the evidence of such play. The Anthropocene is "good to think," to borrow a phrase from the structural anthropologist Claude Levi-Strauss. With the idea of a lexicon, we are less interested in an authoritative redefinition of the term than in helping to propel its radicalization to the point where it could speak more effectively to the experience of a wider range of contemporary human societies and circumstances.
CP: How do you see anthropology's role changing in the Anthropocene? What might be asked of the discipline that wasn't asked before?
CH: We could say that anthropology has been doing the Anthropocene all along. The discipline is singular in its breadth of attention to humanity as humanity. This includes realizing all the idiosyncrasies of cultures and the historical roots that help produce them. Anthropology is also unique, I would argue, in its attention to the nexus of deep time and human life. The discipline's project writ large and historically has been to trace humanity's journey from pre-history to the present. An archaeological excavation, for example, is intended to unearth the stratigraphy of human presence. This includes postholes and mounds of shells, but it also includes how human footfall has transformed the earth's crust, carving out paths or remaking its surface with tools and labor. In the branch of anthropology that attends to primates, evolution and biology we also find a careful rendering of human history as a biochemical and material process of growth (and retreat) that is embodied, literally and iteratively, through the human form itself.
Returning to your earlier question on the "nature" of the Anthropocene, anthropology also offers insights because the nature of the Anthropocene is our nature as well. The Anthropocene has been understood as human impact upon earth systems; but it is also important to recognize that the fossilized logics that have flowed from oil and coal—which has largely induced a planetary Anthropocene—has also utterly conditioned our humanity. That is, we cannot see our human being, in the present, as anything other than a human order that is deeply inscribed by oil and coal, and more broadly by each of the fossilized materials we have unearthed and burned. These fossils drove industrialization, they made modernity, if you will (even with all the provisos associated with the concept of "modernity.") If we follow Timothy Mitchell's work for example (2011) we find that coal—with its particular material form: relatively solid and mined in certain parts of the world—facilitated the emergence of 20th century liberal democracy. With the injection of oil, various elements of that mission were liquidated. The global economy now depends on oil and its material viscosity has proven sticky in various ways, from military interventions to a reshaping of geopolitics. Put more bluntly, fossil fuels are powerful shit. That is why it is important in this era, to face the fundamental recognition that our sources of energy, what now appear to be diabolical world-wreckers, are a part of us, especially that "us" that resides in the industrialized north. We are constitutionally implicated. As we think about how our energy decisions over the last couple of hundred years have come home to roost in injured eco- and atmospheres, I think it is critical that these forms of energy be taken for what they are: not just what we utilize, but what we are, politically, socially and one could argue, biochemically as well. It is not just that human imprudence with fossilized matter has transformed the Earth; it has altered humans as well.
AP: All of these crucial developments that Cymene describes help to underscore the unique and important place for anthropology in these conversations, for it is this discipline that has dedicated itself most doggedly to an investigation of the human, anthropos, as a problem and a horizon. Anthropology has always been a speculative enterprise, wagered on the chance to surpass some fixed picture of the human and its limits. Take, for example, this sentence from the conclusion to one of the founding works in the field, Bronislaw Malinowski's 1922 Argonauts of the Western Pacific: "Though it may be given to us for a moment to enter into the soul of a savage and through his eyes to look at the outer world and feel ourselves what it must feel to him to be himself—yet our final goal is to enrich and deepen our own world's vision, to understand our own nature and to make it finer, intellectually and artistically." The language of radical foreignness and indeed savagery in this sentence may remind us of the discipline's dark birth in the crucible of European colonialism in the nineteenth and twentieth centuries. And yet we may also see glimpse here an intellectual practice of taking the human, some canonical understanding of the human, beyond itself. It's no accident that Malinowski uses the word "nature" here, I should also emphasize, for there has always been an ecological dimension to anthropological thinking and writing. The discipline has always been dedicated to excavating a thickness of local context in social, geographic, and physical terms, and to conveying this thickness as an essential part of the story through the genre of exploratory writing we've come to call ethnography. One of the questions that runs through our lexicon project, perhaps as a muted register but present here nonetheless, is whether and how these legacies of anthropology can be enlisted in the project to conceive this Anthropocene, for this is a discourse that tends to take the human as a given all too quickly and easily.
CP: At one point, Cymene, you write "Geological time parallels with other scenics, like changed landscapes. But timely thinking brings us equally to another sensibility of the scene: pulling back the curtains on the human spectacle of the Anthropocene. Infact, if anthropos belongs anywhere in the scene, it must be to acknowledge that he has behaved with histrionic indulgences, like bouts of carbon binging. Next to geological, climatological, and seemingly impossible timescales, we have another kind of scene: tantrums and human melodrama. Tales of Armageddon, apocalypse, and emergency convey the panic that ensues in the mad dash to save human life (Colebrook 2012). The sky is falling, and we get to hear the countdown in terms of parts per million as the air around us continues to carbonize. This scene is like a staged event—waiting in the dark wondering if the knife will show up in the first act, so that we can know how it all will end." How does the Anthropocene call for us to relearn how to tell time? What is the relationship between knowledge and imagination in that relearning process?
CH: I am glad that you brought up the conjunction of imagination and knowledge as integral to relearning how to tell time. We often think of the phrase "telling time" in a fairly instrumental way: you ask me the time of day and I respond with a quantitative account of the present (usually from a clock) through the coordinates of dawn and dusk. But if we allow ourselves to blur that modality, we can imagine different ways of "telling time." The Anthropocene, for instance, is a telling time; it marks off a chronological field not by way of the planet's movement around the sun (dawn and dusk) but by way of human accretions, deposits, and sediments. In a different sense, but one that is not without analogy to the first, we can say that the Anthropocene compels us to encounter time differently. This is primarily what I was playing with in the essay you mention. For humans to take responsibility (or blame) for a geologic epoch necessarily forces our thinking back into the rather unimaginably deep time of rock and magma and tectonic plates. This is difficult for us. (Imagine thinking ourselves geologically!) But more difficult still might be the skill of envisioning forward. At the level of individual subjectivity, we each have a history and so one might say that we can—as beings equipped with grammar as well as experience—think about and imagine the, and our own, past. But our particular future we have not yet lived; we can postulate outcomes, but this limited to a cognitive, and maybe affective, dimension of futurity. Casting our sights seven, twelve, seventy-two generations forward, as the Anthropocene asks us to do, is a true challenge. I don't know of the algorithm that might help us achieve that sort of long-range imaginary, but I do hope we will find one.
Another take on our time, and its potential, might be to think in terms of a "Betacene." The Anthropocene has us working with incongruous time scales: geological time encountering the immediacy of catastrophe. While the Holocene may have been the age in which we learned our letters and our agriculture, we are now faced with a genealogy of circulations and reciprocities between humans and other beings that demands, I believe, some experimental plasticity. As we know, the Anthropocene may be more or less "new" depending on how one measures it; but whatever its age, it is an improvisational time for us and our Others. We must innovate new ways of being in, and with, the world. Taking a cue from digital technologies that capture their users' encounter in what designers call the "beta" mode, I have wondered if we can think about this time as a Betacene. In the Beta phase, a collective re-making occurs, the "user experience" gets honed; bugs and viruses pop out and slippage happens. The Beta-phase is about finding out what goes wrong. The Betacene could be a time to reverse-engineer ourselves toward a less im-perfect humanity: a chance to displace Alpha and a way to rethink ourselves not as apex species but as open to revision. This might be our opportunity to create a plan "B."
CP: I would love to talk a bit about your contribution, Anand. At one point your write, "plastic as a material has always yielded objects in the form of questions: what else could your life become in the company of this shiny new thing?" You also link to video essay, "Wine Dark Plastic Sea," where you connect Homer's Mediterranean Sea to the Chesapeake Bay. Despite the staggering statistics on the volume of plastic the human species use on a regular basis, you maintain a level of optimism, ending your video essay with an observation. "We still have the chance to learn with these things and their buried energies," you say, "the most crucial lesson of all: what would it take to live profoundly otherwise?" Can you talk about that ending note?
AP: It's a difficult note to hold, and I certainly find its tone and tenor wavering in my own wrestling with the subject. I've begun to do field research for a new book on this material, plastic, a substance at the heart of so many of the utopian aspirations of the twentieth century and yet, now, one of the most potent embodiments of contemporary ecological nightmare. I've been working a lot with artists and activists in various places who are grappling with the astonishing proliferation of plastic detritus on beaches around the globe, and are experimenting with various ways of calling attention to what this is doing to marine life and the health of the oceans. I had the chance to spend a couple of days this summer on the Greek island of Kefalonia, a stone's throw from the island of Ithaca that is mentioned in this particular video essay of mine. I was there to get a sense of the work of an American artist, Pam Longobardi, who has been working on the island of Kefalonia for about a decade now, cleaning beaches of plastic waste and making sculptural installations from the plastic objects she finds. I learned how to "snorkel" for brightly colored bits of underwater plastic debris with Longobardi, a poignant departure from the piscine adventures we typically seek, and we spent an afternoon cleaning out bagloads of plastic detritus from a sea cave: nets, straws, bottle caps, fraying bits of an abandoned polyurethane foam mattress, but also curious and even mythological figures that we found in this mass of anthropogenic debris, like toy action heroes, toy fighter planes, and even one sage-like plastic creature with a flowing beard and a staff in hand. To see all this in person, to see a Shell oil bottle cap side by side with "real" seashells as we did one afternoon, can be harrowing and even paralyzing. But there is indeed hope in the kind of work that Longobardi and many other artists and activists are doing now in encouraging us to attend anew to materials and objects we would otherwise neglect, and aspirations that bring us back to the original sense of plastic as material capable of being molded and shaped. Plastic has always come with an attendant promise of plasticity, concerning the malleability not only of the material itself but also of those who live with it. And here, once again, I'm trying to think about whether this promise can be radicalized in a way that might allow for a more livable future, whether plastic and plasticity can be taken as openings to reflect upon the radical forms of change that this new awareness of the age seems to demand.
CP: One of the things that I love about your project is how on the one hand you are tackling a very large topic, one almost impossible to conceive fully, and yet at the same time you all suggest looking at it in very small parts or windows. Similarly, I feel like the texts that you include—despite being assembled under a massive heading of "Lexicon"—are manageable, short, and generous. Was that an editorial decision that you all began with?
AP: The whole process has been curious, and strangely invigorating. As we mention in the online introduction to the collection, the very genesis of the project was a certain kind of accident, an academic conference panel that looked like it might fall apart altogether when it turned out that half the panel could not be present for it, a circumstance that led us to put out an impromptu call for many more brief "pop-up" presentations instead. The energy in that room was frankly electrifying, and we decided to pursue the conversation further online, where once again we could work with a platform that allowed for further brief contributions to emerge organically from the circulation of the series among a widening readership. We have about thirty entries online now and the full collection, when published as a book in the near future, will have about twice as many. Working in this fashion has enabled us to let the momentum of the process lead the broadening and deepening of the Lexicon, rather than having all of this dictated with a very heavy hand by the two of us. Some of the most unique and engaging contributions—such as the redolent pair already up online, Shit and Flatulence—were essays that were floated to us as ideas by scholars who were excited by what they had already read online. We're very happy to have a mix now of anthropologists, humanists, artists and other writers as contributors, with an interesting balance as well between senior scholars and students just pulling together their dissertation research. It's become a space of collective speculation, which is how it should be, I think.
CH: Many, though certainly not all, authors in the collection are anthropologists who have been trained to focus on the intimate, local and ethnographic while also being conscious of meta-conditions and contexts that form human life in its close encounters. The local, however, cannot really be distinguished without its foil: the "global" or "universal." So the question is how to limn these dimensions. Planetary changes are happening, every single one of them, from the reduction of the albedo effect in the Arctic (loss of ice-reflectivity) to deluges and heat spells that are increasingly "unprecedented." These events are occurring somewhere, affecting some person, now. And now, again. One way to comprehend the particular punctuations of the Anthropocene is to magnify these intimacies of event, both theoretically and narratively. As we have been continuing to collect essays and artworks for the Lexicon, I have begun to see it as a pointillist project, little pinholes that light up the Anthropocene from the inside. This abides with an impulse to draw our readers tightly into a moment. Much of the time the Anthropocene augurs an affective sense of overwhelmed abjection or apathy. It behaves as a set of circumstances wherein individual humans feel disempowered against seemingly impossible odds. Climate change, like Timothy Morton has signaled with his idea of "hyperobjects," is effectively, and in sum, beyond human comprehension, in its massive scale, generational effects and widely distributed impacts. That is a fair way of describing the Anthropocene to be sure. But even hyperobjects are made up of myriad acts and deferrals. Multiply them and you have the foundations of the Anthropocene. And we have been multiplying. The Lexicon is not an antidote to the magnitudes we are facing, but it is a way into possible other futures through careful and thoughtful reflection. Our hope is that each essay is rich individually, while also speaking in parallel to a whole vocabulary, in a lexicon, that is hopeful toward futures we might create.

Born in Amiskwaciwâskahikan (Edmonton), Zoe Todd (Métis) travelled to Scotland to get a PhD, an experience that amplified her awareness of the all too-pervasive colonial systems permeating life today. Like Canada, Scotland was founded by the British Empire. Unlike Canada, Scotland's awareness of its violent foundation has been smoothed out and marginalized by academic discourses. In a 2014, Todd wrote, "By the end of my time in Scotland in November 2014, a gnawing frustration at the erasure of Scottish complicity in colonialism haunted my days in the country" (1). After that polarizing experience, Todd returned to Canada, where she maps similarly colonial and imperial habits, particularly around environmental imagination and local indigenous histories. Todd's vision emerged in Heather Davis and Etienne Turpin's  Art in the Anthropocene (interviewed earlier this month):
To be at the margins, be they aesthetic, intellectual, or physical, is a shared experience for Indigenous people in Canada. What shape this marginalization takes is different for each person, and each Nation or People. But it occurs again and again, in slightly different forms: gentrification (or colonialism in the form of gentrification) appears as a shape-shifter.(2) When spaces are gentrified, which intellectual buildings are Indigenous and/or People of Colour allowed to occupy?(3)
The pressurized term "Anthropocene" can easily push for a unified vision of the planet; as such, it is imperative to slow down and acknowledge the many forms of multiplicity at hand. Todd currently teaches in the Department of Sociology and Anthropology at the University of Carlton.
Caroline Picard: More and more Anthropocene-related conversations attribute environmental devastation to colonialist, capitalist, and imperialist mind sets. I'm relieved to see that connection articulated, but also worry that the "Anthropocene" term—as a call-to-arms that elides immense pluralities under a single, umbrella—might actually encourage colonial behaviors, as nation states might suddenly assume a mantle of responsibility and try to "save the world." I've heard you mention state fishing laws, for example, which impinge indigenous fishing without addressing the industrial fishing practices that actually cause so much environmental devastation.
Zoe Todd: I think that the danger in any universal narrative or epoch or principle is exactly that it can itself become a colonizing force. As I've argued elsewhere, I'm suspicious of the Anthropocene as concept for the very reason that it subsumes so many peoples, nations, histories, geographies, political orders. For that reason, I think ideas like the Anthropocene can be a useful short-hand for a cluster of tangible things going on with the Earth at the moment, but we have to be very careful about how fluid and dynamic ideas become concretized into hegemonic principles in the hands of researchers, policymakers, and politicians. There's so much diversity in histories and experiences and environmental realities even between relatively linked geographies here in Canada that you cannot apply knowledge from one region to another without erasing really vital local contexts. Imagine what happens when we try to do that on a global scale—and a lot of euro-western Anthropocene, climate change and resilience research risks doing that—eliding local specificities and appropriating knowledge to serve a broader euro-western narrative without attending to the inherent colonial and imperial realities of science and policy processes, or even attending to the ways that colonial capitalist expansion has created these environmental crises to begin with. While we, as a collective humanity, are struggling with the realities of the Anthropocene, it is dangerous to erase the specific histories, power-relations, political orders that created the crisis to begin with. So, I'm glad that a robust critique of the Anthropocene as a concept is emerging. At the end of the day, we need to stop erasing local self-determination, local legal orders, philosophies, stories, histories praxis. Place matters. History matters. Stories matter. Nuance and resistance and context and complexity matter. The critical stuff that is being written by Donna Haraway, Nicholas Mirzoeff, and so many others about the Anthropocene is really important. To counter the hegemonic way, the term and idea is being deployed across disciplines and institutions right now.
CP: How do we, as a species, amplify and collectivize around ecological consciousness without diminishing various local pluralities?
ZT: I think we start attending to the knowledge systems, philosophies, legal orders that have been subsumed by white supremacy, imperialism, and colonialism. We start making strident efforts to pay attention to scholars and thinkers and activists who are not privileged in the "leading" journals and academic spaces. We look beyond the horizons we are conditioned to listen to, we stop privileging the same one hundred scholars (mostly white, mostly men) in our hot takes on the Anthropocene and other current issues. We enthusiastically embrace Sara Ahmed's call for a citational rebellion. We ask ourselves: what do I know about the places I live in and who I share territory with? What do I know about the more-than-human beings that I owe my life to, here, right now, in this place? We turn towards each other and acknowledge that we can only survive as a collective if we radically embrace principles of reciprocity, care, kindness and gentleness—these are things that are deeply embedded in nehiyaw (Cree) legal orders in the Territory I grew up in (Treaty Six territory in Alberta, Canada). I am sure that we can find similar principles of reciprocity and collective, relational accountability across lots of territories, geographies, and histories. We really really need this work to happen right now.
CP: I feel like the whole notion of the Anthropocene compresses massive swaths of time—geologic time and human time—while pinching the future into a tiny compressed and ever diminishing point. What does reparation look like within that scale? How do we walk this line between devastation, hope, and care? 
ZT: This is a good question. Here is where I think folks need to pay attention to and acknowledge the amazing work on Afrofuturism and Indigenous futurisms that is being produced! One of the coolest projects I've seen this year here in Canada is a project that Eve Tuck produced with her students at the University of Toronto—it's a podcast called 'the Henceforward' (the description on their website is: "the Henceforward is a podcast that considers relationships between Indigenous peoples and Black Peoples on Turtle Island. We reconsider the past and reimagine the future, the henceforward," link here: http://www.indianandcowboy.com/the-henceforward/). I think that re-examining the past, as Eve and her students are doing, and reconsidering what kinds of futures we want, and examining what kinds of relationships we need to build to get us there, is really important. In fact, I'd say it may be one of the only ways to navigate our way out of our current nightmarish situations. The future is elastic but it depends on the past and present, and so we have to do the work to address these in tension (and here I think of how Cree scholar Dwayne Donald discusses what he calls 'an ethic of historical consciousness' (Donald 2009: 7). He describes this as: "This ethic holds that the past occurs simultaneously in the present and influences how we conceptualize the future. It requires that we see ourselves related to, and implicated in, the lives of those who have gone before us and those yet to come. It is an ethical imperative to recognize the significance of the relationships we have with others, how our histories and experiences are layered and position us in relation to each other, and how our futures as people similarly are tied together. It is also an ethical imperative to see that, despite our varied place-based cultures and knowledge systems, we live in the world together with others and must constantly think and act with reference to these relationships. Any knowledge we gain about the world interweaves us more deeply with these relationships and gives us life." (Donald 2009: 7). (Article can be accessed here: http://mfnerc.org/wp-content/uploads/2012/11/004_Donald.pdf)
I like this principle that he describes. It reminds us that we are inter-connected and that we have to attend to past, present and future simultaneously.
CP: I've heard you say that fish have a sense of humor. How does that humor tie in with the simultaneous plurality of fish?
ZT: Well, fish have agency. And so fish can tease us. I like to think of fish as having rich lives far beyond what we've been taught, in euro-western narratives and thought, to imagine for them. So, I think that fish can provoke and challenge us, and one tool through which to do that is humor. And, as someone from the prairies, I imagine them to have the good-natured sense of humor that I grew up with in my large Métis family. Trust me, I've learned many lessons through teasing. And it makes me a more accountable person today.
CP: In a recent talk at the University of Toronto, you describe eating a summer trout when your host explains that every bone of a fish has a different story. She tells you that the stories, however, are not for you as an anthropologist, which I take to mean they aren't to be shared in academic settings, and then systematized by the public context of, the colonial academy. Your anecdote struck me as especially significant, in that the regime of global capital seems flatten different types of knowledge; the privilege of accessibility is fostered through systems of education and expense, rather than privileging intimacy. Going to back to your point about new, local systems of knowledge, I wondered if this was an example of an alternative strategy for learning?
ZT: I think folks need to realize that not all knowledge is for their consumption. Knowledge is produced through relationships—relationships to space, time, people, other beings. And those relationships create responsibilities. It's not my place to learn something if I do not have robust and ongoing relationships to a specific place or person or history. And if I cannot tend to place, people or history in the ways that those who hold the knowledge deem to be necessary/adequate/robust, I have no business extracting that story. In that sense, knowledge is also deeply shaped by a kinship of sorts—and it requires labor to continue to tend to those relationships between ourselves and the stories we are gifted or granted through our connections to others. This is something my colleague Damien Lee and I have been discussing over the last little while—the labor and renewal of relationships really matters. Kinship isn't just about blood relations, it is about a constant tending-to, and a tenderness towards, those who give us life through stories and relationships through time and space. Being given a story, or co-creating a story involves concomitant responsibilities to that story and the relationships it encapsulates and also creates through the telling and re-telling of it. And for this reason, when someone tells me that a piece of knowledge isn't for sharing, I respect that as an act of self-determination.
CP: I'd love to hear more about your idea of refraction as mode of resistance and operation within restrictive power structures that try to regulate who is same and who is other. When I first heard you mention it, the idea of hacking came to mind as well; hacking might be a parallel activity for asserting direction and influence over a network of—say—bureaucratic agendas. And yet hacking has so many other political associations, the fact that you chose "refraction" seemed particularly significant. What made you you choose that word?
ZT: Well, I realized that the visual in my mind as I was talking to Inuvialuit interlocutors in my research in Paulatuuq, in the Northwest Territories, was one of Indigenous legal orders, kinship, and relationships to space and time literally bending and diffusing the colonial efforts of the State, the church, and corporate/capitalist institutions. Through this bending and diffusion, Indigenous peoples assert local knowledge, local praxis in creative ways to maintain local self-determination in the face of often very violent colonial incursions into local life (see, for example, the legacy of the Indian Residential School system in northern Canada). But I also see it as something related to fish, too. The way fish see us, up here in our "air world" is refracted by the water. And the way we see fish is also refracted by the water—things are not always what they seem. We have to adapt our actions to the water interface in order to actually catch a fish—to actually physically interact with a fish. So, refraction, as a physical imperative, creates conditions that are complex and require care and skill to navigate the boundaries between interfaces, and I see this as an apt metaphor to also query and understand the complex and dynamic interface between Indigenous legal orders and the State. For me, refraction is an active process—conscious, creative labor is required to shift, distort the efforts of the State to subsume, control, erase Indigenous laws and stories. I see refraction and diffusion as pretty badass processes. And, diffusion, well it's that process we get when a prism scatters a ray of white light and reveals all the constituent wavelengths. In Canada, we've been sold a story about the country as a particular "good"—but when these stories of Canada as a human rights champion are refracted and diffused through Indigenous legal orders (and through the stories and histories of diverse marginalized communities in the country), you get the full spectrum of our history. You hear more than just the white-washed history of this place. So. That's why I have been using these metaphors of refraction and diffusion in my work.  And I am continuing to flesh them out as I write more work!
___
1. "Decolonial Dreams: unsettling the academy through the namewak," The New [New] Corpse, Green Lantern Press, 2014.
2.Taiaiake Alfred and Jeff Corntassel, "Being Indigenous: Resurgences against Contemporary Colonialism," Government and Opposition: An International Journal of Comparative Politics 40, no. 4 (2005): 597–614.
3. Zoe Todd, "Indigenizing the Anthropocene," Art in The Anthropocene, Heather Davis and Etienne Turpin (Ed.s), Open Humanities Press 2015.
The following interview was originally published on Bad at Sports in March, 2014. It has been reposted here as part of the August in the Anthropocene series.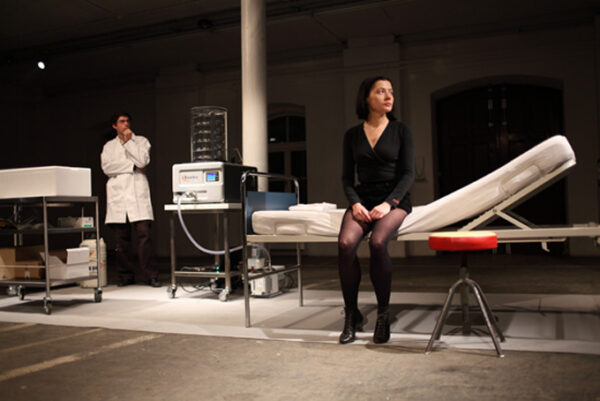 In a 2007, Art Orienté objet, a French collaborative group comprised of Marion Laval-Jeantet and Benoît Mangin, began a series of body modification experiments intended to communicate with animals outside of language."Basically the project was to artistically adapt Jacob von Uexkull's Umwelt theory, which argues that the meaning of an environment differs from one animal to another in relation to its sensorial system" (Marion Laval-Jeantet, Self-Animality, Plastik: Art and Science, June 2011). The project began with an investigation of cats, and eventually culminated in a single piece, Felinanthropy, where Laval-Jeantet put on a pair of cat-like prosthetic hindquarters; by transforming her status as a bi-ped, she was able to change the hierarchical relation between herself and the cat. A subsequent experimental work led Mangin to put on a prosthetic giraffe head and engage giraffes in a zoo, exploring the giraffe's ability to recognize Mangin not as a human, but as something almost giraffe. More recently, AOo embodied an equine perspective; Leval-Jeantet built up a tolerance to horse blood by injecting a small bit of the animal's plasma into her system over the course of a year. She subsequently staged a horse blood transfusion performance with her partnerBenoît Mangin. What remains of Que le cheval vie en moi!, is the "relic," a small, innocuous petri dish, with human/horse blood. In the following interview, (originally conducted for Paper Monument where an affiliated essay, "Humanimals" was published), I asked Laval-Jeantet a few questions about this work. All answers have been translated into English by Basia Kapolka.
Caroline Picard: What were you anticipating the affect of injecting horse plasma into your blood steam would be? How did you expectations measure up with the reality of your experience?
Marion Laval-Jeantet: In a certain way, I knew what to expect from the injection of the horse plasma since I had received injections of the horse antibodies one at a time during the preceding months.  But it was still difficult to imagine what the effect of receiving all the antibodies at once would be. In actuality, my body's reaction was much more unruly than predicted.  I think the families of antibodies increased each other's effects, so that the final reaction was very complex, affecting even my metabolism, my endocrine glands, my nervous system, as well as my sleep and appetite.
CP: Also, did you use the blood of one specific horse? Did your relationship with that horse change at all?
MLJ: I used the blood of three specific horses that belong to the laboratory I worked with. You couldn't say I established genuine contact with the horses.  On the other hand, I wasn't specifically familiar with the horses before the experiment. The experiment changed my psyche so that I saw the horses differently after it, with a different appreciation. A familiarity.
CP: Can you talk a little bit about your horse-stilts? How did your experience of your own body change?
MJL: The stilts were mostly there to allow me a different way of communicating with the horse who was present during the performance. I was a little afraid of horses, actually. And it seems like horses attitudes change completely when your eyes are at the same height as theirs. With the stilts, my eyes were the same height as his, and I could see that the horse was calmer. It was also a way for me to be aware of the reversal of roles between me and the animal. And naturally, it was a way to distract myself from the possible anxiety that might arise because of the infusion. Because I was on stilts, I could only think of the goal: to join with the animal, and not of the psychological problems that might come out during the performance.  Experiments with prosthetics always affect your fears about your body, and in the performance it was necessary that I have a strong sense of a double transformation, mental and biological.
CP: Do you feel like your "self" has been forever altered? In other words, there is an idea I believe I, at least, take for granted: that is that my self is continuous and sustaining throughout a linear experience of time. This assumption is challenged by ideas of drastic plastic surgery, transplants and cloning, for instance—the self as it was defined before is fundamentally no longer the same self it was before. It seems to me your work poses similar a question: how can a distinctly human self sustain its identity when it has become, also, part horse?
MJL: Your question about fundamental change is completely fair. At the moment, I have a very strong sense that my body, and also my identity were deeply changed by the experience.  In a physical sense, it's true.  I will always have within me biological markers that bear witness to my meeting with the horse. The problem is that the external physiological effects seem to have only lasted a few months, and were strongest in the first four weeks. So today, even if there are some delayed reactions or long-term consequences, I can say that the transformation remains more in the mental structure than in the physical one.  I have the sense of not having been completely human for some time. The experience changed my inner self forever. But this is also the case with previous strong experiences I've had, like my introduction to the pygmies of Gabon, who made me see death.  Each of these experiences makes my thoughts and my existence more complex, the more they change them. I believe deeply in the adaptation of the human body. More than in homeostasis. Existence itself is a permanent transformation, a constantly-evolving system. You speak of changes made to the body, but I think grief, for example, shakes up identity much more. My aim is not so much a transformation of my essence, as the wish to respond to an eternal frustration: to finally feel the animal otherness in myself, but also to stop thinking from a purely anthropocentric point of view. Already, the pygmies succeeding in making me feel the spirits in the forest, during a trance. I think that I am less and less purely human, which is to say that I am fundamentally more and more human, in the utopian sense of philosophical humanism.
Paper Monument was recently interview on the Bad at Sports podcast.