Guest Post by Dan Gunn
I only heard the slightest bit about artist Jan Tichy's project to be installed in the last Cabrini Green highrise. It is scheduled to be demolished in the coming months. As an admirer of his previous sculptural light installations I felt compelled to find out more information from him.  The following is our conversation as part 1 / 2 about the project. Part 2/2 will feature writings from the kids themselves.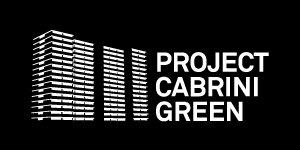 DG: Describe how the Cabrini Green Project came about. Did the city approach you?
JT: No, we approached the Chicago Housing Authority. They own the land and the building. It's a large project, and expanding all of the time. When I say we, first and foremost I'm working with my partner, Efrat Appel. She is a social worker and editor. We developed the idea and at a certain point went to look for connections in the neighborhood. We met Cabrini Connections, Marwen and After School Matters. Then there are numbers of SAIC students who work in student work groups to collaborate on the projects. It's important to me that the exchange is not "come help me on this project and I will give you credit," but is on the level of something more educational and important. And really none of this would've been possible without the support of Richard Gray Gallery who helped me approach the CHA and who made the project financially possible.
DG: Then I guess the proper question would be what made you want to work with Cabrini Green as a site?
JT: My work at times has a political or social aspect. There was a time when I was living in Israel with the political situation, with its racism, with Jews against Arabs or even Jews against Jews with a different color of skin. And in coming to Chicago, it's here as well.
I also think that the notion of working with housing projects came about through working with Crown Hall at the Illinois Institute of Technology.  It was a very different collaboration with my students from SAIC. We lit it up from inside. By working on the campus of IIT and exploring with the students not only the architecture but what was happening around we began to feel that the absence of the Robert Taylor Homes was very strong. It had only been a few years since they had been torn down. Because we were working on lighting the building we changed the class time to from 8 p.m. to 5 a.m.
DG: [laughing]
JT: Well … you know … the students liked it in the end. Taking students from IIT to the Red Line at 5 a.m. safely just wouldn't have been possible a few years ago. I haven't lived here before so it wasn't like I noticed. But at IIT we were interviewing students, faculty and neighbors so it was clear that it had had a huge impact on the local community.
Another impetus was a commission for a private collection in the former Montgomery Ward building that I worked on. While learning about the building I found out that it was designed by Minoru Yamasaki, who also built the World Trade Center, and who in 1954 designed the Pruitt-Igoe housing project in St. Louis.  They were torn down after just 16 years. Architecture critic and writer Charles Jencks later pointed to that moment as the end of Modern architecture. The first time that we were tearing down this Modern dream.
The Montgomery Ward building itself had to go through this makeover to become what it is today, from offices to condos. So the notion of demolition and destruction together with 9/11 and was all sitting right across the street practically from the row houses. So that brought me closer to Cabrini.
But I guess the possibility of relating to a historical moment was very clear. Cabrini is the last [high rise housing project] to go down and this is the last building to go down.
DG: How do you see your intervention acting to elucidate or animate that historical moment?
JT: It was very clear to me from the beginning that projection (which is the tool that I'm usually working with) projecting on, imposing an image, wouldn't work here. To project on a building is to come from the outside. And realizing the potential of the emptiness that needs to be filled; it needs to be filled from the inside.
Therefore we went to the neighborhood, to the kids. People who should have the opportunity to raise his or her voice about this issue, to get a different attention. Cabrini Green got a specific kind of attention. Everyone was writing about Cabrini but only when somebody was killed. Nobody was paying attention when the other things were happening. So this is a way to give to the next generation, to the kids who came from there, a way to express, to be heard, to be seen and to be empowered.
So we started to work with partners in the community like Cabrini Connections, a tutor-mentor program and with Marwen Foundation that is also in the neighborhood, but serving kids from around the city. Several of the kids from Cabrini Connections actually lived in the apartments in the last building. Other kids, from Marwen were also mostly from low income housing, but not only. For the kids who don't know Cabrini, the approach was obviously different, it was more learning about the history.
DG: What is the nature of the kids' contribution?
JT: I was thinking about how to help give voice to someone in a public space and also in my other work about the relationship between light and sound. If we can translate the message, or whatever the kids want to say, to light.
The workshops that we hold with the kids includes some information about public art, what it can do and about light and sound art as a means of gathering attention. Then we begin to talk about general issues about home and housing. At a certain point we introduce slam poetry, a form that is from Chicago and at a certain point the kids themselves start to write. When they are done with their poems they perform them. Their performances will then be translated into a modulated light display.
DG: So each individual kid's voice will light a room in the last building?
JT:  We record the audio of the performance and program it into the control chips for the LED's. We thought when we began that we might only be able to get 30-40 kids, but we've had such a great response that we've recorded nearly 100 kids. We're trying to get to 134, because their are 134 apartments in the building. I felt that during the workshops that there was something really important happening with the kids that were not only from public housing. We felt that we could extend this dialogue to include area kids that weren't as directly effected.
There is another layer to this educational aspect, in that I look to the example of Moholy-Nagy. He's close to me not just in working with light, but a lot in education. This is also something that came to me when I was working on Crown Hall. Both Moholy-Nagy and Mies van der Rohe came to Chicago at more or less the same time, from the same place for basically the same purpose, but they were completely different, not only as artists, but as educators and thinkers. Mies was like 'That is how you do things, cause that's how I do it.' Whereas Moholy-Nagy was much more collaborative, with faculty working with students on a project, trying to bring the students into the community from the very beginning. These aspects of his example are important. And that was also part of the idea at Crown Hall, was to do this very Moholy-Nagy workshop inside of a Mies structure. And there the idea that I brought was very simple. Just to light up the inside of the building, the rest was figured out in collaboration. I see myself as an artist / teacher, teacher / artist.
Here the idea is simple, just to light up the inside of the building with voices, but still as the project grows their is more and more opportunities for students and creative experience.  Sound students made the sound equipment, and make the recordings. Faculty and students from the Art and Technology Department are constructing the LED kits.
The demolition starts the day after the installation of the lights and will last between 4 to 6 weeks, so every day there will be less and less lights, as they are demolished with the building. The electronics will be salvaged from the wreckage during the recycling process of the debris. The thing is we don't really know what it will look like!  A mock-up won't help me.
DG: Is that at all scary?
JT: It is!  While I am working only with white light, I do expect that the effect will have color, reflecting off of the painted walls in the apartments, being more clearly visible because the windows have been removed prior to demolition.
JT: Someone was trying to make it nice, to make it a home.
DG: In the building is the audio also available?
JT:  No, it's just the blinking because you wouldn't be able to hear it from the street anyway.  The audio will be available online as a web component with an interactive digital model of the building. You'll be able to click each apartment and hear all 134 poems performed.  The poems will also be published.
There is also a gallery component at the Museum of Contemporary Art. Cabrini has always been close to the Gold Coast, close yet so far away. I mean it's a 9 minute walk from Cabrini to the MCA. But the gap between these two is huge. I thought it would be interesting to bring it live to the MCA. Another group of students from SAIC are working on making a live feed of the installation available 24/ 7 for the 4-6 weeks in the MCA.
DG: This is a colossal project!
JT: I was just thinking about that. Its obviously growing over my head and I'm really glad that it's happening in two weeks so it can't grow any more!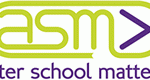 http://www.afterschoolmatters.org/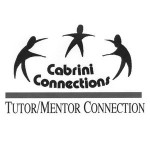 http://cabriniconnectionsartclub.blogspot.com/2011/01/students-bring-light-to-cabrini-green.html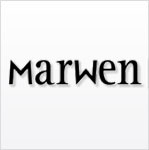 Dan Gunn is an artist, arts writer and educator based in Chicago.