The time has finally come: Don't Piss on Me and Tell Me It's Raining, aka Bad at Sports' exhibition at apexart in New York, opens tonight! Everyone is thrilled and excited and truly grateful to the wonderful folks at apex art for giving us this fantastic opportunity. So if you're in New York city tonight, be sure and swing by the opening from 6-8pm to meet Richard, Duncan, Tom, Amanda, Meg and other fabulous people who will be in attendance. Full details on the show were posted on the blog earlier this week. A few pics from the installation follow, and make sure to track the hilarious antics of the Bad at Sports crew today and tonight by following the hashtag #basapex on Twitter.
And for those of you not able to take a NY trip this time round, lucky for you (and me), all of the public talks will be recorded and broadcast on upcoming episodes of the podcast so you won't miss a word. Next week on the blog, Meg will have a big New York city wrap-up  with installation pics, reviews, notes and other fun stuff, and we'll post highlight pictures of the exhibition as they come in and/or if anyone remembers to send them to me. Congratulations everyone!!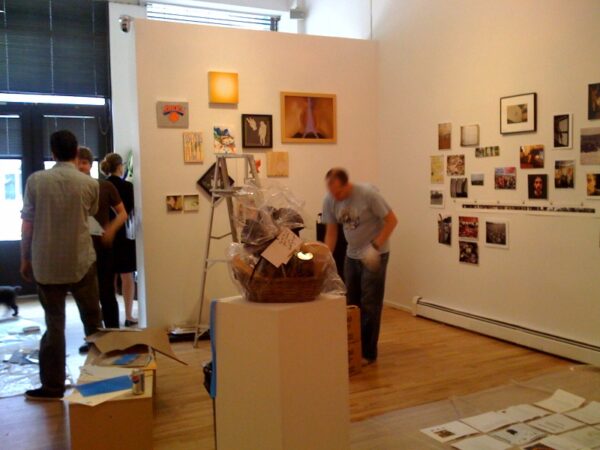 Claudine Isé has worked in the field of contemporary art as a writer and curator for the past decade, and currently serves as the Editor of the Art21 Blog. Claudine regularly writes for Artforum.com and Chicago magazine, and has also worked as an art critic for the Los Angeles Times. Before moving to Chicago in 2008, she worked at the Wexner Center in Columbus, OH as associate curator of exhibitions, and at the Hammer Museum in Los Angeles as assistant curator of contemporary art, where she curated a number of Hammer Projects. She has Ph.D. in Film, Literature and Culture from the University of Southern California.
Latest posts by Claudine Isé (see all)