1. Black Thorns in the White Cube at Western Exhibitions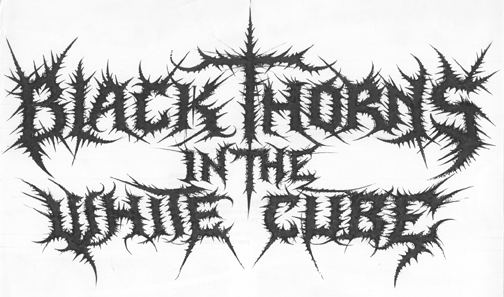 Curated by Amelia Ishmael, with work by Alexander Binder, Vincent Como, Terence Hannum, Karlynn Holland, Elodie Lesourd , Aaron Metté, Grant Willing, and Tereza Zelenkova.
Western Exhibitions is located at 119 N Peoria St. Reception is Friday from 5-8pm.
2. Lookin' Out My Back Door at Thomas Robertello Gallery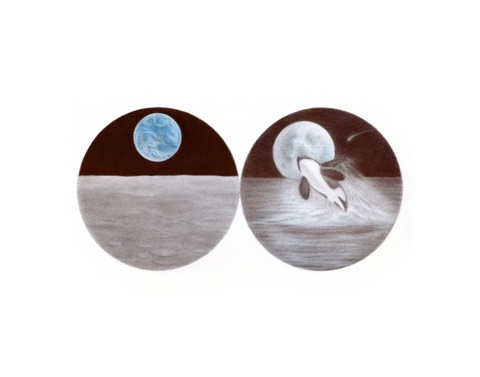 Work by Michael Nudelman.
Thomas Robertello Gallery is located at 27 N. Morgan St. Reception is Friday from 6-8pm.
3. Sirianni/Lane at NEW CAPITAL

Work by Michael Sirianni and Matthew Lane.
NEW CAPITAL is located at 3114 W. Carroll St. Reception is Friday from 7-10pm.
4. Riffs at The Renaissance Society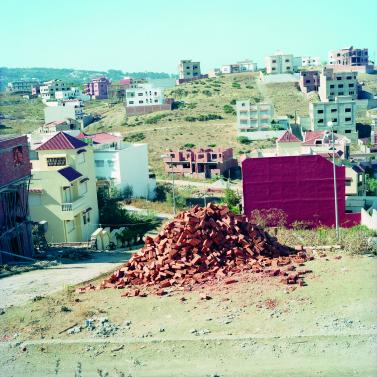 Work by Yto Barrada.
The Renaissance Society is located at 5811 S. Ellis Ave. Reception is Sunday from 4-7pm, with an artist talk from 5-6pm.
5. Light Show at Roots & Culture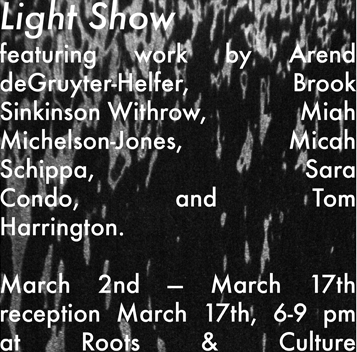 Work by Arend deGruyter-Helfer, Brook Sinkinson Withrow, Miah Michelson-Jones, Micah Schippa, Tom Harrington, and Sara Condo.
Roots & Culture is located at 1034 N Milwaukee Ave. Reception is Saturday from 6-9pm.
Latest posts by stephanieburke
(see all)