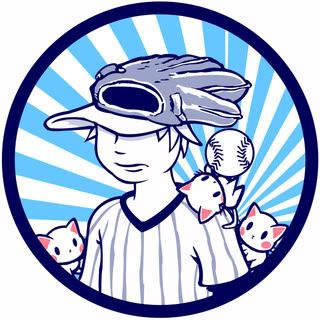 Our bi-weekly column, Center Field | Art in the Middle with Bad at Sports on Art21′s blog has its latest post with an interview with Polyester's Dirctor Bill Eiseman.  Check the teaser below and go read the entire article over on Art21′s site.
Like many people, my girlfriend and I set out on a road trip this summer. Our trip took us from Chicago to Portland, following most of the Lewis and Clark Trail. After officially starting in St Charles, MO, where Louis and Clark initially met for their historic journey, we headed west, hitting not only typical locations like Yellowstone, The Badlands, and Mount Rushmore, but also a few random towns along the way, like Mitchell, SD (home of the only Corn Palace in the world). I had not planned for our trip to include many museums or galleries, but while driving downtown in Omaha, NE, I spotted the word 'Polyester' painted in orange on a building's facade. We drove back around the block and to my surprise, it was a bookstore and gallery specializing in contemporary and vintage photographs.
Founded in 2006 by Bill Eiseman in downtown Los Angeles, Polyester has established itself as a unique voice within photography. In 2010, Eiseman moved shop to Omaha, where he has been able to expand his gallery to include screenings. In the spirit of the final days of summer, I asked Bill a few questions about my find in Omaha.
Meg Onli: What prompted a move from such a large scene (Los Angeles) to a place such as Omaha?
Bill Eiseman: It was a decision I spent six months deliberating. The downtown artwalk in Los Angeles brought anywhere from 500 to 1500 people into my gallery on the second Thursday of every month. The crowd at our last monthly artwalk here in downtown Omaha numbered roughly 50. From an economic standpoint, it probably wasn't the wisest of choices, at least in the short term. But as a gallerist, since I am now the only contemporary photography gallery in the region, suddenly I have the creative freedom to exhibit known, represented artists and works that were previously unavailable to me and in a space that is more than four times the size as its L.A. predecessor (for less rent). [It] also allows me to have both a main gallery and annex, a dedicated video room, present live performances and film screenings — pretty much everything I ever wanted to do but never had the space to make a reality. There is also a certain amount of notoriety that comes with being new and unique, which I must admit to enjoying. And I spend (at most) fifteen minutes per day in my car, which is something that Los Angelenos can only dream about.
Read the entire article on art21