Paper Castle on the Ocean, by Tokyo-based art student Wataru Itou.  It's not fireworks, but it makes me go 'ohhhhhhhhh! and it's all pretty and glowy and shit. Happy 4th!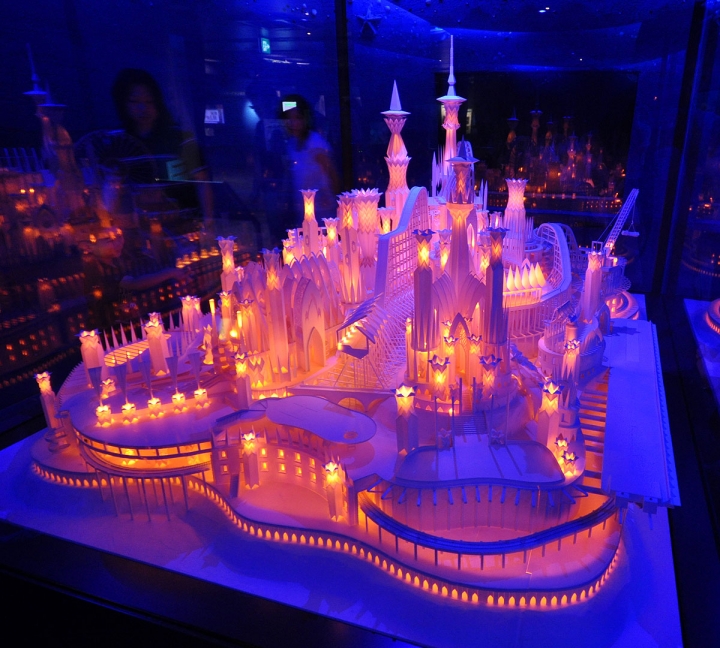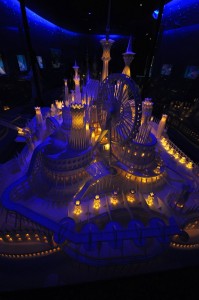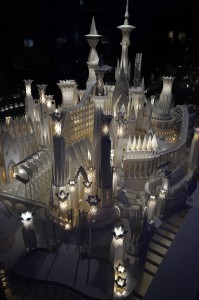 Via The Daily What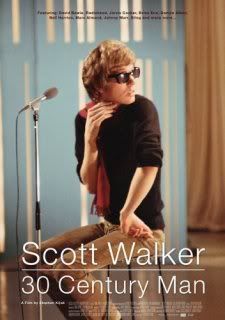 If you read the blog regularly enough you might have noticed that I almost only write about documentary films. Documentaries or epically long films (I enjoy sitting still in a dark room for long periods of time.) With that being said I am also not that much of a music buff. The majority of my music consists of Motown, Beach Boys, and 60s girl groups. So, when it came to watching Scott Walker 30 Century man, which is making its Chicago premier this July 4th weekend, I was a little lost. If you have never heard of Scott Walker, born Scott Engel, you are not alone. Walker, formerly of the 60s sensation The Walker Brothers, is considered by some to be one of the "greatest composers and poets of our time." The film, directed by Stephen Kijak, known for his documentary CINEMANIA which follows five New York City Film buffs, chronicles Scott Walkers early fame and self imposed exile from the music industry.
The film begins with the trio the Walker Bothers, none of which are related or named Walker, who for a brief moment were huge teen idols in Britain. Know for his good lucks and deep voice, Scott Walker became the face of the band and object of adulation from teenage girls. Scott retells the story of being in a car and having it tipped over by fans. He also adds that this is a time before cars had seat belts. Like many bands the Walker Brothers split and Scott beings creating experimental pop music. We hear from fans such as Jarvis Cocker, Radiohead, Goldfrapp, and executive producer of the film David Bowie about the influence Walker's sound has had on their lives. The second half of the film we take a look at the very long process, 10 years, that Walker endures to create a record.
At one point in the film someone compares Walker's music to a Francis Bacon painting. This could have not rung truer. His other-worldly baritone voice combined with his dark and densely layered arrangements feel like the perfect soundtrack to any of Bacon's paintings. We also watch as Walker directs his percussionist how to correctly punch meat. I might not have been won over into listening to any of Walker's music but I might try next time I am looking at Bacon's Figure with Meat at the Art Institute.
For more information on Scott Walker and this 30 Century Man please visit the films website.
Scott Walker | 30 Century Man Playing at the Gene Siskel Film Center.
164 North State Street
Chicago Il 60601
Saturday, July 4, 8:00 pm
Sunday, July 5, 8:00 pm
Thursday, July 9, 8:30 pm
On this weekly roundup we check out Robogeisha, a surprisingly versatile robot, half a Century of Nuclear Explosions, and Brooklyn is burning. Actually this sounds like a rather apocalyptic roundup for Independence Day.

Buckminster Fuller closes This Sunday July 5th at the MCA Chicago.

Scientists tour Creationism Museum: "And there was a feeling of unhappiness, too, about the extent to which mainstream scientists and evolutionists are demonized — that if you don't accept the Answers in Genesis vision of the history of Earth and life, you're contributing to the ills of society and of the church." via Boing Boing
Plural Blog has a video of Half a Century of Nuclear Explosions. 2053 atomic explosions have occurred. frightening and yet strangle hypnotic.
The Museum of Forgotten Art Supplies.
Glasstire breaks down the reasons why Jerry Saltz should have a blog.

Fan made Persepolis 2.0 documenting the post elections in Iran.
C-Monster linked to a pretty awesome aritcle on the new territory of Chelsea from a 1996 New York Magazine acticle titled,  "Chelsea! It's the New SoHo! Maybe.
Brooklyn is Burning…"the one-night event takes gender bending to whole new heights, featuring the work of emerging artists interested in expanding the boundaries of sex, sexuality, the body and whatever is left in between." via Cool Hunting
Art Fag City speaks with casting director, Nick Gilhool of Bavo's new art reality show.
Robogeisha, narrated by someone that sounds eerily like Mike Benedetto . Ill take the Tengu Milk with the fried shrimp. via Sean Bonner


Here's what I'd go to, if I were you…
1. Co-Prosperity Sphere
Bert Stabler is bending you brain this 4th of July with SALAD-CHURCH-EXERCISE: A show about self-improvement through self-denial. With work by over 20 local artists, a massive salad potluck, and taglines like, "While large-scale organs of control, such as schools, hospitals, and prisons, enforce the social contract through a restriction of choice and a remote delegation of authority, personal or cultural techniques for redirecting and mastering libido, the inner primordial chaos we carry within, can be found in the options represented by salad, church, and exercise." How could you go wrong. You can take the Orange Line to Ashland, Saturday from 2-6pm.
For the day after Independency Day, lets raise our torn jean jacket clad arms an Question Authority! Mmm…high school. But seriously, Kaylee Rae Wyant and Jerome Acks are doing something cool over at Julius Caesar called Hear Here. Framed as work "examining the many ideals and complexities encompassing freedom, democracy and revolution" it should be interesting to contemplate after a flag choked day of "patriotism".
3. BEN RUSSELL
How many ways can you put your own name on a show? Well, if you are Ben Russell, as many as humanly possibly. How is "Ben Russell, presented by Ben Russell, at Ben Russell" for ya? Weird thing is, it ain't a solo show. Ben Russell is a new space in Pilsen, go there and check out work by Marco Kane Braunschweiler, Martine Syms, Paul Chan, Miguel Cortez, Roxane Hopper, Julie Rudder, and Kelly Kaczynsk are doing their performance piece at 9pm the opening night. Drop by for the Sunday opening from 6-10pm.
4. MCA
As a celebration of the closing of the Bucky Fuller exibition, the MCA is hosting Jen & Ira & You at the MCA Meet Buckminster Fuller Meeting the Hippies in Golden Gate Park, a performance piece by Jennifer Karmin & Ira S. Murfin. Ever wondered why hippies loved this son of the atomic age? Well, here's your chance to find out. The performance is free with the cost of admission, so if you get into the MCA free, you're good to go.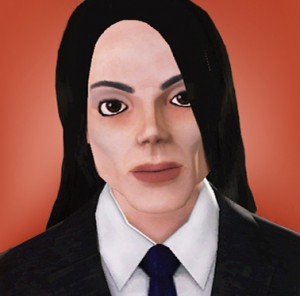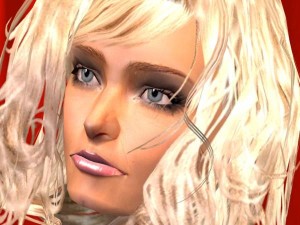 Did you ever play Wil Wright's computer game The Sims? In the earliest versions, the little folks (who speak a language called "Simmish") would say something that sounded like "me tyuhd!" and clutch at their heads whenever they needed you to send them to bed. That's how I feel right now: tyuhd. So here's a mini roundup of what's caught my eye lately. Nighty night.
*VVork has posted some of the most interesting Michael Jackson-referencing art I've seen over the past week, and not just by the usual suspects (i.e. Koons).
*Designer/artist Anna Schwamborn makes objects from, um, bits of her deceased relatives. It's actually quite beautiful.
*Social media artist @platea blogs at Art 21.
*Ex-MOCA curator Brooke Hodge on Millenium Park: "Chicago, known for its civic pride, has a lot to be proud of this year."
*The name isn't the only thing that's changing: Sears Tower going green (The Post Family).
*Artist Morgan Ritchie makes drawings based on Stephen Fry's Tweets (via newslite).
*Is this for realz? Australia bans Second Life (via Wonderland).
*Forget storytelling; try storytweeting (via Wired UK).
*House of Representatives approves additional funding for NEA and NEH.
*MOCA: Back from the dead.