The Visualist is officially a not-for-profit arts organization! To celebrate our new status as an official 501c3 tax designatee, we are having a bake sale that will feature treats made by some of your favorite local galleries and artist-run projects. Buy your tickets here!
1. Body Keeps the Score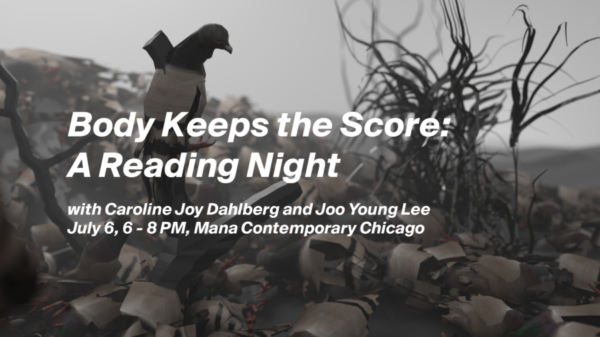 July 6th, 2019 6-8PM
Work by: Joy Dahlberg and Joo Young Lee (moderated by Nicky Ni)
Mana Contemporary Chicago: 2233 S Throop St, Ste 420, Chicago, IL 60608
2. Lizzie Borden: Born in Flames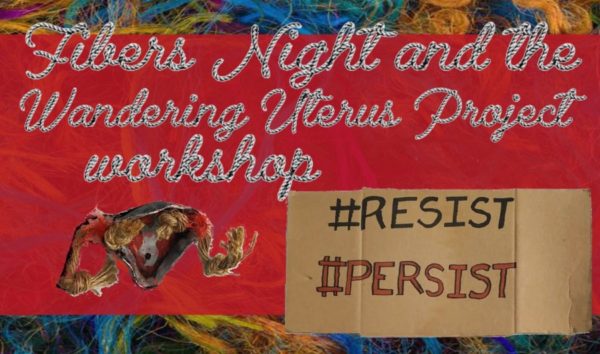 July 5th, 2019 8-11PM
Work by: Lizzie Borden
PO Box Collective: 6900 N Glenwood Ave, Chicago, IL 60626
3. Hyun Jung Jun: Teyo's Lightshield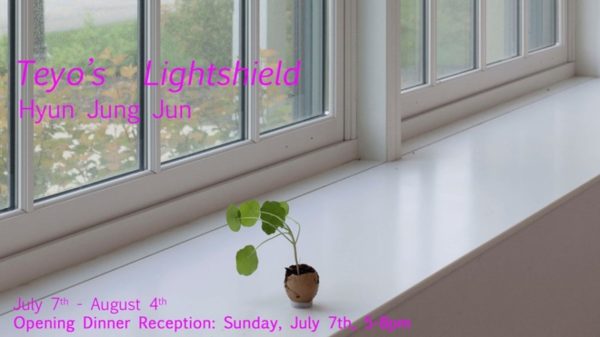 July 7th, 2019 5-8PM
Work by: Hyun Jung Jun
Fresh Bread: address available upon request
4. The Cube in Chicago (Intervention #1) Here: Anonymous Recording Studio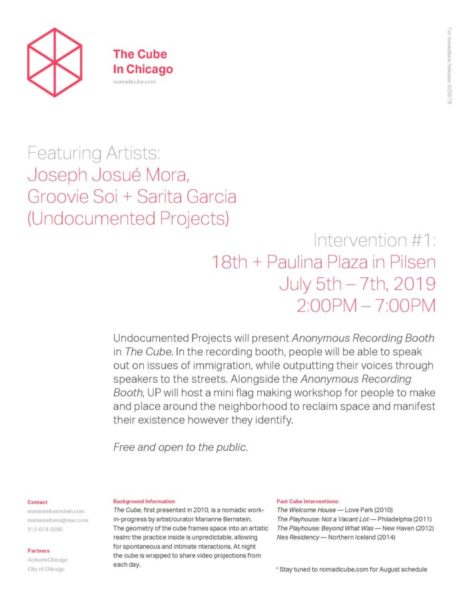 July 5-7, 2019 2-7PM (weather depending)
Work by: Joseph Josué Mora, Groovie Soi, Sarita Garcia
18th and Paulina Plaza: W 18th St and S Paulina Street, Chicago, IL 60608
5. FMSBWTÖZÄU PGGIV-..?MÜ (FOR STEPHEN FOSTER)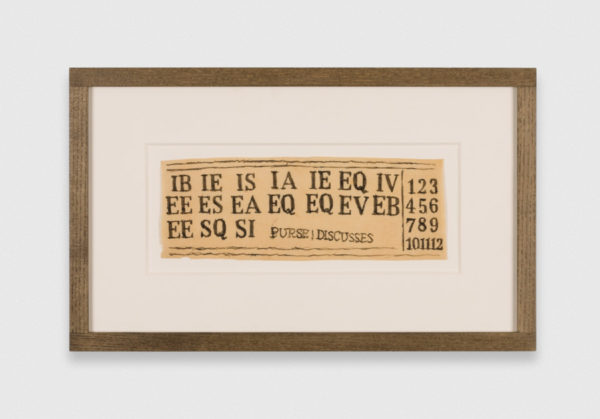 July 6th, 2019 4-6PM
Work by: Ei Arakawa/Nikolas Gambaroff, Adelhyd van Bender, James Castle, Tony Lewis, Dan Peterman, LeRoy Stevens, Lisa Williamson
Shane Campbell Gallery: 2021 S Wabash Ave, Chicago, IL
Hey Chicago, submit your events to The Visualist here:  http://www.thevisualist.org.
Latest posts by Visualist Chicago
(see all)