download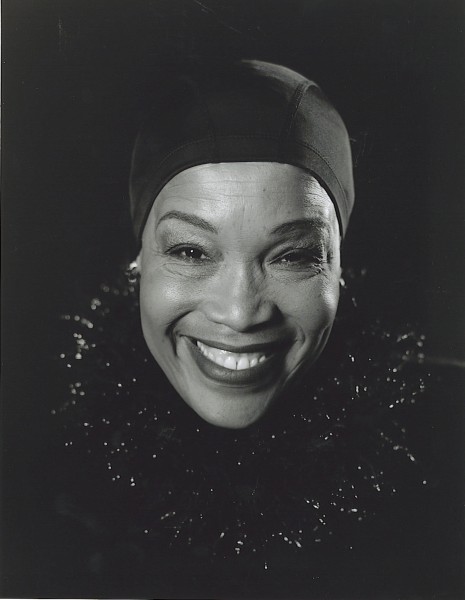 This week: Patricia realized who she wanted to be when she grows up when she sat down with the majestic Rhodessa Jones. They talk about the creation of The Medea Project: Theater for Incarcerated Women, and we learn that the California Arts Council once funded aerobics classes for female inmates. The Medea Project seeks to use the transformative potential of art to stem the recidivism rate for women prisoners. It is dedicated to the power that storytelling—of speaking in the first person—possesses to replace shame with resilience and to bring compassion into extreme circumstances. No allusions to OITNB are made, but Vee wouldn't stand a chance against Rhodessa.
Performer, teacher, director, Rhodessa Jones is Co-Artistic Director of San Francisco's performance company Cultural Odyssey. Jones directsThe Medea Project: Theater for Incarcerated Women, an award-winning performance workshop committed to incarcerated women's personal and social transformation, now in it's 25th year. As recipient of the U.S. Artist Fellowship, Jones expanded her work in jails and educational institutions internationally. She conducts Medea Projects in South African prisons, working with incarcerated women and training local artists and correctional personnel to embed the Medea process inside these institutions. In 2012, she was named Arts Envoy by the U.S. Embassy in South Africa. Recent U.S. residencies include Brown University and Scripps College Humanities Institute. She also was the Spring 2014 Interdisciplinary Artist in Residence at the University of Wisconsin. Mayor Ed Lee and the San Francisco Art Commission presented the 2013 Mayor's Art Award to Jones, for her "lifetime of artistic achievement and enduring commitment to the role of the arts in civic life." In addition, she is the recipient of an Honorary Doctorate from the California College of the Arts, SF Bay Guardian's Lifetime Achievement Award, SF Foundation's Community Leadership Award, Non-Profit Arts Excellence Award by the SF Business Arts Council, and an Otto Rene Castillo Award for Political Theater.
Christopher Hudgens is the Operations Manager for BaS and works in various other capacities for other organizations in the Chicago Art & Culture scene. Most recently as Business Operations Manager for the Bridge Art Fair and currently an advocate for all things art & technology.
Latest posts by Christopher (see all)