download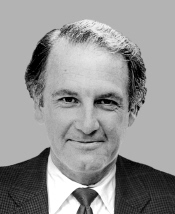 This week: Our faithful correspondent Patricia Maloney sat down with former US Congressman Pat Williams and his son Griff Willams at Gallery 16 in San Francisco earlier this month to discuss the turbulence of the Culture Wars during the late '80s and early '90s. Patricia finally learned how legislating works in a conversation that ran the gamut from explaining Piss Christ to conservative parents and why Poker Jim Butte is the best place to catch some Shakespeare to how the NEA is vital to cultural production in rural communities and why now might be the moment to demand the return of federal grants for individual artists.
Rep. Pat Williams, who served Montana as its U.S. Congressman for nine terms, from 1979-1997, was Chairman of the House Committee that oversaw fiscal authorization for the NEA. He was one of the most vocal champions for Federal Arts Funding and has been credited for saving the NEA at a time when it was threatened with extermination by the religious Right. When the National Endowment for the Arts came under attack for subsidizing what some legislators considered sexually explicit art, Williams led the fight to save the agency. "As long as the federal government can support the arts without interfering with their content, government can indeed play a meaningful part in trying to encourage the arts," Williams told The New York Times. "The genius of the NEA has been that the peer- review panels, made up of local folks, chose art and artists by using criteria based upon quality and excellence, never touching subject matter."
"He was a tireless and fearless supporter of the arts," reports John Frohnmayer, who served as chairman of the National Endowment for the Arts during that tumultuous era. "He risked his political career in doing so." Frohnmayer recalls that Williams "called out the congressional critics of the Endowment for their duplicity and moral posturing."
Christopher Hudgens is the Operations Manager for BaS and works in various other capacities for other organizations in the Chicago Art & Culture scene. Most recently as Business Operations Manager for the Bridge Art Fair and currently an advocate for all things art & technology.
Latest posts by Christopher (see all)