download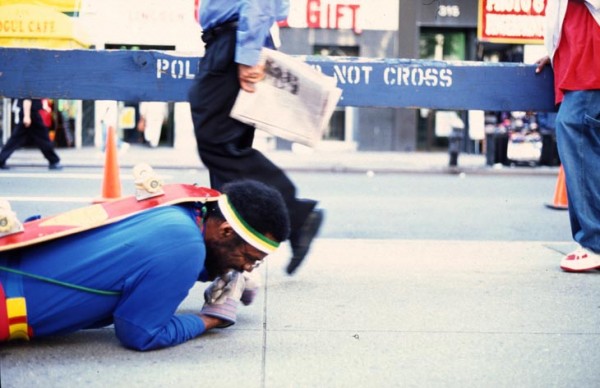 This week: Live from the Arts Club of Chicago (with great thanks to Janine Mileaf and Allie Foradas!!) Duncan and Richard talk to William Pope.L, about the forthcoming performance "Pull", his show at the Renaissance Society "Forlesen" http://www.renaissancesociety.org/site/Exhibitions/Intro.William-PopeL-Forlesen.634.html, and more!
William Pope.L (born 1955 in Newark, New Jersey) is an American visual artist best known for his work in performance art, and interventionist public art. However, he has also produced art in painting, photography and theater. He was included in the 2002 Whitney Biennial and is a Guggenheim Fellow.
Learn more and donate to support stipends for PULL! participants:Â http://www.usaprojects.org/project/pull_a_participatory_performance_art_project_for_a_small_city
Follow the project on Facebook Twitter @WilliamPopeL  #pullcleveland & Instagram @WilliamPopeL1
Other ways to help would be to Like Pope.L's Facebook page here:https://www.facebook.com/pages/William-PopeL/531921730192043?fref=ts
and it would be HUGELY awesome if you could invite as many people as you are able (and encourage them do the same) to the event page:Â https://www.facebook.com/events/315591868543467/?fref=ts
Also! Join Pope.L for a post PULL! conversation at High Concept Laboratories on June 30:Â http://highconceptlaboratories.org/william-pope-l-before-and-after-pull/
Christopher Hudgens is the Operations Manager for BaS and works in various other capacities for other organizations in the Chicago Art & Culture scene. Most recently as Business Operations Manager for the Bridge Art Fair and currently an advocate for all things art & technology.
Latest posts by Christopher (see all)