download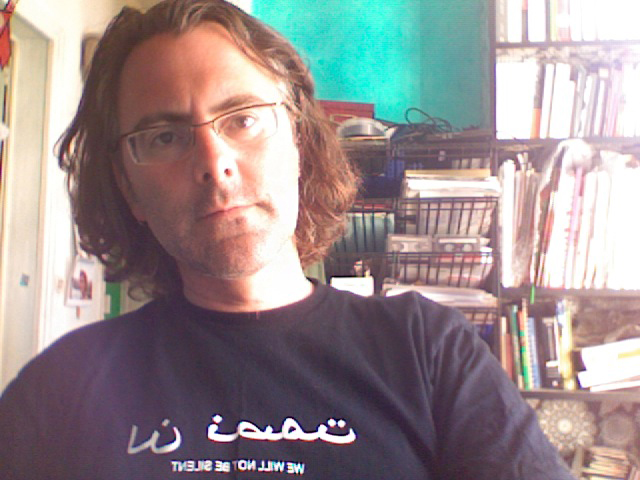 This week: SoPra fest continues, the usual cast of characters talks to Stephen Wright about what is and isn't art.
Stephen Wright is an art writer, independent researcher and curator and professor of art history and theory at the École européenne supérieure de l'image (Angouleme / Poitiers). Former research fellow in the "Art and Globalisation" programme at the Institut national d'histoire de l'art (Paris) and programme director at the Collège international de Philosophie (Paris), he is a founding user of the Usual College of the Academy of Decreative Arts. He has organised conferences at Tate Modern (London), Columbia University (New York), Palais de Tokyo (Paris), INHA (Paris), Musée d'art contemporain (Montreal), Aksanat (Istanbul), Videobrasil (Sao Paulo)… Member of the International Art Critics Association, former European Editor of the Montreal-based contemporary art journal Parachute (1997-2005), and editorial board member of the London-based journal Third Text, he has written widely on emergent art and art-related practice as forms of knowledge production in a context of globalisation.
As a curator, he has produced a series of exhibitions and publications dealing with art practices with low coefficients of artistic visibility, including The Future of the Reciprocal Readymade (New York, 2004), Dataesthetics (Zagreb, 2007), Rumour as Media (Istanbul, 2006), Palestinian Products (Cairo, 2005), Recomposing Desire (Beirut, 2008) and Diggers All! (Montreal, forthcoming 2010).
Laureat t of the European Art Essay competition (2008), he is currently working on the book-length essay Arbitrating Attention, and is putting together a collection of essays, Specific Visibility. A selection of his writings are available on the blog n.e.w.s. to which he is an active contributor,http://northeastwestsouth.net/node/56
Christopher Hudgens is the Operations Manager for BaS and works in various other capacities for other organizations in the Chicago Art & Culture scene. Most recently as Business Operations Manager for the Bridge Art Fair and currently an advocate for all things art & technology.
Latest posts by Christopher (see all)