download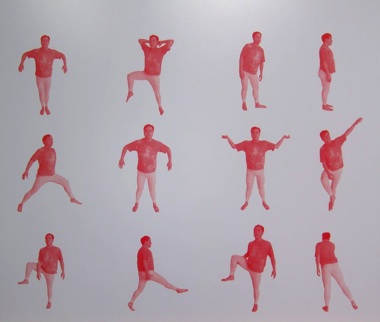 This week: Patricia Maloney sits down with queer feminist artist and writer Emily Roysdon, as well as Phyllis Wattis MATRIX Curator Elizabeth Thomas. The conversation took place on December 10, 2010, as Roysdon was in the final stages of preparing for her exhibition at the University of California, Berkeley Art Museum's Emily Roysdon: If I Don't Move Can You Hear Me?/MATRIX 235, on view through March 6, 2011. Topics range from nostalgic delusions in Berkeley to hallucinations of the apocalypse on New York's West Side. Along they way, they cover regulation, claiming space, collaboration, ecstatic resistance, and opening up language to find meaning. http://www.bampfa.berkeley.edu/exhibition/235
This interview is part of the ongoing collaboration between Bad At Sports and Art Practical.
Emily Roysdon is an artist and writer living and working in New York and Stockholm. She completed the Whitney Museum Independent Study Program in 2001 and an MFA at UCLA in 2006. She employs wide-ranging methods in developing her projects, including performance, photography, installation, text, and video, among others. Roysdon's concept of "ecstatic resistance," which reflects on the impossible and imaginary in politics, was featured in simultaneous exhibitions of Grand Arts in Kansas City, and X Initiative in New York. Recenlty, her work has been included in the 2010 Whitney Biennial, Greater NY at PS1, Manifesta 8, and the Bucharest Biennial 4.  Roysdon is editor and co-founder of the queer feminist journal and artist collective, LTTR.
Christopher Hudgens is the Operations Manager for BaS and works in various other capacities for other organizations in the Chicago Art & Culture scene. Most recently as Business Operations Manager for the Bridge Art Fair and currently an advocate for all things art & technology.
Latest posts by Christopher (see all)