Seen enroute to 65 Grand this weekend.  This is one of the many great things about summer in Chicago. You can see these kinds of ad-hoc gardens everywhere, if you look for them.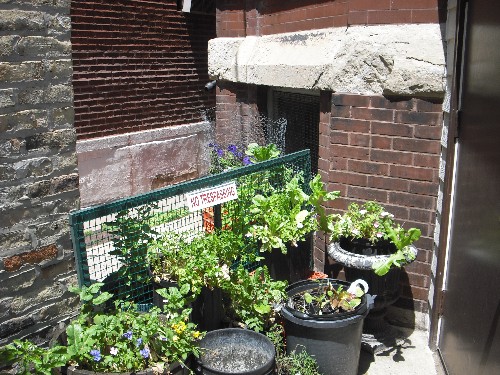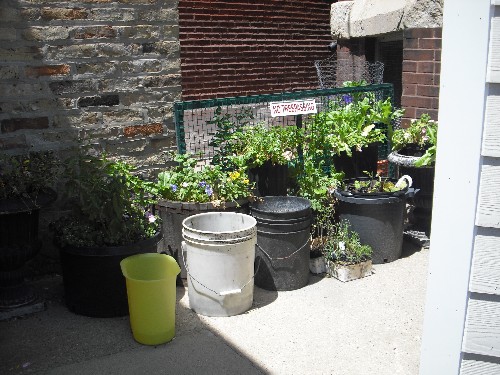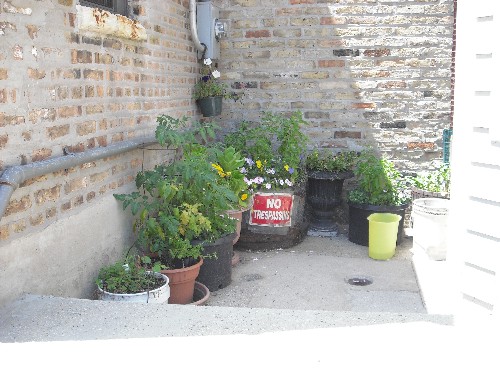 Coincidentally, this weekend I also came across a book of photographs by Brad Temkin titled Private Places: Photographs of Chicago Gardens. It's filled with images of modest urban backyards that look utterly familiar, unlike the glossy designer garden porn found in your typical home and garden magazines (though I love that too).  Private Places is a fairly expensive coffee table book that only people who can afford more than a pocket garden can buy, but thankfully Temkin has an extensive web site containing a number of large-scale examples from the book, along with documentation of numerous other photographic works. Temkin's "Private Places" series is not new (most of the shots were taken in the period 2000-2004), but it's new to me, and worth another look by those already familiar with it as we career past the midway point of Chicago's precious summertime season. I can already feel it slipping away.
(Click on these thumbnail images to be taken directly to Temkin's website and to fully zoom-inable pictures of the gardens below). UPDATE: Wow, I am out of it. Turns out that Temkin is showing his photographs in Chicago right now, in an exhibition titled Chicago Gardens: Past and Present at the Chicago Tourism Center, 72 E. Randolph Street (through August 18th). Find more info on the show here, and apologies for not being on this in the first place.
Latest posts by Claudine Isé
(see all)