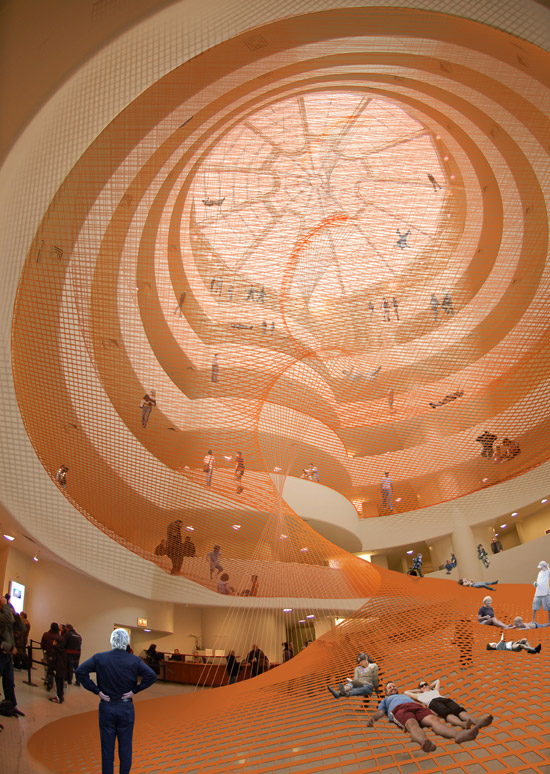 It's part installation art, part sculpture & part performance art JDS architects: experiencing the void is a proposal for the interior core of the Solomon R. Guggenheim Museum, New York where a heavy duty orange mesh net is installed like a archimedean screw so people can walk, run, lay and marvel at the space floating 6 stories up in the air.
The installation & sculpture art is obvious, the performance part comes into play when the lawyers standing at the base of the work all fall over dead like dominoes from the mind shattering liability at stake.
So needless to say the odds of this ever happening are much the same as Bad at Sports taking over the reins of MOCA. Which sadly like Leno we are more then willing to do if Mr. Deitch doesn't quite work out.
Latest posts by Christopher Hudgens
(see all)