download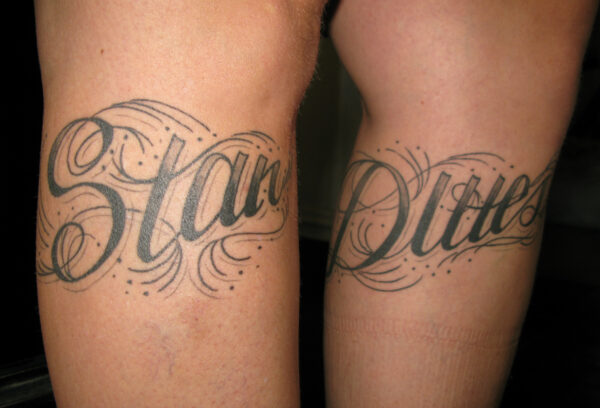 This week: Amanda and Patricia have a …. spirited….discussion with two of BAS's favorite artists (and the greatest oversight in our interview history until now) Stan Shellabarger and Dutes Miller. Go see their show, it's awesome!
Next, Brian and Duncan talk to Courtney Fink of Art Publishing Now while at Southern Exposure.
Did we really get the "bums rush" from politely denied by the Propellor fund, oh yes we did! Who received support? No word yet but watch the projects area of their site. prop grant winners coming soon
Lifted relevant info:
Art Publishing Now is a two-day event dedicated to the investigation and showcasing of art publishing practices in the Bay Area. It includes a day of presentations and critical discussions, an after-party, an art publishers fair, library and archive.
Western Exhibitions is pleased to present an exhibition by husband-and-husband artist team Miller & Shellabarger. The show opens on Friday, October 15 with a reception, from 5 to 8pm, which is free and open to the public.
This second showing at Western Exhibitions of Miller & Shellabarger's collaborative pursuits will focus on works from several inter-related projects including Volume 6 of their large-scale silhouette artist books, documents from a recent performance involving funeral pyres and intimate, discrete objects that utilize embroidery and carved shells.
The silhouette is a key component in several of these new works. Miller & Shellabarger first employed silhouettes in large-scale artist books that contained their individual profiles, each one cut by the other. We will show the most recent book in this series as well as other silhouette-based works that use the silhouette as a starting point, including conjoined beard silhouette collages traced by friends and two embossed lead pieces that feature similar imagery. We will also show larger-than-life, phantasmagorical images, created during their  "Summer Studio" artist residency at the School of the Art Institute of Chicago's Sullivan Galleries in 2010 which take advantage of the distortions of the silhouetted figure in light and shadow. Life-size body tracings of each other are realized in large drawings on paper made with gunpowder, and in a small book of photographs of body tracings made with seeds.
Additional work will include a twin set of pillowcases, each monogrammed with their initials using hair from their beards as thread, a delicate cameo depicting the two with their beards intertwined carved out of sardonic shell by an Italian master carver, and photographs from a recent performance "Untitled (Pyre)" where they found two naturally fallen trees in the forest, chopped them, and stacked the fireplace-sized pieces into roughly human-size forms, and burned these pyres at dusk.
Miller & Shellabarger are a 2009 recipient of the Peter S. Reed Foundation Grant, 2008 recipient of an Artadia Award, and a 2007 recipient of a Louis Comfort Tiffany Foundation award. Their work is in the collections of the Nerman Museum of Contemporary Art and the National Gallery of Canada in Ontario. In 2010 they showed a major selection of work at the Institute of Contemporary Art, Portland, Maine, participated in the Time-Based Arts (TBA) festival in Portland, Oregon and will have a solo exhibition in 2011 at the Illinois State University Galleries in Normal, Illinois. Their work has been written about in Artforum.com, Art & Auction, Frieze, Artnet, The Art Newspaper, Flash Art, TimeOut Chicago, and the Chicago Sun-Times. Dutes Miller and Stan Shellabarger also maintain separate artistic practices. They live and work in Chicago
Latest posts by Christopher Hudgens
(see all)