Guest post by A.Martinez
Kate Ruggeri is a Chicago-based artist, DJ, and curator who has shown at Roots & Culture (Chicago), Green Gallery East (Milwaukee), Western Exhibitions (Chicago), and Important Projects (Oakland). She is one of those people who exudes a humble cool, yet is enthusiastic about all she's committed to, and excited about life and the people and things in it. After a handful of years of staying in touch from afar, I wanted to connect more closely to ask Kate some questions about her life and her work before she moves to New Haven in July to pursue her MFA at Yale.
A.Martinez: Were art and making art important to you from a young age?
Kate Ruggeri: Oh, yeah. Totally. My parents were always really encouraging. In elementary school I started taking drawing classes outside of school. I won a few poster contests. I used to do this thing every year called The Olympics of The Visual Arts, which is a New York State program. Pretty much you assemble a team, work on a year long project, and then compete against other teams. When I got a little older I got really into dark room photography. You know, carrying a camera around all the time and developing film in your bathroom. My mom and I took figure drawing classes together. A lot of colleges have art classes for kids during the summer, so I was always doing that too.
Martinez: How long have you kept a journal? And what does this practice of journaling do for you and your art practice?
Ruggeri: Since elementary school. I think my first one has a little lock on it. I never really stopped. It's actually super important, to clear your head, to drain it. I try to write every day. I feel very scattered if I don't. For art making, it's good for me to work through ideas and to understand impulses I have. Often I make something and I'm not sure why I made that decision or was drawn to that form. Writing brings everything to the surface. It brings clarity. Studio work is one way of thinking and writing is how I detangle everything. Not just artwise, but life wise. It's all the same, of course.
Martinez: How long have you had your own studio space? What does it look like?
Ruggeri: After school I had a tiny studio in a building across from Moonshine on Division. It's been torn down since. I've been in the spot I'm at now for a little over a year. It's a co-op at Damen and Fulton. I moved in there after my old spot on Elston burned down. We have an entire floor that is divided amongst us. My studio's a mess. I see other people's studios sometimes, and they have a turntable and little plants and it's very cozy. My place is like a construction zone. I like that better. It lets me focus on the work.
Martinez: What is a typical day in the studio like for you?
Ruggeri: Nights are better. I like working when no one is around. You can play music loud. I believe in a witching hour. It really depends, though. I usually am working on one sculpture and 4-5 paintings at the same time. If I just finished something big or just installed a show, I draw and watch movies at home. I don't really have a routine. Ben Medansky once described his ceramic studio as being around a million crying babies. That's how I feel in there. I work a lot in series, so I just treat 6 pieces at the same time, and then have some experiments going. Right now I have some exercise balls I've been sort of doodling on. Then I'll carve on these wood paintings until my hand hurts. Then I'll cut some wood shapes out to paint. Or dump plaster on something. It's a mix of working on very planned pieces and experiments. Everything always changes though.
Martinez: How do you begin a painting?
Ruggeri: Putting something down, anything! I break it in. I try not to think about it too much and just get the ball rolling. Usually it's a good color.
Martinez: You work in both 2D and 3D- how does a piece become one or the other?
Ruggeri: When I was in school I used to trip myself up with that question. I can say now that they're all paintings. I'm a painter that has sculptural impulses. I try to feed both ways of making. I try to be democratic about it. The larger sculptures can be exhausting to make, so there is often a down period of just painting and drawing before starting one again. Material, color, and mark making can drive a piece to be 3D or 2D. Finding a good object. Seeing a particularly inspiring show of painting or sculpture.
Martinez: What artists inspire you?
Ruggeri: Philip Guston, Mike Kelley, Matisse, Picasso, Claes Oldenberg, Cy Twombly, Franz West, Rauschenberg, Joan Miro, Giacometti, Sterling Ruby, William J. O'Brien, Jonathan Meese,  Mary Heilmann, Huma Bhabha, Gerhard Richter, Howard Fonda
Martinez: You have a pretty extensive record collection and DJ monthly at Danny's. Do you feel there's a connection between your music endeavors and your art-making?
Ruggeri: Yes. It feels very connected.
Martinez: What musicians inspire you?
Ruggeri: Parliament/Funkadelic, Dead Moon, Congos, Minutemen, Bad Brains, Robert Wyatt, Brian Eno, Miles Davis, Captain Beefheart, Sparks, Beach Boys, Lee Scratch Perry, Roxy Music, De La Soul, Neil Young, Patrick Cowley, Big Star
Martinez: What do you typically listen to while in the studio working?
Ruggeri: It's different every time, chosen for the day and mood. But Nas "Illmatic" gets played a lot. J.Dilla, Shuggie Otis, Pastor T.L. Barrett, Skip Spence, Velvet Underground. Mixes from friends. Jorge Ben, Milton Nascimento, Witch, Amanaz are all good…
Martinez: Do you do collaborations with other artists?
Ruggeri: Sure, I've done it a few times. Right now I'm working on a collaboration with Alex Valentine. He gave me these plates to draw on, and then we'll print them together on newsprint, and then use them to paper mache a sculpture. It's great because Alex is primarily a printmaker and I know barely anything about the process. I love the idea of making a sculpture made out of drawing. A perfect hybrid.
Martinez: In 2012, you co-curated a show, "Quarterly Site 11: Line-of-Site",  at Western Exhibitions. How did you land this opportunity? What was the experience like for you? And do you think you'll curate more shows in the future?
Ruggeri: Jamilee Polson Lacy asked me to do it. She's been doing these curatorial series for a while now, asking artists to curate a show at a different gallery. It was great. I got to work with Alicia Chester and Karolina Gnatowski. It's fun to be on the other side of things, and it gave me an opportunity to create a show entirely different from my practice. I really wanted to see a show of top notch performance work. Curating is a lot of work, but I would love to do it again. I think the trick is when you start to think, "Why isn't ___ kind of work being shown? Why hasn't someone curated a show about ____?" is when you should get on curating a show. I'm starting to feel that, but I would need the right time and space.
Martinez: You and I actually met while undergrads at the School of the Art Institute of Chicago. What is something that has stuck with you from your education and experience there about being a painter, artist, or person?
Ruggeri: Something that always stuck with me is remembering how I felt there: supported, invigorated, and that changing the world was definitely possible. It's good to protect that enthusiasm, even when you're working 9 to 5 and feel too tired to go to the studio.
Martinez: How has your experience at Ox-Bow School of Art as student and then again as a fellow affect your art? How long were you there total?
Ruggeri: Ox-Bow. Oh, man. I first went in 2007 as a student, and pretty much tried to take as many classes there as I could. If you got work study, you just had to pay for the credits, which I needed anyway. I went three consecutive Summers and one Winter. The Summer of 2010 was great, I took a class with Jose Lerma called "Expanded Painting, Expanded Sculpture." Not hard to see it was a big influence on me. I was really lucky to receive a Joan Mitchell Fellowship this past Fall and I was an artist-in-residence for 5 weeks. As a student, classes meet everyday. I also had to wake up every morning to clean toilets for work study. This time, as a resident, it was like being at a beautiful retreat. There were only other residents, I had my own studio, and I got to structure my own day. It was incredible.
Martinez: Congratulations on your acceptance to the MFA Painting program at Yale!  What are you most excited about in starting this program in the fall?
Ruggeri: Thanks! I'm most excited about a fresh start. And making better art.
Martinez: What do you think are some interesting things happening around the city of Chicago art-wise?
Ruggeri: Ryan Travis Christian has a show up at Western Exhibitions that I need to get over to. William J. O'Brien at the MCA. Isa Genzken at the MCA. Alexander Valentine has a show at 3433 coming up.
Martinez: What are you currently working on?
Ruggeri: I'm finishing up a re-make of a sculpture I lost in the fire. It's a harp. I just wrapped up these brooches I made for the Three Walls Gala coming up in June. Starting some new paintings. I keep thinking I need to stop because I'm moving, but I have some projects I want to do before I leave. I have an ongoing series of fake album covers, and I have a photo shoot coming up for the next installment.
Martinez: Your recent show, "Tropical Depression" at LVL3 just closed May 4th. Do you have any other openings coming up?
Ruggeri: No, thankfully! I'm moving to New Haven end of July. I'm trying to tie up loose ends.
Martinez: Is there a piece of advice, art related or not that you think of often?
Ruggeri: Say yes to all opportunities offered to you. Avoid excessive thinking about the past and future.

To find out more about Kate, her artwork and her upcoming shows go to http://kate-ruggeri.com/ 
All photos courtesy of the artist.
A.Martinez is a freelance art and music organizer living in Chicago, IL. She is currently working on a performing arts summer festival called The Living Loop, and will release her first book of poetry this summer.
Related articles across the web
---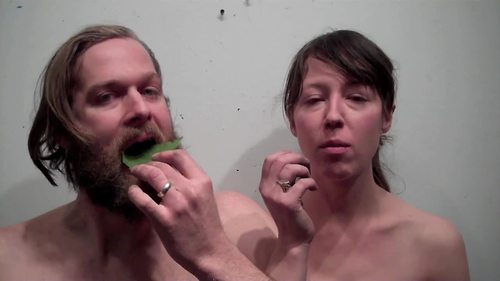 Work by Chris Bradley, Sarah & Joseph Belknap, Max Henry Boudman, Veronica Bruce, Holly Cahill, C. C. Ann Chen, Laura Davis, Jovencio de la Paz, Alexandria Eregbu, Karolina Gnatowski, Jacob C. Hammes, Michelle Ann Harris, Cameron Harvey, Jeremiah Hulsebos-Spofford, Victoria Martinez, Bobbi Meier, Andrew Nordyke, Dan Paz and Michael Alan Kloss.
The Franklin is located at 3522 W. Franklin Blvd. Reception Saturday, 6-9pm.
2. TYPEFORCE 5 at Co-Prosperity Sphere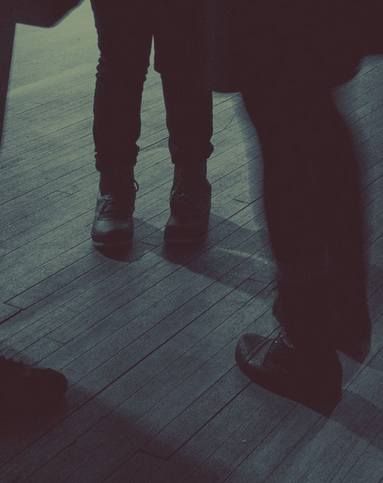 Work by Ade Hogue, Alex Fuller, Andy Detskas, Anne Benjamin, Brad VEtter, Brian Pelsoh, Brian Steckel, Chris Fritton, Craig Malmrose, Dan Elliott, Derek Crowe, Drew Tyndell, Edwin Jager, Franklyn, Gautam Rao, Jack Muldowney, Jen Farrell, Jeremy DeBor, Jim Moran, Jinhwan Kim, John Pobojewski, Kim Knoll, Kyle Letendre, Lisa Beth Robinson, Magdelena Wistuba, Mary Bruno, Matt Wizinsky, Megan Deal, Megan Pryce, Mike McQuade, Richard Zeid, Rick Valicenti, Shawna X, Stephanie Carpenter, Timothy Alamillo, Todd King, Veronica Corzo-Duchardt, Whit Nelson and William Boor.
Co-Prosperity Sphere is located at 3219 S. Morgan St. Reception Friday, 6:30-11pm.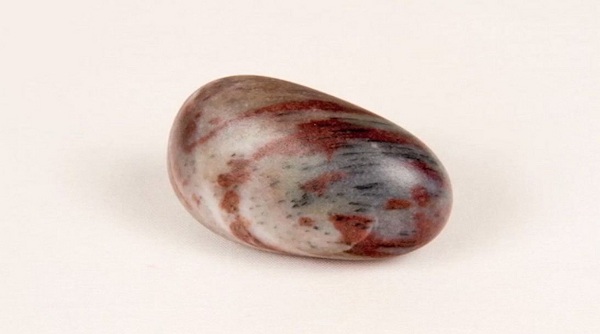 Work by Mia Capodilupo, Tulika Ladsariya, Matt Martin, Marissa Neuman, Kasia Ozga, Katherine Perryman, Daniel Schmid and Ruby Thorkelson.
Roman Susan is located at 1224 W. Loyola Ave. Reception Saturday, 7-10pm.
4. Shock of the Gently Used at Firecat Projects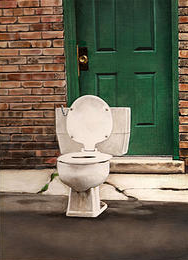 Work by Dru Hardy, Mary Lou Novak and Kristina Smith.
Firecat Projects is located at 2124 N. Damen Ave. Reception Friday, 7-10pm.
---
1. Histories/Photographies at DePaul University Art Museum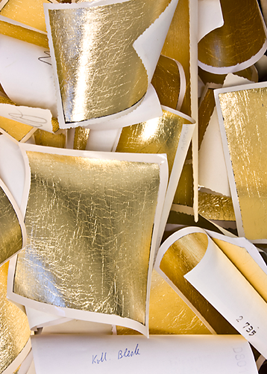 Work by Jeremy Bolen, Alan Cohen, Adam Ekberg, Myra Greene, Shane Huffman, Barbara Kasten, Jason Lazarus, Aspen Mays, John Opera, Jason Reblando, David Schalliol, Matthew Schlagbaum, and Adam Schreiber.
DePaul University Art Museum is located at 935 W. Fullerton Ave. Reception Friday, 6-8pm.
2. Ghosts Don't Burn at SideCar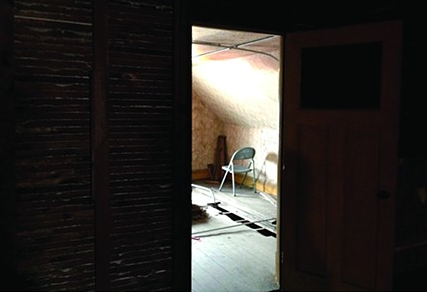 Curated by Lucas Bucholtz with work by Carl Baratta, Zack Wirsum, Lauren Ball, Nathan Carder, Mariano Chavez, Karolina Gnatowski, Pedro Munoz, and Mindy Rose Schwartz.
SideCar is located at 411 Huehn St., Hammond, IN. Reception Saturday, 5-10pm.
3. Of Walking at the Museum of Contemporary Photography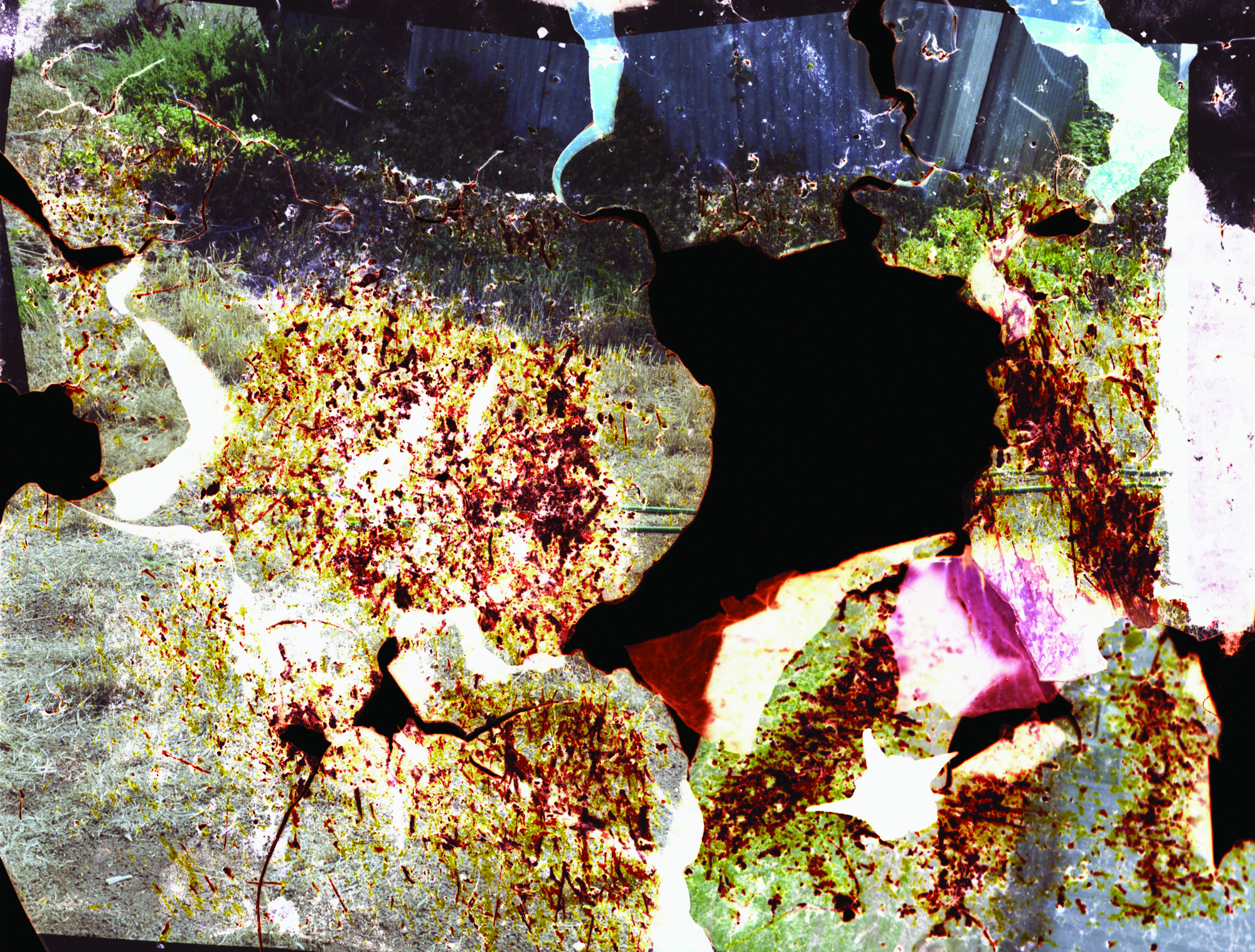 Work by Paulien Oltheten, Odette England, Atget, Garry Winogrand, Sohei Nishino, Simryn Gill, and Vito Accondi.
Museum of Contemporary Photography is located at 600 S. Michigan Ave. Show opens Friday.
4. 1st Annum-Hurrahs Lorry Celebration at TRITRIANGLE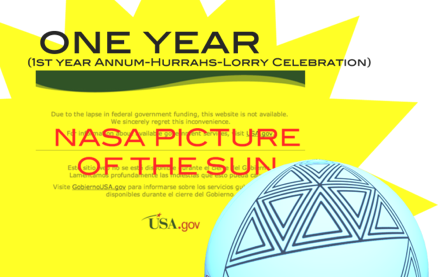 Work by Harvey Moon, Nick Briz, Yaloo Pop, Jason Soliday, William Robertson, Daniel Rourke, Incidental Music, shawne michaelain holloway, Kevin Carey aka Yung Pharaoh, and Chris McLaughlin.
TRITRIANGLE is located at 1550 N. Milwaukee Ave. Fl. 3. Reception Saturday, 7pm.
5. Paint, Paste and Sticker: Chicago Street Art at Chicago Cultural Center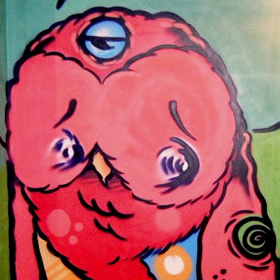 Work by Slang, Zore, Ish Muhammad, Hebru Brantley, Uneek, Statik, Brooks Golden, Chris Silva, Your Are Beautiful, Oscar Arriola, and more.
Chicago Cultural Center is located at 78 E. Washington St. Reception Friday, 5:30-7:30pm.
---
What makes a weed a weed? It's a question that goes beyond horticulture to take on broader cultural and even philosophical implications. I love weeds as much as I love to garden. Sometimes those two loves are in conflict with one another, other times they're in harmony. My desire to learn more about weeds, along with other forms of backyard horticulture led me to Vanessa Smith, an agriculturalist, artist and arts administrator who is the exhibition programmer at The Presidents Gallery at Harold Washington College. Vanessa recently gave a workshop/lecture on the history of house plants and their culinary and medical uses at Cobalt Studio as part of the latter's Hecho en Casa/Home Made exhibition. Unfortunately I only learned of the talk after the fact, but so eager was I to talk weeds with Vanessa, I asked her if she'd engage in a longer conversation with me about weeds, plants, backyard chicken and bee-keeping and a whole host of other projects she's involved in, and she generously agreed.
Claudine Ise: You're interested in narrative, specifically in narratives related to plants – the stories we tell each other about plant life, and how those stories help to keep certain heirloom fruits alive, and maybe even help restore varietals that have been "lost". Can you talk about the importance of story-telling to (for lack of a better term) plant-growing and cultivation in general?
Vanessa Smith: Stories give importance and connections to the food that we eat so that we are not only getting our daily food, but we are linking ourselves to our past and to other people.  The experience of hearing a story can shift our understanding of the past. So doing, it shifts our lives in the present and the future.  This can apply to stories of any subject, and in fact all stories blend many subjects, but here I am most concerned with stories about plants, particularly food plants and plants considered weeds.  The "story" of these plants could include their origination, who first named them and why they were named that, how they were used, what family or group used them, an aside about anything involving the plant, and etc.  But it isn't just about this data that could be compiled into a spreadsheet.  The experience of eating or growing or even walking past something that has significance will change the way you eat, grow and walk past other things. 
CI: I am always wanting to know the names of the different weeds that come up in my backyard or I encounter while taking walks. How did you start learning about those plants that are typically identified as 'weeds'? What are some good ways for people to learn more about these types of plants?
VS: I first learned about them by working on my parent's farm, especially in their vegetable garden.  Weeds were simply identified by their out of place-ness, that they didn't belong where they grew, according to what we wanted to grow.  Because we were trying to grow vegetables and not weeds, I learned an antagonistic relationship to weeds.  The way I thought about them started to change with the short time I spent with a forager.  He made his modest living by driving his used Toyota through the dirt roads of southern Minnesota to find wild edibles that he could sell to restaurants in the Minneapolis/St. Paul area.  I accompanied him once out of curiosity, and it really opened my eyes to pay attention to the plants growing on the margins.  When you are foraging, you look for something in particular, but in the wildness of where you are looking you always notice a plant you aren't expecting.  I also did a few weed-centered workshops and forages with Nance Klehm in Chicago, which increased my attention to the ecology of the urban landscape.
The most ideal situation to learn about plants is from someone who can show you what is what in the place where they are growing so you can get a sense of its whole environment.  Outside of that, there are many books and websites that can be helpful, I don't have specific recommendations, but look up "wild plant identification books" online or at a library.   Many have ways to guide the search by leaf shape or flower color and shape.  I think it easy to get overwhelmed with all the plants out there.  Perhaps it would be helpful advice to just identify one or two plants and learn about them, find them in different places, observe their changes through a season.
In identifying plants, the more you learn, the more connections you can make between related plants, wild or domesticated.  And there are many connections to make – for example, wild lettuce is a very common weed in Chicago.  The endless varieties of lettuce that are grown all started with that wild plant. 
CI:  I'm really interested in the cultural processes by which a plant comes to be identified as a weed. What makes a weed a weed? Is it the plant's tendency towards rampant, spreading growth? Or it's lack of flowers (although many weeds bear flowers)? I'm also interested in the status of plants that are sort of in-between being the kind you garden-cultivate and weeds – like lamb's ear, lemon balm or spider wort. I have all three of these in my backyard right now which I planted or kept (or transplanted) specifically because I like them so much. What are some of your favorite weeds? How easy is it to grow them as houseplants? Can you provide those of us who are interested in this with a few "how to" steps/tips that you shared during your urban foraging session/lecture at Cobalt?
VS: "Weed" is a very relative term – it is a word used to denote a plant out of place.  It can refer to a plant that is an invasive species – one that spreads quickly and out-competes native plants because it doesn't have any evolutionary checks to its growth.  Most of the invasions are from the hands of people – due to bringing the plants in for food, medicine or cultural reasons and then they escape from the garden and run wild.  Many weed-empathizers say that the best way to eradicate weeds is to love them to death.  Imagine what our dandelion-filled lawns would look like if everyone were edging in on the spring greens for salads, the blossoms for dandelion wine, and the roots for roasted dandelion root coffees!
For the project at Cobalt space, which was a group show and performance program on the topic of "home," I foraged for some commonly found weeds in empty lots and along railroad tracks and brought them into the space in pots.  I wanted to give the weeds the value of houseplants by the simple act of bringing them inside.  It was also interesting to confuse the distinctions of domesticated and wild.  I gave a tour of them to talk about their history and some uses that they have.
One of the plants I had at Cobalt that I am most fascinated with at the moment is Japanese Knotweed, or Polygonum cuspidatum.  It was brought in to this country from Japan as an ornamental plant (probably under the name Japanese Bamboo to market it, though it is unrelated to bamboo) and for erosion control because it grows quickly.   It is spreading rapidly now and is very hard to eradicate, even using chemical control.  It is an interesting plant because of its initial desirability as an ornamental, and because it has many edible parts – shoots, stems, flowers.  In the spring, the first tender shoots look like asparagus, but have a tart, rhubarb flavor.  The plant contains high amounts of resveratrol, an antioxidant that is also found in wine.
I don't keep many houseplants, domesticated or wild, because I don't have great light in my living space, but I am incorporating weeds into my backyard garden where I can.  The first weed I deliberately planted was stinging nettle, or itch weed as I grew up calling it.  I remember being a kid of maybe 4 years or so just walking through a patch of it and it stinging my bare legs.  I was scared and in pain, not knowing what was happening, so all I could do was cry.  My mom was close by and she scooped me up, took me to the house and washed my skin with soap to soothe the sting.  I learned from Nance's workshops how valuable this plant is despite its tendency to cause skin irritation!  The plant contains many minerals and it makes a delicious simple tea.
Weeds are so resilient that if given the opportunity, whether it is in a pot in your apartment or in a sidewalk crack, they will give it their best effort to grow.  Sun is the major consideration, though, if you wanted to create a wilderness in your apartment.  They should have as much sun as possible.  I don't know how difficult it would be, but I love the idea.  In one respect the commonly kept houseplants are selected because they are very forgiving if they don't get constant attention, and this describes weeds as well!
CI: You also keep bees and chickens in your backyard. I'm curious about how Chicagoans are able to keep chickens in their backyards, given our climate. What does a person need to be able to keep backyard chickens safely and humanely in terms of space needs, chicken coop construction, etc.? What do you do during winter or periods of extreme heat?
VS: I do keep chickens in my backyard, but I keep bees on my friend's rooftop and at an orchard outside of Chicago.  The chickens do well in the wintertime, given that they have plenty of food, access to unfrozen water, and a dry, draft-free living space.  The essential need is a good coop structure, and access to dirt is great if possible.  It feels more natural for hens to have access to dirt, but there are a number of great examples of people keeping chickens in Chicago in unconventional spaces like the balcony of a condominium or a rooftop.  In some Chicago backyards, soil contamination, the major one being lead, is an issue, so care should be taken in regards to this because chickens end up eating a lot of soil as they scratch around looking for bugs and small rocks to help their digestion. There are some great sources of information on chicken keeping in the Chicago Chicken Enthusiast Google Group moderated by Martha Boyd of Angelic Organics Learning Center. 
 
 
CI: Tell me about your work with the Chicago Rarities Orchard Project (CROP) and what the group is trying to accomplish. How long will it take for the trees to grow large enough to bear fruit?
VS: We are a group of six people from different backgrounds working to establish a community rare-fruit orchard in Chicago.  Our focus will be mostly apples, some pears, apricots, plums, nectarines, peaches, and some lesser-known fruits like paw paws and medlars.  All the fruits will be heirloom varieties, to increase awareness of crop diversity and to popularize these specific varieties.  We are working with the city of Chicago towards securing a lot in Logan Square for the orchard.  The site plan includes space for the orchard as well as planters along the sidewalks and a large public plaza.
It is a longer-term project – while we have been creating trees of these hard-to-find varieties ourselves by grafting for the last three years, we probably won't see any fruit for the first three years of having the trees in the ground in the Logan Square site.
CI: And how about the Pedestrian Project that you and Alberto Aguilar are starting at the President's Gallery at Harold Washington College, and the Green Roof Project that Harold Washington College is initiating?
VS: Pedestrian Project is the new branding of the collaboration at Harold Washington College between programming of the President's Gallery, which I run, and the Visiting Artist Program, which Alberto runs.  We both work out of the Art and Architecture Department there, and bring in artists for gallery exhibitions, lectures, workshops and residencies.
 
A dozen "Earthbox" planter boxes were donated to the college to grow vegetables in, and I was asked to plant in them a few weeks ago.  There are long-term plans for permanent green roof development that would involve greenhouses and outdoor classrooms for which they are still raising money and getting support, but they wanted to get started with what they could in the short term.  We got started late in the growing season, and if there is a sizeable harvest, we will give it to a community service organization that has a fresh market for low-income families.   We are going to connect the programming of Pedestrian Project to the planters on the roof in an exhibition next spring that will be of ecologically- focused art and events.  Stay tuned!
CI: Â You'll be in residence at Karolina Gnatowski's apartment space in Chicago this year. I know you're still in the conceptual stages, but is there anything you can share about what you're planning? How long will the residency last?
VS: The residency will be a few weeks from mid September through the beginning of October.  The residency project is called WorkWork and it is about collaborations based in her home studio.  I will hold a dinner event, which will be a potluck encouraging people to bring a foraged dish or a dish that has a narrative of significance to them.  I also want to help Karolina and her partner find a system that works for them to compost their kitchen waste.  An earlier resident, Daniel Lavitt, created a mobile book-making station with Karolina, so it will be tempting to do an artist book, or short-edition multiple around the themes I have been working with.  A continuation of the houseplants project started at Cobalt will be there in some form as well!
All photos are courtesy of Vanessa Smith.
---
Alright, so last week was slow. This week is quite the opposite. There are a bunch of things going on. Because of that, I have decided, in response to my Top 4 of last week, to do a Top 6 this week. Don't like it, well, then you can just get out! For the rest of you, here it goes…
p.s. don't mind the pics, sometimes I have to make my own
1. The Chicago Project III at Catherine Edelman –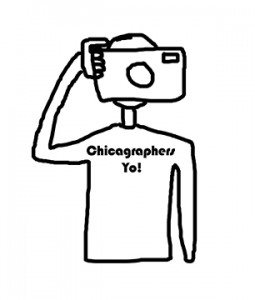 I generally avoid River North. Not because it's bad, per se, but simply because most of what I see there is somewhat boring and repetitive. Edelman is one of the exceptions (there are a few) that keep me coming back every now and again. Her fare is photo, and only photo as far as I've seen. I have yet to see something there I didn't like, and this upcoming show is no exception. On top of that, you probably know people in the show! Everybody likes seeing their friends work up in a nice gallery, right? Opening this week is The Chicago Project III. The Chicago Project is an online gallery Edelman runs of Chicago artists. Each year she selects work from it and puts on a live exibition. Selected artists this round include: Shannon Benine, Philip Dembinski, Bill Guy, Eric Holubow, Julie Meridian, Jason Robinette, James Rotz, David Schalliol, Daniel Shea, Sarah Stonefoot, Leasha Overturf and Alan Thomas. Friday night, get there early though, she closes her doors promptly at 8pm.
Catherine Edelman is located at 300 W. Superior St.
2. Size Matters!!! at Packer Schopf –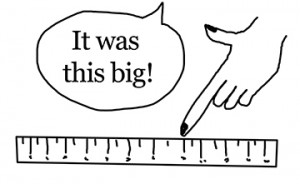 Huh huh…huh huh…ok, now that that's out of the way. Good old Packer's done it again. I like it when he does group shows from his stable. Most of what he shows there appeals to my taste, so going to a group show is like being a kid in a candy store. Or, in this case, an elephant store? Packer shows a lot of huge work, so for his, as his website says "Summer Group Show," he's trotting out the biggies for us to feast out eyes on. Featured artists include: Rebecca Ringquist, Mark Crisanti, Laurel Roth/Andy Diaz Hope (collaboration), Victoria Fuller, Jenn Wilson, Michael T. Rea, Jud Bergeron, Renee McGinnis, Don Cameron, Catherine Jacobi, David Hooker, Doug Smithenry & Krista Wortendyke. Stop by while you're in the West Loop Friday, opening's from 5-8pm.
Packer Schopf is located at 942 W. Lake St.
3. In Memory Of…A Love Story at Spoke –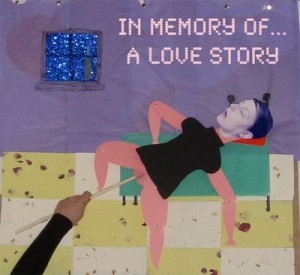 Hit number two for the West Loop. While you're hiking up the stairs at 119 to ThreeWalls, make sure you make it all the way to the top floor and head for Spoke. This tiny gallery, in (I think I'm remembering this right) the space formerly occupied by GardenFRESH, has been putting on exhibitions and durational performance pieces for about a year now. This round, they are hosting Karolina Gnatowski, who is performing In Memory Of…A Love Story. Pulling from Spoke's own website, the event is described as "an evening of classic rock, whiskey, puppetry and bitter sweetness as K.G. performs a tragic tale of romance." How could you possibly go wrong with that? Spoke is open Friday night from 6-9pm, the performance starts at 7pm. Again, be on time, that place is tiny, and it sucks having to listen to performances from the hallway.
Spoke is located at 119 N. Peoria St.
4. Dogcat: FBI (Feline Behavioral Institute) vs. Canine Fashion at Swimming Pool –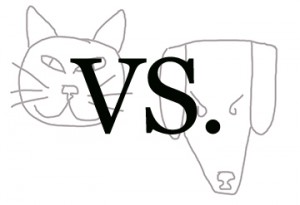 Now you can finish of Friday night with some good old feline (or canine) fun up at Swimming Pool. Located in Albany Park, it can be a bit of a trek from down town, but this show is probably going to be worth it. It is time for the ultimate battle between the self proclaimed "cat" people and "dog" people. Well, maybe not that, but get ready for a truck load of cat themed art, and a doggie fashion show. Now, I know what you're thinking: "a doggie fashion show?" Well, this is a doggie fashion show put on by pooch, and presumably, booze loving artists (pronounced ar-TEE-sts). Just watch your ankles, you don't want someone begrudgingly lifting their leg on your shoe while you admire the pretty kitties. Open Friday, from 8-10pm.
Swimming Pool is located at 2858 W. Montrose Ave.
5. Selections From the Fabio-Mueller Collection at Mini Dutch –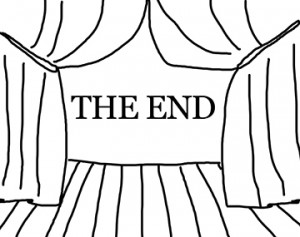 Saying good bye is always hard, and this is the last goodbye for Mini Dutch. Owner Lucia Fabio is shutting down and moving back to So. Cal, so this is your last time to check out this well-known apartment gallery. For her final show, Lucia will be showcasing work from her own collecting that she has acquired over the course of Mini Dutch's run. Artist work included in Fabio-Muller collection that will be on display: Daniel Anhorn, EC Brown, Blazo Calovic, Peter Hoffman, Andrew Holmquest, Mathew Paul Jinks, Carol Jackson, Stacie Johnson, Chris Millar, Liz Neilsen, Vivien Park, Caroline Picard, Mark Porter, Renee Prisble Una, Chris Shaefer, Shane Swindler, Matthew Whiting. This is a one night only event, Saturday night from 7-10pm.
Mini Dutch is located at 3111 W. Diversey Pkwy.
6. Nah Pop No Style at Roots and Culture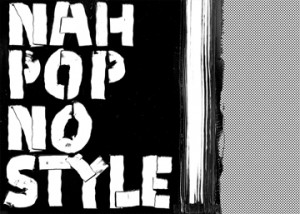 This is purely an allegiance to where I've lived selection. The subtitle of the show is Work by painters from Baltimore and Providence. My husband went to grad school at MICA, so I lived in Baltimore for a year. Weird-ass place, but there are defiantly a lot of good artists from there. I don't recognize any of the names, but I'm hoping I recognize some of the work. And hey, maybe they'll be serving Carmen corn again. B-more and Providence artists strutting their stuff at R&C include Lucy Campana, Chris Day, Alex Griffith, Andrew Goett, Thomas Harrington, Annabeth Marks, Clay Schiff, Quinn Taylor, Chloe Wessner, Kandis Williams and Blade Wynne. Show opens Saturday from 6-9pm.
Roots and Culture is located at 1034 N. Milwaukee Ave.
---