1. Various Fades at Johalla Projects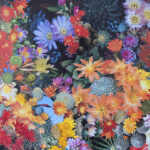 Work by Stephen Eichhorn.
Johalla Projects is located at 1821 W. Hubbard St. Reception is Friday, 7-10pm.
2. The Passenger at Aspect/Ratio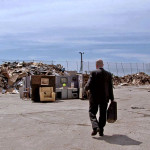 Work by Bryan Zanisnik.
Aspect/Ratio is located at 119 N. Peoria St. Reception is Friday, 5-8pm.
3. Burn It Down at Heaven Gallery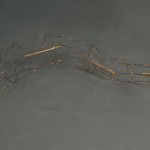 Work by Academy Records, Benjamin Zellmer Bellas, Judith Brotman, Ann Chen, Laura Davis, Meg Duguid, Jason Dunda, Andreas Fischer, Charles Fogarty, Jeffrey Grauel, John Henley, Andrew Holmquist, Carol Jackson, Kevin Jennings, Larry Lee, Jinn Bronwen Lee, Steve Reber, Daniel Schmid and Mindy Rose Schwartz.
Heaven Gallery is located at 1550 N. Milwaukee Ave. Reception is Friday, 7-11pm.
4. Universal Declaration of Infantile Anxiety Situations Reflected in the Creative Impulse at Gallery 400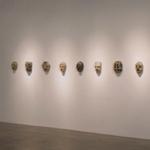 Work by the Los Angeles art collective My Barbarian.
Gallery 400 is located at 400 S. Peoria St. Reception is Friday, 5-8pm.
5. DESIRE(D) at Mana Contemporary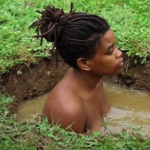 Work by the Industry of the Ordinary 2014 Summer School: Lucas Ballester, Tory Cheney, Allana Clarke, Andi L. Crist, Marlo Koch, Rian Lussier, Cynthia Post Hunt, Emma Saperstein, Emerson D'Artagnan Sigman and Valentina Vella.
Mana Contemporary is located at 2233 S Throop St. Reception is Friday, 7-10pm.
6. This May Have Happened at David Weinberg Photography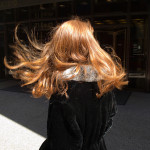 Work by Daniel W. Coburn, Susan Annable, Robert Shults, Matthieu Brouillard, Stacy Kranitz, Shannon Benine, Joey Potter, Paul Thulin, Elaine Miller, Larry Chait, Jessica Sladek, Eileen Keator, Amy Friend, Rachel Loischild, Joyce P. Lopez, Amy Becker, Kurt Simonson, Mateusz Sarello, Dan Streeting, Kevin E. Lyle, Matt Rahner, Ben Altman, Stefan Petranek, Lex Thompson, Amiko Wenjia Li, Cynthia Henebry and Jaclyn Wright.
David Weinberg Photography is located at 300 W. Superior St. Reception is Friday, 5-8pm.
7. Wolf Peach at Packer Schopf Gallery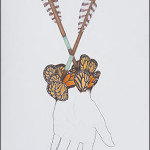 Work by Lauren Levato Coyne.
Packer Schopf Gallery is located at 942 W. Lake St. Reception is Friday, 6-9pm.
---
1. Time Traveler at Johalla Projects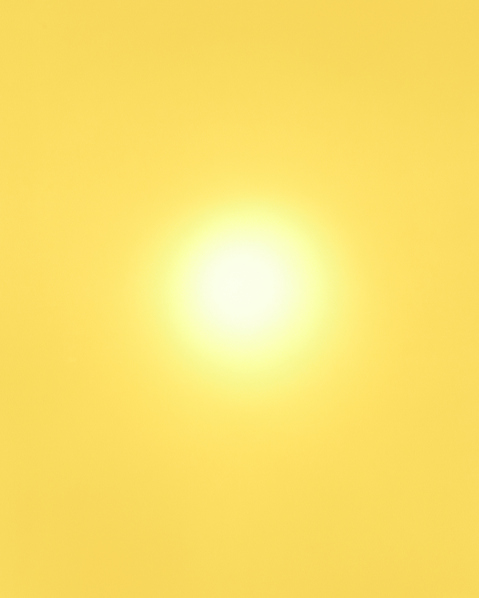 Curated by Tyler Blackwell, with work by Thomson Dryjanski, Ethan Gill, Nina Hartmann, Sean Lamoureux, Laura Hart Newlon, Lauren Payne, Joseph Rynkiewicz and Erin Washington.
Johalla Projects is located at 1821 W. Hubbard St. Reception Friday, 7-10pm.
2. Tableware and Some Pictures at Paris London Hong Kong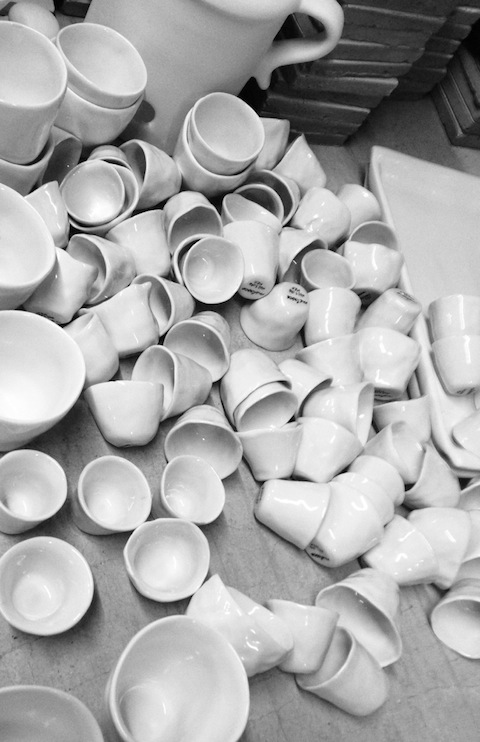 Work by Laura Letinsky.
Paris London Hong Kong is located at 845 W. Washington Ave. Reception Friday, 5-8pm.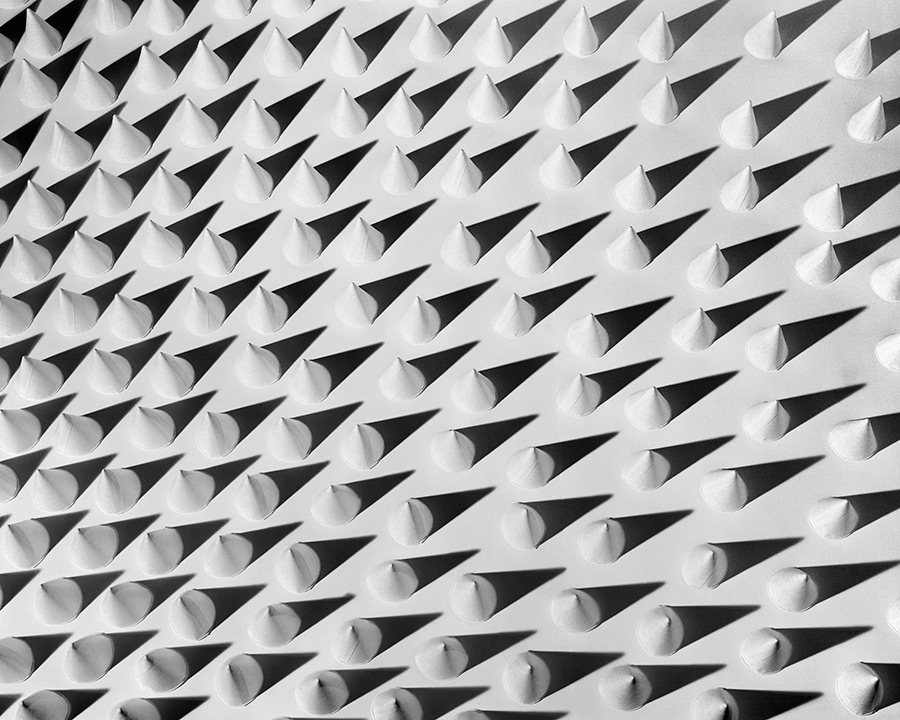 Work by Nick Albertson.
Aspect/Ratio is located at 119 N. Peoria St. Reception Friday, 5-8pm.
4 & 5. 2nd Floor Rear at multiple locations in Logan Square and Bucktown

A 24 hour festival of art in alternative and temporary spaces.
Receptions and events from 12pm Saturday to 3pm Sunday.
---
In about a week the city of Chicago will be upturned with contemporary art fervor. The art fair, EXPO Chicago, returns for its second year, along with a satellite, Fountain Art Fair. Already the city is buzzing with preparations. In the midst of all this I had a chance to email with Elizabeth Tully, Fountain Art Fair's official Producer, about the history and aesthetic of the organization along with what we might expect at Fountain.
Caroline Picard: Can you talk a little bit about the history of Fountain Art Fair? What is Fountain's ideology?
Elizabeth Tully: Fountain was started in 2006 as a platform for three galleries (Capla Kesting Fine Art, McCaig Welles Gallery and Front Room Gallery) to access collectors, curators and critics during the New York Armory weekend.  We have grown to represent over 100 international galleries, artists and collectives.  Our model is "alternative" because we give free-reign to our exhibitors, and are not exclusive to just galleries, or just independent artists.  Our mission is for people to come to Fountain and connect with whats happening inside through installations and performances that engage visitors and push boundaries.  Of course, people want to sell art, and they do.  But the overall vibe is one of community and goodwill as opposed to commercial frenzy.
CP: How do you facilitate a community vibe? 
ET: There is something special that happens when the Fountain Team gets together, and all the exhibitors show up. Â I'm sure part of it is the type of art we showcase tends to bring in exhibitors that are open-minded and down for adventure (and the Fountain Team certainly personifies that as well) People start installing their art, checking out their neighbors, borrowing ladders, lending drills, etc. Â The energy is palpable and really starts to build, by opening day its reached a fever pitch. Â That sense of "we're all in this together" is really what Fountain is all about. Â For Chicago especially, we are working with Johalla Projects as our partner out there. Â They have been incredible, making connections and fostering relationships to help get this show off the ground and build a new Fountain community in Chicago. I think visitors can feel that goodwill when they come, and its something we take a lot of pride in.
CP: What was it like shifting the fair from something created as a satellite to the Armory, in NY, to a fair that travelled? 
ET: Fountain has always operated as a satellite to these larger fairs (Armory, Art Basel Miami Beach, Art Platform Los Angeles).  Our purpose is to provide a platform for these alternative spaces to showcase their work during these major weekends, but as an affordable art fair, our budget is always tight. The challenge is to keep the show affordable while still creating an environment that is going to be conducive to our clients selling art. Working as a satellite allows us to take advantage of opportunities created by the large shows and the audience they attract.  It also gives us the freedom to explore new markets in new cities, and bring Fountain's particular brand of art + vibes around the world. CP: This is related, I think, to the last question — but your name, Fountain and logo, point back to the infamous Duchampian urinal. Is that a moment in art history that the fair is particularly inspired by? And what bearing does it have on the contemporary art fair model? ET: Just as people were shocked by Duchamp's Fountain, we aim to bring that refreshing spirit into everything we do.  We want visitors to engage with art they wouldn't normally be open to, and break from the things they have seen at all the other fairs.  This spirit of "art for art's sake" is at the heart of the Duchamp/DADA paradigm.
CP: Do you have an example of a work or a couple of works from Fountain that managed to turn your audience's heads? 
ET: Where do I even start??!  Over the years there have been some amazing moments that have happened at Fountain.  Many of them center around the performance programming, which has been curated by Bushwick-based Grace Exhibition Space for the past few years. They invited a world-renowned group of artists from Estonia called Non Grata to Miami in 2010 that resulted in a car almost being blown up!  Non Grata returned to Miami this past December with incredible programming involving live branding. (See photos attached). During my first Miami show in 2009, I remember Russell Young pulling silkscreens live using viles of his own blood.  I remember watching him, disturbed but so intrigued.  It was a defining Fountain moment for me. New York 2012 exhibitors Creamhotel also brought in an amazing performance involving aerialist Seanna Sharpe and her team suspended from the ceiling of the Armory, 130′ above the crowd.  Watching that with a couple of thousand people on the floor was breathtaking, we were all just looking up with our mouths hanging open. Performance art for this show will be curated by chicago-based performance space and I'm really excited to see what they bring! We will be announcing the lineup next week.
CP: How do you encourage your galleries to be experimental? Is it simply the result of the ecology you have developed over the years — for instance do you all try and work exclusively with galleries prized for their experimentation — or do galleries apply with specific projects in mind, projects that you vet from your end? 
ET: I think its a little bit of both. Â Fountain has a reputation for showcasing progressive, sometimes challenging work, so we do attract exhibitors who like to think outside the box. Â I love when potential exhibitors reach out to us with a wild idea(examples above), bringing all the elements together to help them realize that vision is, for me, one of the best parts of producing a show like this.
CP: What brings Fountain to Chicago? 
ET: Fountain staged an exhibition in Chicago back in 2007, and we have been waiting for the right time to return. Â We were very excited to see EXPO Chicago launch in 2012, signaling a renaissance in the Chicago market. Â Then this spring, our now-partners at Johalla Projects reached out to us about organizing an alternative fair during EXPO week. Â There were so many amazing, progressive spaces in Chicago who were interested in participating in a fair, but there was no fair to represent them. Â The timing was finally right and everything has been clicking into place. We are excited to showcase our unique take on whats happening in Chicago, Brooklyn and beyond!
CP: Often I feel like fairs inadvertently reflect a trending icon or strategy — like a deer's head cropped up repeatedly at the last Chicago Merchandise Mart fair, for instance, last year several galleries at EXPO featured paintings with holes or tears in the canvas — are there any trends you anticipate this year at Fountain?
ET:Â  I suppose there may be a trend towards accessibility in art. Â If that's the case, I'm glad we're on the front lines! I think more and more people are realizing that it is possible to have fun with art, and that they can bring amazing, original work into their home or office without breaking the bank. Â That's a beautiful thing, for both the artists and art-lovers.
CP: You all are planning a benefit for the DIA, I believe. Can you talk about how that decision came about? 
ET: We were alarmed by reports of Christie's valuing the DIA's collection and the possibility of these works being hawked to pay off the city's debt.  Fountain co-Founder David Kesting has a long-time affinity towards the City of Detroit and the DIA.  We believe that these works have been given in trust to the people of the Detroit and that legacy must be upheld.  By pledging to funds from our VIP Preview day, we hope to ensure that this conversation continues, and that support builds momentum.
---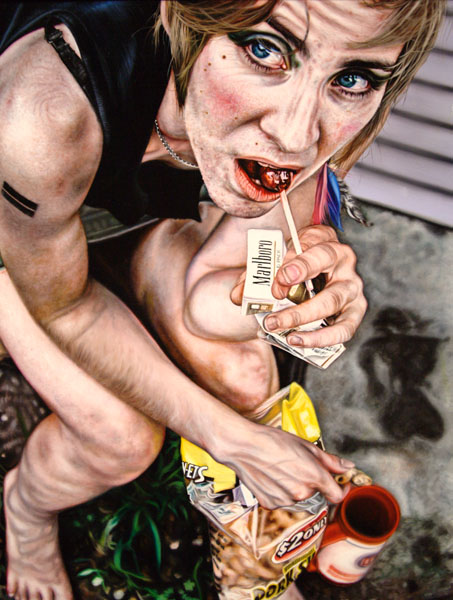 Work by Amanda Elizabeth Joseph.
Zg Gallery is located at 300 W. Superior St. Reception Friday, 6-8pm.
2. Nucleotide at Thomas Robertello Gallery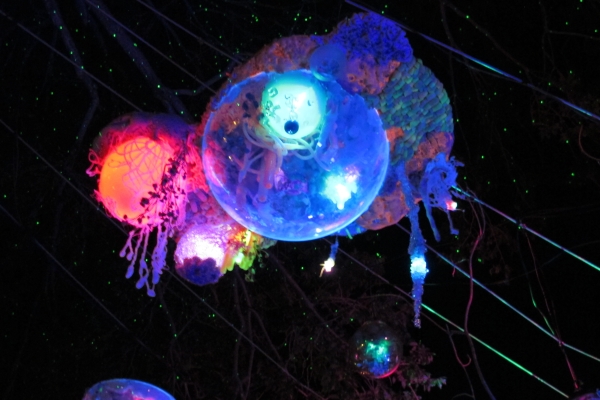 Work by  Meow Wolf.
Thomas Robertello Gallery is located at 27 N. Morgan St. Reception Friday, 6-8pm.
3. Low-Dose No-Doz at Johalla Projects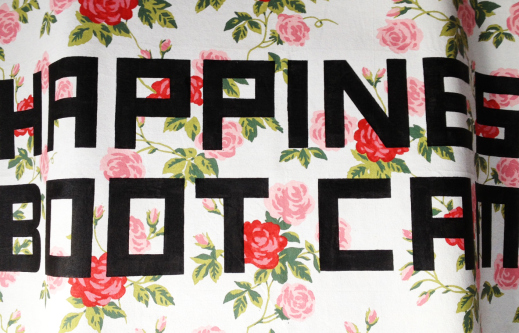 Work by Ryan Duggan.
Johalla Projects is located at 1821 W. Hubbard St. Reception Friday, 7-10pm.
4. Wisconessee at Kasia Kay Gallery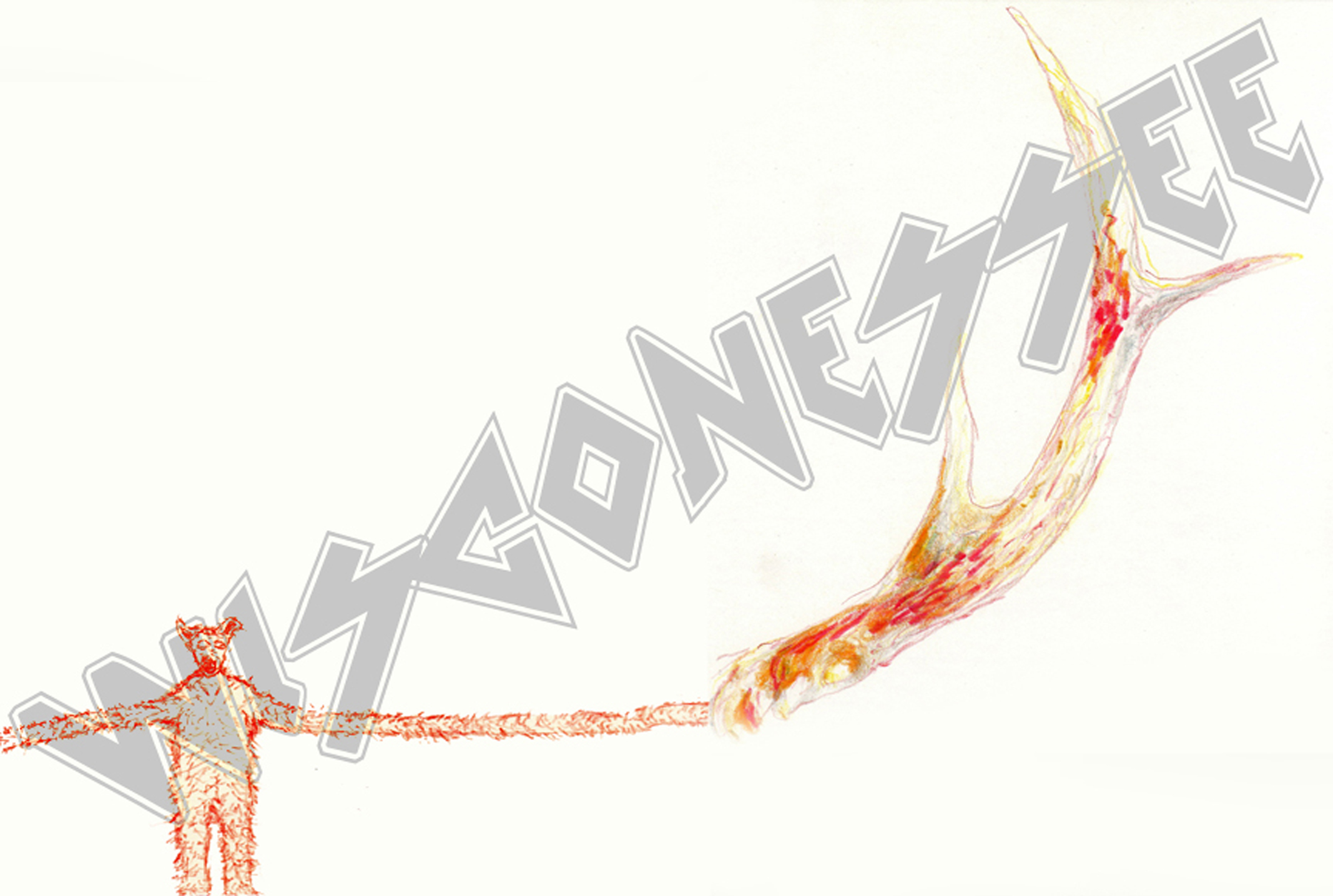 Work by Daniel Bruttig and Duncan Robert Anderson.
Kasia Kay Gallery is located at 215 N. Aberdeen St. Reception Friday, 6-8pm.
5. When Wish Still Helped: Adventures in Western Refractoria at Packer Schopf Gallery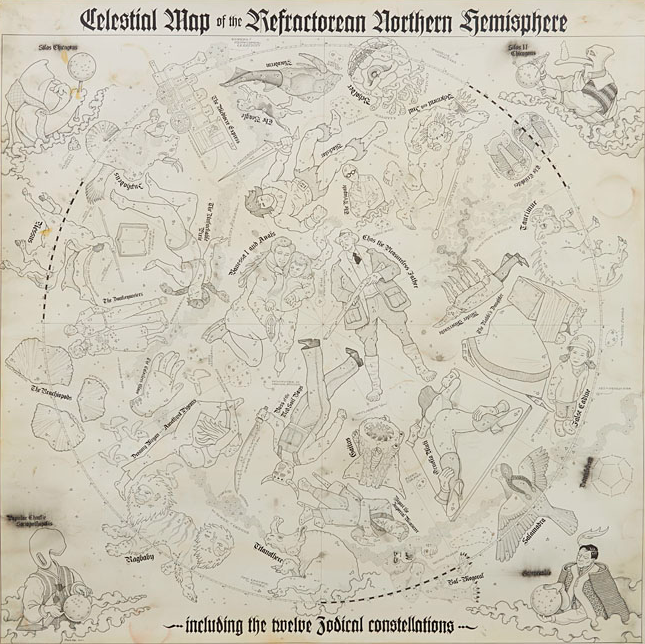 Work by Jeffrey Beebe.
Packer Schopf Gallery is located at 942 W. Lake St. Reception Friday, 5-8pm. Â 
6. Casilda Sanchez at Aspect/Ratio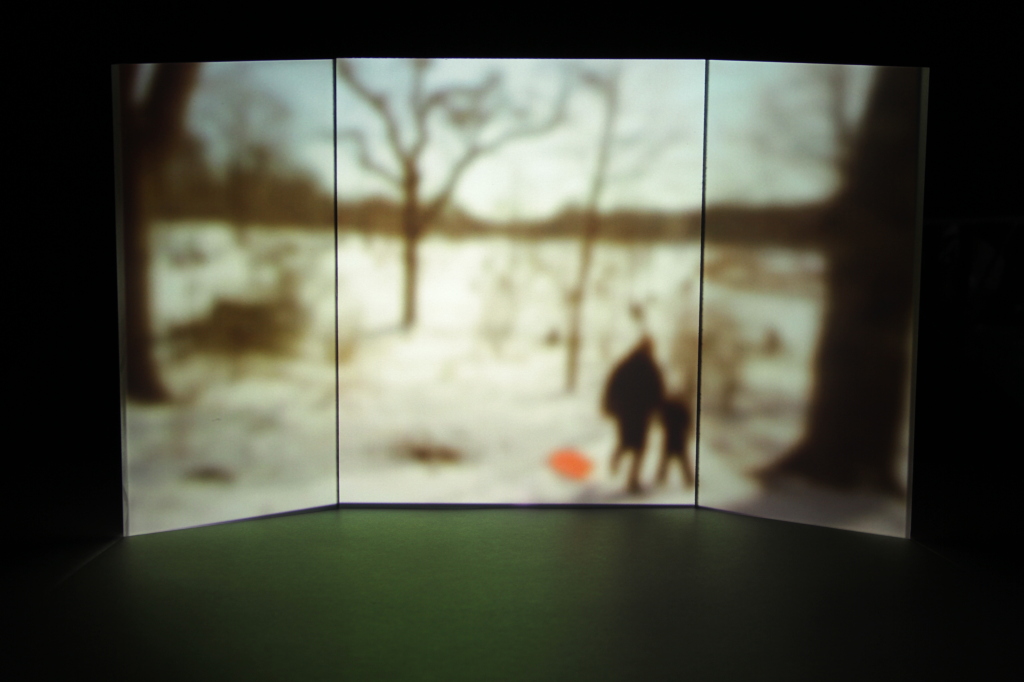 Work by Casilda Sanchez.
Aspect/Ratio is located at 119 N. Peoria St. Suite 3A. Reception Friday, 6-8pm.
7. How Many Feminists Does It Take to Change a Light Bulb? at Antena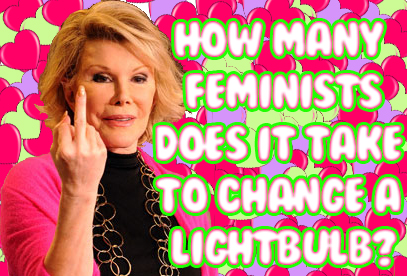 Work by Sarah Kelly, Marisa Williamson, Katya Grokhovsky, Rachelle Beaudoin, Andrea Hidalgo, Roxy Farhat, Em Meine, Cristine Brache, T. Foley,  Lex Brown, Lilly McElroy, Molly Shea, Shana Moulton, Becky Sellinger, and Rosemarie Romero.
Antena is located at 1755 S. Laflin St. Reception Friday, 6-10pm.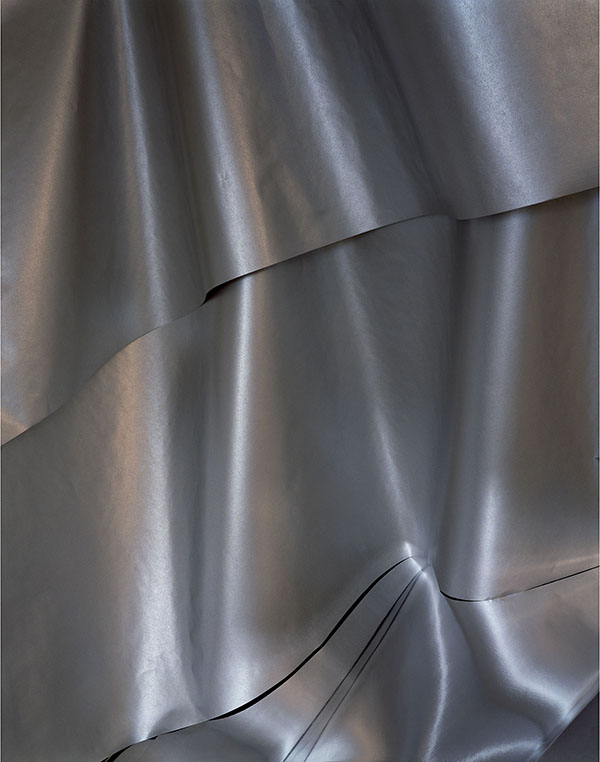 Work by Scott Fortino.
Document is located at 845 W Washington Ave. 3F. Reception Friday, 5-8pm.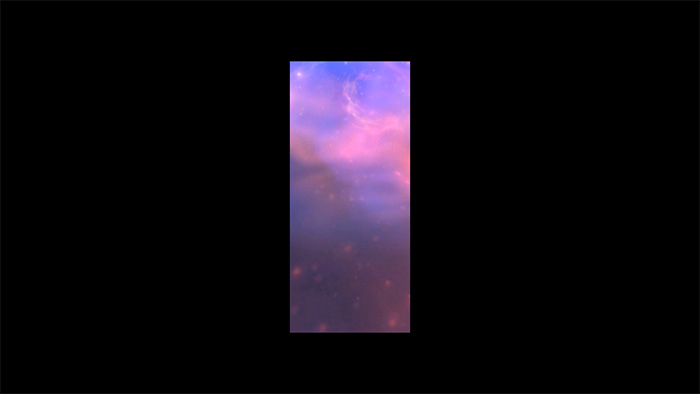 Work by Chris Naka
Julius Caesar is located at 3311 W. Carroll Ave. Reception Sunday, 2-5pm.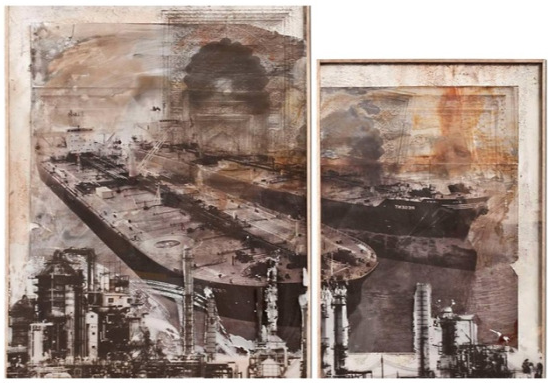 Work by Miguel Guzman
Paperish Mess is located at 1955 W. Chicago Ave. Reception Saturday, 7-11pm.
---
1. Roads Scholar at Iceberg Projects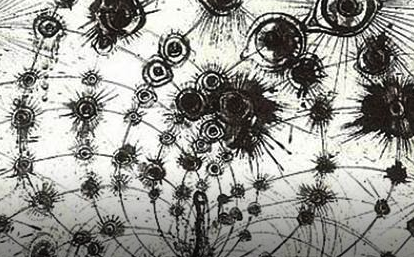 Work by Murat Adash, Naama Arad, Marie Alice BrandNer-Wolfszahn, and Oren Pinhassi. Curated by NEW CAPITAL.
Iceberg Projects is located at 7714 N. Sheridan Rd. Reception Saturday, 6-9pm.
2. ARGUS: Organic Visual Archive at Johalla Projects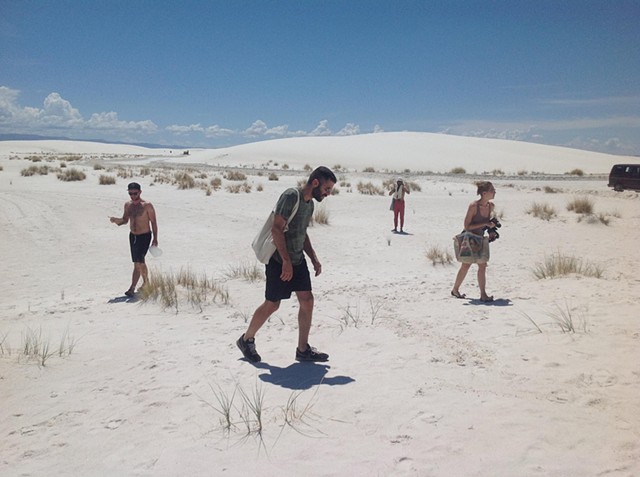 Organized by James Pepper Kelly, with Filter Photo.
Johalla Projects is located at 1821 W. Hubbard St. Suite 209. Reception Sunday, 3-7pm.
3. Artist intervention in Alberto Aguilar's Home Field Play: The Wedding Cake Project at the Museum of Contemporary Art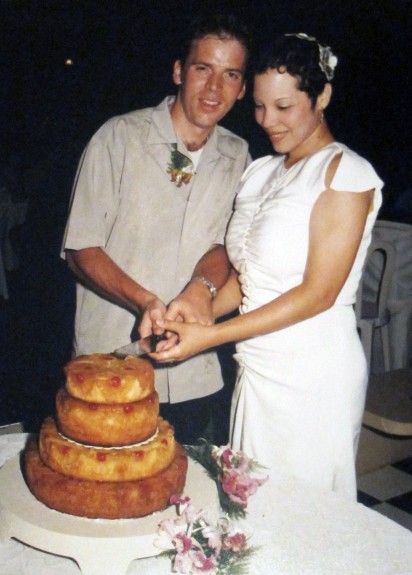 Work by Edra Soto.
Museum of Contemporary Art is located at 220 E. Chicago Ave. Reception Saturday, 1-2pm.
4. Jonathan Ferrara Gallery in Chicago at Firecat Projects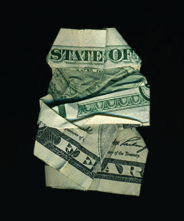 Work by Michael Pajon, Dan Rule, Dan Tague, and Monica Zeringue.
Firecat Projects is located at 2124 N. Damen Ave. Reception Friday, 7-10pm.
5. Guyth at Dos Perros Projects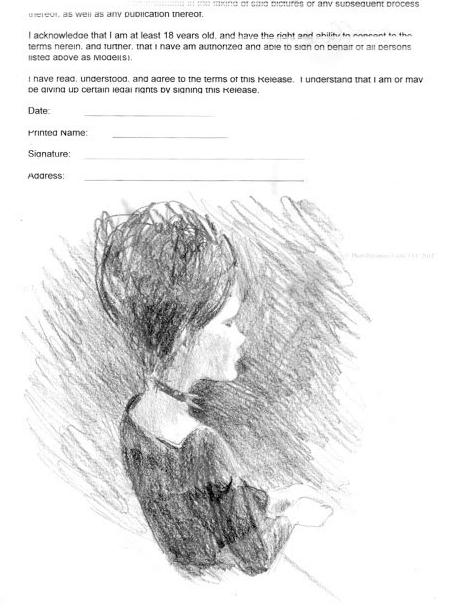 Work by Luith Miguel Bendaña, Tham Lipp, Chloe Theibert, and Alithon Veit.
Dos Perros Projects is located at 859 N. Marshfield Ave. 2R. Reception Friday, 6-9pm.
---