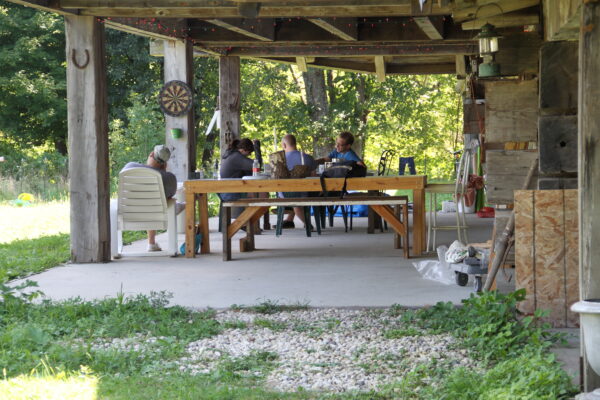 I had the chance to visit ACRE for a few days this summer. It was the first time I'd been to a residency. I was especially happy that my first experience of such a place would take place within a structure largely motivated by the same artist-run DIY ethos that has characterized so much of my contemporary art life. That isn't to suggest there is anything piece meal about ACRE: on the contrary, they boast a variety of buildings and facilities in addition to an incredible menu. What I mean by "artist-run DIY ethos" has to do with the overall feeling of administrative transparency. Emily Greene and Nick Wylie are always present whether in Wisconsin making sure breakfast runs smoothly, or in Chicago putting up weekly shows from last summer's residents.
A few weeks ago, someone asked a friend what he thought characterized the art scene in Chicago. Of course this peaked my interest — I always love hearing people make objective and general statements about the world, particularly when those statements involve a world so close to me. He suggested Chicago was characterized by it's artistic and innovative administrative efforts. While artists don't necessarily divorce themselves from object making, the production of objects and art is nevertheless contingent on idiosyncratic exhibition spaces which become community watering holes. ACRE strikes me as another example of such a place, though I find it difficult to fully imagine the work entailed. It's a massive undertaking with different groups requiring beds over the course of a summer, each group demanding three meals a day, studio space, entertainment, freedom and very often visitors — somehow ACRE accomplishes it.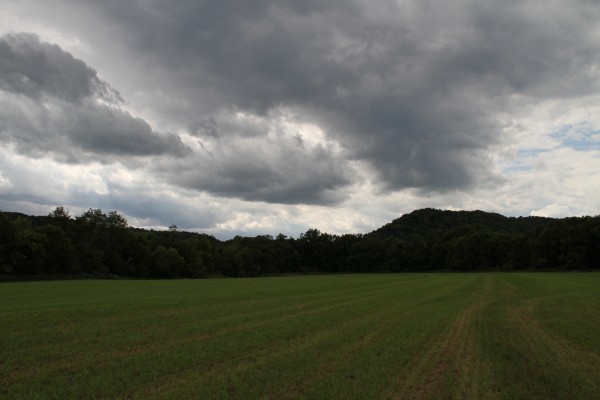 I am interested in the connection such a place has to the city (you can read more about that here) — the way the residency functions as a retreat from urban (and even cultural) life, just as it later soaks back into the city's cultural landscape via gallery shows and screenings between September and June. With so many artist-residency programs based in Chicago (like ACRE, Harold and Ox-bow, for instance) our gallery season is especially flooded with residency-work. Certain architectural elements from those different places become icons of some sort — the pier at Harold, for instance, I have seen in at least six short films over the course of the last year — accumulating a collective significance even as their relation to each discrete artist project changes. Furthermore the communities that take up residence at these residencies, while not exclusively Chicago artists, are often Chicago-dominant. What does that mean? What is that we are getting away from — certainly not ourselves.
When I arrived, I definitely felt like my eyes were drinking green after having been so parched of vegetation I'd forgotten what it felt like to hear bugs or smell grass.
Someone told me he wanted to erect a series of letters in the hillside, after the style of HOLLYWOOD that just said LAND.
Someone else told me his favorite thing was to take walks in the dark, at night, because it was almost impossible to see.
There was a ritualistic and constant application of bug spray — various cans lay for communal use outside the doorway of almost every common space.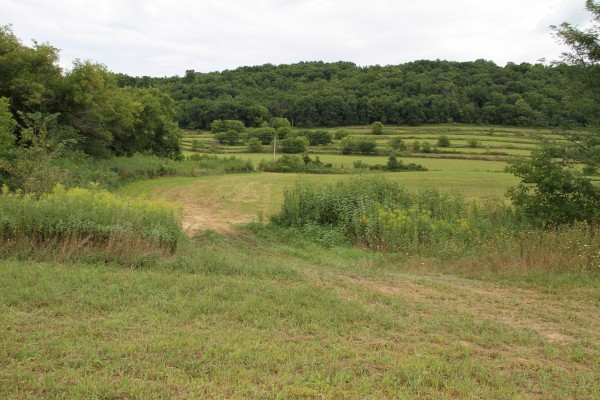 And one night there were fireworks and I kept thinking, I wonder if whoever is lighting them off knows what they are doing. It struck me then that there was something delicious about suspecting an amateur. The fireworks were much more exciting when I had to trust the fireworker, when there was just enough doubt in my mind to fear for his or her safety (it was dark and impossible to see who was down there). At one point a jean-clad effigy began to explode and I really seriously thought it was a person at first. That heart-in-your-throat kind of moment where it takes the calm of other observers alongside a rational belief that a person would never put themselves at such risk exhilarated and overpowered my fear. It struck me then that part of the appeal of these do-it-yourself endeavors stems from an assurance that a skill can be learned, an insistent belief in one's own capacity that assumes on an open world: a world that  is generous in so far as it teaches itself where we are patient enough to learn. It's an attitude I find especially American because it's tied to the pioneer imagination, immigration and daring and arrogance. The other part of the appeal, and maybe especially where the magic happens is that there is risk involved. And then it works, and everyone has the sense that they participated in the working-ness.
---
We hope everyone had a great Fourth of July and a even better Fifth.
---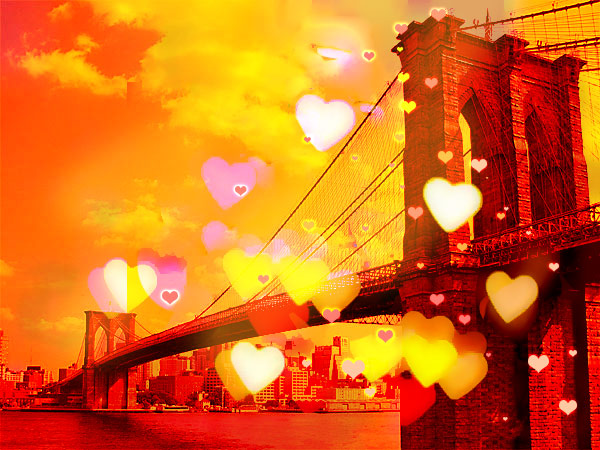 Back in the beginning of June, Creative Time and artist Paul Ramírez Jonas set up a kiosk in New York City's Times Square and gave away free keys to the city to groups of two. Keys that would enable the duos to see rarely visited or in some cases previously unacessable areas in all five boroughs.
Places such as:
The awarding of the keys has a small amount of built in pomp and circumstance requiring there to be two and that each oratorically awards the key to the other declaring why that person has earned this right.
None of the destinations are life altering or that exclusive (some are just dressed up marketing attempts) but it is a wonderful treasure hunt of sorts even if at times we do not like treasure hunts and an excellent artiface or conceit to excitingly get people to venture out into the city beyond the usual commercial destinations. To see the romantic corners & rooms of NYC so to speak.
The Art project was a kind of API but instead of allowing computers to share data or tools it empowered people with the theater, opportunity and open ended purpose to expand on it if they so desired, a Art Project Interface of sorts. Many have built other projects on top of it from bike routes, water gun assassinations to interestingly extending the romantic couple metaphor into literal dates.
Thats what Lauren Burke, a 26-year-old Manhattan lawyer, art reporter and photographer decided to do. Turning each of the locations into a date with the following statement:
Take one single girl, the most inspiring public art project yet, and summer in New York City and you have the idea for a perfect blog:

After being presented with the key to the city and now having the ability to unlock 24 secret sights around all five boroughs, 24 dates will be had throughout the summer, seeing if both love and intrigue can exist in the city where no one sleeps.

The rules:

1) Every first date this summer must somehow incorporate a key to the city site

2) Each sight can only be visited once before another sight is visited.

3) Men or women may be repeated before sites, meaning that a site may be visited on a second date if the man or woman warranted a second visit.

4) No ex-boyfriends allowed as sight visits unless they too are warranting a second visit.

5) As the key to the city project is to expand our city horizons, each site visit date must also incorporate a food or drink spot never before tried.

5) Whoever wins my heart also wins my second key to the city.

6) Have fun, love life, love NYC, love love.,
So with summer approaching, 4th of July celebrations this weekend and a economy/job market that just keeps going down like it was from Jersey and in The Situation's room (not you Blitzer) find that special someone and explore the little known hidden free gems of your city or town with them. I have every intention to.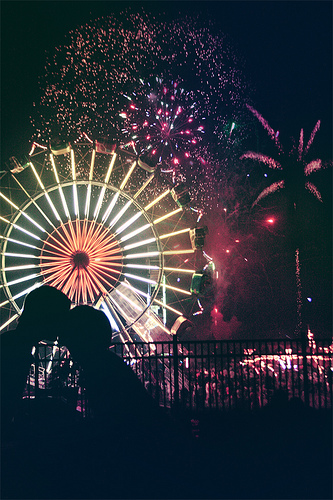 ---