1. FLAT 9 at Floor Length and Tux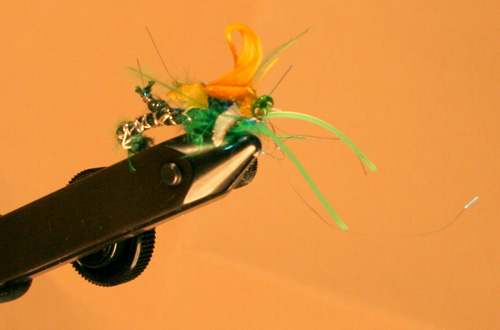 Work by Kristen Romaniszak, Brandon Heuser, Catie Olson and EC Brown.
Floor Length and Tux is located at 2332 W Augusta Blvd, 3F. Reception Saturday from 7-10pm.
2. Empire at Andrew Rafacz Gallery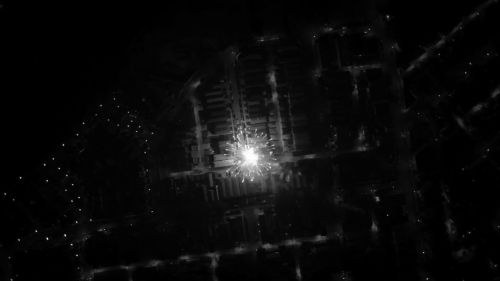 Work by Greg Stimac.
Andrew Rafacz Gallery is located at 835 W. Washington Blvd. Reception Saturday from 4-7pm.
3. Ceaseless Blooms in Jobless Colors at Johalla Projects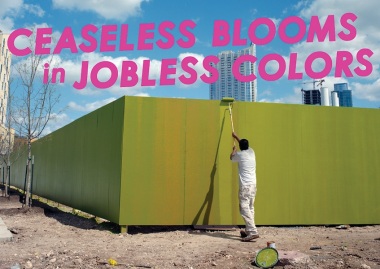 Work by Thomson Dryjanski, , Brandy Fisher, , Emerson Granillo, David M. Hall, Misato Inaba, Absis Minas, Jen Smoose, Jaroslaw Studencki, Kristen Lee Stokes, Eileen Mueller, Casey McGonagle, and Hyounsang Yoo.
Johalla Projects is located at 1561 N. Milwaukee Ave. Reception Friday from 7-10pm.
4. A Hostile Womb at EBERSMOORE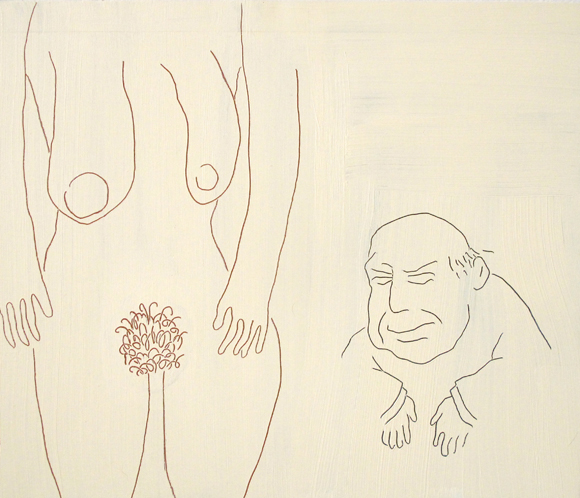 Work by Mark Mulroney.
EBERSMOORE is located at 213 North Morgan, #3C. Reception Friday from 6-9pm.
5. Talk is the object at iceberg projects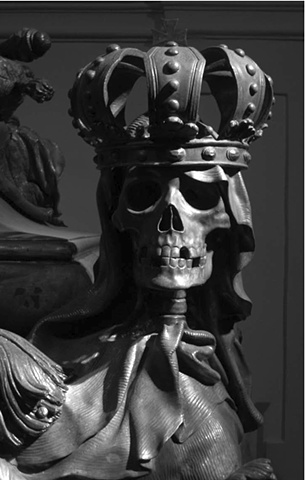 Work by Gregg Bordowitz
iceberg projects is located at 7714 N. Sheridan Rd. Reception is Saturday from 6-9pm. Artist talk at 7pm.
---
1. Persistence of Vision at Fill in the Blank Gallery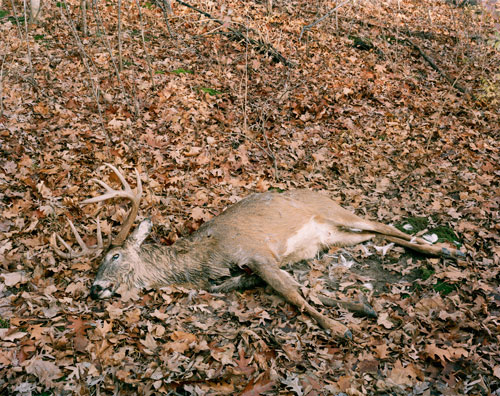 Work by Learning.
Fill in the Blank Gallery is located at 5038 N. Lincoln Ave. Reception Friday, 7-11pm.
2. More is More at The Family Room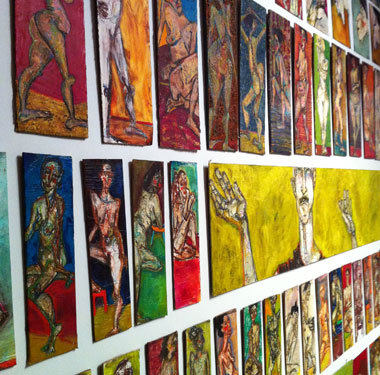 Work by Nancy Rosen.
The Family Room is located at 1821 W Hubbard St., # 202. Reception Friday, 6-11pm.
3. FLAT 7 at Floor Length and Tux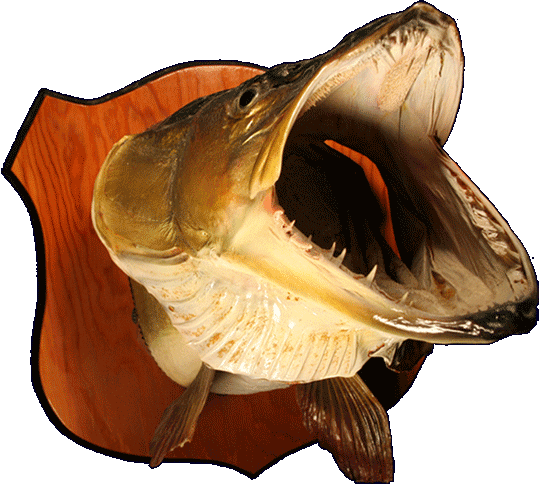 Work by Julie Rudder, Kendrick Shackleford, David Moré, Catie Olson and EC Brown. This fish is not the work, it's just FLAT's awesome logo.
Floor Length and Tux is located at 2332 W Augusta Blvd, 3F. Reception Saturday 7-10pm.
4. Quarterly Site #4: Registers at LVL3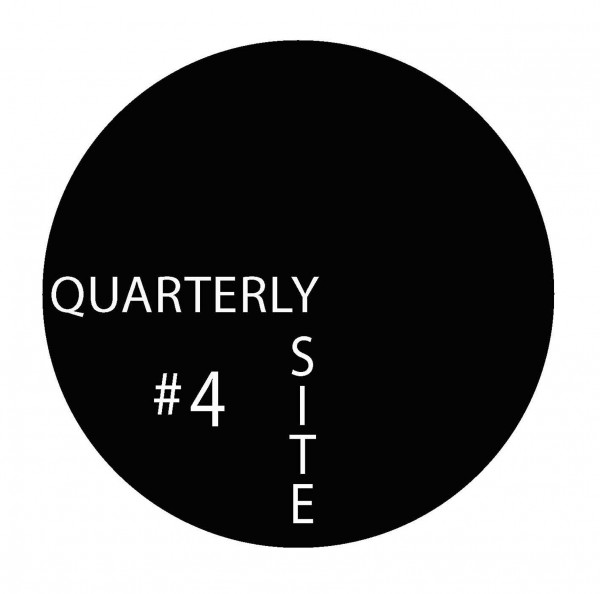 Shameless self promotion, but it's going to be an awesome show. Co-curated by Andrew Blackley, Stephanie Burke and Steve Ruiz. Featuring the work of Duncan Anderson, Susan Giles, Anna Kunz, Oliver Laric, and Nathaniel Robinson.
LVL3 is located at 1542 N Milwaukee Ave, 3. Reception Saturday, 6-10pm.
5. Silkscreen Party/Work Party Oak Park at He said, She said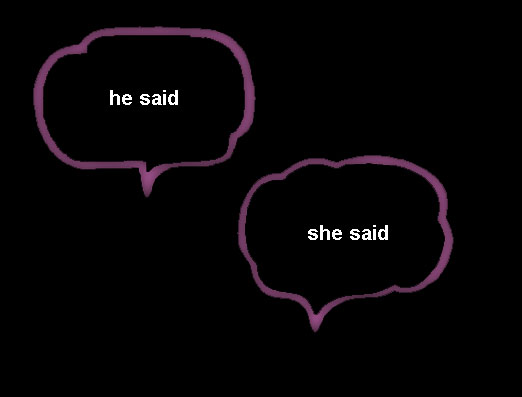 Bring a T-shirt to silkscreen. Work by Tony Tasset, Pamela Fraser, Rebecca Mir, Aay Preston-Miint and others.
He said, She said is located at 216 N Harvey Ave, Oak Park. Reception Sunday, 2-4pm.
---
Hello again!
The madness of Artopolis is over my friends, and I'm glad for it, it was a long weekend. But this by no means indicates a lack of awesome art. This weekend is surprisingly busy, and here's what I think shouldn't be missed:
1. Immersioni/Immersions at Johalla Projects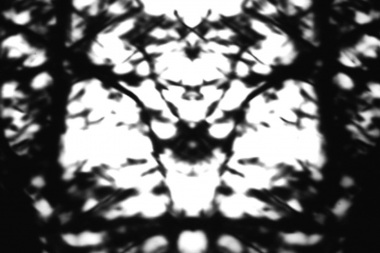 A primarily, though not exclusively,  video based exhibition jointly curated by Anna Cerniglia and Susanna Horvatovicova, and featuring the work of Elise Blue, Ben Russell, Rakele Tombini, and Chiara Tommasi.
Johalla Projects is located at 1561 N. Milwaukee Ave., 2nd fl. Opening Reception Friday, from 7-11pm.
2. Alphabetization at Noble & Superior Projects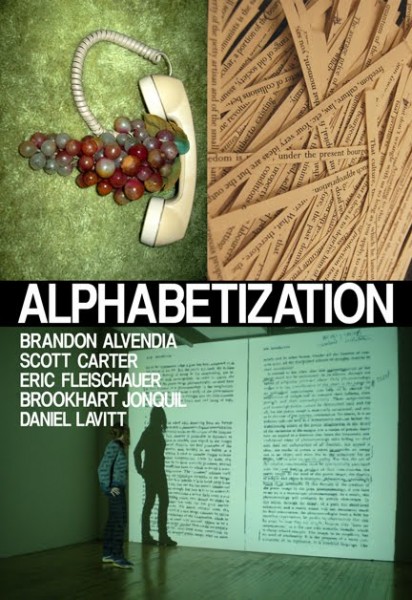 An exploration of language curated by Ania Szremski, and featuring the work of Brandon Alvendia, Scott Carter, Eric Fleischauer, Brookhart Jonquil and Daniel Lavitt.
Noble & Superior Projects is located at 1418 W. Superior St. Opening Reception Friday, from 6-10pm.
3. The Home Front: What You Can Do! at Pritzker Military Library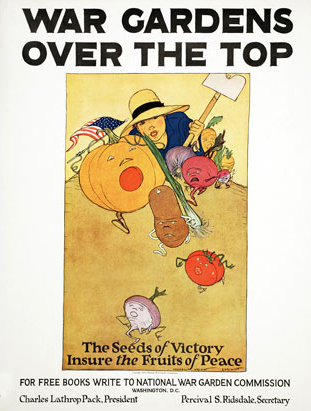 WWII motivational propaganda posters. Have you started your war garden?
Pritzker Military Library is located at 610 N. Fairbanks Ct., 2nd fl. Show begins May 7th.
4. Flat 6 at Floor Length and Tux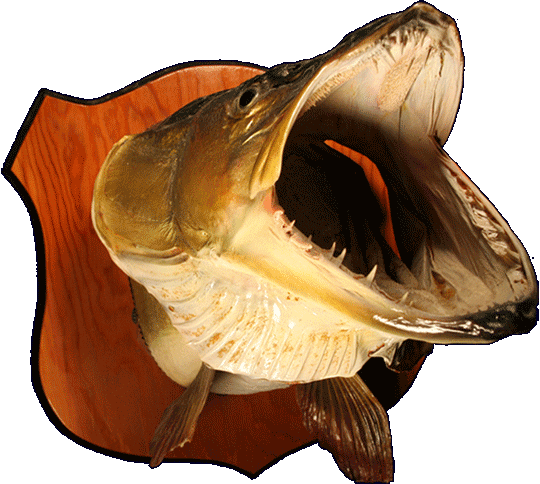 Experiments in spicy with Jon Bollo, Luca Scala, Jonathan Ozik, Matty Colston, Catie Olson, and EC Brown.
Floor Length and Tux is located at 2332 W. Augusta, #3. Reception Saturday, beginning at 7pm, DJ at 11pm.
5. As you pass by and cast an eye as you are now so once was I at Western Exhibitions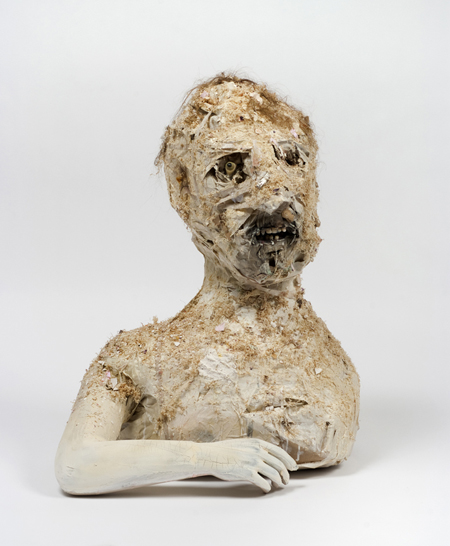 Creepy sculpture and flat work by Rachel Niffenegger. John Parot's show Hobbies also opens at Western Ex.
Western Exhibitions is located at 119 N Peoria St. 2A. Reception Saturday, from 5-8pm.

---
Editors' Note: This week we'll be running some of the essays written for Floor Length and Tux's "Untitled Circus" event this past weekend. A number of essays on Chicago's thriving domestic/apartment gallery art space scene were solicited from local writers/artists/curators involved in the running of such spaces, and we're posting some of them here on Bad at Sports as a way to extend the discussion. Please feel free to email us with your comments at mail@badatsports.com, or if you'd like to contact the folks at FLAT directly, you can email Erik at erik@floorlengthandtux.com.
Guest Post by EC Brown

LNS
SEO
DQY
As pleased as punch as I am with the latest uptick in domestic artspaces – especially in contrast to my experiences in Chicago through the 90's and early 2000's – I prefer to perceive these activities as formative stages, collectively inching toward something that hasn't already waxed and waned in the past. What has been unique about these events is not so much a change in the way that artists operate, but in the comfort level of the guests. Folks seem willing to allow homegrown spaces to fulfill their needs for viewing (or confronting) art, rather than only appreciating these events in deference to commercial and institutional spaces. Nevertheless, the author vs. spectator dynamic remains intact, and the imprint of the commercial gallery template has proved sometimes indelible, sometimes  unproductively.
Potentially, artists and aficionados alike could cultivate a crowded and long-lasting game that wrangles space, atmosphere, scheduling, social relations, archives and marketing schemes as a holistic medium. I do prefer the word game over discourse. Not to suggest zero sum games under strict protocols, but rather the heated intensity of competitive engagement –  a fervent clash between dissonant  operational models, temperaments and philosophies. At present, there are too few players on the field for a city this size, and the general social atmosphere is congenial and a bit measured – not quite a passionate crucible to compensate for the absent pressures of a lively commercial system. Read more
---
Alright, so last week was slow. This week is quite the opposite. There are a bunch of things going on. Because of that, I have decided, in response to my Top 4 of last week, to do a Top 6 this week. Don't like it, well, then you can just get out! For the rest of you, here it goes…
p.s. don't mind the pics, sometimes I have to make my own
1. The Chicago Project III at Catherine Edelman –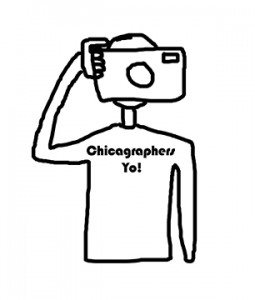 I generally avoid River North. Not because it's bad, per se, but simply because most of what I see there is somewhat boring and repetitive. Edelman is one of the exceptions (there are a few) that keep me coming back every now and again. Her fare is photo, and only photo as far as I've seen. I have yet to see something there I didn't like, and this upcoming show is no exception. On top of that, you probably know people in the show! Everybody likes seeing their friends work up in a nice gallery, right? Opening this week is The Chicago Project III. The Chicago Project is an online gallery Edelman runs of Chicago artists. Each year she selects work from it and puts on a live exibition. Selected artists this round include: Shannon Benine, Philip Dembinski, Bill Guy, Eric Holubow, Julie Meridian, Jason Robinette, James Rotz, David Schalliol, Daniel Shea, Sarah Stonefoot, Leasha Overturf and Alan Thomas. Friday night, get there early though, she closes her doors promptly at 8pm.
Catherine Edelman is located at 300 W. Superior St.
2. Size Matters!!! at Packer Schopf –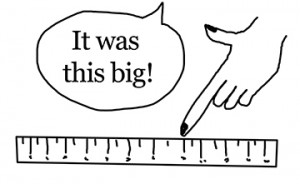 Huh huh…huh huh…ok, now that that's out of the way. Good old Packer's done it again. I like it when he does group shows from his stable. Most of what he shows there appeals to my taste, so going to a group show is like being a kid in a candy store. Or, in this case, an elephant store? Packer shows a lot of huge work, so for his, as his website says "Summer Group Show," he's trotting out the biggies for us to feast out eyes on. Featured artists include: Rebecca Ringquist, Mark Crisanti, Laurel Roth/Andy Diaz Hope (collaboration), Victoria Fuller, Jenn Wilson, Michael T. Rea, Jud Bergeron, Renee McGinnis, Don Cameron, Catherine Jacobi, David Hooker, Doug Smithenry & Krista Wortendyke. Stop by while you're in the West Loop Friday, opening's from 5-8pm.
Packer Schopf is located at 942 W. Lake St.
3. In Memory Of…A Love Story at Spoke –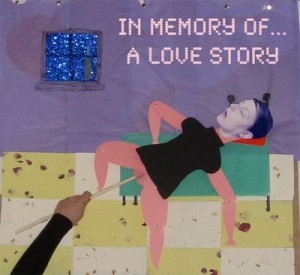 Hit number two for the West Loop. While you're hiking up the stairs at 119 to ThreeWalls, make sure you make it all the way to the top floor and head for Spoke. This tiny gallery, in (I think I'm remembering this right) the space formerly occupied by GardenFRESH, has been putting on exhibitions and durational performance pieces for about a year now. This round, they are hosting Karolina Gnatowski, who is performing In Memory Of…A Love Story. Pulling from Spoke's own website, the event is described as "an evening of classic rock, whiskey, puppetry and bitter sweetness as K.G. performs a tragic tale of romance." How could you possibly go wrong with that? Spoke is open Friday night from 6-9pm, the performance starts at 7pm. Again, be on time, that place is tiny, and it sucks having to listen to performances from the hallway.
Spoke is located at 119 N. Peoria St.
4. Dogcat: FBI (Feline Behavioral Institute) vs. Canine Fashion at Swimming Pool –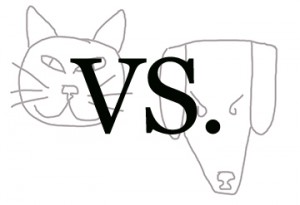 Now you can finish of Friday night with some good old feline (or canine) fun up at Swimming Pool. Located in Albany Park, it can be a bit of a trek from down town, but this show is probably going to be worth it. It is time for the ultimate battle between the self proclaimed "cat" people and "dog" people. Well, maybe not that, but get ready for a truck load of cat themed art, and a doggie fashion show. Now, I know what you're thinking: "a doggie fashion show?" Well, this is a doggie fashion show put on by pooch, and presumably, booze loving artists (pronounced ar-TEE-sts). Just watch your ankles, you don't want someone begrudgingly lifting their leg on your shoe while you admire the pretty kitties. Open Friday, from 8-10pm.
Swimming Pool is located at 2858 W. Montrose Ave.
5. Selections From the Fabio-Mueller Collection at Mini Dutch –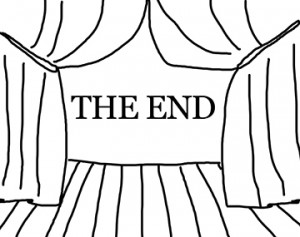 Saying good bye is always hard, and this is the last goodbye for Mini Dutch. Owner Lucia Fabio is shutting down and moving back to So. Cal, so this is your last time to check out this well-known apartment gallery. For her final show, Lucia will be showcasing work from her own collecting that she has acquired over the course of Mini Dutch's run. Artist work included in Fabio-Muller collection that will be on display: Daniel Anhorn, EC Brown, Blazo Calovic, Peter Hoffman, Andrew Holmquest, Mathew Paul Jinks, Carol Jackson, Stacie Johnson, Chris Millar, Liz Neilsen, Vivien Park, Caroline Picard, Mark Porter, Renee Prisble Una, Chris Shaefer, Shane Swindler, Matthew Whiting. This is a one night only event, Saturday night from 7-10pm.
Mini Dutch is located at 3111 W. Diversey Pkwy.
6. Nah Pop No Style at Roots and Culture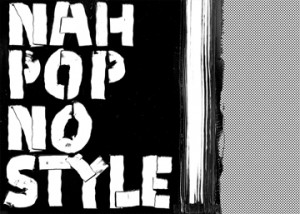 This is purely an allegiance to where I've lived selection. The subtitle of the show is Work by painters from Baltimore and Providence. My husband went to grad school at MICA, so I lived in Baltimore for a year. Weird-ass place, but there are defiantly a lot of good artists from there. I don't recognize any of the names, but I'm hoping I recognize some of the work. And hey, maybe they'll be serving Carmen corn again. B-more and Providence artists strutting their stuff at R&C include Lucy Campana, Chris Day, Alex Griffith, Andrew Goett, Thomas Harrington, Annabeth Marks, Clay Schiff, Quinn Taylor, Chloe Wessner, Kandis Williams and Blade Wynne. Show opens Saturday from 6-9pm.
Roots and Culture is located at 1034 N. Milwaukee Ave.
---