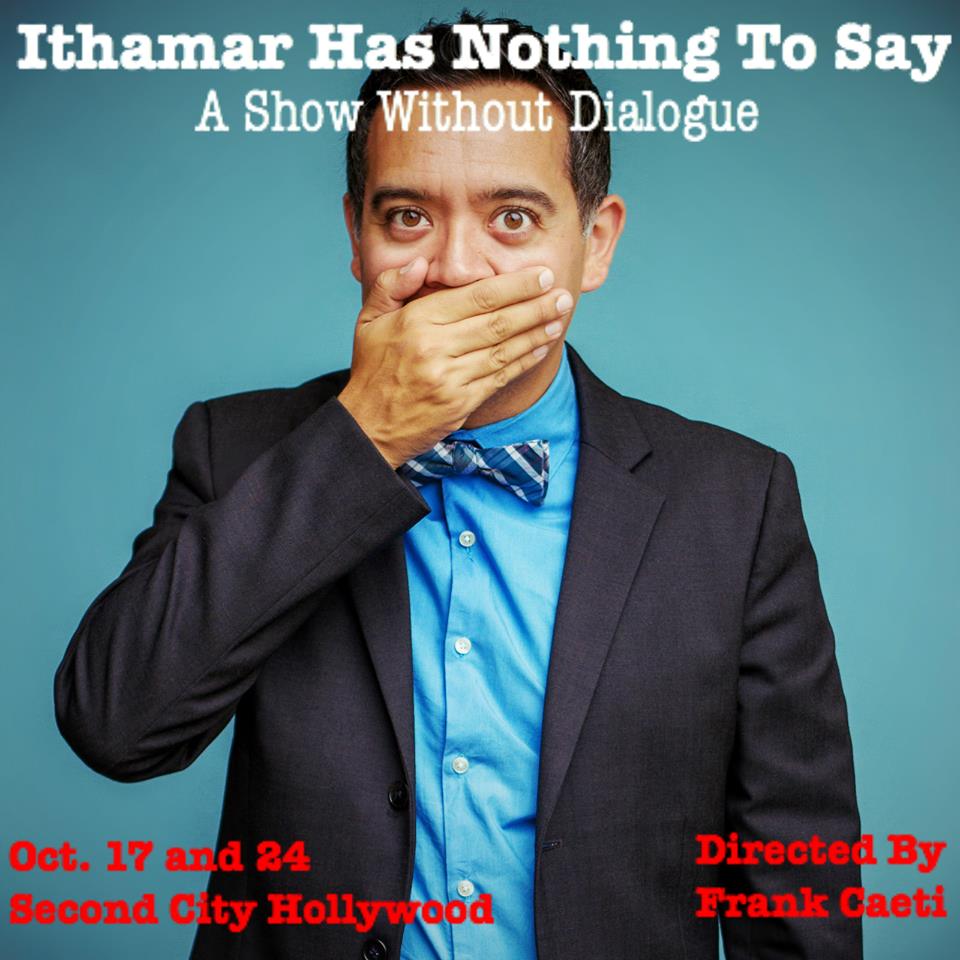 Ever heard of the The Second City ? Of course you have. This is a Chicago based arts and culture website, and Second City is "The" comedy theatre in Chicago, right? The Second City Chicago has turned out such comedy greats as Alan Arkin, Fred Willard, Tina Fey, Amy Poehler and Steven Colbert to name as small group. The Second City opened its doors in Chicago in December of 1959 as a small cabaret theatre. As the success of the Chicago company grew, it gave birth to off shoot companies and comedy schools in Toronto (John Candy, Dave Thomas, Catherine O'Hara and Martin Short  are all alumni as well), Los Angeles, and touring cast and a TV show called SCTV.
But I don't live in Chicago, I live in Los Angeles, and I am not a part of the comedy world. I watch Saturday Night Live (full of Second City alumnus), and I watch Arrested Development and 30 Rock on loop with my Appletv, but I have never been well versed in the art of sketch, stand-up and improvisational comedy. I work in film. Dark, gritty, independent film where people drink, cry and fight and have irresponsible sex with inappropriate partners…(I'm talking about the characters in my films, not the people in my real life…I swear.) However, recently I've had several friends who have very real interests and talents in comedy and so I've found myself at the Second City Hollywood theatre quite a few times in the last couple of years. This past month I saw two shows by which I was extremely impressed. And not just because the performers are my friends, but also because comedy is HARD and they are working HARD at it and their work pays off for the audience in a big way.
The Second City offers classes for performers from everything to beginners improvisation comedy, to sketch comedy, to comedy tv writing at various stages. I've attended several comedy tv pilot readings and, as a writer myself, am always impressed that people sat down and wrote a show. A whole episode of a show that they invented. They thought of characters, and jokes and silly scenarios that are sometimes totally relatable and sometimes absolutely ridiculous, but hopefully funny enough to make the audience laugh. Sometimes the pilots work, and sometimes they don't. As I mentioned, comedy is hard. At least, it seems hard to me. I've also watched a lot of improv comedy groups. I've learned that there are rules to improv comedy. Always say "Yes" to your improv teammate. Meaning, if your teammate says "hey, you're a cow" then you must say "yes, I'm a cow" and then play the part of a cow for the rest of the sketch. That is the best way to create a cohesive, smooth and funny scene. I've seen this work, and I've seen this implode (usually when the teammate says "I'm not a cow, I'm Matt Damon.") It seems to me that comedy is about commitment to a moment and a character, even if it is isn't the character that you would have wished to have to commit to.
Recently, I've sat in the audience for more sketch comedy. In the last couple of weeks I've seen two very different sketch shows that were all about commitment to character. The first was from a group called The Virgina Slims. They are a duo of performers who, in this show, played the roles of a duo of performers. Ha! The show is called Ronnie and Lorraine's Last Reunion Show IV. A high quality mock TV preview that played as the shows opening told the audience that Ronnie and Lorraine were once the America's Sweethearts of comedy couples (Think Lucy and Dessie or Donnie and Marie (but married)) In their heyday they had comedy specials and musical albums and toured around the world. But drugs, scandal, and divorce drove them apart, but now they are back for a reunion show! Then for the next 50 minutes or so the Virgina Slims (Laura Eichhorn and Pepper Berry) performed comic sketches and songs as Ronnie and Lorraine playing their old characters. It was very Shakespearean…the play within the play and all that. The sketches were swift and funny. Clever and physical. In between the sketches the characters of Ronnie and Lorraine talked directly to the audience about themselves, their struggling careers and occasionally their obviously strained relationship. The actors (Berry and Eichhorn) stayed very committed to their characters both in and out of the sketches, and that's why the show worked so well. These characters were silly and unglamorous but highly relatable. They wore gaudy 1970's outfits and wigs but so naturally that we as the audience were never distracted by them. At one point Eichhorn's Lorraine sang a dark, serious power ballad about hitting a deer with her car (if I remember correctly) while Berry's Ronnie popped up over and over behind her with different rhythm instruments. Because the performers took the moment so seriously, no winking at the audience, no acknowledgment of the silliness of their wigs and the subject matter of the song, the audience cheered. On the whole, the show was not only a great showcase of the Virgina Slims comedic performance talents, but also of their writing talents, and musical abilities.
The following week I saw a totally different kind of sketch show. Entitled, Ithamar has Nothing to Say, the comedian, Ithamar Enriquez, performed a series of non-verbal sketches to music. It was a mixture of pantomime, scene structure, and interpretive dance all in a one-man show (but that description doesn't do the performance justice.) The show opened by Enriquez (really in his 30's) as a crotchety old man with a cane shuffling on stage, taking out his teeth (pantomime, of course) and turning on a scratchy old record. Then as the old man fell asleep, Enriquez acted out the characters from the old man's dreams, depending on what song played from the record player (this is my interpretation.) Over the course of the next 30 minutes Enriquez silently became a sexy, elegant female prostitute and several of her drunk Johns, a trio of jazz lovers who can't help but dance when they listen to music, a Mexican wrestler who enthusiastically wrestles (and pins) a soft red blanket, and a hapless magician who you can't help but route for. In one sketch, he used a very weird half monkey/half man puppet to create an uncomfortable run in at a bus stop (we've all had those, if not with a half monkey man puppet) which showcased that this performer has puppetry skills as well. The show was light-hearted and hilarious and even sentimental at times. In the final sketch of his show, the Old Man returns and plays out the entire meeting, courtship, and marriage of he and his wife (the wife being played by the cane,) ending with the two, now old with grown children, relaxing together listening to the scratchy record player. It brought tears to my eyes, both of laughter and of emotion. The show was charming, and hilarious and (other than the creepy masturbating monkey man) completely family friendly. I think my parents would have loved it! I think Enriquez's parents would love it! I do know Ithamar Enriquez personally, and I always knew he was a talented comedian. He works a lot in the industry, in commercials, and TV including Arrested Development, Key and Peele, and The League to name a few recent appearances, and he is high enough in the company at The Second City that he is one of their staff members and teachers as well as a performer, but I thought this silent show showcased  talents I hadn't really considered. It harkened back to the brilliance of Charlie Chapman and the silent clowns at the circus (minus the pies in the face and the creepy make-up.) It was his commitment to each character that made you watch, believe, enjoy and most importantly…laugh!
So, The Second City Hollywood may not have the same long standing reputation for great comedy as its forefather The Second City Chicago, but it is in fact churning out great new comics all the time. So, I've had to accept that L.A. is not just a film town where people like me are churning out gritty independent drug movies and big budget space films, but there are also tons of people making thoughtful committed comedy shows as well. This is probably not a surprise to anyone else, I mean, Andy Dick came out of The Second City Hollywood so… But for me, I feel lucky to have found some comedy to balance out the darkness of my Breaking Bad addiction.
For more info on the Virgina Slims check out their Facebook page and follow them on twitter at @VSimprov and follow Ithamar Enriquez at @IthamarEnriquez and check out his website at www.Ithamarenriquez.com.
---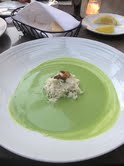 Here in Los Angeles there is a semi-annual event that happens for 10 days or so  in the Winter and Summer. No not the Victoria Secret's Semi-Annual Bra sale, but something much more exciting, sexy, seductive, and with much less lace. It's called DineLA. During the DineLA event dozens of restaurants across the city have specially selected pre-fix menus for a much discounted price than their food would normally cost.
Even though I am very involved in the restaurant world (I work part time in a fancy steak house and I love eating out) somehow DineLA always sneaks up on me. Like the Holiday Season or my birthday, DineLA is always suddenly upon me and I have done nothing to prepare. DineLA is like Brigadoon to me. It's a thing a myth and magic and impossible to plan. This is in no way true, however. Â I have a friend that knows the restaurants featuring DineLA menus cold. Her 10 day dining experience is planned. She and her wife are out almost every night enjoying amazing 3 and 4 course dinners for under $50, and she instagrams her food to make me feel inspired and jealous. She is an expert. She should be studied and copied. Honestly, I should just invite myself along on all their dates (note to self) Â because they are excellent diners. This year, that friend helped me find an app for my smart phone that listed all of the participating restaurants and the menus they were offering. With this technological wonder, my bofriend and I managed one evening out. We chose a hip Hollywood venue called The Lexington Social House which turns into a night club after 10:00 pm but serves delcious chilled english pea soup with crab and bacon and bone marrow encrusted filet mignon before the dancing begins.
We walked to the restaurant (an LA rarity that helped us pick this venue) and found we were slightly underdressed but no one gave us any trouble. In LA, I feel like I am somehow always under or overdressed, but never quite right. Hmmm. My meal (described above) was amazing. I instagramed pictures of my soup and steak and my boyfriend's seared ahi tuna (as one does these days) to help drum up a little DineLA business for the Lex Social House (they're welcome) polished off some flowerless chocolate cake with salted carmel ice cream for dessert and waddled home. Probably never to return. Not because the food wasn't delicious, or the service wasn't polite and prompt, but because the regular prices are higher than we normally spend and we are creatures of habit. Two nights in the last week or so we found ourselves at the same hole in the wall mexican place and I ordered the same thing. Our two entrees cost under $20. It wasn't salted carmel ice cream and bone marrow but it was damned good.
The idea of DineLA (other cities call it Restaurant Week, I believe) is to get new faces in the door and new butts in the seats, impress them with your culinary delights so much that they will come back, when the menu has returned to full price and become regular customers. It's a great plan but I'm not sure how well it works. The fact is that I'm lazy and haven't taken any poles or done any real journalistic research. I can only speak from my own experinece that the faces that I see in my own restaurant who put their regular (very pricey) menus aside and ask for the much discounted DineLA menu enjoy their meal emmencially, but don't return until DineLA rears it's delicious head again six months later. And I know how I oppertate as well. I don't want to imply that we are cheap diners, and I'll have you know that we are excellent tippers, but I think it is more of a matter of comfort, conveince and craving. All though my chilled pea soup was deliocus, I'm not sure I'll crave it enough to go back and pay a full inflated price for a bowl of it. But I do find myself craving (often, I might add) the Eggs Blackstone from Hugo's Restaurant and so I go there, DineLA be damned and enjoy them. It requires no apps, it requires little discussion or deliberation. We eat what we like and where we like and don't let a semi-annual event dictate our dining life for the entire year. After re-reading that sentence I realized we sound a little boring. Oh well. At least I follow my friend's instragram account and I can live vicariously through her.
---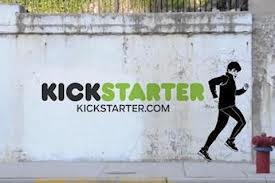 Last week, while at a dinner party, I was involved in what turned out to be a very passionately divided argument. The subject up for debate? Zach Braff's Kickstarter campaign.
Now, for those of you who don't know what I'm talking about, just  like one of the dinner party guests did not, I will explain it you, from the beginning. Kickstarter is a for-profit company founded in 2009, that aims to help people with creative projects find their funding through crowd sourcing, using the Kickstarter Website. One might make a video, or a commercial for their creative project, be it a film, a show, a novel, or an invention, post their plea for cash on the Kickstarter website, link it their twitter/facebook/read-it/tumbler account and hope for the best. The project creator sets  a time limit and a minuium funding goal. If their goal is not met in the time allotted, no funds are collected (meaning the donated funds are returned to the donators.) If they do reach their goal (Hurray!) then Kickstarter takes 5% and calls it a day. Kickstarter retains no ownership of the project and the project creator is free to go off and make their dreams come true.
A little over a month ago, the team behind the cancelled but popular television show Veronica Mars launched a campaign to raise the capital ($2 million) to shoot a feature film of the series. The series lead actor, Kristen Bell, appears in a video along with other cast members and the show's creator, Rob Thomas. They explain that they have been trying to get this movie greenlit by the studios for years, but no one believed that the show was popular enough to warrant a movie. The studios were not willing to risk their money. But one studio agreed to distribute if the team could come up with their own financing. So they took it to Kickstarter, where they not only raised the $2 million, but they did it in a weekend. By the end of the month, they'd raised over $6 million and promised to shoot the movie this Summer.
This past week, actor/director Zach Braff launched his own Kickstarter campaign in the hopes of raising the capital to shoot his second feature film. He made a similar, cute and funny video, where he explains that he's got a script that he wrote and loves and thinks his fans and the fans of Garden State will love too, but he needs our help to fund the movie. His goal was met and surpassed quickly. Zach Braff will make his movie.
So, what was the discussion about? The heated, passionate debate, I mentioned earlier? Basically it is this. I think that Zach Braff is manipulating Kickstarter, his donators and the world, and now I'll tell you why.
Zach Braff begins his Kickstarter video by explaining that he and his brother have written a film, and found some "money guys" who are willing to finance but are insisting on final cut of the film (final cut is an industry term meaning that the "money guys" would control how the film is edited. It also means that if they and the director disagree about something, they win the argument.) Zach also explains that these "money guys" want to control casting. He explains that if he might want to cast Jim Parsons (from Garden State and more recently, The Big Bang Theory) or Donald Faison (Scrubs) the "money guys" might insist on Justin Bieber or Denzel Washington. These are the actual examples that Zach Braff gives. The video is entertaining and both the Jim Parsons and Donald Faison appear. Zach sits in front of a large framed poster of his first feature film, Garden State, and explains that that movie was financed almost entirely by one money guy who was a fan of Zach's and Scrubs and wanted Zach to have full creative freedom. Garden State was a very successful movie and I'm sure that Zach's fan financier was very pleased with his return on investment both financially and creatively.
Zach Braff has had a successful career as an actor and film maker. As one dinner party guest said, "he won the lottery." So why does he need my money to make his film? This is my first problem with his campaign. He admits that he has access to financing. He admits that he has doors open to him that are not open to every creative person hoping to make a meaningful film. He is a television and movie star who gets the meeting he wants and needs and he even has a financing offer on the table but he doesn't want to give an inch of creative control. I understand this dilemma, but at the risk of sounding catty, "boo-hoo." Life is full of compromises, especially in Hollywood. No one gets to make the movie they see in their head. There are teams of people whose job it is to figure out what an audience might want to see, and that is often imposed on the writer and director. Zach himself admits this on his very nicely put together campaign page. He discusses advanced screenings where the audience makes notes on what they did and didn't like so that changes can be made before the film is released. Zach wants to avoid all this because he is sure that his vision in best and should be unchallenged. OK. I get that. But I will say that as a writer, having people challenge and help shape your work can be really helpful. You realize problems you never would have seen on your own. And I've seen the director's cut of Garden State (you can too, it's on the DVD) and it's long and indulgent. His Garden State team, possibly his fan investor, had the sense to pull in the reigns a little, and thank goodness they did. Zach also only suggests that his "money guys" might not let him cast who he wants. MIGHT NOT. He is turning down their financing because they might not let him do exactly what he wants, and he can't stomach that idea.
That leads me to my second point, if this project is so important to him, then why hasn't he invested in it himself? I won't pretend that I understand Zach Braff's financial situation, but I would imagine that he has more money than most. He was on a very successful television show for a number of seasons at a time where tv stars were making huge sums per episode. Huge! Garden State did very well and I assume that he retained quite a good deal of ownership. I'm not saying that Zach Braff has $2 million under his mattress, but I do find it interesting that he never in his video claims to have invested in himself. Maybe he could come up with the first million or $500, 000 and ask his fans to help him match it (just a suggestion, Zach, not that you need my suggestions.) A friend at the dinner party had a problem with my problem. He argued that my idea that rich actors should pay for their own passion project was ridiculous. He claimed that no one pays for their own projects, it just isn't done. To that I say, well why the hell not? It seems to me, that when Zach Braff makes his movie and if it does well, the only person that stands to benefit financially from this venture is…Zach Braff. In a traditional investor agreement, the film-maker would be expected to pay back the investment with interest, and the investor would make money as the film makes money for the rest of the film's life. That includes distribution deals, netflix, dvd sales etc. As a Kickstarter campaign contributor, it is not an investment, it is a donation. There will be no payback (all though there are incentive gifts that the production promises to send you.) But if the film gets world wide distribution and breaks box office records, Zach Braff and his team will reap those benefits…not his "financiers." My friend argued that he thought Zach Braff was being creative, and brave, asking for help with a risky model. I have to wonder…where's the risk? It seems to me that Zach Braff has a lot of options for getting his film made (where a lot of filmmakers have few or none) and the least risky is asking strangers for money with little to no strings attached.
And lastly, I worry that the success of campaigns like Zach Braff's and even Veronica Mars' (to which I donated because I LOVED that show) is going to change the way that studios and producers expect ALL film to be financed in the future. I worry that I will take my next screenplay into a meeting which I am lucky enough to score with Sony Picture Classics and they will say, "We love it Adrienne. Now come back with $2 million and we'll see what we can do." I worry that it will soon become a part of the writer/director's duties to also secure the financing, even on a bigger studio scale. I admit that the studio system is changing and will continue to change in ways I can't foresee, but this concerns me. On a totally selfish level, I was hoping in the near future of my career as a writer to be able to hand the financing problem over to another department, and now I'm afraid that it will always land back in my lap with the suggestion of an easy Kickstarter campaign.
As the conversation wound down and we all agreed to stay friends even though half of us will donate to Zach's campaign and half will not, I did have to admit it was an exciting argument to take part in. Art and money are always tricky. However,  it is encouraging to know that there are lots of people out there donating on Kickstarter, to big public campaigns like Veronica Mars and Zach Braff, but also to smaller, lesser publicized campaigns for burgeoning novelists, fine artists, video game designers, and an engineering toy tool set geared especially for  little girls that I invested in last year. I'm sure at some point I'll make a Kickstarter campaign for a project, and though I'm sure Zach Braff won't donate (can you blame him? I haven't exactly been nice) I'm hoping you'll consider it.
---
"I dreamed a dream in time gone by, when hope was high and life worth living." These are the words that a despondent and depressed Anne Hathaway sings into the camera as Fantine, the despondent and depressed semi-heroine of the Broadway hit turned Major Motion Picture, Les Miserables. I can relate. I moved to LA with a dream in my heart and a song in my soul, and after 5 or so years living in Los Angeles, working on movie deals that have yet to come to fruition (YET!), working several unsatisfying jobs and being a part of one long term, super great relationship, that ultimately and recently ended, I find myself often looking into the abyss and thinking…"I dreamed a dream in days in gone by…when hope was high and life worth living."
But I don't want to talk about me (well, not just yet) I want to talk about the Academy Award nominated and multi-Golden Globe-winning cinematic experience, Les Miserables, or as we shall further call is Les Miz TM. I had high hopes for this film. The cast was a veritable parade of stars who, if you check their bios, claim to have sung before. Russell Crowe is in a band, Hugh Jackman has appeared on Broadway, and Amanda Seyfried sang in Mama Mia, right? The trailer made it look exciting, energetic and emotional. Anne Hathaway, all big-eyed and sad, looks into the camera and with haunting sincerity sings the famous I Dreamed a Dream whileshots of the rest of the movie play out for us. We see soldiers and poor French children. We see fighting and redemption. We see Hugh Jackman with tears in his eyes, Amanda Seyfried with tears in her eyes, Annie H with tears in her eyes, etc, etc. And when it came to those things, the trailer didn't lie.
Those aspects were all there. Visually, it was all very stunning, but aren't most movies these days? I live in LA. You can't sit in a coffee shop with a girlfriend to complain about the man who wronged you (see Fantine, I can relate) without overhearing at least one production meeting. I have them myself. I have one later today. It is LA's business to make ALL movies look stunning! Nobody sets out to make a movie that looks OK, but sounds great, or looks OK but has a great story. Film is first and foremost a visual medium, and most films, Les Miz included, live up to that part of the promise. It's the "great story" and "sounds great" part of the promise where I think Les Miz really fails. Now, we can't fault the filmmakers for the story. Les Miz is a novel turned musical turned movie. I've never read the novel (but my mother says it's a real page turner).  I've seen the musical several times, and the film stays very true to that subject matter, changing virtually nothing about the music, or story. The problem I have with this movie is the singing. I love musicals. I'm a musical theatre geek. I moved to LA from New York where I spent years attending and auditioning for (but never appearing in) Broadway musicals and I love them ALL. So my main complaint about Les Miz TM is that most of its stars did not sing the songs (and there are a lot of songs) as well as they should have. I've complained about this a lot, to almost anyone who will listen, and I've gotten some push back. "They're movie stars, not professional singers." And "They did all their singing live with out any auto-tune, dubbing, or lip syncing." You know who else sings live? Broadway performers, every night. And they sound amazing! Academy Award winner Russell Crowe looks as though he is trying to remember the lyrics as he strains out Stars. Amanda Seyfried looks very pretty in her bonnet and even manages to hit the very high notes of Cosette's many love songs, but I wouldn't say that I particularly enjoyed the high or low notes of any of her vocal stylings. Even Hugh Jackman, who I saw and enjoyed on Broadway in The Boy From Oz a few years back, doesn't quite have the right voice for the role, always sounding a bit shrill and timid for my taste. I'm sure it is different to deliver a vocal performance with a camera in your face and only the melody line playing in your ear (they added the orchestra in later) but in the end it made the song performances, and ultimately the total performance of the actors feel very controlled, limited and boring to me. But don't feel bad for them. Wolverine won the Golden Globe and has an Academy Award nom under his belt for the film.  Annie H won a Golden Globe and will probably win the Academy Award for a total of 20 minutes or so of screen time in this really long movie, and for what? Getting a haircut and tearfully whispering an iconic song? But let's leave Anne alone. She did the best she could and will be rewarded plentifully for her emotional efforts (and for sacrificing her beautiful hair). Fantine is an elegant mess and Annie H plays her as such, never shaking the misery that is life. As I mentioned before, I can relate. I've had bad haircuts much worse than Anne's (picture too short and with a too tight perm) and I've degraded myself for money. I have not worked as a prostitute or sold my hair, but I have worn a chip monk costume at Disneyland, worn a bowtie as a waiter, and once sang Billy Joel songs at a kid's birthday party while literally NO ONE listened or applauded. I think I got paid about $50 and got a free lunch, so ultimately, it was totally worth it.
In fact, as I drive around Los Angeles, I am struck by how comparable the lives of the characters in Les Miz are to the lives of my fellow Los Angelinos. How often have I driven up to a Starbucks and seen that the drive-thru line is 6 cars deep and felt truly miserable?  How many times have I sat in bumper to bumper traffic on the 405 at rush hour and thought "God on high, Hear my prayer…Bring me home Heaven blessed." I've often walked my dog in the misting rain and thought about my celebrity crush on say, Jake Gyllenhaal, and sung the words to On My Own out loud for the neighborhood to hear. Not to mention the "lovely ladies" walking down Sunset at night looking for a date. We all understand and experience Les Miz in our own way.
So, At the End of the Day (did you see what I did there? That's a song from Les Miz) I wouldn't recommend going to the theatre to see the movie Les Miserables. I would recommend getting the Broadway soundtrack for your car and driving around Los Angeles, traffic and all, beholding the misery while listening to the beautiful, trained voices of the Broadway performers, instead. It may not be quite as visually stunning a show, but it will be a better musical experience.
---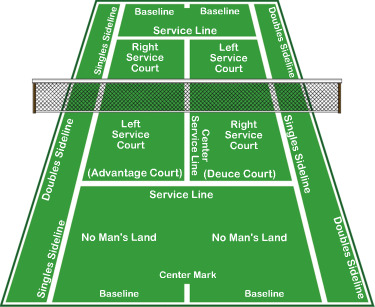 I came on as the Managing Editor of the Bad at Sports blog about a month ago. It's been an exciting turn and I hope to do well by it. A few people have asked what my vision going forward is, and I thought I might say something about it here. I hope to continue reflecting on the dynamic energy in Chicago's contemporary art world while connecting to conversations and aesthetic agendas in other cities and disciplines. That agenda was set in place a while ago and I believe I can continue to guide and focus that intention. There is room for experimentation in that vision, which seems necessary to me. Bad at Sports has never presented a tidy, singular package and as such, I believe it would go against the nature of the project to filter content and tone through a single, editorial lens. Its roots in independent, DIY and Punk Rock collectivism remain at the heart of the project's vitality and the blog is a platform for unique and individual voices that pass through the subject of contemporary art and culture. As such it becomes a nexus of concerns and responses to culture at large. That is something I hope to preserve under my stewardship. As an artist-run forum, Bad at Sports has the unique capacity to reflect on a host of subjects, exposing the intellectual, aesthetic and social networks that define and subsequently influence cultural production. I believe it is our job to explore and discuss the contexts we inhabit. In doing so, we further establish a living touchstone and future archive of contemporary discourse.
Some changes should be apparent already — others will fall into place like pieces of a puzzle in the coming months. The process is organic, but I've been trying to set up a casual, thematic architecture  that unfolds over the course of a given week. Eventually, I hope to schedule two posts a day, one before 2pm and one after. Built in to this, is room for special occasions and guest writers — those posts would either go live in the evenings, or fill in existing gaps. To that end I've been inviting a number of new writers, many of whom I have admired for a long time.
Here is something of a loose schedule:
Mondays: Essays and reflections from old favorites Jeriah Hildewin, Shane McAdams and Nicholas O'Brien — writers who have been posting with consistent dedication. In addition, I'm excited to announce a new bi-weekly column by Dana Bassett, whom you may know for her ACRE Newsletters.
Tuesdays are dedicated to three subjects: Performance, Social Practice, Language (or the performance thereof) and Object Oriented Ontology. Confirmed participants include longstanding contributor Abigail Satinsky and Mary Jane Jacob (Social Practice), Anthony Romero and João Florêncio (performance), Gene Tanta (language), Robert Jackson (OOO).
On Wednesdays, we will read about artists and art in other cities. The following writers will post on rotation: Jeffery Songco is covering the Bay Area, Sam Davis continues to represent Bad at Sports' Los Angeles Bureau, Sarah Margolis-Pineo is writing about Portland. Juliana Driever will be relaying posts, interviews and artist profiles about New York, and then we'll bring it back to the Midwest with Kelly Shindler's dispatch from St. Louis, and Jamilee Polson Lacy writing about Kansas City.
Thursdays herald our illustrious Stephanie Burke's Top 5 Weekend Picks and a new monthly contribution from author/translator Johannes Göransson whose writing you can also find here.
Fridays have been set aside for art reviews and artist profiles with contributions from Danny Orendoff, Monica Westin, Abraham Ritchie and myself.
WEEKENDS will feature a range and flux of the above, plus Brit Barton's Endless Opportunities, cultural reflections and short essays by Terri Griffith, continued posts from Jesse Malmed, in addition to a monthly contribution from the newly confirmed Bailey Romaine and Adrienne Harris.
My last note is this — there is room in this schedule for additional posts, posts that would feature special events, festivals and conferences in the city. That space would also be available to, at times, connect the blog and the podcast. As a first indication of this, we will be highlighting IN>TIME, a performance festival that is going on as we speak, from January until March.
Otherwise if you have any comments, suggestions or, even guest posts you would like to submit, please feel free to contact me at: caroline@lanternprojects.com
---