Good morning to all of you out there in TV land. I hope you are feeling bloated and a little ashamed, now that the national day of gluttony is done. I wish I could say I have an exciting lineup of shows to get you out into the streets, crawlin' off those extra calories, but alas, there are but three shows opening this weekend, all tonight. Now, I'm not putting all three on my picks, if you want to know the other two you can find them on my Gallery Crawl. No, dearies, I'm giving you my one pick, from three: The Op Shop.
1. The Op Shop at, well, The Op Shop –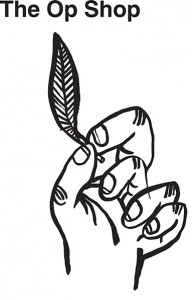 So, I'm not exactly sure what the story is here. It has something to do with Laura Shaeffer over at Home Gallery, and includes a lot of artists she's shown: Anders Nilsen, Katrin Asbury, Rachel Tredon, and Albert Stabler, among others. As far as I can tell, it is a new idea for a roaming space, called the Op(portunity) Shop, derived from the Australian term for thrift shops, apparently. Not sure where it's going next, if anywhere, but hey, if you happen to be in the vicinity of Hyde Park, why not stop by?
The Op Shop is located at 1613 E. 55th. Reception tonight, 6-10pm.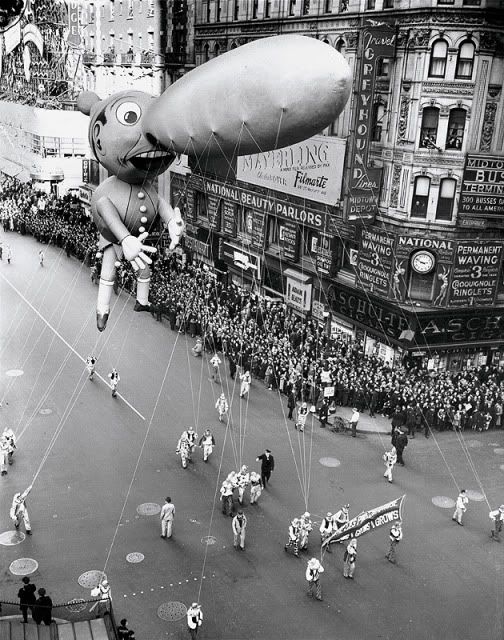 Posting will be slim to none this holiday weekend. Hope everyone has a good time off. See you next week with a new contribution to our series Off Topic and a new blogger.
If you are looking for something to read I would recommend checking out Dazed's interview with Marina Abramovi?.


For as long as pigments have been made and ground up the rule of thumb has been, the farther along the visual spectrum you go the harder and more expensive it gets to create that color.
Blue has had a double hit to it's reputation in that the best solutions to it's creation have the after effects of being poisonous (cobalt blue is a possible carcinogen and Prussian blue, another well-known pigment, can leach cyanide) absurdly expensive (the ground up gemstone lapis lazuli is what makes up ultramarine blue) or if done on the cheap using organic materials apt to fade extremely quickly.
That was until recently when researchers at Oregon State University created a new, durable and brilliantly blue pigment by accident. The researchers were trying to force novel electronic properties into compounds like manganese oxide ( Black ) & other chemicals by using extremely high temperatures (2,000+ degrees Fahrenheit) to force crystal structures.
During one series of experiments the Professor of material sciences, Mas Subramanian noticed that the latest sample of manganese ions absorbed red and green wavelengths of light and reflected only blue. When cooled, the manganese-containing oxide remained in this alternate structure. The compound still is not as cheap as they might like due to the use of indium but work is being done to replace the indium oxide with less expensive oxides like aluminum, which possesses similar properties.
More can be read in the latest Journal of the American Chemical Society.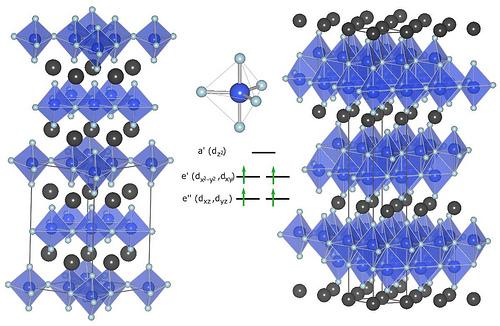 I feel like I am one of the only people that did not grow up on Sesame Street. So, there is not much nostalgia when it comes to this week's video pick of Philip Glass for for the famed television show. If you are interested in minimalist inspired Muppet themed logos definitely check out MuppetWiki's YouTube page. I didn't think I would ever write those words but their logo is choice.
via MuppetWiki
Philip Glass composed this music for Sesame Street in 1979. It is not sampled from his other works. It has aired on Sesame Street as recently as 1994 and probably later. For the full details, see these articles on Muppet Wiki:
http://muppet.wikia.com/wiki/Geometry…
http://muppet.wikia.com/wiki/Philip_G…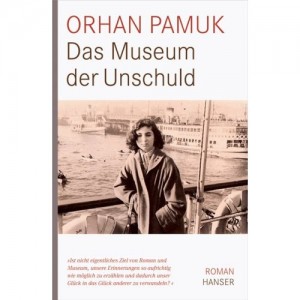 I'm fascinated (alas, only from afar) by the Louvre's Special Guest program and in particular with its use of acclaimed novelists as guest curators. (I've posted on this program before, here). The Louvre has featured Toni Morrison in this capacity in the past; right now, the novelist and semiotician Umberto Eco is unveiling a series of exhibitions and other programs relating to the topic of "The Infinity of Lists" which draws upon his book The Vertigo of the List. This, along with an email from one of our readers (hi Elizabeth!), has got me thinking about the relationship between books and museum exhibitions – and in particular about what happens when novels are the inspiration for museum exhibitions – or even for museums themselves. [Read more]