Thanks to my trusty feedreader, I've come across a contrasting viewpoint to the Art Work project that I posted on earlier this morning. On his blog Lebenskünstler Randall Szott notes that there are plenty of people who respectfully disagree with the underlying assumptions of Temporary Services' new project. A tiny slice of the lengthier argument put forth by Szott follows:
"The idea that calling what you do "work" makes it "legitimate" or "meaningful" is the crux of the problem I have with much of what one finds in Art Work. This sort of thinking is everywhere on the left and Marx does in fact provide the theoretical mirror in which many self-identified "cultural workers" (I always shudder at this phrase) see themselves. Jean Baudrillard, the still mostly Marxist incarnation of which Bryan-Wilson cites, moved very quickly into a position not easily integrated within her piece or this newspaper as a whole. In his book The Mirror of Production he writes "The critical theory of the mode of production does not touch the principle of production." That is to say that Marxist analysis too readily embraces the terms of the debate and therefore provides a mere functional critique, one that Baudrillard might note, "…deciphers the functioning of the system of political economy; but at the same time it reproduces it as model."
Read Szott's full argument here, along with comments responding to his post. Okay, and now I also feel appropriately shamed by my own use of the word 'culture worker,' which I agree can be cumbersome, pretentious, and plain-old lame sounding, but how else to encompass the different types of work we want to talk about under a single umbrella? Suggestions?
The rise of the "free economy" that Chris Anderson lauded in his book Free: The Future of a Radical Price (read Cory Doctorow's astute review of the book's arguments in the Guardian here) takes on an entirely different, and far less celebratory, meaning when applied to the work of artists, critics, curators, arts administrators and other low-paid (or no-paid) culture workers today. A newly launched newspaper called Art Work is attempting to lay bare hard truths about the flailing economy's impact on cultural production. Finally, people are starting to talk about money, explicitly and on personal terms. Or at least, they're trying to. [Read more]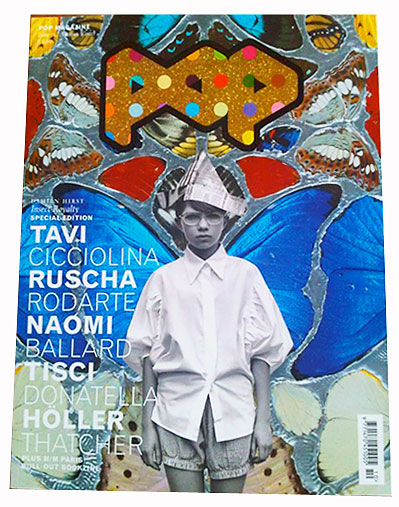 Art people, are you reading Style Rookie? If you're not, I'm here to say I think you should be. Although I myself tend to stay away from fashion and style blogs, because looking at things I could never buy for myself tends to make me feel bitter and depressed and old, I am obsessed with Style Rookie. It's a blog about fashion and pop culture written by Tavi Gevinson, a thirteen year old girl who lives in a suburb just outside of Chicago (I'm thinking it's the same one that I live in, but who knows). Tavi–already famous enough to be known by her first name only–was recently profiled in the Chicago Tribune in an article on successful teen fashion bloggers who are garnering attention not just from fashion-conscious tween readers but from fashion designers, stylists, and magazine editors themselves. (Read the Tribune's article, published on December 30, 2009, here). The article describes Tavi's rise to fame amongst the fashion set, and also contained some sniping about the pint-sized blogger's success from a few jealous hags (sorry, I meant to say "fashion editors"). [Read more]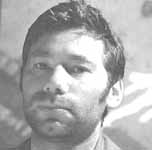 File this under exhibitions I really wish I could have traveled to see. UK artist, "Secret Victorian" and David Duchovny lookalike Mat Collishaw recently created an installation at the Freud Museum in London titled "Hysteria" that reframed psychoanalytic discourse by way of Freud's treatment (so to speak) of women. Collishaw and the Freud Museum are definitely an inspired pairing.  Although Freud only lived in the London home for about a year or so after fleeing Austria, it now houses all of his relics and collections, left mostly as they were. In this video produced by the Tate, Colishaw tours several rooms in the house while talking about how his own work relates to the "dodgy" psychoanalytic practices that took place there. Hysteria, hypnosis, drugs, death, cigar smoke and naughty little boys (that's a hint to check out the Duchovny link above – it's not as random as you think), among other subjects, are discussed in the fascinating tapestry of past and present that Collishaw weaves as he walks through the house. Don't forget to look for Freud's super comfy-looking couch, pressed up against a wall in the study – it's where all the magic happened.
Via Curated.
Somehow I missed this series when it debuted at the end of November, but my trusty feedreader eventually makes sure the good stuff gets my attention. BOMB's Jackie Saccoccio posed this question to twelve painters whom she admires: "What is the current state of abstraction?" The answers, provided by Dan Walsh and Amy Sillman, Jessica Dickinson and Philip Taafe, Steve DiBenedetto and Eric Wendel, Jason Fox and Eva Lundsager, and Carroll Dunham and Keltie Ferris, are as tonally varied, compelling, cheeky and angst-ridden as is, well, the state of abstraction today, I guess. (Amy Sillman uses the question as the opportunity to formally break up with Abstraction). Read all of the responses here. The last entry in the series, including responses from Marc Handelman and Cheryl Donegan, are coming up in a future installment.