Audio clip: Adobe Flash Player (version 9 or above) is required to play this audio clip. Download the latest version here. You also need to have JavaScript enabled in your browser.

download


This week: Duncan and Richard get a sneak preview of the Contemporary Galleries in the new Modern Wing of the Art Institute of Chicago. Lisa Dorin the Assistant Curator of Contemporary Art is our guide. Duncan draws some wacky parallel between Kerry James Marshall's paintings and the Matrix. Richard refers to the juxtaposition of Nauman's Clown Torture and Robert Ryman's Charter Series as "If the CSO had a G.G. Allin/ J.S. Bach double bill".
Lisa answers the question: was it a complete pain in the ass to install Richard Serra's ten thousand pound work Weights and Measures? [Read more]
Audio clip: Adobe Flash Player (version 9 or above) is required to play this audio clip. Download the latest version here. You also need to have JavaScript enabled in your browser.
This week: Duncan talks with Rochelle Feinstein.
Rochelle Feinstein, Painter and printmaker
Webpage: rochellefeinsteinstudio.com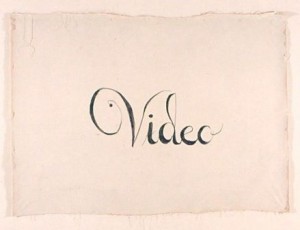 Ms. Feinstein received a B.F.A. from Pratt Institute in 1975 and an M.F.A. from the University of Minnesota in 1978. She lives and works in New York City. Her work is exhibited widely in solo and group exhibitions in galleries and museums in the United States and Europe, and is included in numerous public and private collections. Among recent awards and grants she has received are a Guggenheim Fellowship, a Louis Comfort Tiffany Foundation Fellowship, a Joan Mitchell Foundation grant, and a Foundation for Contemporary Performing Arts grant. She was appointed to the Yale faculty in 1994 and is currently professor of painting/printmaking. [Read more]
Audio clip: Adobe Flash Player (version 9 or above) is required to play this audio clip. Download the latest version here. You also need to have JavaScript enabled in your browser.

download


This week: Duncan talks with James Elkins about his forthcoming round table at Art Chicago, and the art Phd. Like you didn't have enough student loan debt.
BAS Boston's Matthew Nash talks to comic artist Liz Prince about her work, and her excellent book "Will you still love me if I wet the bed?"
Go, right now, buy it. [Read more]
Audio clip: Adobe Flash Player (version 9 or above) is required to play this audio clip. Download the latest version here. You also need to have JavaScript enabled in your browser.
First, Duncan and Richard present a horribly off-track intro which consists largely of talk of herpes and sleeping around. Eventually they get around to discussing what is really important, this week's show!
Steve Litsios, an artist from La Chaux-de-Fonds in the French-speaking part of Switzerland, is interviewed this week by Mark Staff Brandl. Litsios is known for his vast paper installations, wall objects, smaller sculpture, and web-work, all of which are elegant, restrained, and yet puckish in their surprising flirtation with elements of garishness. His work has recently begun to incorporate political content into his formerly abstract approach. The artist also plays in several roots blues and skiffle bands.
Then, in the closing, Duncan calls out Joseph Mohan. Other wackiness ensues. [Read more]
Audio clip: Adobe Flash Player (version 9 or above) is required to play this audio clip. Download the latest version here. You also need to have JavaScript enabled in your browser.
With the financial market squeezing donors, collectors and the backers of the art market, the word recession has been a new mantra that has plagued the New York art scene. This week Amanda Browder (host of the Amanda Browder Show) and Tom Sanford (BAS reporter and artiste) talk with Craig Houser (curator), Les Rogers (artist) and John Lee (dealer/gallery owner) about the current financial recession in New York and how it compares to the most recent recession in the 80's. Watch out Elizabeth Peyton, your neck is first.
Next: Mike Benedetto (jackass, BAS film critic) reviews The Watchmen.
IMPORTANT: be sure to stick around after the credits for a very special and heart rending public service announcement from Mike, that, much to his surprise, I actually did run in the show. [Read more]