Audio clip: Adobe Flash Player (version 9 or above) is required to play this audio clip. Download the latest version here. You also need to have JavaScript enabled in your browser.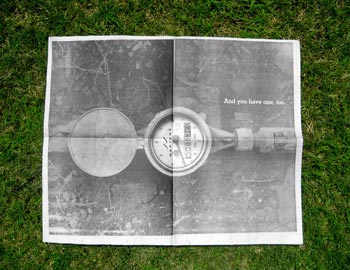 This week, Patricia and Brian present the work from the Telling Stories class at CAA. The class was run by Taraneh Hemami, who invited the west coast Bad at Sports team to guest lecture and guide the students on an project interviewing community artists.
The works edited for this podcast were of surprising content and quality, so we decided to share them with the Bad at Sports community. The students involved wih the project are Kim Ciabattari, Janet Lai, Jamie Lee, Fumi Nakamura, Johann Pascual, Jaron Stokes, Michelle Yee , Shen Yequin, Alexandra Styc, Alex Langeberg, Jamie Lee, Kristina Grindle, Amy Kelly, Taylor Ward, and Madeline Ward.
[Read more]
Audio clip: Adobe Flash Player (version 9 or above) is required to play this audio clip. Download the latest version here. You also need to have JavaScript enabled in your browser.

download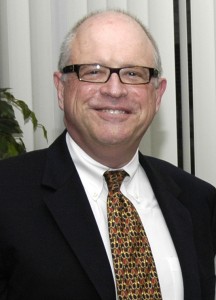 This week: Richard talks to Terry Scrogum, Executive Director of the Illinois Arts Council about the state of the budget, their programs and more!
Next, Kathryn Born talks to Theaster Gates. Theaster Gates is a Chicago artist and University of Chicago faculty member who works with everything from executing ideas in urban planning, to Japanese sculpture, to performance art. He recently did "Temple Exercises" in the 12 X 12 space at the MCA, and among his upcoming projects is the possibility of buying an entire block on the south side. This project may someday include, among other things, a Soul Food-Japanese fusion restaurant which serves honey dipped, crunchy fried mac-and-cheese unagi rolls and Saki Kool-aid. [Read more]
Audio clip: Adobe Flash Player (version 9 or above) is required to play this audio clip. Download the latest version here. You also need to have JavaScript enabled in your browser.

download


This week: Continental European Bureau Czar Mark Staff Brandl roams the Basel Art Fair 2009 with guest co-host Peter Noser, gallerist, curator and artist. They comment primarily on the "main fair," but also cursorily on Scope, Volta, the Solos Show, die Liste (and look forward to a Bridge addition next year). Additional walk-on voices include Maya LaLive d'Epinay, Martin Kraft, Alex Meszmer, many others, and a few seconds of Olga Stefan. Mark managed to wipe-out some excellent comments, or record them so poorly that they were unusable. Ce la technologie. A quick but comprehensive look at the "real" Basel, the most important international art fair, the Queen yet also Great Whore of Babylon. I made some multiples especially for the fair including pins and my T-shirt. They all bore the Latin phrase "Abite in Malam crucem, artis nundinae!", signed Marcus Scipio Incendiolus. Or, roughly in English, "Screw Art Fairs!" In German, as appropriate for Basel, that's "Zum Teufel mit Kunstmessen!" [Read more]
Audio clip: Adobe Flash Player (version 9 or above) is required to play this audio clip. Download the latest version here. You also need to have JavaScript enabled in your browser.

download


This week, Brian and Patricia talk with artist Desirée Holman about TV sitcoms, life-like baby dolls, and Dungeons & Dragons in her Oakland Home. Desirée Holman was recently awarded the 2008 SECA award by the San Francisco Modern Museum of Art, and is a currently a resident artist at the Headlands Center for the Arts.
[Read more]
Audio clip: Adobe Flash Player (version 9 or above) is required to play this audio clip. Download the latest version here. You also need to have JavaScript enabled in your browser.

download


This week (the) Amanda Browder and Tom talk with curator Manon Slome about the "No Longer Empty" series of exhibitions. Manon is one of the curators of this year long series of shows, each of which inhabits an abandoned New York City store front for one month. Along the way the three talk about the dismal state of affairs in Ol' New York and how we can make lemonade out of these lemons.
Manon Slome (PhD) is an independent curator working in New York City. From 2002 to June 2008 she was the Chief Curator of the Chelsea Art Museum in New York since its inception in 2002. During that time, she has curated and overseen a program of some forty exhibitions, symposia and museum publications as well as monographs and scholarly essays. Ms. Slome became highly involved with the Israeli art scene during her research for the exhibition, Such Stuff as Dreams are Made on", (2005) and has followed and researched the Israeli scene for the last 3 years. Prior to the CAM, Ms. Slome worked as a curator at the Guggenheim Museum for 7 years and was a holder of a Helena Rubestein curatorial fellowship at the Whitney Independent Study program. She is currently working on a book, The Aesthetics of Terror. [Read more]