Audio clip: Adobe Flash Player (version 9 or above) is required to play this audio clip. Download the latest version here. You also need to have JavaScript enabled in your browser.

download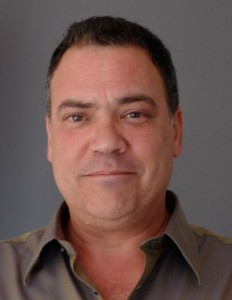 This week: Duncan and guest interviewer (who really does most of the interviewing while Duncan slumbers) Anna Kunz talk to artist and educator Jay Wolke! This entertaining and at times wacky interview is not to be missed. As you listen to this you can think to yourself; "I wonder what general zaniness was in the 10 minutes Richard chopped out of this show for the purposes of brevity and flow", but you can rest comfortable that most of it consisted of Anna giving Duncan a hard time.
Do not miss the longest, most unfocused and rant laden outro/credits in the history of the show, where Richard and Duncan are interrupted by Buses, the El, a panhandler, and Richard's spontaneous rant about a cop on a Segway smoking a cigarette. This spawns a discussion about the ascendancy of "douchebag" in the contemporary lexicon.
Wow. That is a lot of quality show!
Lifted shamelessly for somewhere else:
Jay Wolke is professor and chair of the department of art and design at Columbia College Chicago, and the author of All Around the House: Photographs of American-Jewish Communal Life. Dominic A. Pacyga is a professor at Columbia College Chicago, and the author and editor of numerous books on Chicago's history, including Polish Immigrants and Industrial Chicago and Chicago, both published by the University of Chicago Press. [Read more]
Audio clip: Adobe Flash Player (version 9 or above) is required to play this audio clip. Download the latest version here. You also need to have JavaScript enabled in your browser.
This week Amanda talks to artist Helidon Gjergji!
From Helidon Gjergji's personal bio: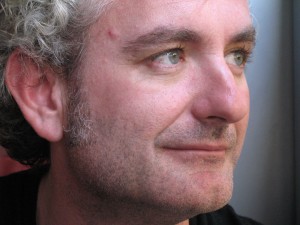 Helidon Gjergji was born in Tirana, Albania and lives in NYC.
In 2000, he received an M.F.A. from Northwestern University, Chicago. Before that, he received a Diploma at the Academy of Fine Arts in Tirana, Albania and a Diploma at the Academy of Fine Arts in Naples, Italy.
He has participated in the Venice Biennale 52 (Albanian Pavilion), curated by Bonnie Clearwater, Director of MoCA, North Miami; Present Future, Artissima 10 (solo project), Turin, curated by Emma Dexter (Tate Modern) etc.; Tirana Biennale 1 (curated by Francesco Bonami); Madre, (MCA, Naples); Apexart (NYC); National Gallery (Tirana); Villa Arson; Centre d'Art Contemporain (Nice); Lothringer Dreizehn Kunsthalle (Munich); The Kosova Art Gallery. (Prishtina); PAN (City Museum of Naples); Chelsea Art Museum; Temporary Services; Suburban; TBA Exhibition Space etc. His next work will be at the T.I.C.A.B. (Tirana International Contemporary Art Biannual), section curated by Edi Muka and Joa Ljungberg [Read more]
Audio clip: Adobe Flash Player (version 9 or above) is required to play this audio clip. Download the latest version here. You also need to have JavaScript enabled in your browser.

download


This week: Duncan and Richard talk to Madeleine Grynsztejn, the new Director of the Museum of Contemporary Art, Chicago!
Stolen liberally from the MCA website, with a bit of BAS embellishment:
Grynsztejn was born in Lima, Peru, and raised in Caracas, Venezuela, and London, England. She studied at the Sorbonne in Paris and received her BA in art history and French from Newcomb College of Tulane University, and her MA in art history from Columbia University. She is a former Helena Rubenstein Fellow at the Whitney Museum of American Art, and a 2007 graduate of the Getty Foundation's Museum Leadership Institute. Grynsztejn has written, lectured, and taught extensively on contemporary art. She served as a panelist for the National Endowment for the Arts and the Galeria de Arte Nacional in Caracas, among other agencies. She acted as a juror for the Emily Hall Tremaine Foundation, the American Academy in Rome, the Munich Kunstpreis in Germany, and the Tiffany Foundation Biennial Awards. She has also served on the advisory committees for the Brooklyn Academy of Music and the American Center in Paris. She is fluent in English, Spanish, and French. Her husband, Tom Shapiro, is a marketing consultant and a damn nice guy. Yes, Bad at Sports added the "damn nice guy" part, the MCA would never be so inappropriately casual in a blurb! How dare us. The nerve! It's true though, he really is nice. [Read more]
Audio clip: Adobe Flash Player (version 9 or above) is required to play this audio clip. Download the latest version here. You also need to have JavaScript enabled in your browser.

download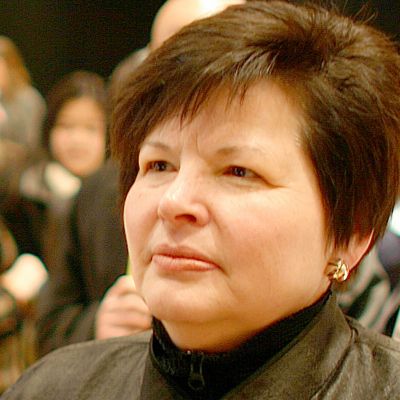 This week Duncan sneaks into The School of the Art Institute of
Chicago to interview Mary Jane Jacob, Professor and Executive Director of Exhibitions. Mary Jane Jacob's name is synonymous with the phrase "art as social practice" or the field of art that is now more widely known as "Relational Aesthetics." Jacob was at the center of the nineties debate about what was and could be considered an art object/experience and was putting on festivals, exhibitions, and public art programming that expanded our art consciousness long before Bourriaud "sexy-ed" up the field with his now seminal book.
Aside from being a former Chief Curator at the MCA Chicago and LA MoCA, Jacob was also the person behind "Culture in Action," Chicago's progressive, but widely debated 90's public arts program. She is the author/co-author of several books including, "Learning Mind: Experience into Art," "Buddha Mind in Contemporary Art," "Culture in Action: A Public Art Program of Sculpture Chicago," "Conversations at The Castle: Changing Audiences and Contemporary Art," and "On the Being of Being an Artist." She is the recipient of many grants, awards, fellowships and residencies, amongst the most notable are the Peter Norton Family Foundation, the National Endowment for the Humanities and National Endowment for the Arts, Rockefeller Foundation, Bellagio Study Center Residency, and the Getty Residency Program. [Read more]
Audio clip: Adobe Flash Player (version 9 or above) is required to play this audio clip. Download the latest version here. You also need to have JavaScript enabled in your browser.

download


Four solid years of shows! Not one effing week missed! Duncan and Richard have yet to have a Beat-It style knife fight! Yes it is show #208. What, might you ask, do we have in store for show 208? Well I'll tell you!
This week we are pleased to have Jim Duignan from the Stockyard Institute to talk about "The Cafeteria Sessions" program with The Multicultural Arts High School. The show opens with the students' audio pieces. Next Duncan and Richard talk to Jim about the project, the Stockyard Institute, how we dragged him away from celebrating his wedding anniversary, and more!
rt
From the Stockyard Institute's website:
The Cafeteria Sessions
A series of lunch time recordings and radio workshops with adolescents on socially engaged artistic practice, utopian education and the future of Chicago. The Cafeteria Sessions will go on throughout the spring at the Multicultural Arts High School with Jim Duignan (S.I.), Ayana Contrares (vocalo) and Lavie Raven (University of Hip Hop).
This series culminated in a live radiocast from the Multicultural Arts High School on May 21, 2009. [Read more]