Audio clip: Adobe Flash Player (version 9 or above) is required to play this audio clip. Download the latest version here. You also need to have JavaScript enabled in your browser.
This week: Tom and Amanda talk to NYC based painters Aaron Johnson and Ryan Schneider.
BAS sends mucho congratulations to the MacKenzie family.
Audio clip: Adobe Flash Player (version 9 or above) is required to play this audio clip. Download the latest version here. You also need to have JavaScript enabled in your browser.
This week: We talk to Artist Nathan Carter who has a work in the current MCA Exhibition "Alexander Calder and Contemporary Art: Form, Balance, Joy"about his work, the youth perspective, and the secret trasmissions of numbers stations.
Here is a slightly outdated bio I lifted: Nathan Carter's wall reliefs, sculptures, collages, and hanging objects are inspired by myriad aspects of contemporary society: modes of transportation, mass communication devices, sports insignias, and architecture for mass gatherings like stadiums and parade grounds. At once gestural and reductive, his works amplify strategies first explored by modernist artists in the early 20th century. Deeply rooted in a fascination with how visual abstract codes represent a means of abbreviated, if not universal, communication, Carter's free-form compositions are simultaneously non-objective and referential.
Playful at first impression, Carter's art contains allusions to mundane yet foreboding engagements, such as radio transmissions, encoded transcriptions, and other electronic communications that serve not only to link us to world networks, but also to place us under surveillance and deprive us of our privacy. Often our dependence on these tools and the despair that results from their failure to properly operate is a recurring leitmotif in his work.
Nathan Carter was born in Dallas, TX, in 1970 and currently lives and works in New York, NY. He received his MFA from Yale University, New Haven, CT, in 1999. He has had solo exhibitions at Galería Pilar Parra, Madrid (2007); Casey Kaplan Gallery, New York (2006, 2004, 2001); and Esther Schipper, Berlin (2006). He also participated in Art 33 Basel, Basel, Switzerland (2002). Selected group exhibitions include Neo Baroque, DA2 Centre of Contemporary Art of Salamanca, Spain (2005-06); Greater New York 2005, P.S. 1 Contemporary Art Center, Long Island City, NY; and GNS, Palais de Tokyo, Paris (2003).
Audio clip: Adobe Flash Player (version 9 or above) is required to play this audio clip. Download the latest version here. You also need to have JavaScript enabled in your browser.

download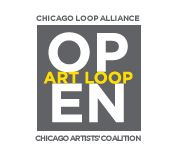 This week: Something for everyone! Lori Waxman and Duncan do reviews. Terri and Joanna review "The Ask" by Sam Lipsyte. Duncan and Richard talk with Michael Perry the Marketing & Programming Project Coordinator for the Chicago Loop Alliance about Art Loop Open among loads of other things.
The outro is a rare piece of unedited, pure, unadulterated Duncan. Stick around for it.
Audio clip: Adobe Flash Player (version 9 or above) is required to play this audio clip. Download the latest version here. You also need to have JavaScript enabled in your browser.
This week: Brian and Patricia sit down with Andrew McKinley, proprietor of Adobe Books Backroom Gallery, and Devon Bella, the gallery's current director. They discuss Adobe Books' seminal place in the San Francisco art community, the Mission School, the gallery's recent renovation, and the ominous installation in the window proclaiming "Everything Must Go!"
Click here to read an interview with Adobe Books Backroom Gallery!
Audio clip: Adobe Flash Player (version 9 or above) is required to play this audio clip. Download the latest version here. You also need to have JavaScript enabled in your browser.
This week: Philip von Zweck (Bad mofo, artist, and storied, long running host of Something Else on WLUW) and Simon Anderson (Associate Professor Department of Art History, Theory + Criticismm SAIC) interview a living legend, Genesis Breyer P-Orridge. Breyer P-Orridge was in town for an exhibition S/he is having at Western Exhibitions.
Genesis P-Orridge and performance artist Lady Jaye Breyer began a collaborative effort begun in 1993  that focused on a single, central concern: deconstructing the fiction of self.  Frustrated by what they felt to be culturally enforced limits on identity but emboldened by the radical power of love, P-Orridge and Lady Jaye applied collage and cut-up techniques to their own bodies in an effort to merge their respective selves.  Through plastic surgery, hormone therapy, cross-dressing and altered behavior, they fashioned a single, pandrogynous being, Breyer P-Orridge. The work is an experiment in identity, a test of how fully two people can integrate their lives, and, ultimately, a symbolic gesture of evolution and the alchemical union of the male and female halves of the human.  Although Lady Jaye passed away in 2007, Genesis has continued Breyer P-Orridge, putting into question not only the limits between self and other but also life and death.
Genesis Breyer P-Orridge was born in Manchester, England in 1950. S/he was a member of the Kinetic action group Exploding Galaxy/Transmedia Exploration from 1969-1970. S/he conceived of and founded the seminal British performance art group Coum Transmissions in 1969 and was the co-founder of Throbbing Gristle, Psychic TV, and the spoken word/ambient music performance group Thee Majesty. Throughout Genesis' long career, s/he has worked and collaborated with William S. Burroughs, Brion Gysin, Derek Jarman and Dr. Timothy Leary, among others. H/er art has been exhibited internationally, including recent exhibitions at Deitch Projects, Mass MOCA, Centre Pompidou, Contemporary Art Museum St. Louis, Barbican Museum, the Swiss Institute and White Columns, amongst others. Upcoming exhibitions will include a solo exhibition at Rupert Goldsworthy in Berlin, a keynote address at the Erotic Screens Conference, Centre for Public Culture and Ideas at Griffith University, Brisbane, Australia and a lecture at the Museum of Modern Art, New York in March. H/er archive was recently acquired for the permanent collection of the Tate Britain Museum.