Audio clip: Adobe Flash Player (version 9 or above) is required to play this audio clip. Download the latest version here. You also need to have JavaScript enabled in your browser.

download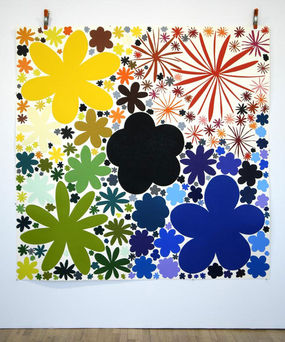 This week: Tom and Amnda talk to contemporary artist, and all around interesting person Polly Apfelbaum!
Audio clip: Adobe Flash Player (version 9 or above) is required to play this audio clip. Download the latest version here. You also need to have JavaScript enabled in your browser.

download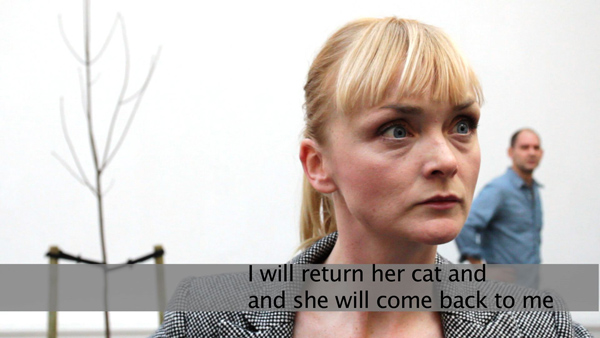 This week: Brian and Patricia are joined by Tess Thackara in a rollicking conversation with artist Jonn Herschend. They discuss amusement parks, rugby, the art world's need for humor, THE THING Quarterly, and of course Jonn's diverse studio practice.
Raised in a midwestern amusement park, Jonn Herschend is an interdisciplinary artist, filmmaker and experimental publisher preoccupied with how emotional confusion, absurdity and veracity play out in the realm of the everyday. His performances, video work, and installations have included works such as a self portrait as a PowerPoint proposal for an amusement park ride, an infomercial about ambiguity, and a motorized trolley tour of places where personal crisis became public.
His work has been exhibited nationally and internationally including the Stuttgarter Filmwinter Film festival, Germany; Koh-i-noor, Denmark; LKV Gallery, Norway; the Cleveland Museum of Contemporary Art; the Pacific Film Archive, Berkeley; Southern Exposure and The Yerba Buena Center for the Arts in San Francisco. He is the co-founder and co-editor, along with Will Rogan, of the experimental publication THE THING Quarterly, and is a recent recipient of a Danish Arts Council grant for his work as co-curator, along with Heidi Hove, of the Deadpan Exchange international exhibition series, He has been a visiting lecturer at the University of California Berkeley, San Francisco State University, California College of Art and Stanford University.
Audio clip: Adobe Flash Player (version 9 or above) is required to play this audio clip. Download the latest version here. You also need to have JavaScript enabled in your browser.

download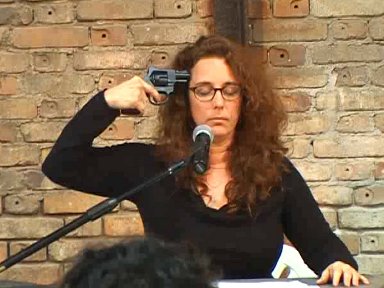 This week: Duncan talks to installation and performance artist Tania Bruguera.
TANIA BRUGUERA
Tania Bruguera (born 1968, Havana, Cuba) is a Cuban installation and performance artist, trained at the Instituto Superior de Arte in Havana and at the School of the Art Institute of Chicago. Bruguera's work pivots around issues of power and control.
She lives and works between Chicago and Havana. She is the founder and director of Arte de Conducta (behavior art), the first performance studies program in Latin America, which is hosted by Instituto Superior de Arte in Havana. She is also an Assistant Professor at the Department of Visual Arts of The University of Chicago, United States and is an invited professor at the University IUAV in Venice, Italy.
A March 2009 performance by Tania Bruguera, at an arts centre in Havana, has been involved in controversy. During the performance Tania Bruguera put up a microphone and told people in attendance they could say whatever they wanted for one minute. Various of the attendees use the opportunity to ask for "freedom" and "democracy". One of these was the awarded blogger Yoani Sanchez. The Cuban government denounced this in a statement saying that it considered "this to be an anti-cultural event of shameful opportunism that offends Cuban artists and foreigners who came to offer their work and solidarity."
Another controversial performance in September 2009 in the National University of Colombia (Bogota branch), included consumption of cocaine provided by the artist to the attendants. According to University officials, the artist asked for permission to carry a weapon and use cocaine but permission was denied.
Audio clip: Adobe Flash Player (version 9 or above) is required to play this audio clip. Download the latest version here. You also need to have JavaScript enabled in your browser.

download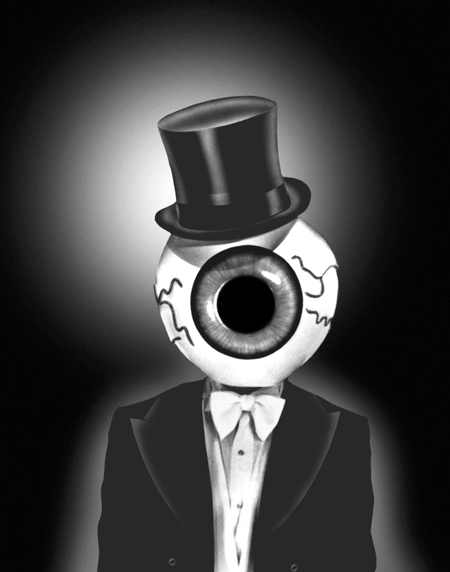 This week: Richard and guest host Charles King speak with Hardy Fox, from the Cryptic Corporation who acts as the agent of The Residents. The Residents is an American art collective best known for avant-garde music and multimedia works. The first official release under the name of "The Residents" was in 1972, and the group has since released over sixty albums, numerous music videos and short films, three CD-ROM projects, ten DVDs.
They have undertaken seven major world tours and scored multiple films. Pioneers in exploring the potential of CD-ROM and similar technologies, The Residents have won several awards for their multimedia projects. Ralph Records, a record label focusing on avant garde music, was started by The Residents. Throughout the group's existence, the individual members have ostensibly attempted to operate under anonymity, preferring instead to have attention focused on their art output.
Much outside speculation and rumor has focused on this aspect of the group. In public, the group appears silent and costumed, often wearing eyeball helmets, top hats and tuxedos – a long-lasting costume now recognized as their signature iconography. Their albums generally fall into two categories: deconstructions of Western popular music, or complex conceptual pieces, composed around a theme, theory or plot. They are noted for surrealistic lyrics and sound, and disregard for conventional music composition.
Audio clip: Adobe Flash Player (version 9 or above) is required to play this audio clip. Download the latest version here. You also need to have JavaScript enabled in your browser.

download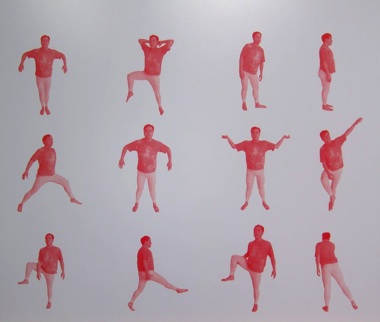 This week: Patricia Maloney sits down with queer feminist artist and writer Emily Roysdon, as well as Phyllis Wattis MATRIX Curator Elizabeth Thomas. The conversation took place on December 10, 2010, as Roysdon was in the final stages of preparing for her exhibition at the University of California, Berkeley Art Museum's Emily Roysdon: If I Don't Move Can You Hear Me?/MATRIX 235, on view through March 6, 2011. Topics range from nostalgic delusions in Berkeley to hallucinations of the apocalypse on New York's West Side. Along they way, they cover regulation, claiming space, collaboration, ecstatic resistance, and opening up language to find meaning. http://www.bampfa.berkeley.edu/exhibition/235
This interview is part of the ongoing collaboration between Bad At Sports and Art Practical.
Emily Roysdon is an artist and writer living and working in New York and Stockholm. She completed the Whitney Museum Independent Study Program in 2001 and an MFA at UCLA in 2006. She employs wide-ranging methods in developing her projects, including performance, photography, installation, text, and video, among others. Roysdon's concept of "ecstatic resistance," which reflects on the impossible and imaginary in politics, was featured in simultaneous exhibitions of Grand Arts in Kansas City, and X Initiative in New York. Recenlty, her work has been included in the 2010 Whitney Biennial, Greater NY at PS1, Manifesta 8, and the Bucharest Biennial 4.  Roysdon is editor and co-founder of the queer feminist journal and artist collective, LTTR.