Audio clip: Adobe Flash Player (version 9 or above) is required to play this audio clip. Download the latest version here. You also need to have JavaScript enabled in your browser.

download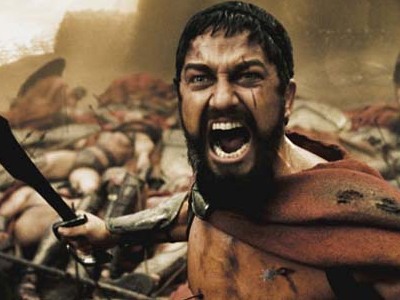 This Week: Our listeners take over. After a painfully silly intro with Richard, Duncan, and Claudine, we turn it over to those who recorded their own interviews at the MDW Fair 2011!!
Audio clip: Adobe Flash Player (version 9 or above) is required to play this audio clip. Download the latest version here. You also need to have JavaScript enabled in your browser.

download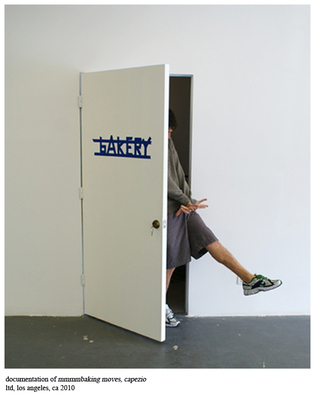 This week: San Francisco checks in with a discussion with Aaron GM and Ginger Wolfe-Suarez
In this episode Art Practical contributors Zachary Royer Scholz, Elyse Mallouk, and Patricia Maloney speak with artists Aaron GM and Ginger Wolfe-Suarez. This was one of several conversations held over the weekend of the fair as part of "In and Out of Context: Artists Define the Space between San Francisco and Los Angeles," a program that invited artists to consider the two cities as a continuously evolving constellation of dialogues, shared interests, and overlapping approaches. An abridged transcript of the conversation can be read on Art Practical.
Aaron GM lives and works in Los Angeles. He studied at both San Francisco Art Institute and UCLA. Recently he exhibited a solo presentation at the NADA Art fair in Miami Beach (2010). Other Recent solo exhibitions include capezio (2010) at ltd los angeles, Timeshares (2009) at Parker Jones Gallery in Los Angeles, and sales calls(2008) at Blanket Gallery in Vancouver. Aaron has shown in group exhibitions both nationally and internationally.
Ginger Wolfe-Suarez is an emerging conceptual artist, writer, and theorist. Her work often takes the form of large-scale sculpture, exploring the psychology of built space. Both an exploration into the experiential phenomena of body-object relationships, and a questioning of the material nature of sculpture interweave concepts of memory and process. Wolfe-Suarez teaches studio critique and art theory, and is currently Visiting Faculty in the graduate program at San Francisco Art Institute. Her writings on art criticism have been published internationally, and her artwork has been recently exhibited at Silverman Gallery, ltd Los Angeles, KUNSTRAUM AM SCHAUPLATZ in Vienna, Artist Curated Projects in Los Angeles, Mills Art Museum, Yerba Buena Center for the Arts, and High Desert Test Sites, among others. She studied at Goldsmiths College in London and later received her BFA from The School of the Art Institute of Chicago, and her MFA from the University of California at Berkeley. Wolfe-Suarez lives and works in Richmond, CA, where she raises her three-year-old son.
Audio clip: Adobe Flash Player (version 9 or above) is required to play this audio clip. Download the latest version here. You also need to have JavaScript enabled in your browser.

download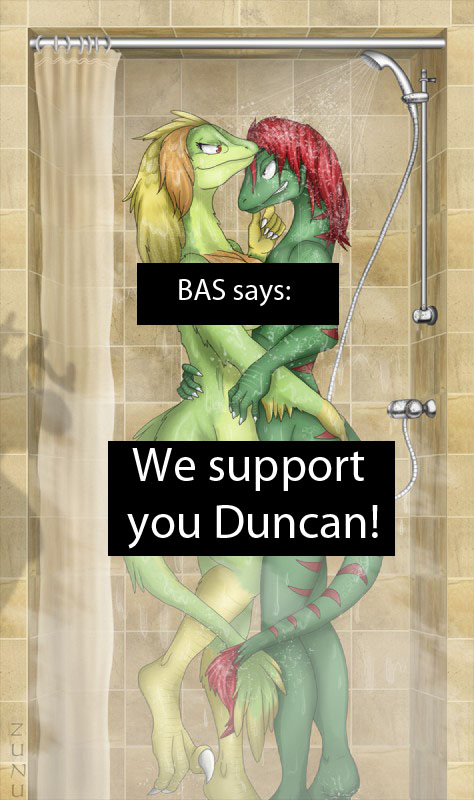 This week: Tom and Amanda are back! They meet with the fine folks from The New Art Network to discuss their group, the ScultpureCenter and more!
BAS embraces Duncan and his differences.
Audio clip: Adobe Flash Player (version 9 or above) is required to play this audio clip. Download the latest version here. You also need to have JavaScript enabled in your browser.
This week: One of our favorite artists, Jason Lazarus is a slightly odd interview where we talk in a cave surrounded by SAIC students.
You can read more about Jason in a interview he gave to Caroline Picard in January.
Audio clip: Adobe Flash Player (version 9 or above) is required to play this audio clip. Download the latest version here. You also need to have JavaScript enabled in your browser.

download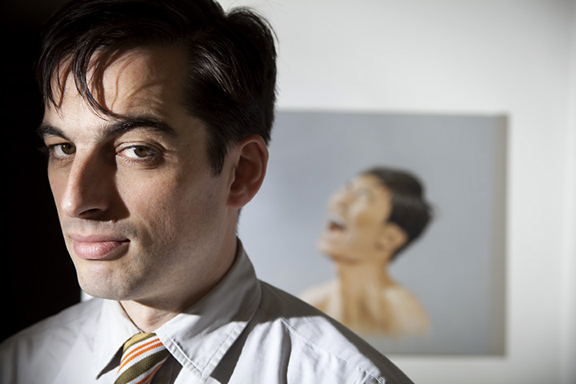 This week: As part of the Art Los Angeles Contemporary art fair, which took place January 27-30 at the Barker Hanger of the Santa Monica Airport, the crew from Art Practical produced "In and Out of Context: Artists Define the Space between San Francisco and Los Angeles," a series of conversation that imagined the two cities as "a continuously evolving constellation of dialogues, shared interests, and overlapping approaches.
In this episode Patricia Maloney and Art Practical editor Victoria Gannon chatwith San Francisco-based artist Luke Butler, again in the parking lot of the Santa Monica Airport, as part of their ongoing quest to find a quiet spot away from the bustle of the fair. Butler reflects on his longstanding admiration for Captain Kirk while Patricia and Victoria wonder if he'll suddenly start speaking in Klingon. Later, Patricia and AP editor Tess Thackara speak with artist Sarah Cain about her years living and working in the Bay Area before relocating to Los Angeles, her working process, and the oases she finds in LA.
Luke Butler received his MFA from California College of the Arts in 2008. Heworks in paintings and collage; much of his imagery comes from pop culture, most often from television and movies of his childhood including Starsky and Hutch and Star Trek, along with other iconic images, such as that of former U.S. presidents. Butler's work was included in the 2010 California Biennial at the Orange County Museum, Newport Beach, CA. He is represented by Silverman Gallery in San Francisco, CA.
Sarah Cain received her BFA from the San Francisco Art Institute in 2001 and her MFA from the University of California Berkeley in 2006; she attended Skowhegan in 2006. Her work has been exhibited at the San Francisco Museum of Modern Art; the Santa Barbara Contemporary Arts Forum; the Orange County Museum of Art, Newport Beach, CA; KN Gallery, Chicago; and the Seiler + Mosseri-Marlio Gallery, Zurich. Cain received a Pollock-Krasner Foundation Grant in 2007 and a SECA Art Award in 2006. She is represented by Anthony Meier Fine Arts, San Francisco and Honor Fraser Gallery, Los Angeles.
Also check out last weeks show with Lisa Anne Auerbach and Michael Parker/a> if you didn't catch it, they have a great conversation on torn porn and being one's own bumper sticker to the Shakers and how artists can make change in the work. Airport parking lots, who ever thought so many interesting conversations were going on at them?