Audio clip: Adobe Flash Player (version 9 or above) is required to play this audio clip. Download the latest version here. You also need to have JavaScript enabled in your browser.

download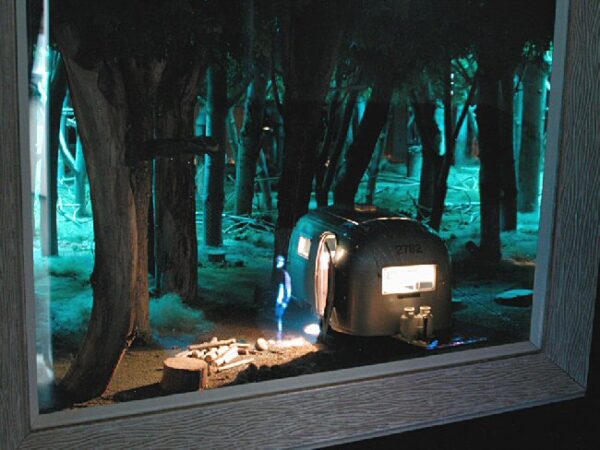 This week: We talk to artist David Hoffos. Next, we talk with Joe Lanasa about the Fulton Street Collective.
About David:
Scenes from the House Dream opens at the Illingworth Kerr Gallery, Alberta College of Art and Design, Calgary, Oct. 27
and runs until Dec. 31, I think.
In 1994, David Hoffos received a BFA with great distinction from the University of Lethbridge. Since 1992 Hoffos has maintained an active exhibition schedule – with over 30 solo exhibitions, including Catastrophe, 1998 (Illingworth Kerr Gallery, Calgary; Fundació Joan Miró, Barcelona; Or Gallery, Vancouver; and Blackwood Gallery, Mississauga) and Another City, 1999-2002 (Southern Alberta Art Gallery, Lethbridge; Trépanier Baer, Calgary; Joao Graça, Lisbon; The Art Gallery of Ontario, Toronto; and Museé des Beaux-Arts, Montréal). In 2003 Hoffos (with Trépanier Baer) launched the first phase of Scenes from the House Dream, a five-year series of linked installations. The entire series is set to begin its cross-Canada tour in the fall of '08. His single-channel work has been shown in festivals in over twenty countries, and he recently represented Canada at the 48th Oberhausen Short Film Festival, Germany. A survey of his installation work debuted at the Edmonton Art Gallery in December, 2003. His first theatre piece – Hoffos/Clarke Conspiracy (with Denise Clarke/One Yellow Rabbit) – debuted at Calgary's High Performance Rodeo in 2006. He has just completed scenic and visual effects design for the Decidedly Jazz Danceworks production wowandflutter. Hoffos has been invited to several residencies, including three at the Banff Centre. The artist has received awards including 2nd place in the inaugural Sobey Art Award, December 2002; the 2004 York Wilson Endowment Award; Images Grand Prize, 2007; and a Long-Term Visual Arts Project Grant, 2008. David Hoffos lives and works in Lethbridge, Alberta. He is represented by Trépanier Baer, Calgary.
About Fulton Street Collective: In the early 1990s, Anna Fermin and I were struggling singer-songwriters on the northside of Chicago, rehearsing in a corner room of a print-shop business owned by Don and Janeen (who also managed our budding musical careers).   We were the epitome of poor, downtrodden, and struggling artists.  One day Don and Janeen decided they wanted to leave the stress of Chicago, and relocated to the Pacific Northwest coast of Washington state. They gave their business to a "collective" of printers.
The printers business didn't do very well and one day they informed Anna and I that we had to leave the very next month. By this time Anna was developing a popular fan base in Chicago with her unstoppable talent, in alt-country bands (AnnaBoy and Trigger Gospel), and I was turning my angst-ridden, heart and soul-wrenching songs into rock anthems and road-house dance parties (Fulton St. Saints, JLB).
We didn't want to jinx anything by leaving our sacred practice venue, so we put our heads together to figure out how to keep the space. We negotiated with the building owners (Industrial Council of Nearwest Chicago), which provides small businesses incubator environments in the neighborhood.
Anna suggested that we could create an environment geared towards artists and other creative people by purchasing the 2nd and 3rd floors. So we did.  We worked, mostly by ourselves, to completely gut the 2nd floor of the building (we whitewashed the walls with a spray painter that left us spitting out white paint still to this day).  We then put an ad in the newspaper for artists, and before long, the 2nd floor filled up, and so we expanded to the 3rd floor, which is now very active as well.
Audio clip: Adobe Flash Player (version 9 or above) is required to play this audio clip. Download the latest version here. You also need to have JavaScript enabled in your browser.

download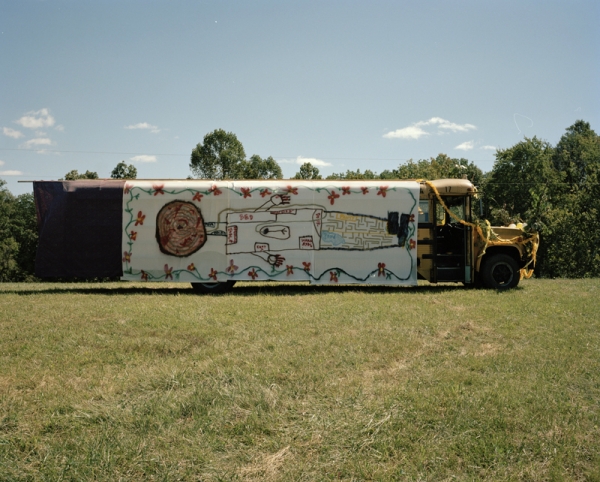 This week: We wrap up our series of presentations of recordings from Monique Meloche Gallery's Winter Experiment with Shannon Stratton talking to Ben Fain.
Audio clip: Adobe Flash Player (version 9 or above) is required to play this audio clip. Download the latest version here. You also need to have JavaScript enabled in your browser.
This week: Duncan talks with Wangechi Mutu! With many thanks to the School of the Art Institute of Chicago's visiting artist program for making this interview possible.
Wangechi Mutu (b.1972, Nairobi, Kenya) is an artist who lives and works in Brooklyn, New York. Originally from the Kenyan Kikuyu tribe, she was educated in Nairobi at Loreto Convent Msongari (1978-1989) and later studied at the United World College of the Atlantic, Wales (I.B., 1991). Mutu moved to New York in the 1990s, focusing on Fine Arts and Anthropology at the New School for Social Research and Parsons School of Art and Design. She earned a BFA from the Cooper Union for the Advancement of the Arts and Science in 1996, and then received an MFA from Yale University (2000).
Mutu's work has been exhibited at galleries and museums worldwide including the San Francisco Museum of Modern Art, the Miami Art Museum, Tate Modern in London, the Studio Museum in Harlem in New York, Museum Kunst Palast in Düsseldorf, Germany, and the Centre Pompidou in Paris. Her first solo exhibition at a major North American museum opened at the Art Gallery of Ontario in March 2010.[1]
She participated in the 2008 Prospect 1 Biennial in New Orleans and the 2004 Gwangju Biennale in South Korea. Her work has been featured in major exhibitions including Greater New York at the P.S.1 Contemporary Art Center and The Museum of Modern Art in New York, Black President: The Art and Legacy of Fela Anikulapo-Kuti at the New Museum of Contemporary Art in New York and the Barbican Centre in London, and USA Today at The Royal Academy in London.
On February 23, 2010 Wangechi Mutu was honored by Deutsche Bank as their first Artist of the Year. The prize included a solo exhibition at the Deutsche Guggenheim in Berlin. Titled My Dirty Little Heaven, the show traveled in June 2010 to Wiels Center for Contemporary Art in Brussels, Belgium.
She is represented by Barbara Gladstone in New York, Susanne Vielmetter Los Angeles Projects in Los Angeles and Victoria Miro Gallery in London.
Audio clip: Adobe Flash Player (version 9 or above) is required to play this audio clip. Download the latest version here. You also need to have JavaScript enabled in your browser.

download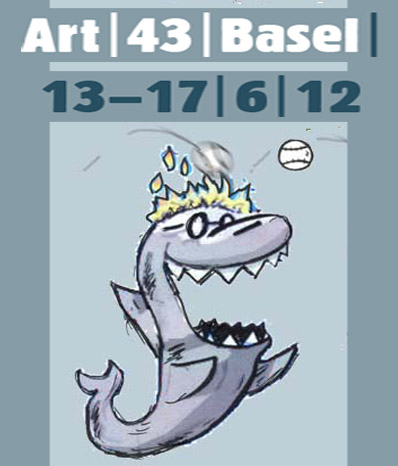 This week: Mark Staff Brandl reports from Art Basel 2011!
Audio clip: Adobe Flash Player (version 9 or above) is required to play this audio clip. Download the latest version here. You also need to have JavaScript enabled in your browser.

download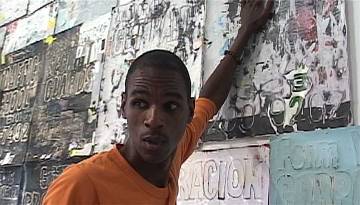 This week: Duncan and Claudine talk with Mark Bradford!
Deeply influenced by his experience growing up in South Central Los Angeles, the titles of his works often allude to stereotypes and the dynamics of class, race, and gender-based economies that structure urban society in the United States, specifically those of Los Angeles where he lives and works.
An anthropologist of his own environment, Bradford describes himself as a "modern-day flaneur," saying, "I like to walk through the city and find details and then abstract them and make them my own. I'm not speaking for a community or trying to make a sociopolitical point. At the end it's my mapping. My subjectivity."