download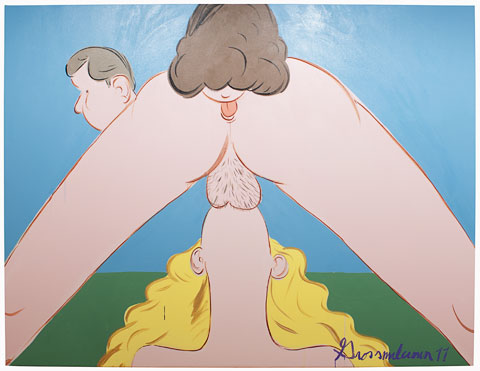 This week: New York presents Jonathan Grossmalerman interviewed by special guests The Ladies Auxiliary. After that the Amanda and Tom bus keeps right on rolling to the Socrates Sculpture Park. Epic!
download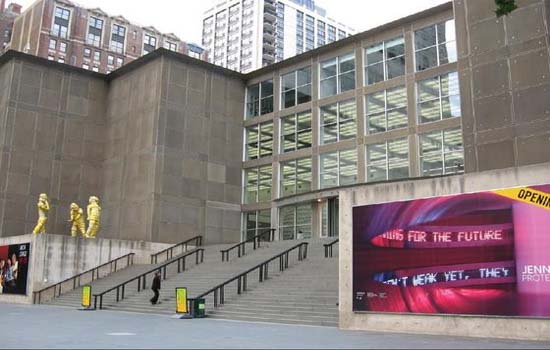 This week: The second installment of our pirate radio sessions, recorded live from NADA 2011! We are joined by local heroes The Museum of Contemporary Art, Chicago curators Michael Darling and Naomi Beckwith.
Naomi Beckwith is a curator at the Museum of Contemporary Art, Chicago. Beckwith joined the curatorial staff in May 2011. A native Chicagoan, Beckwith grew up in Hyde Park and attended Lincoln Park High School, going on to receive a BA in history from Northwestern University in Evanston, Illinois. She completed an MA with Distinction from the Courtauld Institute of Art in London, presenting her master's thesis on Adrian Piper and Carrie Mae Weems.
Afterward, she was a Helena Rubenstein Critical Studies Fellow at the Whitney Museum Independent Study Program in New York. Beckwith was a fall 2008 grantee of the Andy Warhol Foundation for the Visual Arts and was named the 2011 Leader to Watch by ArtTable. She serves on the boards of the Laundromat Project (New York) and Res Artis (Amsterdam).
Prior to joining the MCA staff, Beckwith was associate curator at The Studio Museum in Harlem. Preceding her tenure at the Studio Museum, Beckwith was the Whitney Lauder Curatorial Fellow at the Institute of Contemporary Art, Philadelphia, where she worked on numerous exhibitions including Locally Localized Gravity (2007), an exhibition and program of events presented by more than 100 artists whose practices are social, participatory, and communal.
Beckwith has also been the BAMart project coordinator at the Brooklyn Academy of Music and a guest blogger for Art21. She has curated and co-curated exhibitions at New York alternative spaces Recess Activities, Cuchifritos, and Artists Space.
Beckwith curated the exhibition 30 Seconds off an Inch, which was presented by the Studio Museum in Harlem November 12, 2009 – March 14, 2010. Exhibiting artworks by 42 artists of color or those inspired by black culture from more than 10 countries, the show asked viewers to think about ways in which social meaning is embedded formally within artworks.
Michael Darling (born 1968) is the James W. Alsdorf Chief Curator at the Museum of Contemporary Art, Chicago (MCA). Darling joined the MCA staff in July 2010.
Darling received his BA in art history from Stanford University, and he received his MA and PhD in art and architectural history from the University of California, Santa Barbara. Darling has worked as an independent writer and curator, contributing essays on art, architecture, and design to publications including Frieze, Art Issues, Flash Art, and LA Weekly. Darling frequently serves as a panelist, lecturer, and guest curator on contemporary art and architecture.
Prior to joining the MCA, Darling was the Jon and Mary Shirley Curator of Modern and Contemporary Art at the Seattle Art Museum (SAM), where he was awarded SAM's Patterson Sims Fellowship for 2009-10. In 2008, Darling began the program SAM Next, a series of contemporary art exhibitions presenting emerging or underappreciated artists from around the globe. Artist Enrico David, who exhibited as part of SAM Next, has since been nominated for the Turner Prize.
Darling curated the SAM exhibitions Target Practice: Painting Under Attack 1949-78 (June 25 – September 7, 2009), and Kurt (May 13 – September 16, 2010). Target Practice showcased the attacks painting underwent in the years following World War II. Kurt explored Kurt Cobain's influence on contemporary artists.
Darling was associate curator at the Museum of Contemporary Art, Los Angeles, before joining SAM. He co-curated The Architecture of R.M. Schindler (2001), which won the International Association of Art Critics "Best Architecture or Design Exhibition" award. The exhibition also won merit awards for interior architecture from the Southern California American Institute of Architects and the California Council of the American Institute of Architects.
download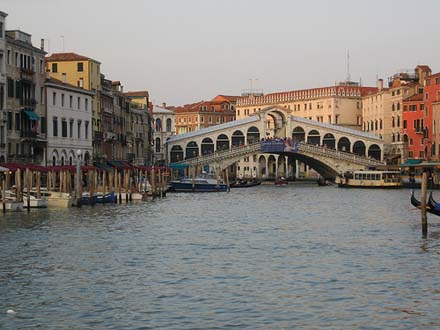 This week: Happy 2012! We kick off the new year with Mark Staff Brandl reporting from Venice 2011!
A Venice Biennale 2011 extravaganza. Mark Staff Brandl is in the City of St. Mark. Brandl, the Central European Bureau and VaporettoShark, traverses and discusses his way through this huge international festival with sporadic assistance from Peter Stobbe, Claudia Tolusso, Manuela Gritsch, Elisabeth Payer, Tamara Remus, Lucas Malsch, Adam Vogt, Sarah Rohner, Johanna Gschwend, Marc Bless, Manuel Ackermann, Chandra Marquart and others from the Art Academy of Liechtenstein. He covers many of the national pavilions at the Giardini park, discusses much of the Centrale and even works his way through all of the massive Arsenale. Furthermore, at the end Dr. Mark and Dr. Peter visit and discuss some thrilling old paintings at the Accademia, the wonderful Venetian Museum and go to a retrospective of Julian Schnabel in the Museo Correr, located in the Piazza San Marco. Whew. Viva la Serenissima!
This is the 54th incarnation of this show, probably the most important contemporary art exhibition. It takes place once every two years, the first Biennale being held in 1895. The Exhibition this year, titled ILLUMInations was curated by Bice Curiger; it is the largest yet, spreading over 108,000 square feet between the Giardini and the Arsenale, and features 83 artists from all over the world. The Accademia art museum is situated on the south bank of the Grand Canal, within the sestiere of Dorsoduro. It was founded in 1750 and contains among a huge number of others, works by Bellini, Guardi, Giorgione, Pietro Longhi, Lorenzo Lotto, Mantegna, Tiepolo, Titian, Veronese, Vasari, and Mark's great favorite: Tintoretto. The Museo Correr is the civic museum of Venice and extends along the south side of the Piazza. It holds art, documents, artifacts, and maps that chart the history of Venice across the centuries. It has also has shown one person exhibitions of contemporary artist such as Anselm Kieffer, Lucian Freud, Francis Bacon, and Enzo Cucci.
download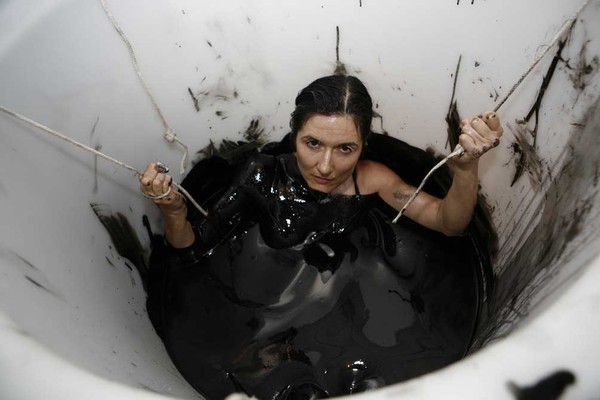 This week: Living legend, innovator, visionary, Carolee Schneemann.
Working across a range of disciplines, including performance, video, installation, photography, text, and painting, the artist Carolee Schneemann has transformed contemporary discourse on the body, sexuality, and gender. During her recent visit to San Francisco, Schneemann participated in the November 30, 2011 panel discussion, "Looking at Men, Then and Now" [LINK: http://www.somarts.org/manasobject-closes/] at the Somarts SOMArts Culture Cultural Center, in San Francisco, in conjunction with the exhibition, Man as Object: Reversing the Gaze, in which she was also a featured artist. On December 2, 2011 Eli Ridgway Gallery hosted an evening in celebration of the recently published Millennium Film Journal #54: "Focus on Carolee Schneemann." Art Practical's Liz Glass and Kara Q. Smith had the opportunity to sit down with Schneemann in between the two events to speak with her about her work.
Carolee Schneemann [LINK: http://www.caroleeschneemann.com/index.html] has shown at the Los Angeles Museum of Contemporary Art; the Whitney Museum of American Art; the Museum of Modern Art, New York; Centre Georges Pompidou, Paris; and the New Museum of Contemporary Art; among many other institutions. Her writing is published widely, including in Correspondence Course: An Epistolary History of Carolee Schneemann and Her Circle (ed. Kristine Stiles, Duke University Press, 2010) and Imaging Her Erotics: Essays, Interviews, Projects (MIT Press, 2002). She has taught at New York University, California Institute of the Arts, Bard College, the School of the Art Institute of Chicago. Schneemann is the recipient of a 1999 Art Pace International Artist Residency, San Antonio, Texas; two Pollock-Krasner Foundation grants (1997, 1998); a 1993 Guggenheim Fellowship and a NationalEndowment for the Arts Fellowship. The retrospective of her work, Carolee Schneemann: Within and Beyond the Premises, is on view at the Henry Art Gallery, in Seattle, through December 30, 2011. [LINK: http://www.henryart.org/exhibitions]
An abridged transcript of this interview appears in Art Practical's "Year in Conversation" issue, which you can see here:  http://www.artpractical.com
download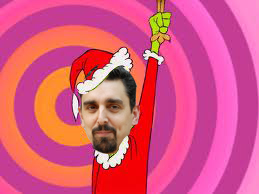 This week: Put on your footie pajamas, get a cup of hot coco, and eavesdrop on Max's bedtime story. There is enough hamming it up here to make a vegetarian squirm.
This episode is squeaky clean and safe for the kiddies.