Audio clip: Adobe Flash Player (version 9 or above) is required to play this audio clip. Download the latest version here. You also need to have JavaScript enabled in your browser.
This week: Duncan talks with Wangechi Mutu! With many thanks to the School of the Art Institute of Chicago's visiting artist program for making this interview possible.
Wangechi Mutu (b.1972, Nairobi, Kenya) is an artist who lives and works in Brooklyn, New York. Originally from the Kenyan Kikuyu tribe, she was educated in Nairobi at Loreto Convent Msongari (1978-1989) and later studied at the United World College of the Atlantic, Wales (I.B., 1991). Mutu moved to New York in the 1990s, focusing on Fine Arts and Anthropology at the New School for Social Research and Parsons School of Art and Design. She earned a BFA from the Cooper Union for the Advancement of the Arts and Science in 1996, and then received an MFA from Yale University (2000).
Mutu's work has been exhibited at galleries and museums worldwide including the San Francisco Museum of Modern Art, the Miami Art Museum, Tate Modern in London, the Studio Museum in Harlem in New York, Museum Kunst Palast in Düsseldorf, Germany, and the Centre Pompidou in Paris. Her first solo exhibition at a major North American museum opened at the Art Gallery of Ontario in March 2010.[1]
She participated in the 2008 Prospect 1 Biennial in New Orleans and the 2004 Gwangju Biennale in South Korea. Her work has been featured in major exhibitions including Greater New York at the P.S.1 Contemporary Art Center and The Museum of Modern Art in New York, Black President: The Art and Legacy of Fela Anikulapo-Kuti at the New Museum of Contemporary Art in New York and the Barbican Centre in London, and USA Today at The Royal Academy in London.
On February 23, 2010 Wangechi Mutu was honored by Deutsche Bank as their first Artist of the Year. The prize included a solo exhibition at the Deutsche Guggenheim in Berlin. Titled My Dirty Little Heaven, the show traveled in June 2010 to Wiels Center for Contemporary Art in Brussels, Belgium.
She is represented by Barbara Gladstone in New York, Susanne Vielmetter Los Angeles Projects in Los Angeles and Victoria Miro Gallery in London.
Audio clip: Adobe Flash Player (version 9 or above) is required to play this audio clip. Download the latest version here. You also need to have JavaScript enabled in your browser.

download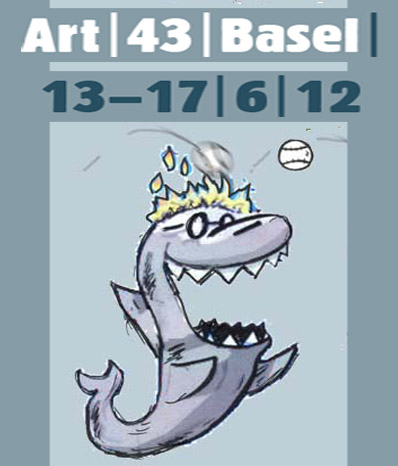 This week: Mark Staff Brandl reports from Art Basel 2011!
Audio clip: Adobe Flash Player (version 9 or above) is required to play this audio clip. Download the latest version here. You also need to have JavaScript enabled in your browser.

download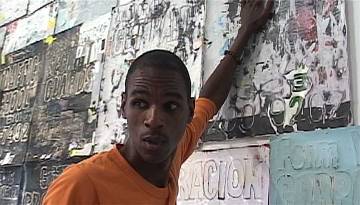 This week: Duncan and Claudine talk with Mark Bradford!
Deeply influenced by his experience growing up in South Central Los Angeles, the titles of his works often allude to stereotypes and the dynamics of class, race, and gender-based economies that structure urban society in the United States, specifically those of Los Angeles where he lives and works.
An anthropologist of his own environment, Bradford describes himself as a "modern-day flaneur," saying, "I like to walk through the city and find details and then abstract them and make them my own. I'm not speaking for a community or trying to make a sociopolitical point. At the end it's my mapping. My subjectivity."
Audio clip: Adobe Flash Player (version 9 or above) is required to play this audio clip. Download the latest version here. You also need to have JavaScript enabled in your browser.

download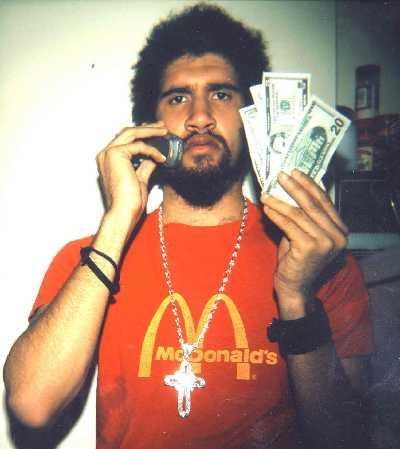 This week: Tom talks to Hennessy Youngman. Hennessy Youngman (aka Jayson Musson) is the host and visionary behind Art Thoughtz, a video series that is insightful, smart as fuck, and hilarious.
Audio clip: Adobe Flash Player (version 9 or above) is required to play this audio clip. Download the latest version here. You also need to have JavaScript enabled in your browser.

download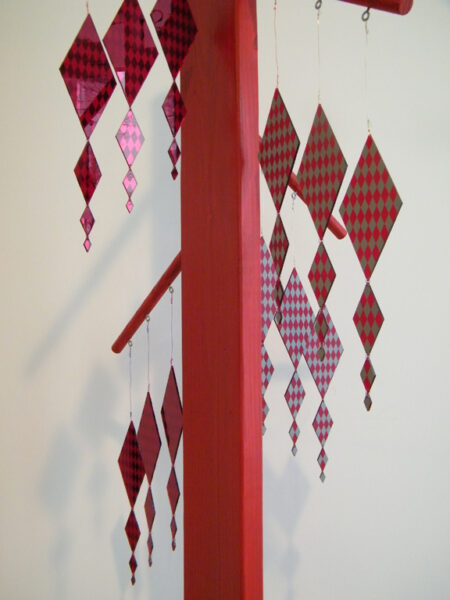 This week: Recorded live at the Winter Experiment at Monique Meloche Gallery, Dan Gunn talking with Michelle Grabner.
From Dan's website, dangunn.com:
Winter Experiment 2011
January 18th to the 22nd, 2011.
Opening and conversation on the 22nd at 1pm.
Monique Meloche Gallery presents the Winter Experiment 2011. Four artists have been invited do one week long installations that end in a discussion open to the public. Please join me for my exhibition at that culminates in a Saturday afternoon "conversation" with Michelle Grabner. Chicago contemporary art podcast Bad At Sports will also be onsite covering the talks.
Saturday January 22, 1pm: Dan Gunn & Michelle Grabner
Michelle Grabner, who is an artist, curator, writer and the founder of The Suburban in Oak Park, teaches at the School of the Art Institute. After the conversation, follow us to Shane Campbell Gallery, for the open of Grabner's solo exhibition Like a rare morel.