Audio clip: Adobe Flash Player (version 9 or above) is required to play this audio clip. Download the latest version here. You also need to have JavaScript enabled in your browser.

download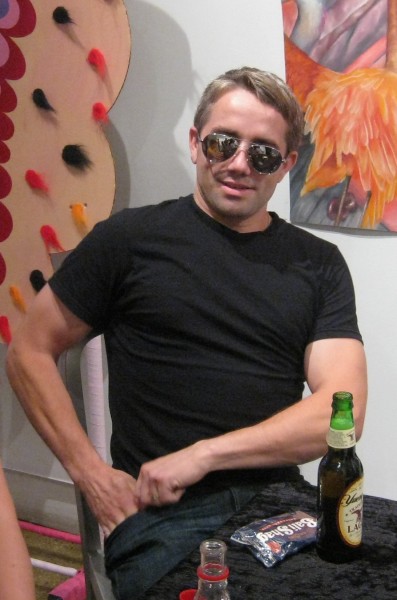 This week: Live on stage without a net from Art Expo Chicago 2013 (aka EXPO CHICAGO, The International Exposition of Contemporary and Modern Art) Duncan and Richard talk to Galleries Charlie James (Charlie James Gallery, Los Angeles) and artist William Powhida!
William Powhida (b. 1976, New York) is an artist and critic living and working in Williamsburg, Brooklyn. For several years Powhida worked as an art critic for the Brooklyn Rail while developing his own artistic practice. Powhida's work, reflecting his critical background, displays a concentrated fascination with the politics of access and the powers that control the assignment of value in the artworld. All roles are fair game, from nouveau-hot artists and the market-setting collectors that buy them, to the branded dealers that sell the work and the critics paid to provide intellectual justification for the pricepoints.
To soften what might appear a direct editorial voice, Powhida projects his commentary through the lens of an alter-ego, one with whom he shares a name (William Powhida). This alter-ego closely resembles any number of freshly minted artworld 'geniuses,' though Powhida's character happens to exhibit all of the worst traits imaginable in any coddled enfant-terrible art star. The fictional Powhida is petulant, narcissistic, and debauched. He has enormous feelings of entitlement, and a perspective so firmly rooted in solipsism that it seems an impossible exaggeration. This art star on the verge of self-immolation documents his misery and rage against the manifold injustices of the art world through a series of To Do Lists, Enemies Lists, and monomaniacal screeds that take on the look of disturbed 3am rants. However, not all of this work exists in the first person. In addition to the alter-ego's jeremiads, Powhida adds the sycophantic voice of the press ¬ a vital part of the star-making process. Ostensibly a frequent subject of Man About Town profiles in fashion magazines and newspapers, the alter-ego's more offensive conduct and outsized claims are documented in this way.
Which brings us to the startling visual power of Powhida's work. All of the content above, from the character's first-person attacks to press profiles by the New York Post, the LA Weekly, and 944 Magazine (examples) are all rendered in beautiful trompe l'oeil compositions that use various combinations of graphite, gouache, and colored pencil on either panel or paper. It is in fact the visual presentation of Powhida's arguments, coupled with their humor, that makes Powhida's sometimes scathing commentaries so much fun to digest.
William Powhida earned his BFA from Syracuse University, and took his MFA from Hunter College. He is represented by Platform Gallery in Seattle, and Charlie James Gallery in Los Angeles.
Established in Los Angeles in 2008, Charlie James Gallery represents work by emerging and mid-career artists.
969 Chung King Road
Los Angeles, CA 90012
T: 213.687.0844
F: 213.687.8815
HOURS:
Wednesday – Saturday
12 – 6 PM
Audio clip: Adobe Flash Player (version 9 or above) is required to play this audio clip. Download the latest version here. You also need to have JavaScript enabled in your browser.

download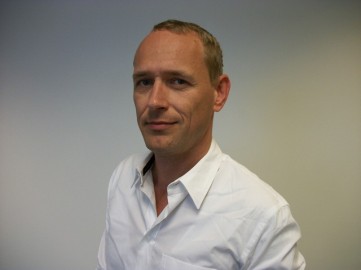 This week: Patricia talks to artist Christian Jankowski. Chaos ensues. Chewing too.
Audio clip: Adobe Flash Player (version 9 or above) is required to play this audio clip. Download the latest version here. You also need to have JavaScript enabled in your browser.

download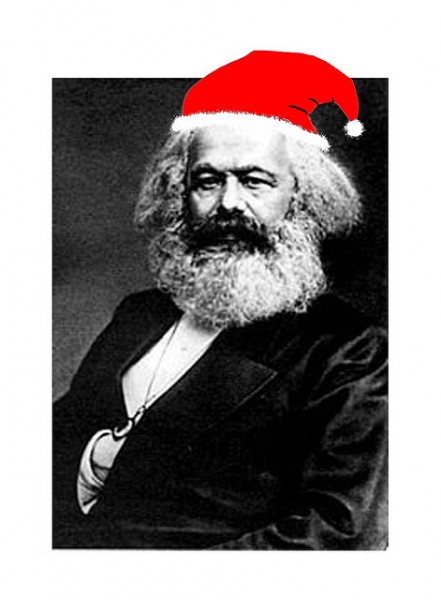 This Week: Do Duncan and Richard take a week off, kick back, drink that eggnog Duncan makes with lighter fluid???
NO, no they do not. They undertake to make a holiday special so labor intensive, so wacky, so stupid it is hard to beleive. Yes, it is here.
AND, if you survive the dramatic reading, you will be rewarded by some rare and amazing Christmas Classics, about Daleks, sex, and stuff like that.
HO HO HO.
Audio clip: Adobe Flash Player (version 9 or above) is required to play this audio clip. Download the latest version here. You also need to have JavaScript enabled in your browser.

download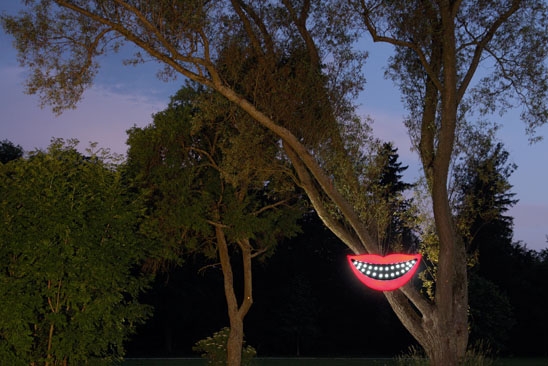 This week: Duncan and Richard at Expo Chicago 2013 talking to Sanford Biggers, Elysia Borowy-Reeder and José Lerma.
From Expo's info:
Sanford Biggers, Elysia Borowy-Reeder and José Lerma in conversation with Richard Holland and Duncan MacKenzie for another rousing Bad at Sports discussion, hosts Richard Holland and Duncan MacKenzie will field interviews and commentary from Artist Sanford Biggers (SAIC MFA 1999, moniquemeloche, David Castillo Gallery, MASSIMO DE CARLO), Director of the Museum of Contemporary Art Detroit Elysia Borowy-Reeder and Artist José Lerma (SAIC Painting and Drawing), most recently featured in a solo exhibition for "Chicago Works" at the Museum of Contemporary Art Chicago.
Related articles across the web
Audio clip: Adobe Flash Player (version 9 or above) is required to play this audio clip. Download the latest version here. You also need to have JavaScript enabled in your browser.

download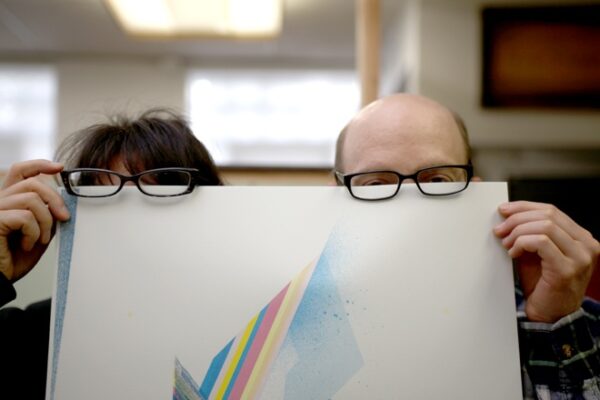 This week: First up, Sonnenzimmer! Duncan talks to Nick Butcher and Nadine Nakanishi about the poster scene, the business of art and design and more! Then What's the T's Dana B. makes her podcast debut in an interview with Sarah Weber, whose solo exhibition at Rena Sternberg Gallery is open through December 28th.
SARAH WEBER (b. 1988) is an artist currently working in Chicago. She received her MFA from the Pennsylvania Academy of the Arts in 2011 and her BFA from the School of the Art Institute of Chicago in 2009. Her work has recently been exhibited in Heaven Gallery (Chicago), Lloyd Dobler Gallery (Chicago), and Galerie Nord (Berlin). Sarah was the recipient of The Ox-Bow Scholarship, funded by the Joan Mitchell Foundation. Her first solo show at Rena Sternberg Gallery (Glencoe) will run through January 2014.
Sonnenzimmer is the Chicago-based studio of Nick Butcher and Nadine Nakanishi. Merging backgrounds in typography, printmaking, graphic design and fine art, we create hand-crafted posters, books, and music packaging for a wide array of clients. Most of our projects are screen printed in-house. We are always up for the challenge of creating unique visuals for projects. If you are interested in working with us, don't hesitate to contact us. To read about our process, check our FAQ page.
We've had somewhat of an elastic existence in our 7 year history. Beginning as a shared painting studio, equipped with industrial screen printing equipment, the venture quickly morphed into a design and print studio specializing in hand-crafted prints and design for some of the city's most recognized cultural institutions. As image making is becoming more and more present in commerce and enjoying a true revival in print making and painting, we hope our mixture of fine and applied art will be looked at as complimentary assets. That people understand they are not mutually exclusive. We are interested in idiosyncratic imagery. This is explored through many lenses of an ongoing practice – may it be of collaborative, experimental, or commercial nature.