Audio clip: Adobe Flash Player (version 9 or above) is required to play this audio clip. Download the latest version here. You also need to have JavaScript enabled in your browser.

download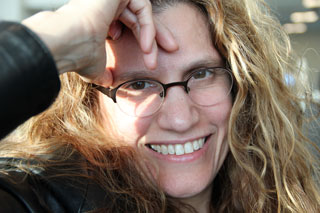 This week: Live from Miami, well it was broadcast live at the time, whatever, anyways, Sharon Louden!!
Sharon M. Louden graduated with a BFA from the School of the Art Institute of Chicago and an MFA from Yale University, School of Art. Her work has been exhibited in numerous venues including the Aldrich Contemporary Art Museum, the Drawing Center, Carnegie Mellon University, Birmingham Museum of Art, Weatherspoon Art Museum and the Kemper Museum of Contemporary Art. Louden's work is held in major public and private collections including the Neuberger Museum of Art, Whitney Museum of American Art, National Gallery of Art, Arkansas Arts Center, Yale University Art Gallery, Weatherspoon Art Museum, and the Museum of Fine Arts, Houston, among others.
Sharon Louden's work has also been written about in the New York Times, Art in America, Washington Post, Sculpture Magazine and the Philadelphia Inquirer, as well as other publications. She has received a grant from the Elizabeth Foundation for the Arts and has participated in residencies at Tamarind Institute, Urban Glass and Art Omi.
Louden's animations continue to be screened and featured in many film festivals and museums all over the world. Her animation, Carrier, premiered in the East Wing Auditorium of the National Gallery of Art in Washington, DC in March, 2011 in a historical program of abstract animation since 1927. Sharon also premiered a new animation titled, Community, at the National Gallery of Art in the program, "Cine Concert: Abstract Film and Animation Since 1970" on September 8, 2013.
Louden was commissioned by the Weisman Art Museum to make a site-specific work in dialogue with Frank Gehry's new additions to the museum. Entitled Merge, this solo exhibition consisted of over 350,000 units of aluminum extending over a 3,000 square foot space and was on view from October 2011 through May 2012. This piece was then reconfigured and permanently installed in Oak Hall at the University of Connecticut in Storrs, CT and completed in January, 2013.
Also in 2013, Louden received a New York Foundation for the Arts Artist Fellowship in the category of Architecture/Environmental Structures/Design.
Recent exhibitions include a solo exhibition of new work including Community (the animation that premiered at the National Gallery of Art), as well a site-specific installation, painting, drawing and sculpture at Morgan Lehman Gallery in New York in October through November, 2013. Currently on view is  a solo exhibition of Louden's paintings and drawings at Beta Pictoris/Maus Contemporary Art in Birmingham, Alabama, which will run through February 16, 2014.
Sharon Louden has taught for more than 20 years since graduating from Yale in 1991. Her teaching experience includes studio and professional practice classes to students of all levels in colleges and universities throughout the United States. Colleges and universities at which she has lectured and taught include: Kansas City Art Institute, College of Saint Rose, Massachusetts College of Art, Vanderbilt University and Maryland Institute College of Art. Sharon currently teaches at the New York Academy of Art in New York City. Last summer, Sharon taught experimental drawing and collage in the School of Art at Chautuaqua Institution in Chautauqua, New York.
In addition to teaching at the New York Academy of Art, Sharon also conducts a popular Lecture Series where she interviews luminaries and exceptional individuals in the art world and from afar.
Louden is also the editor of Living and Sustaining a Creative Life: Essays by 40 Working Artists published by Intellect Books and distributed by the University of Chicago Press. The book is already on its fourth printing since the first run sold out before its official release on October 15th, and has been #1 on Amazon.com's Bestseller List of Business Art References. It was also on Hyperallergic's List of Top Art Books of 2013. Recent press includes an interview in Hyperallergic blogazine, "How do Artists Live?". 
A book tour started on November 2, 2013 which includes Sharon Louden and other contributors visiting cities across the United States and in Europe through 2015.  Highlights include an event in the Salon at the Art Basel Miami Beach Art Fair this past December, 2013 as well as a discussion and book event at the 92nd St Y in New York and a panel discussion at the Hirshhorn Museum and Sculpture Garden in Washington, DC in January, 2014. For more information on the book tour, please clickhere.
In addition, she continues to conduct Glowtown workshops in schools and not-for-profit organizations across the country. Louden is also active on boards and committees of various not-for-profit art organizations and volunteers her time to artists to further their careers.
Sharon is a full-time practicing, professional artist who lives and works in Brooklyn, NY.
Audio clip: Adobe Flash Player (version 9 or above) is required to play this audio clip. Download the latest version here. You also need to have JavaScript enabled in your browser.

download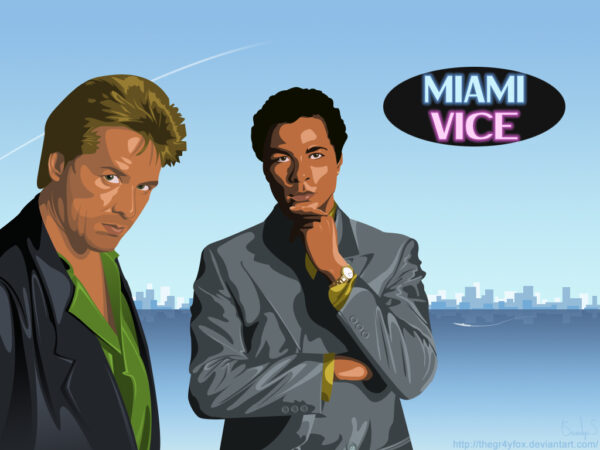 This week: The first of our series of shows receorded at Pulse 2013. Duncan and Brian talk to Rachel Adams and Jennie K. Lamensdorf.
Related articles across the web
Audio clip: Adobe Flash Player (version 9 or above) is required to play this audio clip. Download the latest version here. You also need to have JavaScript enabled in your browser.

download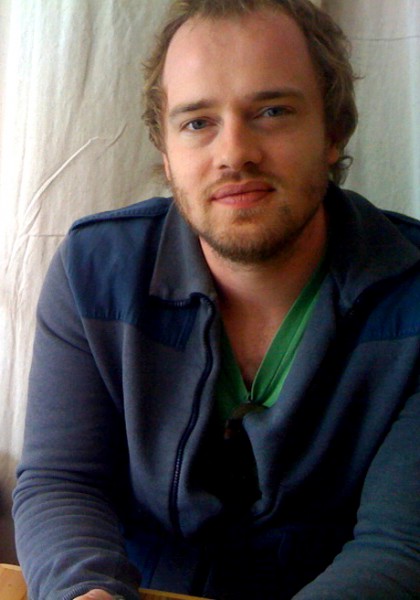 This week: From OxBow, Duncan, along with with Abigail Satinsky and Elizabeth Chodos, sit down for a chat with Hesse McGraw.
Hesse is a curator and writer and is Vice President for Exhibitions and Public Programs at the San Francisco Art Institute. At SFAI he directs the Walter and McBean Galleries, and oversees SFAI's public programs, visiting artists series and public education programs for youths and adults. From 2008 to 2013 he served as chief curator at the Bemis Center for Contemporary Arts in Omaha, Nebraska, where he developed an exhibition program focused on site-specific, immersive, cross-disciplinary, and socially engaged projects. At the Bemis Center he produced two-dozen exhibitions, including major public projects with artists Theaster Gates and Michael Jones McKean.
McGraw was formerly associate director of Max Protetch gallery in New York, and was the founding director and curator of Paragraph, which operates under the non-profit Charlotte Street Foundation in Kansas City, Missouri. He lectures widely and his writing has recently been published in Afterall, Art Papers, Outpost and in diverse exhibition catalogues. Recent awards and grants include an Andy Warhol Foundation Curatorial Research Fellowship, an ArtPlace America grant, a Robert Rauschenberg Foundation Artistic Innovation and Collaboration Grant, an NEA Our Town grant, and a Harpo Foundation grant.
Audio clip: Adobe Flash Player (version 9 or above) is required to play this audio clip. Download the latest version here. You also need to have JavaScript enabled in your browser.

download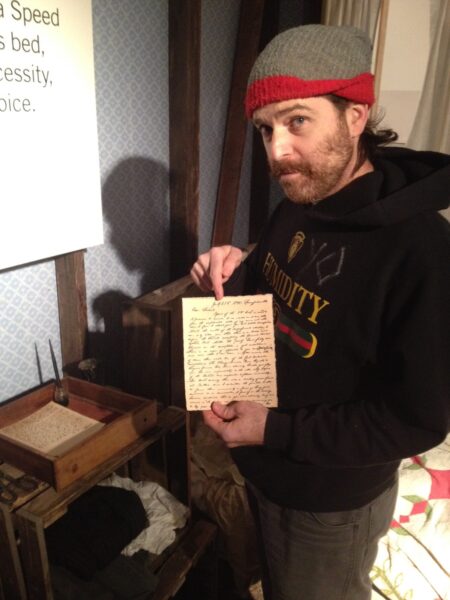 Skylar Fein was born in Greenwich Village and raised in the Bronx. He has had many careers including teaching nonviolent resistance under the umbrella of the Quakers, working for a gay film festival in Seattle, stringing for The New York Times and as pre-med student at University of New Orleans where he moved one week before Hurricane Katrina hit.
In the wreckage of New Orleans, Fein found his new calling as an artist, experimenting with color and composition of the detritus of Katrina. His work soon became known for its pop sensibility as well as its hard-nosed politics. After a few starring roles in group shows, he had his first solo show in May 2008 at Jonathan Ferrara Gallery in New Orleans.
In the fall of 2008, his Prospect.1: Biennial installation, "Remember the Upstairs Lounge," shined a spotlight on an overlooked piece of New Orleans history: a fire that swept through a French Quarter bar in 1973, killing everyone inside. The worst fire in New Orleans history has never been solved. His installation walked visitors right through the swinging bar doors, and offered visual riffs on politics and sexuality circa 1973. The piece was praised in Artforum, Art In America, The New York Times Magazine and The New Yorker, among others.
In late 2009, Fein had his first solo museum show, "Youth Manifesto," at the New Orleans Museum of Art. The exhibition was an ode to punk rock as a force for social and cultural upheaval. True to form, the opening reception was shut down by police responding to the look of the unlikely art-going crowd.
In March 2010, Jonathan Ferrara Gallery presented Fein's solo installation, "Skylar Fein: Rise of the Youth Front" at VOLTA Art Fair in New York during Armory Week. This installation drew thousands of people and delved into revolutionary politics past and present, a continuing theme in Fein's work.In May 2010,Fein was invited by the New York curatorial project No Longer Empty to recreate his "Remember the Upstairs Lounge" installation in a vacant Chelsea space.The exhibition, once again, drew thousands of visitors and sparked renewed interest in this piece of history. In September 2011, Fein exhibited over eighty new works in his solo exhibition Junk Shot at Jonathan Ferrara Gallery, New Orleans. This exhibition embodied this artist's turn towards formalism and art historical reference while maintaining Fein's iconic sensibilities and aesthetic.
Skylar Fein was the recipient of a 2009 Joan Mitchell Foundation Award and his work is in several prominent collections including The Whitney Museum of American Art, The Brooklyn Museum, The Frederick R. Weisman Art Foundation, The Louisiana State Museum, The Birmingham Museum of Art, the New Orleans Museum of Art and collectors Beth Rudin DeWoody, Lance Armstrong, and Lawrence Benenson.
Audio clip: Adobe Flash Player (version 9 or above) is required to play this audio clip. Download the latest version here. You also need to have JavaScript enabled in your browser.

download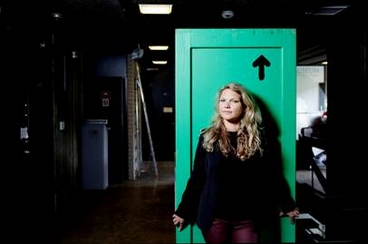 This week: From our residency at Expo Chicago 2013 we talk to the new (as of June 2013) Director of the Renaissance Society at the University of Chicago, Solveig Ovstebo.