Audio clip: Adobe Flash Player (version 9 or above) is required to play this audio clip. Download the latest version here. You also need to have JavaScript enabled in your browser.
This week: The amazing stupendous Michael Rakowitz!!
In a interrogative two part episode (555 and 556) we talk with Michael Rakowitz about the core of his practice and the evolution of his concerns.
Michael Rakowitz is a Chicago based artist whos works have appeared in venues worldwide including dOCUMENTA (13), P.S.1, MoMA, MassMOCA, Castello di Rivoli, the 16th Biennale of Sydney, the 10th Istanbul Biennial, Sharjah Biennial 8, Tirana Biennale, National Design Triennial at the Cooper-Hewitt, and Transmediale 05. He has had solo exhibitions at Tate Modern in London, Lombard Freid Gallery in New York, Alberto Peola Arte Contemporanea in Torino, and Kunstraum Innsbruck.
The works find their roots across history, architecture, and cultural exchange. They ask us to play remote witness to atrocity and triumph as we are made complicit in the challenges and trials of a globalized world.
Part 2: Here
Audio clip: Adobe Flash Player (version 9 or above) is required to play this audio clip. Download the latest version here. You also need to have JavaScript enabled in your browser.

download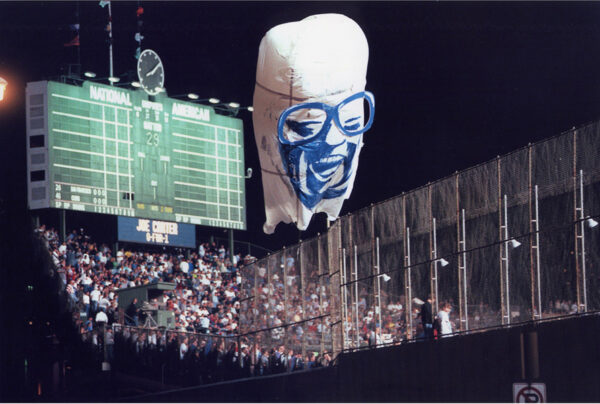 This week Dana Bassett and Duncan Mackenzie catch up with the artist Ben Stone. We are joined thanks to Artadia by special guest host (whose name Duncan has been mispronouncing for years and to his shame this continues here) Elysia Borowy-Reeder Executive Director of MOCAD ( Museum of Contemporary Art Detroit).
We catch up with Ben during the intense run up to his solo show at Western exhibitions which is up now through September 16, 2016. In a rich conversation we chat about things work, humor and contemporary art, violence, sports, and the magic of therapy.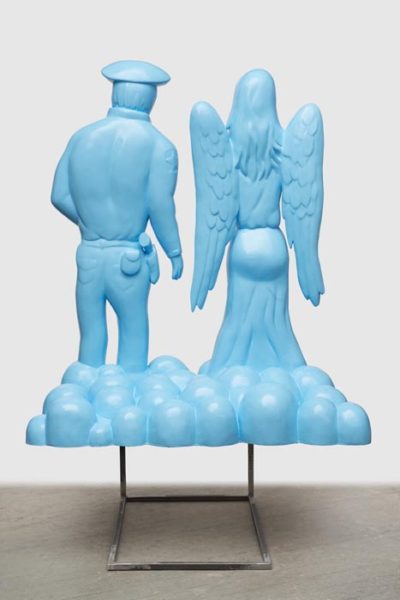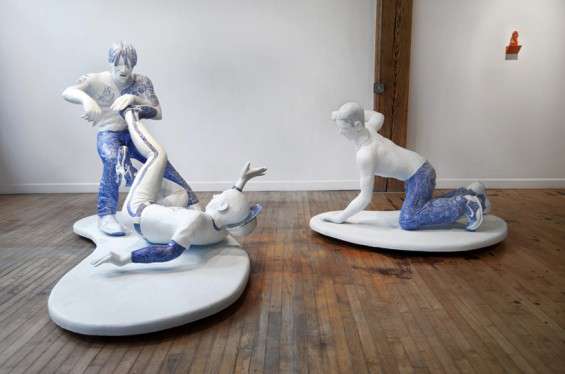 Audio clip: Adobe Flash Player (version 9 or above) is required to play this audio clip. Download the latest version here. You also need to have JavaScript enabled in your browser.

download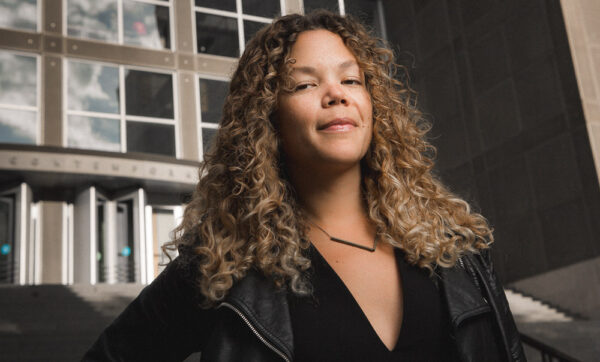 This week's episode produced in conjunction with Chicago's Lake FX Summit. We join Dana Bassett and Allison Glenn as they unpack the unusual public art exhibition "Messages in the Street." The conversation ranges broadly from the context of public art, institutional and non-institutional modes of being, money and our collective frustration with it, a surprising suggestion that Wittgenstein is a father, and they delve deep into hash tagging, and Beyoncé versus Bell Hooks.
Check out Dana Bassett's wrap up post here.
Friends & Followers!

Keep your eyes peeled for the upcoming B@S interview with Messages in the Street curator, Allison Glenn, and our very own Dana Bassett. In the meantime, check out the final and upcoming events for this innovative and exciting public program posted below.
Follow along with #MITS and via this location map.
SATURDAY, JULY 9: WOODLAWN
ARTIST TALK: Amanda Williams in conversation with L. Anton Seals, Jr.
Meeting place: 1130 W. 63rd Street
2-5pm
Join artist Amanda Williams in conversation with community organizer and creative placemaker L. Anton Seals, Jr. as they discuss how Williams fosters imaginative possibility in her work through the color gold.
Audience participation will be encouraged.
 
SUNDAY, JULY 10: PILSEN FINISSAGE
LIVE MUSIC PERFORMANCE: Natural Information Society
S. 18th / S. Blue Island / S. Loomis Plaza
6:30pm
Please join us for a closing performance featuring Joshua Abrams, Lisa Alvarado, and Mikel Avery of the avant-garde, psychedelic music ensemble, Natural Information Society.
ONGOING:
Sound collage accompaniment by Becky Grajeda: soundcloud.com/me
Audio clip: Adobe Flash Player (version 9 or above) is required to play this audio clip. Download the latest version here. You also need to have JavaScript enabled in your browser.

download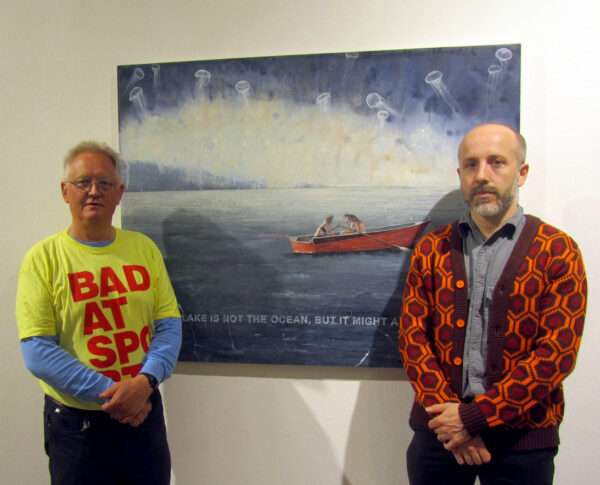 This week sees the return of the once thought lost Mark Staff Brandl!
Chris Dennis!
From his site:
Chris Dennis grew up in, England. He studied natural history illustration at Bournemouth and Poole College of Art and this classical training is evident in his current therianthropic work. After completing his BA (Hons) at the University of Wolverhampton he relocated to the United States, and in 2000 earned his MFA from the University of Art in San Francisco. In 2010 after a period in Berlin, Chris made Auckland his home. He has exhibited in New Zealand, Europe and across the United States.
He currently resides in Zürich, Switzerland.
My paintings are perhaps best described as 'Narrative expressionism' or 'internalized portraiture'. The stories behind these 'Therianthropic' pieces have been carefully obfuscated and invite the viewer to create their own narrative, bringing to mind facets or emotions that maybe more difficult to confront if not disguised behind a mask.