Audio clip: Adobe Flash Player (version 9 or above) is required to play this audio clip. Download the latest version here. You also need to have JavaScript enabled in your browser.

download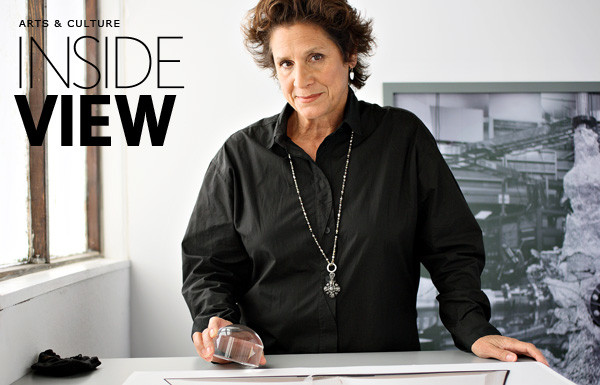 This week, we join Brian and Patricia as they chat with Bay Area artist, doyenne, and badass Catherine Wagner following a decadent champagne brunch in her studio to ring in the New Year. For over thirty years Catherine Wagner has been observing the built environment as a metaphor for how we construct our cultural identities. She's examined institutions as various as art museums and science labs, the home and Disneyland. Ms. Wagner's process involves the investigation of what art critic David Bonetti calls "the systems people create, our love of order, our ambition to shape the world, the value we place on knowledge, and the tokens we display to express ourselves."
While Ms. Wagner has spent her life residing in California, she has also been an active international artist, working photographically, as well as site-specific public art, and lecturing extensively at museums and universities. She has received many major awards, including the Rome Prize (2013-2014), a Guggenheim Fellowship, NEA Fellowships, and the Ferguson Award. In 2001 Ms. Wagner was named one of Time Magazine's Fine Arts Innovators of the Year. Her work is represented in major collections nationally and around the world, such as the Los Angeles County Museum of Art, SFMOMA, The Whitney Museum of American Art, MOMA, MFA Houston. She has also published several monographs, including American Classroom, Art & Science: Investigating Matter, and Cross Sections.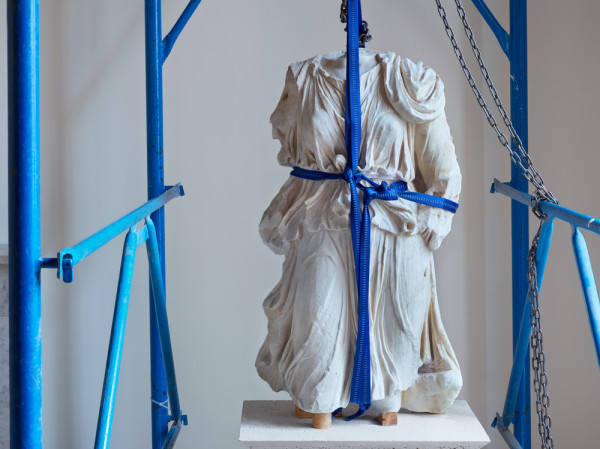 Audio clip: Adobe Flash Player (version 9 or above) is required to play this audio clip. Download the latest version here. You also need to have JavaScript enabled in your browser.

download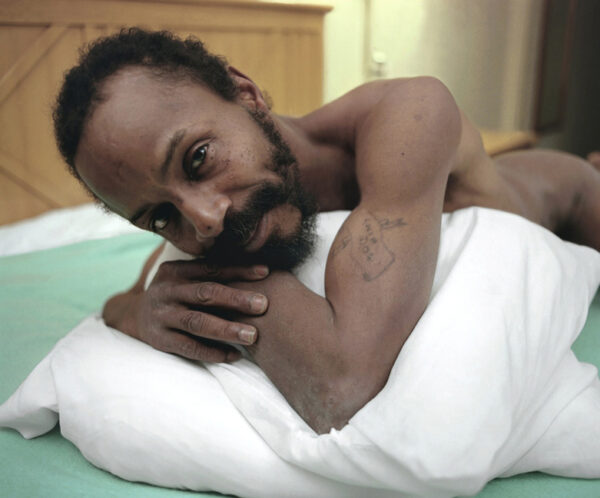 This week: About a year and a half ago we mourned the passing of a true Chicago legend. Barbara DeGenevieve was an epic instructor, a committed boundary tester, and an enthusiastic gender warrior. Lisa Wainwright did a great job memorializing her on our site and this September Iceberg Projects mounted the first exhibition in honor of her legacy. Dr. Dan Berger, David Getsy, Doug Ischar, and our own Duncan MacKenzie gathered to discuss her exhibition, her story, and what made her the force she was.
Yes. Four white men whose names all begin with D got together to discuss a great woman. Yes we know. Take your fingers away from your keyboards.
Iceberg – http://icebergchicago.com/barbara-degenevieve-medusa%E2%80%99s-cave—iceberg-projects.html
David Getsy Just dropped a new book and announced another. Check it out…
http://www.amazon.com/Abstract-Bodies-Sixties-Sculpture-Expanded/dp/030019675X/ref=sr_1_2?ie=UTF8&qid=1454291662&sr=8-2&keywords=David+Getsy
http://www.amazon.com/Queer-Whitechapel-Documents-Contemporary-Art/dp/0262528673/ref=sr_1_1?ie=UTF8&qid=1454291662&sr=8-1&keywords=David+Getsy
Our initial Memorial…
http://badatsports.com/2014/barbara-degenevieve-irrepressible-irresistible-irreplacable/
We as Bad at Sports have mourned mentors, friends, and family here, but we have never had to mourn one of us.
Jeriah Hildwine was a complex member of Bad at Sports and his "take" on the issues we approach was often divisive, but we all respected and never questioned his commitment, enthusiasm, and the tenacity he showed. He never did anything in half measures whether you agreed with him or not.
We will all remember and honor his standard of engagement with art and the world, a standard that few could match.
Tonight we raise a glass to a comrade who lost his way.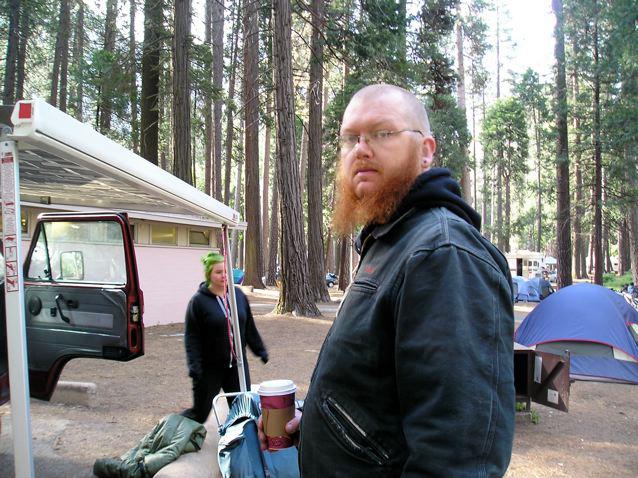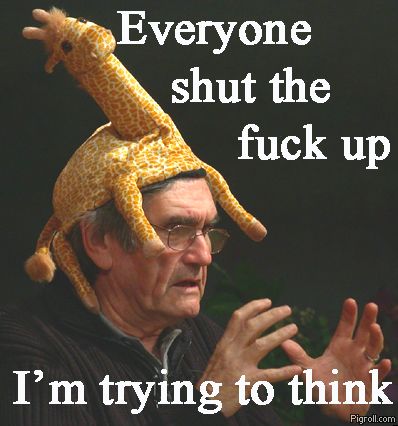 So this week we experienced a new kind of technical problem. While we are figuring out how to get over it, you should check out Iceberg Projects closing on Saturday from 6-9 pm. In a perfect world you would be listening to Dr. Dan Berger and Aldo Hernandez talk about Art+ Positive. You would already know why you had to check it out.
Hopeful we can sort ourselves out soon.
Saying good bye is always hard. But sometimes, saying good bye is more like saying "See you later."  This is the case for us this month at Bad At Sports. Both Richard Holland and Jamilee Polson Lacy have revised their participation with our project and entered semi-retirement.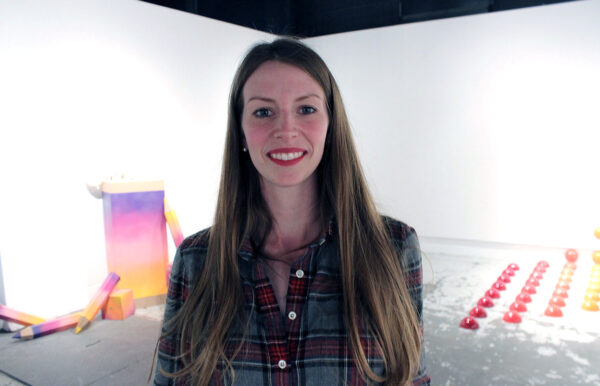 Jamilee left Chicago six months ago and took along her brilliant artist husband Steve Lacy (of Academy Records.) She remained as our Blog Czar for a couple of months before quietly handing the reins over to Dana Bassett. Jamilee embraced her role with B@S with gusto. Reshaping what Caroline Picard had produced and building a more efficient machine on top of it. Her strength allowed B@S to start seeing a stronger future for the project.
Jamilee left Chicago to be appointed Director and Curator of PC Galleries at Providence College in Providence, Rhode Island, and she leaves all of us with a great hole to fill in our independent curatorial ranks. Few and far between are curators with the creativity, curiosity, depth, breadth, business sense, and raw ambition of our Jamilee.
Jamilee's last Chicago exhibition at Columbia College's A+D gallery, "Types by Display," was easily the best graphic design-oriented exhibition presented in Chicago last year and I was grateful to spend a significant amount of time with it.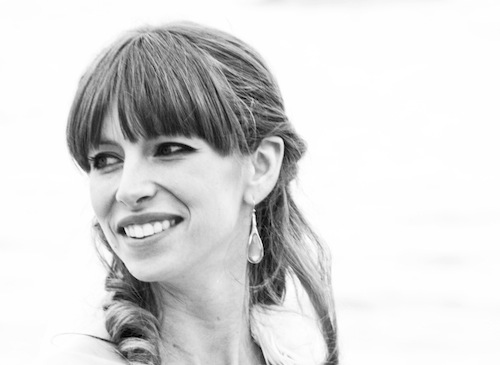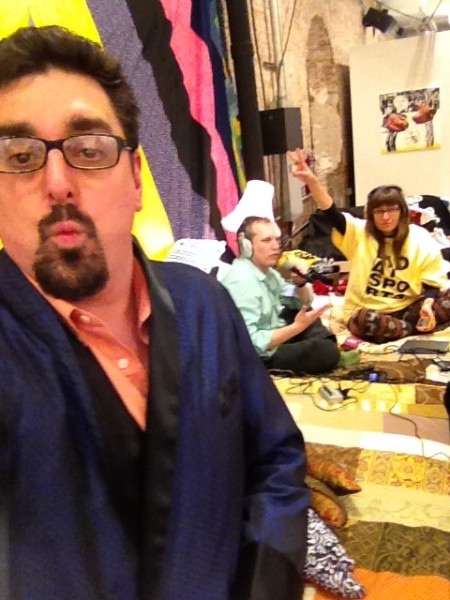 Richard Holland's retirement is a harder thing to get my head around.  What can one say about the leaving of a partner and founder? We have worked arm-in-arm together for 500 weeks and I love him like a brother. It is difficult for me to imagine the project without him. Our show will miss its ever-present host and his wit and erudition.
Richard leaves to focus on his growing Real Estate and Legal practices, and to spend a little more time with his family. There are also rumors he is amassing an army of hybrid space crafts for an intergalactic war.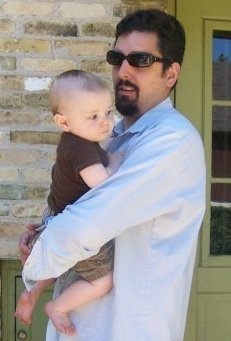 "Thank you," hardly seems to cover the debt we owe Richard and Jamilee. They have made a defining impact on the project's past and it's future and both leave shoes that can never be filled. But we will not be completely without Richard as he will continue to be a dominant voice on our twitter feed and occasionally will reprise his role as interviewer, producer, and editor. Likewise, Jamilee swore to me that she would return to writing and sharing the East Coast's art world just as soon as she settles into a solid groove.