download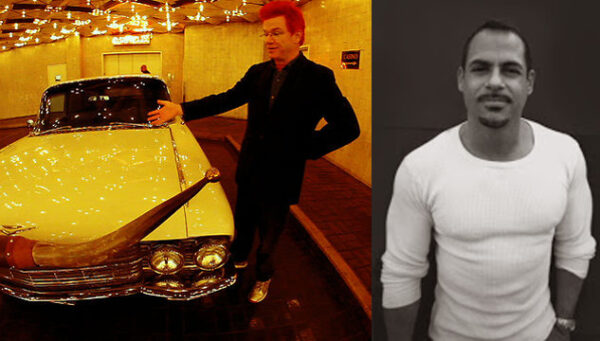 This week: Wanna know what Coagula firestarter Mat Gleason and formalist Max Estenger thought about the Whitney? They're happy to tell you. At least one painter Richard used to work with is likely to drop Mat from his Christmas card list. Mat doesn't mind.
Things go far off the rails, drinks are spilled, accusations are made, someone's mom's toilet paper consumption is discussed, punk rock is sung badly and, I shit you not,  we meet Marcel Duchamp's illegitimate son on mic during the interview and he looks EXACTLY like dad. Even Mat with his lifetime of navigating LA culture and subculture admits "this is some serious weirdness". Without question the most out-of-control interview we've ever done, and the most painstaking edit in 450 shows, it is a classic. You think this is unfocused and wacky, it started life clocking in over 2 hours. Bootlegs for sale in the lobby at the merch table.
Read Mat Gleason's review of the Whitney: here
See Max Estenger's show: www.johnmolloygallery.com mat gleason
Related articles across the web
Christopher Hudgens is the Operations Manager for BaS and works in various other capacities for other organizations in the Chicago Art & Culture scene. Most recently as Business Operations Manager for the Bridge Art Fair and currently an advocate for all things art & technology.
Latest posts by Christopher (see all)