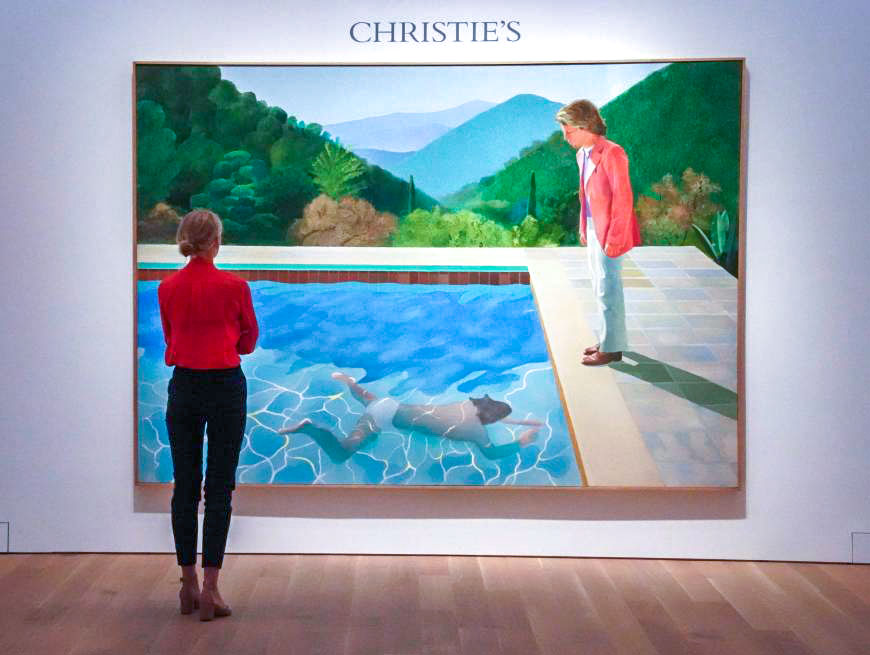 download
This week we have the honor of welcoming David Hockney. One of the world's most celebrated artists David joins us at an amazing time. We catch up with him in the context of his beautiful new show at Richard Gray gallery but we catch him the day before he is expected to become the artists whose work has broken the world record for highest price paid at auction for a work by a living artist. He is pretty chill about it and gives us a little bit of a lesson on perspective and how photography has rotted the Western mind. We also learn what VR might be good for.
read more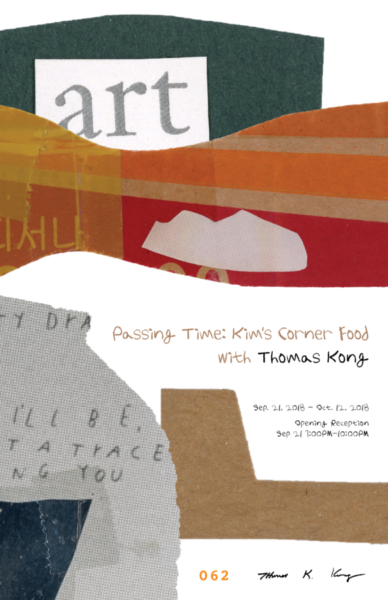 1. Passing Time: Kim's Corner Food with Thomas Kong September 21, 2018, 7-10PM Work by: Thomas Kong 062: 1029 W 35th St, Chicago, IL 60609 2. NoNonchalant: Abstraction by Ten Chicago Artists September 21, 2018, 6-9PM Work by: George Blaha, Daniel Bruttig, Jean...
read more

download
And we're back! Join hosts of Bad at Sports Center for our first episode of the Fall season featuring our amazing summer tans and multidisciplinary artist and all around shady queen, Gonzalo Reyes Rodriguez. Rodriguez brings us in to their research process and discusses a new body of work focusing on the Sandinistas and their persistence in US culture. Towards the end of the episode, Gonzalo humors our returning segments, "Term Up the Volume" and "Whats the T". Work by Rodriguez is on view alongside art by Darryl DeAngelo Terrell in their two-person exhibition "Gonzalo Reyes Rodriguez & Darryl DeAngelo Terrell" opening Friday, September 7th and on view at Roots & Culture through October 6th.
1. Gut Rehab September 14, 2018, 5-8PM Work by: Edie Fake Western Exhibitions: 1709 W Chicago Ave Chicago, IL 60622 2. A Routine Trip Turns Into An Enchanting Escapade – Lucky #1, 7, 20, 34, 57, 44 September 15, 2018, 7-11PM Work by: Peppi Bottrop, Lukas...
1. Untitled (How Does It Feel) September 9, 2018, 3-6PM Work by: Esau McGhee GOLDFINCH: 319 N Albany Ave, Chicago, IL 60612 2. This Knot, This September 8, 2018, 7-10PM Work by: Kelly Kaczynski with Serafin Kaczynski Adler & Floyd: 3537 S Western Blvd, unit...
1. Windows, Doors, and Mirrors September 1, 2018, 6-9PM Work by: Gwendolyn Zabicki Roman Susan: 1224 W Loyola Ave, Chicago, IL 60626 2. I WANT YOU August 31, 2018, 6-9PM Work by: Jory Drew BAR4000: 2000 W Carroll Ave, Chicago IL 60612 3. Caution Children...
1. Laura Guadagnino August 24, 2018, 6:30-11PM North Pole: 1600 W Sherwin Ave, Chicago, IL 60626 2. Parita Shah and Ritualbox Print Pop Up August 23, 2018, 7:30-10PM Work by: Parita Shah and Ritualbox (Ash Windbigler) Space Oddities Chicago: 1007 N California...
1. Conversations en Community: Mujeres in the Local Arts August 16, 2018, 6-7:30PM Work By: Eleanor Boyer, Karen Peugh, Nicole Marroquin, Malú Ortega, and Diana Solís National Museum of Mexican Art: 1852 W 19th St, Chicago, IL 60608 2. Scenes of Resistance in...
1. Party at your Place August 11, 2018, 6-10PM Work By: Kelly Golden Electro Pepper Gallery: 1109 W Berwyn Ave, Chicago, IL 60640 2. Archives + Futures: Materials August 9, 2018, 7-9PM Interviews with: Victoria Martinez and Melissa Leandro ACRE Projects: 1345 W...
By: Lea Devon Sorrentino Even before seeing the work I wanted to write about Best of the Worst, the recent exhibition at the Practice Gallery in Philadelphia. The title is amusing and the concept clever-- a gallery full of artists who'd previously been rejected from a...
1. Kinship August 3, 2018, 6-9PM Work By: Erin LeAnn Works AMFM Gallery: 2151 W 21st St, Chicago, IL 60608 2. Making Friends August 4, 2018, 5-8PM Work by: Kim Caisse S C H E M E gallery: 3823 N Lincoln Ave, Chicago, IL 60613 3. LIONS: Founding Years of...
1. Rebekka Federle & Christopher Michael Hefner July 27, 2018, 7-10PM Firecat Projects: 2124 N Damen Ave, Chicago, IL 60647 2. Somewhere Behind Us July 27, 2018, 6-9PM Work by: Nora Chin, Andrea Coleman, and Erin Smego (Curated by Jamillah Hinson) Chicago...