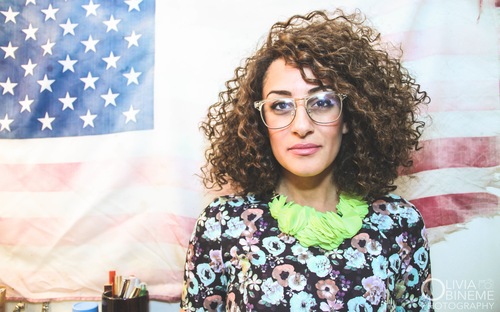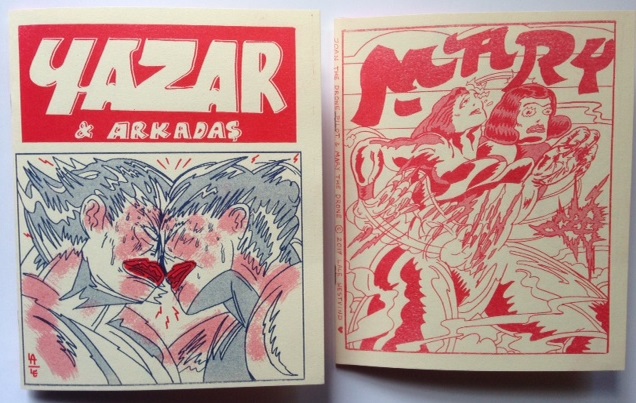 - Max Morris Well there campers, here is another installment of Sunday Comics, a little late (sorry crew and fans). Today I am joined with some snappy snazz by the radical Lale Westvind, a Philadelphia-based artist known for speed, futureshock, and poetic body horror....
read more
1. Ladies Night in Lascaux May 19, 2017, 6-9PM Work by: Hope Esser and Liz McCarthy Roots & Culture: 1034 N Milwaukee Ave, Chicago, IL 60642 2. Without Power, No Cookies May 20, 2017, 6-9PM Work by: Christa Donner, Howard Fonda, Matthew Girson, and Vesna...
Hey there campers, welcome to another edition of Sunday Comics! This week I am joined by Chicago artist Gabe Howell, whose work walks soul-searing memoir, tasting of dark introspection. His hooks on the brush have quite a bite of the horror-tinged, and...
1. K.R.F. May 14, 2017, 4-7PM Work by: Isabel Kerkermeier, Kaveri Raina and Wolfgang Flad Devening Projects: 3039 W Carroll Ave, Chicago, IL 60612 2. MAS Context presents: paper/architecture May 12, 2017, 6-8PM Panel with: Alissa Anderson, Iker Gil, David Hays,...
Noé Cuéllar and Joseph Kramer in conversation with Lise McKean Coppice is interactions between the capture and generation of sound and music from custom designed and prepared instruments and devices. It draws from its glossary of study in bellows and electronics, and...
Post by Emma E. Jensen MICHIGAN CITY, Ind.-- Seeking Location: Mapping & Borders in Art is a 12-artist exhibition at the Lubeznik Center for the Arts showcasing the arbitrariness of borders and boundaries and how they connect with geo-political influences and...
by Krystal DiFronzo Keiler Roberts writes beautiful and frank auto-biographical comics about the complexities of her life as a teacher, artist, and mother. I got a chance to talk to her about her practice and her new book Sunburning, published by Koyama Press, that...
1. Structura Somnia May 5, 2017, 5-8:30PM Work by: Pedro Igrez The West Wall: 1350 W Erie St, Chicago, IL 60642 2. Peaks and Valleys May 5, 2017, 5-8PM Work by: Iris Bernblum Aspect/Ratio, 119 N Peoria St, #3D, Chicago, IL 60607 3. Bawdy May 5, 2017,...
Taking the Line for a Walk: An Interview with Piers Secunda Keeley Haftner: You're in New York City currently for your first solo show in the United States, ISIS Bullet Hole Paintings at New York's Jaeckel Gallery, is that correct? Piers Secunda: Yes, it will be on...
By Krystal DiFronzo Chloë Perkis's comics explore issues of self-love, attachment, and acceptance through a squeaky vinyl S&M veneer. Her protagonists are demanding in their statuesque presence and extreme emotional outpourings. The very on-display bodies of these...