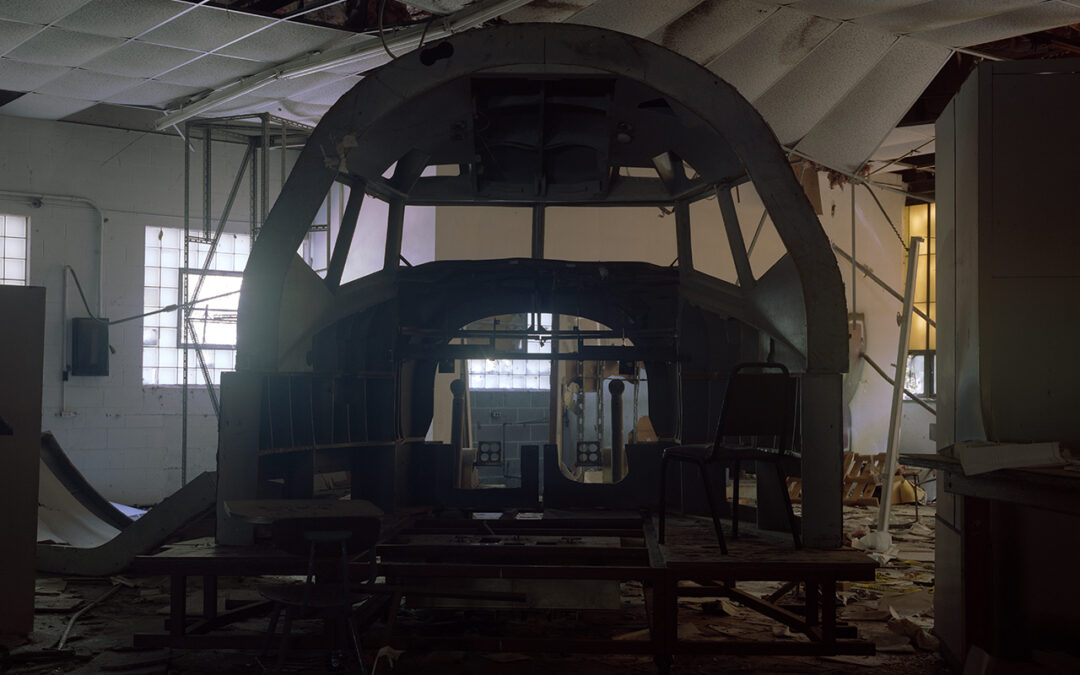 download
On this harrowing episode of Bad at SportsCenter, we talk with photographer Stephanie Burke. Her ongoing series of photographs is a visual exploration of lost opportunities at Parks College. Founded in 1927 by Oliver "Lafe" Parks, Parks College was a nexus of aviation development throughout the 20th century. When the Parks College program was moved to SLU in 1997, the Cahokia Il campus was left empty, and has subsequently gone to ruin.
read more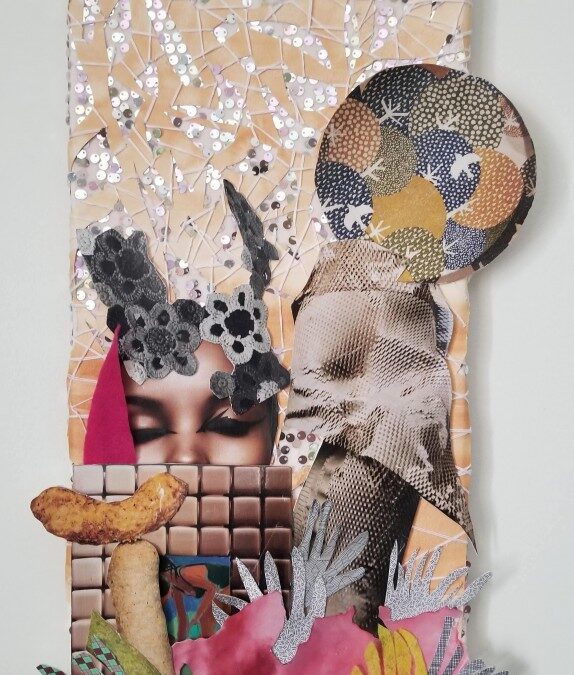 1. Cydney Lewis: Suspended in the Realm of Possibility April 17, 12-4PM Tiger Strikes Asteroid Chicago: 2233 S. Throop St, #419 2. Maryam Faridani & Li-Ming Hu: Art Drips From Each Of Her Fingers April 16, 4-9PM Roots & Culture: 1034 N Milwaukee Ave...
read more
1. Seven Openings April 9 - May 26, 2021 062: 1029 W 35th St By Limited Time Engagement (Kate Conlon and Boyang Hou) 2. Corran Shrimpton: Surface Tension April 10, 1:30-4:30PM Lillstreet Art Center: 4401 N Ravenswood Avee 3. Suzanna Zak: Flesh of Earth...
1. Mayumi Lake / Brothers Juguilon April 3, 6PM Ignition project space: 3839 W Grand Ave 2. Richard Rezac: Cast April 2-May 8, 2021 Rhona Hoffman Gallery: 1711 W Chicago Ave 3. Renee Baker: COLLECTIVE TIMBRE April 2, 4-7PM TRIANGLE: 42 East Ave,...
By Paul Krainak "Sub-rural" extends a column I wrote for a regional journal over the past four years. Titled "Inland Art", it was an outgrowth of the Inland Visual Studies Center founded at Bradley University in 2008. The center was a cultural and programmatic...
1. Haerim Lee: Site-Specific Memories March 27, 3-8PM Parlour and Ramp: 2130 W 21st St 2. Richard Yu-Tang Lee: I Come In Peace March 26, 7-10PM Firecat Projects: 2019 N Damen Ave 3. "Very Well, Thank You": The Arts as a Means to Well-being March 26- May...
1. Let Us Vote! Voting Stations for Those Who Legally Can't March 19, 5-6PM (opening online) Ralph Arnold Gallery: 1131 W Sheridan Rd Organized by Aram Han-Sifuentes 2. Survey 2 March 19, 3-8PM Chicago Artists Coalition: 2130 W Fulton St Work by: Katie Chung,...
1. Kioto Aoki: Breathe, Fibres of Papers Past March 12- June 13, 2021 International Museum of Surgical Science: 1524 N Lake Shore Dr 2. Seeds In My Pocket March 12,6-9PM Chicago Art Department: 1926 S Halsted St, #100 Work by: Dorian Sylvain, Pablo Serrano,...
1. Megan Diddie & Jacquelyn Carmen Guerrero with ColectivoMultipolar: Bodies Immersed March 5, 4-9PM Roots & Culture: 1034 N Milwaukee Ave 2. Madeline Gallucci: i am flowering March 6,12-4 Space & Time: 3307 W Irving Park Rd 3. John Neff: 101...
1. SaraNoa Mark: 36° 15' 43" N 29° 59' 14" E February 27-28, 12-4PM (by appointment) Goldfinch: 319 N Albany Ave 2. Katy Cowan: winds glow unceasing February 27-April 10, 2021 DOCUMENT: 1709 W Chicago Ave 3. 11 February 27, 1-6PM and  February 28, 1-5PM...
1. Millee Tibbs: Mount Analogue February 19, 6-9PM Filter Photo: 1821 W Hubbard St 2. Wen Liu: On Longing February 20, 12-4PM Tiger Strikes Asteroid Chicago: 2233 S. Throop St, #419 3. Derrick Adams: The Last Resort February 19- March 27, 2021 Rhona...