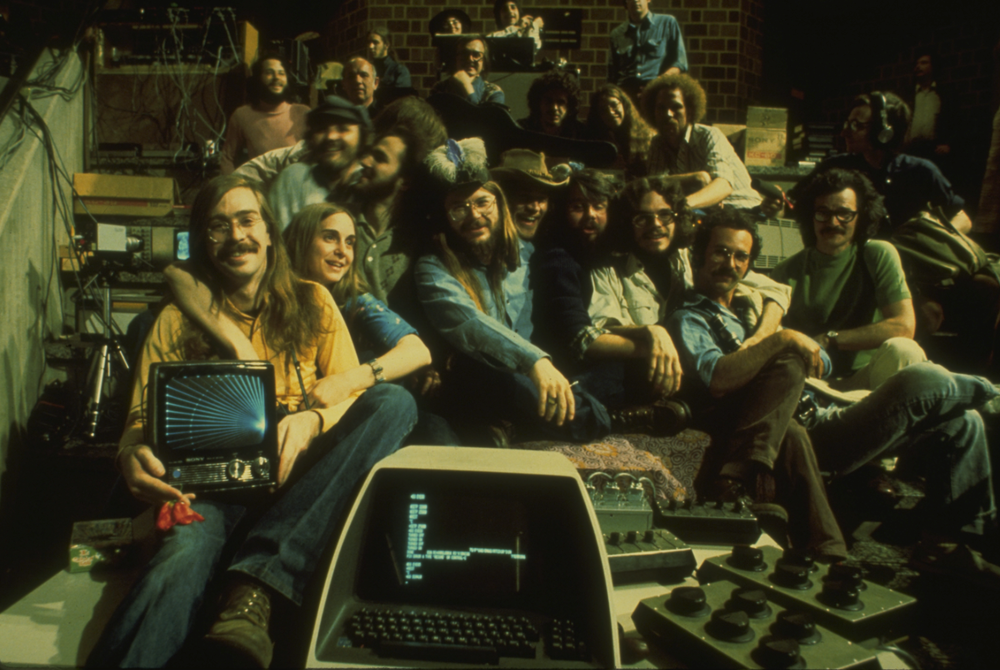 download
On this weeks episode, Dana and Brian nerd out with the impressive and eclectic team behind Chicago New Media 1973-1992, currently on view at Gallery 400 at the University of Illinois, Chicago and presented in partnership with Video Game Art Gallery. Guests Jon Cates, Tiffany Funk, Chaz Evans and Jonathan Kinkley talk us through the major historical moments in Chicago New Media history, including, but definitely not limited to, the midwest origins of Mortal Kombat. Oh, also, we're all wearing costumes.
read more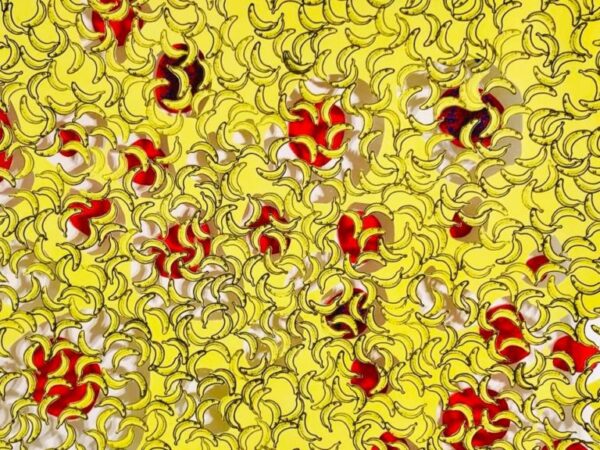 1. The Unbearable Brightness of Spot November 10, 2018, 6-9PM Work by: Nancy Y. Kim boundary: 2334 W 111th Pl, Chicago, IL 60643 2. International Black Writers Conference, Revisited November 10, 2018, 11AM-6PM With: Adrienne Samuels Gibbs, Alice Browning, avery...
read more

download
Duncan and Matthew discuss what the art world feels likes, how a comic can be institutional critique, and what good art might be, all from the basement of Quimby's Chicago!
From Drawn and Quarterly the publisher of Art Comic…
Matthew Thurber's unpredictable practice has included: Mining the Moon, a full length musical play; Moon Tube, a week of movies each made in a single day; an olfactory performance, dressed as a giant nose; Mouse Maze, a mosaic labyrinth installed in an elementary school; Terpinwoe, choreographed noise dance about a carrot-based economy; an interactive novel about handwriting analysis.
As Ambergris and in other ensembles he has performed at the Serpentine Gallery in London, the Hammer Museum, the Fumetto Festival, Abrons Art Center, and in an eyeglass store. He co-founded Tomato House, an art gallery in operation from 2012-2015, with Rebecca Bird. Finally he is the author of 1-800-MICE, INFOMANIACS, and Art Comic. T
Hurber resides in New York's Hudson Valley where he is working on animated and live action film projects. He is the operator of Mrs William Horsley, a mobile theater devoted to creating works of narrative experimentation and scientific investigation using puppetry. Thurber curates the Sweet16 Cinema Club, a film series dedicated to watching films on film.
1. …to make them endure, give them space. November 3, 2018, 6-9PM Work by: Alejandro Jiménez-Flores BAR4000: 2000 W Carroll Ave. Chicago IL, 60612 2. Now More Than Ever November 2, 2018, 6-9PM Work by: Emmy Lingscheit Spudnik Press Cooperative: 1821 W Hubbard...
1. No Tomorrow October 26, 2018, 5-8PM Work by: Nelly Agassi and Iris Bernblum Aspect/Ratio: 864 N Ashland Ave, Chicago, IL 60622 2. Cable Management, 5 Minute Crafts, 7 Reasons You Aren't Happy October 26, 2018, 7PM Work by: Jacob Ciocci Night Light Gallery...
1. Pastillage October 20, 2018, 6-9PM Work by: Yvette Mayorga Roman Susan: 1224 W Loyola Ave, Chicago, IL 60626 2. a, am, ami, amis, amiss October 20, 2018, 4-7PM Work by: Jenn Wilson free range: 3257 W Lawrence Ave, Chicago, II 60625 3. It's Such a...
Tonika Johnson's Folded Map at the Loyola Museum of Art closes Saturday, October 20, 2018 Interview and photo essay by Lise McKean LM: Today we're going to be talking about Natasha's role as curator at LUMA and Tonika's current exhibition, Folded Map. Natasha, could...
1. Echoes: Reframing Collage October 11, 2018, 5-7PM Work by: Derrick Adams, Krista Franklin, Wardell Milan, Ayanah Moor, Nathaniel Mary Quinn, Paul Mpagi Sepuya, and Xaviera Simmons Museum of Contemporary Photography: 600 S Michigan Ave, Chicago, IL 60605 This is a...
Welcome to this week's Top V from EXPO CHICAGO at Navy Pier.  Also, don't forget to check out this week's Top V for a selection of provocative programs being exhibited in spaces both large and small around Chicago this weekend. 1. SAPAR Contemporary Booth #147...
1. …to take root among the stars. September 28, 2018, 6-8:30PM Work by: Krista Franklin (performances by Franklin, Aricka Foreman, Kara Jackson, and Jamila Woods. Music courtesy of DJ Rae Chardonnay) Poetry Foundation: 61 W Superior St, Chicago, IL 60654 2. In...
Hear ye, hear ye! On September 25, 2018 we, Bad at Sports, will become the world's first (and best) podcast with its own line of beer. Released in conjunction with Mars Community Brewing the "Artist +/- Beer +/- Jerks = Bad at Sports" Sparkling Lager is ready to set...
1. Passing Time: Kim's Corner Food with Thomas Kong September 21, 2018, 7-10PM Work by: Thomas Kong 062: 1029 W 35th St, Chicago, IL 60609 2. NoNonchalant: Abstraction by Ten Chicago Artists September 21, 2018, 6-9PM Work by: George Blaha, Daniel Bruttig, Jean...