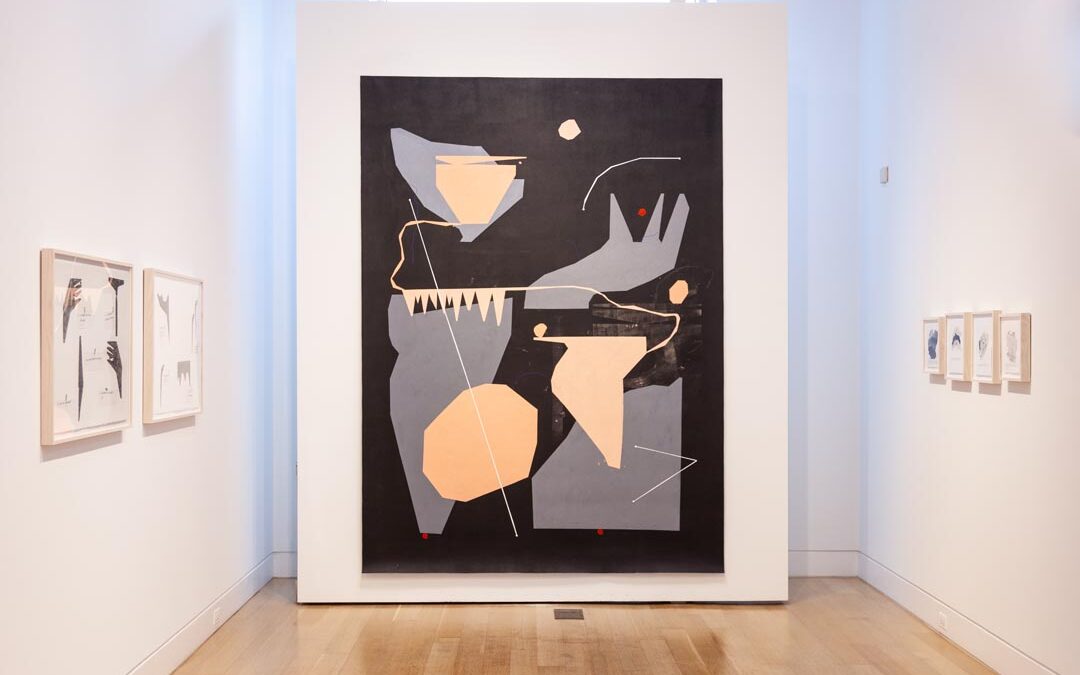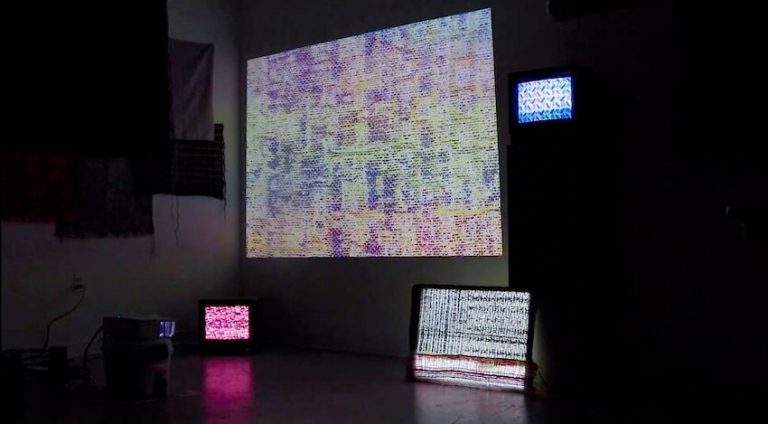 1. 4th Midwest Open January 22, 6-7:30PM Woman Made Gallery: 2150 S Canalport Ave #4A-3 Participating Artists: Gina Alicea, Jaime Andersen, Aodan, Helena Baka, Ginny Baughman, Emily Schnellbacher Bean, Rosalinda Cabrera, Claudia Carlson, Cathie Crawford, Patricia...
read more

download
This week Ryan & Brian chat with Samantha Reynolds, Nimah Gobir, Guta Galli and Katherine Vetne about Until it Shatters, an exhibition at Root Division in conjunction with the Feminist Art Coalition that opens this election day. The exhibition title is in reference to Hillary Clinton's presidential concession speech "Now, I know we have still not shattered that highest and hardest glass ceiling, but someday, someone will…" Since its original inception, the curatorial model of Until It Shatters has adapted and shifted to an artist-driven project based on the shared need for community.
Over the last year is been pretty easy to focus on the big and catastrophic as we move through a pandemic, the push for real social justice and societal reform, a failing American presidency, and the most significant US presidential election most of us will ever know....
1. ARTISTS TALK: Colleen Keihm & Phoebe Kuo January 16, 1-2:30PM FLXST Contemporary: Online 2. Artist Talk: Alejandro T. Acierto January 20, 7PM Roman Susan: Online 3. Elliott Jerome Brown Jr. in Conversation with Aliza Nisenbaum January 14, 6pm The...
1. Emilio Rojas: Resistance Exercises December 21, 2020 - January 3, 2021 Roman Susan: 1224 W Loyola Ave 2. Virtual Artist Talk: Cups and Swords and Knives December 19, 12-1PM Heaven Gallery: Online With Max Guy and Erin Hayden 3. CBSCM: The Fantastic...
1. QTVC Live! 24-Hour Sales Marathon December 13, 12AM-11:59PM QTVC Live!: Online 2. CQDELAB: diffused stream, unfelt shadow December 12, 7PM ADDS DONNA: Online CQDELAB is an ongoing collaborative project co-facilitated by alejandro t. acierto and KT Duffy...
1. Lauren Sullivan: Castaway 2 December 4, 6-8PM Bubbles: Online 2. LatinXAmerican Podcast with Ivan LOZANO of Archives & Futures, Episode 1: Errol Ortiz December 4, 12PM DePaul Art Museum: Onlinw 3. Virtual Music Box Orchestra with Sadie Woods...
1. Tarrah Krajnak: El Jardín de Senderos Que Se Bifurcan November 20, 5-7PM Filter Photo: Online 2. ONLY CONNECT November 21-February 13, 2020 Carrie Secrist Gallery: 900 W. Washington BLVD (by appointment or online) Work by: Ana Tiscornia, Anna Schachte, Anne...
1. Code Is Not Neutral: CQDELAB Coding Workshop + Reading Group November 15, 1-4PM ADDS DONNA: Online With alejandro t. acierto and KT Duff 2. ST(ART UP): K.HSIA and JACKERSIZE November 14, 7-10PM Elastic Arts: Online 3. Chicagoland Shorts: Live with...
1. Paola Cabal: What Means Light November 11, 2020- April 24, 2021 The Arts Club of Chicago: 201 E Ontario St 2. Erin Washington: Bodies feel dangerous right now November 6 - December 19, 2020 Western Exhibitions: 1709 W Chicago Ave 3. Inter-Flux...
1. Kristin McWharter: RA RA October 31, 5pm Langer Over Dickie Gallery: Online 2. (a legacy) on our own terms October 31, 1-6pm Heaven Gallery: 1550 N Milwaukee Ave Work by: Alexandra Antoine, Brandon Breaux, Candace Hunter, Nikko Washington, Yaounde Olu...