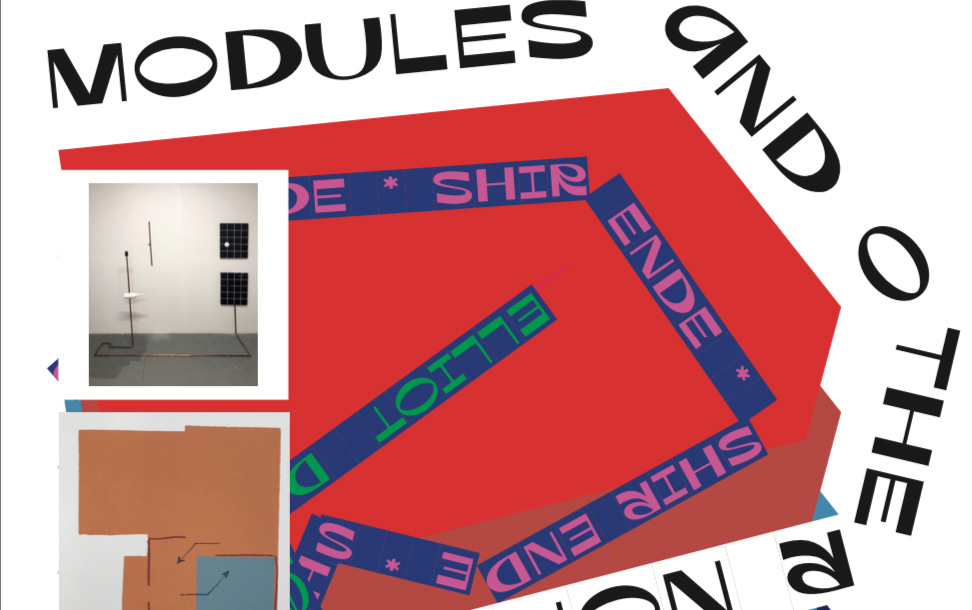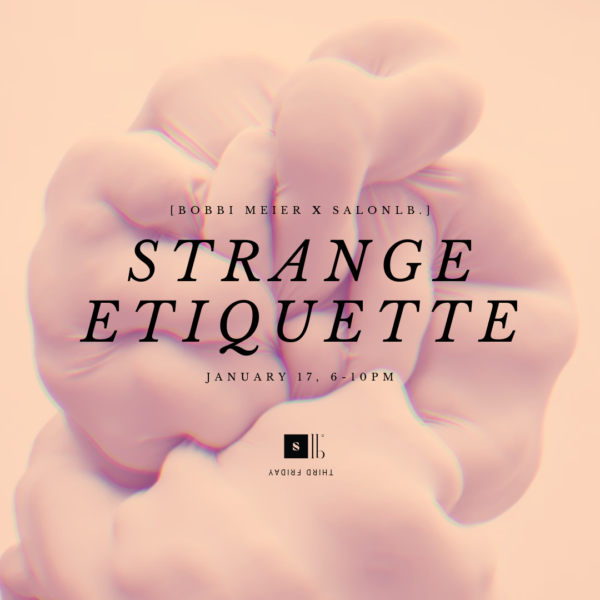 1. Bobbi Meier: Strange Etiquette January 17th, 2020 6-10PM Work by: Bobbi Meier salonlb: 1010 W 35th St, Chicago, IL 60609   2. Time Stamp January 17th, 2020 6-9PM Work by: Skye Tanai, Gyae Kim, Logan Kruidenier, Cain Baum Parlour and Ramp: 2130 W 21st St, Chicago,...
read more

download
Bad at Sports Center starts off 2020 with nothing less than VELVET, the upcoming Guest Artist Gallery (GAG) exhibition at The Leather Archives and Museum (LAM). Artists Caleb Yono and Melissa Hespelt join us live in the studio along with LAM's archivist Mel Leverich and curator, Vicente Ugartechea. Our hosts Brian and Dana learn about the expansive, community focused kink and fetish collection at the Archive, as well as how Yono and Hespelt and have navigated their glamorous gender queer collaboration to produce the first GAG of the year. VELVET opens January 24th from 6pm-9PM at the Leather Archives and Museum (21+ only). More information at https://leatherarchives.org/.
1. Female Trouble January 10th, 2020 5-8PM Work by: Amanda Joy Calobrisi, Lilli Carré, Quinza Najm, Kathryn Refi, Francis Waite Western Exhibitions: 1709 W Chicago Ave, Chicago, IL 60622   2. Siera Hyte: Breath Commuter January 11th, 2020 5-8PM Work by: Siera Hyte...
1. Latham Zearfoss: Very Fine on Both Sides January 3rd, 2020 5-8PM Work by: Latham Zearfoss Chicago Artists Coalition: 2130 W Fulton St, Chicago, IL 60612   2. Screening: Mother Art Tells her Story January 8th, 2020 7-8PM Work by: Mother Art Hyde Park Art Center:...
1. Kidlat Tahimik: Perfumed Nightmare December 21st, 2019 5-8PM Work by: Kidlat Tahimik PO Box Collective: 6900 N Glenwood Ave, Chicago, IL 60626   2. Dorothée Munyneza Work in Progress Show December 19th, 2019 6-8PM Work by: Dorothée Munyneza Experimental Station:...
1. Susan Snodgrass: Inside the Matrix December 16th, 2019 7-9PM Work by: Susan Snodgrass Inga: 1740 W 18th St, Chicago, IL 60608   2. Stacza Lipinski and Paul Nudd: Gush December 15th, 2019 12-4PM Work by: Stacza Lipinski, Paul Nudd (curated by Debra Kayes) Tiger...
It's December. The time of year when all the 'Best Ofs' and just-in-time-for-Christmas reviews spill out from the internet, beckoning you to consider your engagement with the year just passed. In January of this year, I was invited to "write something" about...
1. Jenyu Wang: Boyfriend December 5th, 2019 4-7PM Work by: Jenyu Wang Leather Archives and Museum: 6418 N Greenview Ave, Chicago, IL 60626   2. Benjamin Larose: I'll See You When You Get Here December 8th, 2019 11AM-2PM Work by: Benjamin Larose Material Exhibitions:...
Mauricio Forero, Souths & Norths Riverside Art Center, Riverside, Illinois Expectations were running high by the time Mauricio Forero and I met to talk about Souths & Norths, his recent exhibition at the Riverside Arts Center. Souths & Norths was a...
1. Friendsgiving Party November 28th, 2019 7-9PM Ground Level Platform: 2001 S Halsted St, Chicago, IL 60608   2. For the Time Being December 1st, 2019 5-8PM Work by: Lish Atchison-Roeder, Sarah Baker, Ashley Bradley, Lark Erickson, Caroline Feyling, Emma Rose...
An artist's take on the Venice Biennale, as experienced during Venice's highest floods in 50 years Keeley Haftner, November 22, 2019   I found myself a viewer of the Venice Biennale during this year's epic flood. How does art premised around current political and...