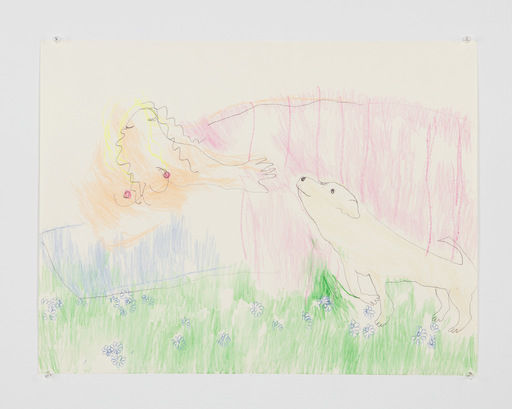 [audi src="http://traffic.libsyn.com/badatsports/Bad_at_Sports_Episode_710_SierzputowskiRosenKnowles.mp3″]
download
Megafauna hosts, Jesse Malmed and Ryan Peter Miller, hold an animated exchange with curator Kate Sierzputowski and artists Danielle Rosen and Dominique Knowles, discussing The Intuitive Language of an Extended Hand, an exhibition currently on display at Julius Ceasar, which also features artist Emilie Gossiaux. In the spirit of the exhibition, the conversation decries the anthropocentric hierarchy of non-human and human animals, exploring the mutual care between the not-so-distinct classifications of beings.
read more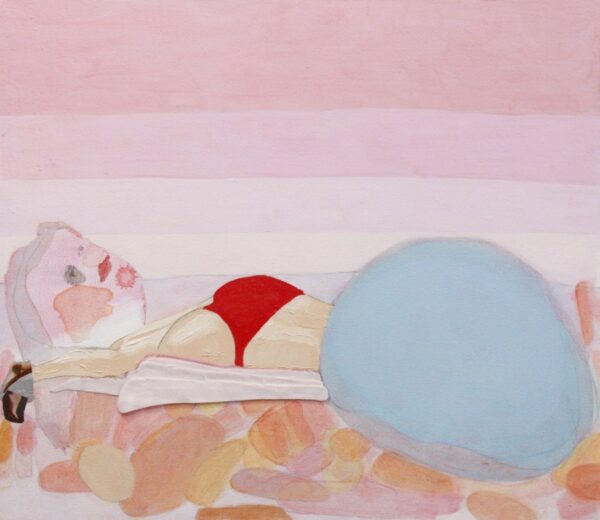 1. If You're Not a Little Dirty At the End of the Day You're Not a Man November 16th, 2019 6-9PM Work by: Andreas Fischer Slow: 2153 W 21st St, Chicago, IL 60608   2. Ike Floor: Earthly Unmending November 16th, 2019 6-10PM Work by: Ike Floor Happy Gallery: 902 N...
read more

download
On this beautiful September day in Bridgeport, a collaboration of collaborationists convene in the WLPN studio with the B@SC crew. Nick Butcher, one half of the graphic art collaborative, Sonnenzimmer, along with Megan Jedrysiak and Jackson Ammenheuser of AppleButter Animated, a Chicago based animation studio, assemble to discuss their upcoming exhibition at Public Works Gallery, I'm Not Trying to Change Anything, I'm Just Changing. There is talk of a robot that paints, skeuomorphs, and the brilliant courage of earning a living as commercial artists.
1. Nance Klehm: Soil-Look, Soil-Listen November 11th, 2019 7-9PM Work by: Nance Klehm, Katarzna Guzowska Inga: 1740 W 18th St, Chicago, IL 60608   2. We Make Great Pets November 9th, 2019 6-10PM Work by: Kelly Reaves, Robert J Soller, Logan Kruidenier, Caroline...
1. Carisa Mitchell: Indeterminacy is currently available as a cardboard box November 2nd, 2019 5-8PM Work by: Carisa Mitchell Wedge Projects: 1448 Howard St, Chicago, IL 60626   2. Rotimi Fani Kayode November 2nd, 2019 6-9PM Work by: Rotimi Fani-Kayode (curated by...
Nearly five years ago Julia Gelman moved to Chicago from Moscow, where she and her former husband Marat ran Gelman (Guelman) Gallery, one of Russia's first galleries devoted to contemporary art. In 2000 Marat published "Cultural Machine, Optimistic Manifesto." By...
1. Portate Bien October 26th, 2019 6-9PM Work by: Jackie Milad Langer Over Dickie: 1309 N Leavitt St, Chicago, IL 60622   2. Please Take a Seat and Tell Me Your Name October 24th, 2019 7-9PM Performance by: Sahand Heshmati Afshar 6018NORTH: 6018 N Kenmore Ave,...
1. Souths & Norths October 20, 2019 3-6PM Work by: Mauricio Forero Riverside Arts Center: 32 E Quincy St, Riverside, IL 60546   2. Archiving Social Justice in Chicago October 18, 2019 1-3:30PM Work by: Monica Trinidad and Sarah-Ji Jane Addams Hull-House Museum:...
1. I RISE October 13th, 2019 6-10PM Work by: Judith Brotman, Becky Borowicz, Wes Charles, Armin Hayrapetian, Kendall Hill, Sabina Ott, Parvin Peivandi, Catie Rutledge, Carlos Salazar-Lermont, John Thomure Ohklahomo: 2518 W Iowa St, Chicago, IL 60622   2. Mental...
1. Santina Amato, Christine Forni, Meg T Noe October 5th, 2019 6-9PM Work by: Santina Amato, Christine Forni, Meg T Noe Ignition Project Space: 3839 W Grand Ave, Chicago, IL 60651   2. Performance Test Kitchen October 3rd, 2019 6-9PM Work by: Aram Atamian, Gabriel...
Lise McKean talked with Reveca Torres about her collaboration with Mariam Pare and Tara Ahern on the Tres Fridas Project.The conversation took place at the Bridgeport Art Center gallery, where the Tres Fridas Project was exhibited in September 2019. Lise: When we...
1. I'm Not Trying to Change Anything, I'm just Changing September 28th, 2019 7-10PM Work by: Sonnenzimmer, AppleButter Animated Public Works: 1539 N Damen Ave, Chicago, IL 60622   2. Janice Nowinski: Bodies of Paint September 28th, 2019 Work by: Janice Nowinski...