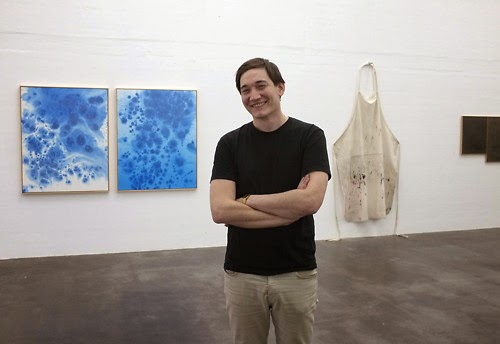 download
A former contributor returns as guest. Marc LeBlanc is back and Chicago could not be more excited. We check in about his adventures in Berlin with Kavi Gupta Gallery and LA with the LA Contemporary, and now what the future M LeBlanc Gallery will be.
We also learn a word with Ryan Peter Miller and discuss the MCA kickstarting Michael Rakowitz's Enemy Kitchen as part of his mid career retrospective.
read more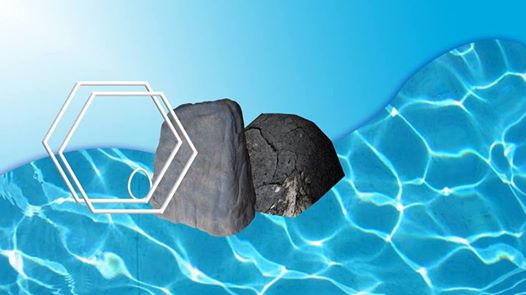 1. IOP B+ August 19, 2017, 6-9PM Work by: Selden Paterson POND HOLE Gallery: 2925 N Ridgeway Ave, Chicago, IL 60618 2. Simpsons Wave August 19, 2017, 7-10PM Work by: Erica Brooks ARC Gallery: 2156 N Damen Ave, Chicago, IL 60647 3.  / e August 19, 2017,...
read more
For this week's THINKS to Think I present to you an artist who shares an interest with myself, one which is becoming more and more popular in a time of alternative facts and disturbing realities, it seems. Here is Max Guy, on tarot: Dear Keeley, I've been...
1. Sucias August 12, 2017, 7-11PM Work by: Obsidian Bellis, Mimi Chrzanowski, Lisa Czech, Krystal DiFronzo, Inés Estrada, Susana Garcia, Chloe Lewis, Anna Mielniczuk, Jessica Milton, Gabby Mulholland, Mony Nuñez, Olive Panter, and Hiromi Ueyoshi; Performances by...
In which we all get in (de)formation, I bring you a moment to revisit the words of poet John Ashbery alongside Cindy Sherman's ever- convex face. Self-portrait in a Convex Mirror, Francesco Mazzola (known as Parmigianino), 1524. Screenshot of Cindy Sherman's recently...
1. Wilderness and Household August 4, 2017, 6-9PM Work by: Yhelena Hall and Michael Hall Roman Susan: 1224 W Loyola Ave, Chicago, IL 60626 2. Brotha August 5, 2017, 6-10PM Work by: Black Boy Feelings, Darryl DeAngelo Terrell, Jeana Lindo, Jonathan Gardenhire,...
Panel discussion with Samantha Belden, Sarah Hiatt, and guest artist David Kasnic: Friday, August 4 at 7 pm at gallery Curator Rebecca Memoli describes The Feeling Is Mutual as an exhibition that "examines the concept of family values through the work of four emerging...
By Randall Szott, I hate baseball. To be a fan of it requires patience, an appreciation for subtlety, and an abundance of attention that I simply can't muster. Not valuing baseball is just one of many of my character flaws that Ted Purves characteristically saw past...
1. Pound Into Flesh July 29, 2017, 6-9PM Work by: Julie Potratz Slow: 2153 W 21st St, Chicago IL 60608 2. Differences in Permeability July 28, 2017, 8PM Texts prepared by Jordan Martins with readers Allen Moore, Tracy Montes, and Rebecca Himelstein. Comfort...
Appreciating the Weirdness: An Interview with Ina Blom Ina Blom: If I'm a little bit off, it's because for some time now I haven't slept much, after a bad bout of flu. But I'm symptom free now! Keeley Haftner: Yes I'm glad to hear your feeling better, and we'll...
1. It's all Borrowed Time July 22, 2017, 6-10PM Work by: Sofia Moreno The Learning Machine: 3145 S Morgan St, Chicago, IL 60608 2. Floorplan July 25, 2017, 9-11PM Work by: Julia Dratel Elastic Arts: 3429 W Diversey #208, Chicago, IL 60647 3. The...