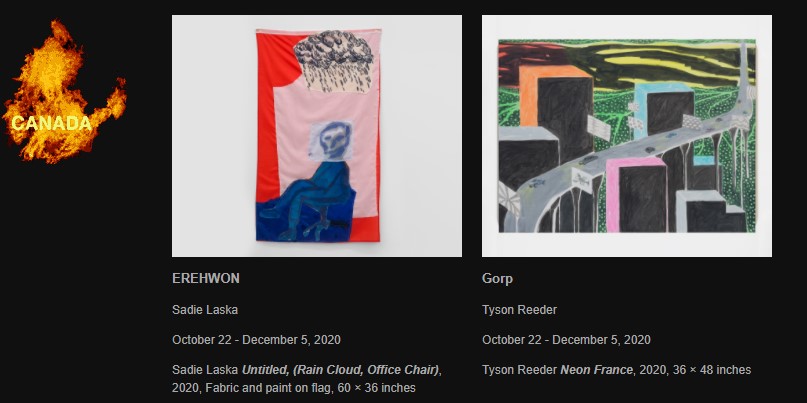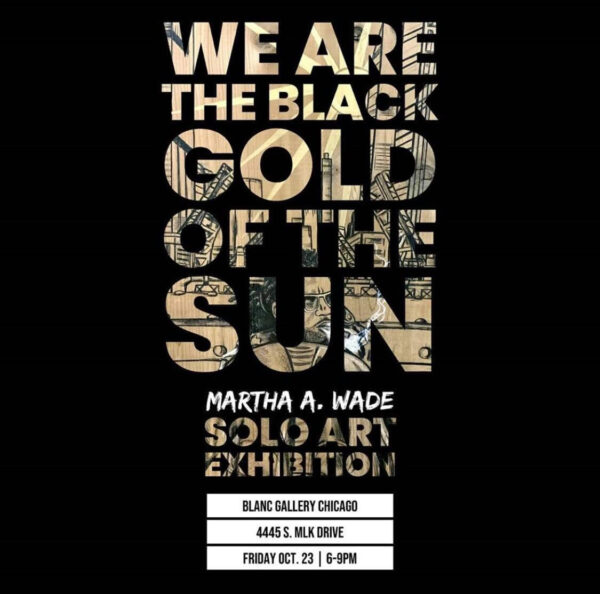 1. Martha Wade: we are the black gold of the sun October 23, 6-9pm Blanc Gallery: 4445 S King Dr, Chicago, IL 60653 2. Renluka Maharaj: Pelting Mangoes October 24, 5:30-8pm FLXST Contemporary: 2251 S Michigan Ave. Suite 220, Chicago, IL 60616 3. Em...
read more

download
This week Ryan & Brian chat with Samantha Reynolds, Nimah Gobir, Guta Galli and Katherine Vetne about Until it Shatters, an exhibition at Root Division in conjunction with the Feminist Art Coalition that opens this election day. The exhibition title is in reference to Hillary Clinton's presidential concession speech "Now, I know we have still not shattered that highest and hardest glass ceiling, but someday, someone will…" Since its original inception, the curatorial model of Until It Shatters has adapted and shifted to an artist-driven project based on the shared need for community.
1. Pivot October 16, 5-7pm Ralph Arnold Gallery: 1131 W Sheridan Rd With Jonathan Michael Castillo and Nicole Marroquin 2. Ross Sawyers: The Future Isn't What it Used to Be. October 16, 12-7pm 062:1029 W 35th St 3. Deirdre Fox: Interstitial October 17,...
1. Ciera McKissick: Black Independence Day All Day and avery r. young: eryday. new mercy(s) pt. 2 October 10, 7-8:30pm Principle Barbers: 3820 Ogden Ave 2. I can see my house from here October 12-16, 2020 Hot Wheelz Festival: Online With F.M.7, Eliane Adela...
1. Cito, Longe, Tarde October 3, 5-8pm Haynes: 3050 S Haynes Ct With Ally Almore, Daniel Baird, John Divola, Matt Hanner, Jenine Marsh, Alva Mooses, Julia Phillips 2. Norman W. Long October 2, 6:30-8pm Compound Yellow: 244 Lake St, Oak Park 3. Out of...
"What does it mean?" This question predictably looped throughout my 20 years as an educator at the Museum of Contemporary Art Chicago (MCA). It's a good enough question and it defies a simple answer. Like the numerous images in a hall of mirrors, a single work of art...
1. Dominique Knowles: The Sun Sinks September 28th – October 23rd 2020 (By Appointment Only (art@dragcity.com)) Soccer Club Club: 2923 N Cicero Ave 2. Felicia Holman & Youree Kim: Threewalls InDialog: the 2020 RaDLab+Outside the Walls Fellows September 25,...
1. Liz McCarthy: Comprised Of September 18, 12-7pm 062: 1029 W 35th St 2. Cassie Tompkin: At Sea September 18, 6-8pm Lillstreet Art Center: 4401 N Ravenswood Ave 3. A Lunchtime Conversation: Alexandra Antoine & Celeste De Luna September 22, 12-1pm...
1. Caroline Kent: Victoria/Veronica: The figment between us September 12, 12-4pm Tiger Strikes Asteroid Chicago: Mana Contemporary: 2233 S Throop St 2. Anthem September 11- December 19, 2020 Weinberg/Newton Gallery: 688 N Milwaukee Ave Work by Bethany Collins,...
1. Freedom From and Freedom To #3 August 22, 7pm Elastic Arts: Online With Adam Zanolini, Angel Bat Dawid, Carole McCurdy, Cristal Sabbagh, Ed Clemons, Eli Sabbagh, Erin Peisert,  Janice Misurell-Mitchell, Jeffrey Thomas, Johanna Brock, Julian Otis, Keisha Janae, ...
1. When We Fight, We Win August 14, 5-8pm Chicago Art Department: 1926 S Halsted St Work by: Aram Han Sifuentes, Erin A. Lynch, For the People Artists Collective, Gabriel Mejia, Grace Needlman, Grae Rosa, Janice Lim, Jesse Malmed, Jesus El Maestro Sanchez, Jhoanna...