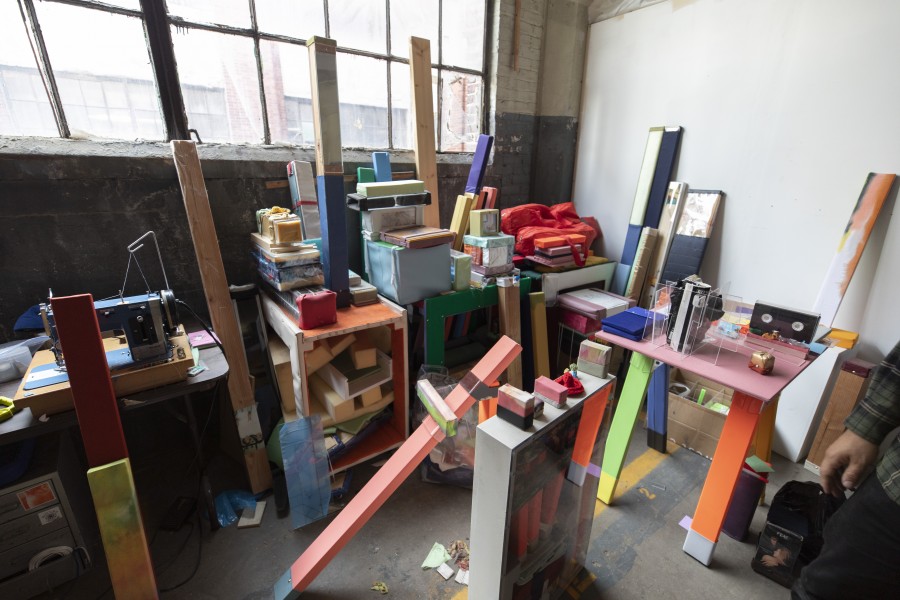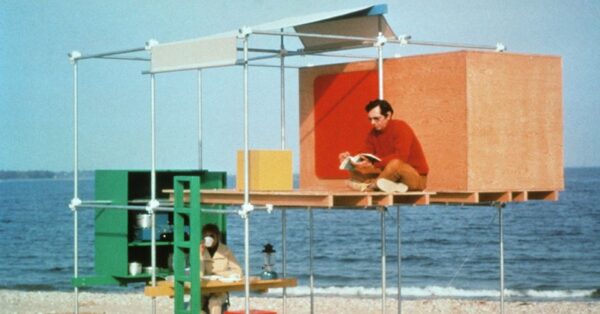 1. Susan Snodgrass: Inside the Matrix December 16th, 2019 7-9PM Work by: Susan Snodgrass Inga: 1740 W 18th St, Chicago, IL 60608   2. Stacza Lipinski and Paul Nudd: Gush December 15th, 2019 12-4PM Work by: Stacza Lipinski, Paul Nudd (curated by Debra Kayes) Tiger...
read more

download
And, we're back! Chicago artists' artist Kyle Schlie sits down with Jesse and Brian to talk about his current exhibition at Stanley Brown Jewelist, the Globe Al Chemical Company, the expanded soap opera By Way of Today (through which he collaborates with Cameron Gibson and a cast of literal dozens) and his distinctive parafictive hand-hewn conceptualism. Kyle's work is generous, wide-ranging and just a little mysterious, and the conversation matches that. Take a listen and head to Stanley Brown Jewelist to see an immersive museological study that comes with snacks, a merch table and some easy-listening country western to tap your toes to (and that is turned on by tapping too).
It's December. The time of year when all the 'Best Ofs' and just-in-time-for-Christmas reviews spill out from the internet, beckoning you to consider your engagement with the year just passed. In January of this year, I was invited to "write something" about...
1. Jenyu Wang: Boyfriend December 5th, 2019 4-7PM Work by: Jenyu Wang Leather Archives and Museum: 6418 N Greenview Ave, Chicago, IL 60626   2. Benjamin Larose: I'll See You When You Get Here December 8th, 2019 11AM-2PM Work by: Benjamin Larose Material Exhibitions:...
Mauricio Forero, Souths & Norths Riverside Art Center, Riverside, Illinois Expectations were running high by the time Mauricio Forero and I met to talk about Souths & Norths, his recent exhibition at the Riverside Arts Center. Souths & Norths was a...
1. Friendsgiving Party November 28th, 2019 7-9PM Ground Level Platform: 2001 S Halsted St, Chicago, IL 60608   2. For the Time Being December 1st, 2019 5-8PM Work by: Lish Atchison-Roeder, Sarah Baker, Ashley Bradley, Lark Erickson, Caroline Feyling, Emma Rose...
An artist's take on the Venice Biennale, as experienced during Venice's highest floods in 50 years Keeley Haftner, November 22, 2019   I found myself a viewer of the Venice Biennale during this year's epic flood. How does art premised around current political and...
1. Paul Rosero Contreras: Obituary, El Pensamiento de las Plantas November 22nd, 2019 6-9PM Work by: Paul Rosero Contreras Table: 3240 N Springfield Ave, Chicago, IL 60618   2. Tea at the Int'l Boutique for Middle Aged Ladies November 23rd, 2019 3-4PM Hosted by: Mari...
1. If You're Not a Little Dirty At the End of the Day You're Not a Man November 16th, 2019 6-9PM Work by: Andreas Fischer Slow: 2153 W 21st St, Chicago, IL 60608   2. Ike Floor: Earthly Unmending November 16th, 2019 6-10PM Work by: Ike Floor Happy Gallery: 902 N...
1. Nance Klehm: Soil-Look, Soil-Listen November 11th, 2019 7-9PM Work by: Nance Klehm, Katarzna Guzowska Inga: 1740 W 18th St, Chicago, IL 60608   2. We Make Great Pets November 9th, 2019 6-10PM Work by: Kelly Reaves, Robert J Soller, Logan Kruidenier, Caroline...
1. Carisa Mitchell: Indeterminacy is currently available as a cardboard box November 2nd, 2019 5-8PM Work by: Carisa Mitchell Wedge Projects: 1448 Howard St, Chicago, IL 60626   2. Rotimi Fani Kayode November 2nd, 2019 6-9PM Work by: Rotimi Fani-Kayode (curated by...