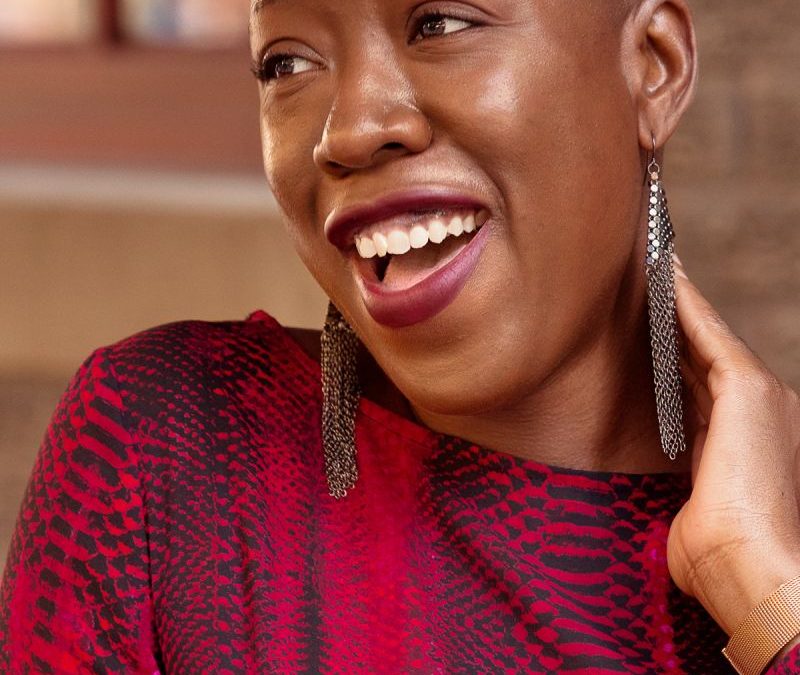 download
Join Bad at Sports Center for a summer-facing conversation with Threewalls Director and independent curator, Jeffreen M. Hayes, Ph.D. We speak with Haynes following the announcement that AFRICOBRA: Nation Time, the second iteration of her recent exhibition at MoCA in North Miami will travel to Italy as an official Collateral Event at the 2019 Venice Biennale. Hayes discusses the process of curating the landmark exhibition, and her intentions for staging a new version in Venice. All this & more on this weeks episode of Bad at Sports Center on Lumpen Radio!
read more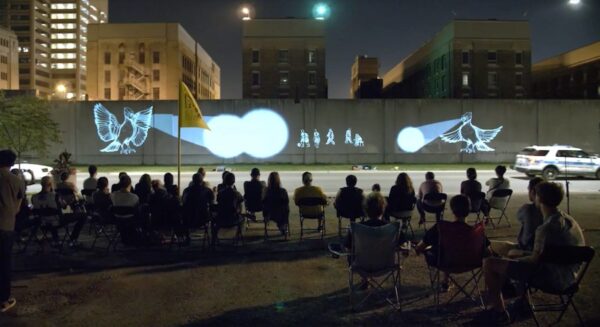 1. Maria Gaspar: Speech Acts April 23rd, 2019 6-7:30PM Work by: Maria Gaspar Gallery 400: 400 S Peoria St, Chicago, IL 60607   2. Perpetual Motion and the Control Grid: A Nokiawave Primer April 20th, 2019 7-9PM Work by: Jacob Lindgren and Till Wittwer Filmfront: 1740...
read more

download
In this episode we welcome back three long lost friends. We pull Richard Holland and Christian Kuras out of retirement to speak deeply and profoundly about the complexities of museum funding. We visit the studio of Michael Rakowitz to talk about what it's like to be considered for the Whitney biennial and to choose not to participate. Then to have that choice forced to become a public act and to find the people wanting for a conversation about the future of our museums.
1. Egle Budvytyte: Intermissions April 13th, 2019 7-8PM Work by: Egle Budvytyte The Renaissance Society: 5811 S Ellis Ave, Chicago, IL 60637   2. Huong Ngô: In the Shadow of the Future April 14th, 2019 4-7PM Work by: Huong Ngô 4th Ward Project Space: 5338 S Kimbark...
1. Sissy No Fool     April 5th, 2019 6-9PM Work by: Marcel Alcalá Mickey: 1635 W Grand Ave, Chicago, IL 60622   2. Chapter 3: T.U.T'S Room April 5th, 2019 6-10PM Work by: Armani Howard AdventureLand Gallery: 1513 N Western Ave, Chicago, IL 60622   3. Perpetual Help...
1. Throw-Ups and Night-Moves: A Herstory of Chicago's Synergy Crew March 29th, 2019 7-9 Work by: Isela Estrada, Delilah Salgado, Gloe One, Rocio Vargas Rootwork Gallery: 645 W 18th St, Chicago, IL 60616   2. Tomorrow Never Knows March 30th, 2019 8-10PM Work by: Adam...
1. Out of Nowhere March 21st, 2019 6-9PM Work by: Tomasz Szrama, Gabriele Longega, and Vicente Ugartechea Defibrillator Performance Art Gallery: 1029 W 35th St, Chicago, IL 60609   2. Yvette Mayorga: American Badge of Honor March 23rd, 2019 7-10PM Work by: Yvette...
1. Growing Up March 16th, 2019 7-9PM Work by: Chen Ken-Hou Film Front: 1740 W 18th St, Chicago, IL 60608   2. Margins, Material, and Metaphor March 15th, 2019 7-11PM Work by: Surabhi Ghosh and Olivia Valentine Heaven Gallery: 1550 N Milwaukee Ave, Chicago, IL 60622  ...
1. Roni Packer: P.S. My Favorite Color is Green March 9th, 2019 6-9PM Works by: Roni Packer Slow: 2153 W 21st St, Chicago IL 60608   2. Saila Moon: She Who Has Sinned March 8th, 2019 6-10PM Works by: Saila Moon Pilsen Outpost: 1637 W 18th St, Chicago, IL 60608   3....
1. Joestine Con-ui: now, now, now! March 6th, 2019 6-9PM Work by: Joestine Con-u (curated by Kyle Bellucci Johanson) table: 3240 N Springfield Ave, No 02, Chicago, IL 60618   2. John Maloof: Sculptures March 1st, 2019 5:30-7:30PM Work by: John Maloof Jean Albano...
1. Lee Darling: My Venus is in Aries… A Funeral February 24, 2019, 4-7PM Work by: Lee Darling North Pole: 1600 W Sherwin Ave, Chicago, IL 60626   2. Sungjae Lee: The Hair Shop: Whiteyellowwhite February 22, 2019 6-8PM Work by: Sungjae Lee Gallery No One: 1579 N...
Closing Event on Saturday, February 16, 2019 4:00-6:00 pm at Aspect Ratio Gallery The Dear Friend Reading by Karen Finley. Performance by A.J. McClenon. Conversation with Stephanie Barber, Phyllis Bramson, Dana Berman Duff, Karen Finley, Matthew Girson, Tracie D....