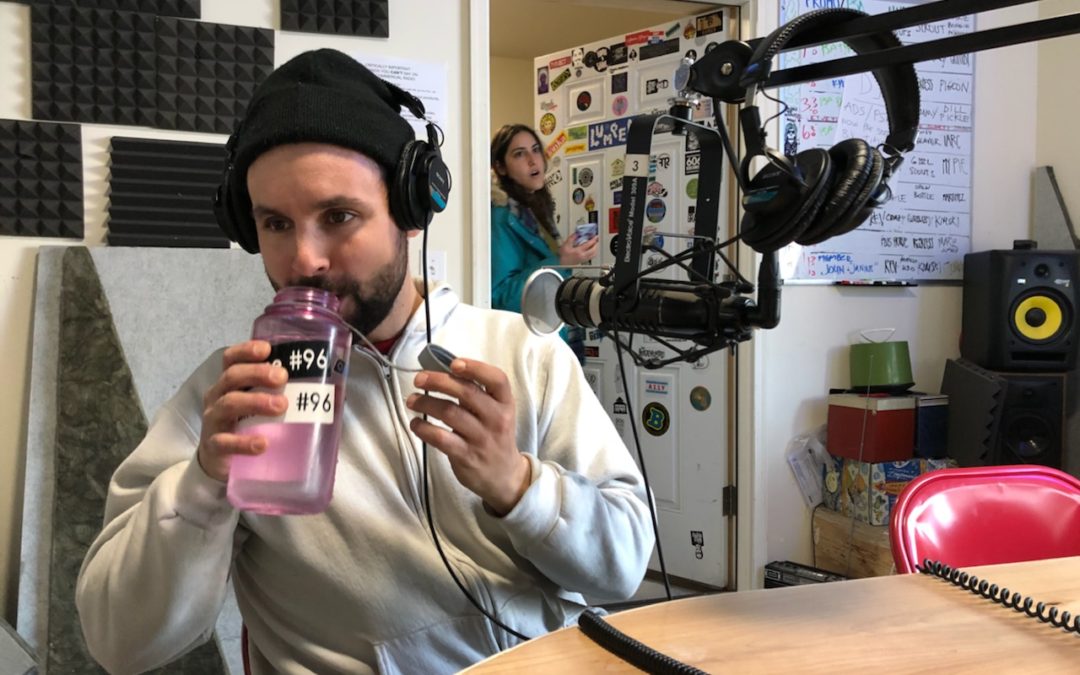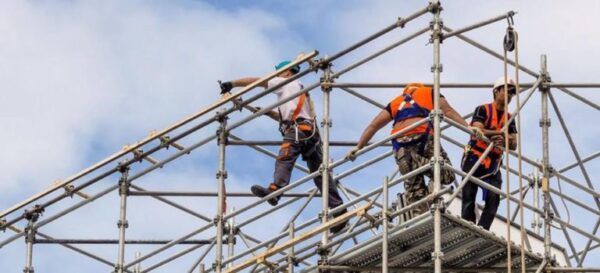 1.Traversing the Scaffolding April 21, 2018, 7-10PM Work by: Tannaz Motevalli, Violet Eckles-Jordan, Katryna Oliveau, Sarah Pletcher, Sophia Karina English, Micah Dillman, Jesus Hilario, and Maria Luìsa (Curated by: Jerico Domingo) The Condo Association: 2700 W North...
read more

download
This week in the studio, we enter the virtual cave of sculptor, Daniel G. Baird. Dana and Ryan join Daniel in traversing the temporal expanse, dragging the prehistoric into the hyperreality of the Anthropocene. We muse on the museological and disambiguate our guest from his 90's roots rock alter ego. Daniel's current solo exhibition, "on the water," is on display at New York's Grimm
Gallery and is additionally featured in "Unthought Environments," at the Renaissance Society.
1. Strange Birds April 12, 2018, 7-10PM Francesco Kiàis, ieke Trinks, Colin Roberson, and T Sam White Defibrillator Performance Art Gallery: 1029 W 35th St, Chicago, IL 60609 2. Dysphoric Objects April 14, 2018, 7-10PM Work by: Violet Eckles-Jordan Hume: 3242 W...
1. The Registers April 8, 2018, 3-6PM Work by: Dianna Frid and Monika Müller GOLDFINCH: 319 N Albany Ave, Chicago, IL 60612 2. ANTECEDENT and Delta April 7, 2018, 6PM Work by: Kristin Abhalter Smith and Kevin Link Ignition Project Space: 3839 W Grand Ave, #1,...
1. Where Do We Go From Here? March 29, 2018, 10:30AM-12PM Work by: Stacia Yeapanis with Kathy Trumbull Fimreite, Brent Fogt, Melinda Thorpe Gordon, Jaclyn Jackunski, Jenny Kendler, Meg Leary, Geoffry Smalley, and Erin Washington Robert F. DeCaprio Art Gallery: 9000 W...
1. Sensing Connection to the Time Left March 24, 2018, 6-9PM Work by: A. Laurie Palmer Iceberg Projects: 7714 N Sheridan Rd, Chicago, IL 60626 2. Threshold March 24, 2018, 6-9PM Work by: Giselle Mira-Diaz and Qais Assali The Overlook: 3323 W Armitage Ave,...
1. Cerebral Sediment March 17, 2018, 3-6PM Work by: Tracie Hayes Apparatus Projects: 2639 W Ainslie St, Chicago, IL 60625 2. Tangla: S h r i n e March 16, 2018, 6-10PM Work by: Sara Goodman Ampersand Cowork: 3317 W Fullerton Ave, Chicago, IL 60647 3....
1. Why Do Spiders Drink From My Mouth While I'm Sleeping? March 10, 2018, 7-10PM Work by Molly Colleen O'Connell Julius Caesar: 3311 West Carroll Ave, Chicago, IL 60624 2. Hard Broom March 9, 2018, 7-10PM Work by: Morganne Wakefield Baby Blue Gallery: 2201 S...
1. Carved from Sausage March 2, 2018, 7-10PM Work by: S. Nicole Lane Sustain Gallery: 1201 W Leland Ave, Chicago, IL 60640 2. Portions of the Colossus March 2, 2018, 6-9PM Work by: Nora Chin, Roland Miller, and Ross Normandin Fernwey: 916 N Damen Ave, Chicago,...
1. Video Drawings February 24, 2018, 5-8PM Work by: Howardena Pindell DOCUMENT: 1709 W Chicago Ave, Chicago, IL 60642 2. Morning Rage February 23, 2018, 5-8PM Work by: Kate Gilmore Aspect/Ratio: 864 N Ashland Chicago, IL 60622 3. Meg Nafziger February...
The following THINKS to Think submission is a piece by the fabulous Marcela Torres. Enjoy! Marcela Torres, "Favored To Win", 2017. With Chase Calloway and Jesse Meredith. Image courtesy of the artist. Photograph by Emerson Granillo. Pleasure into Pain...