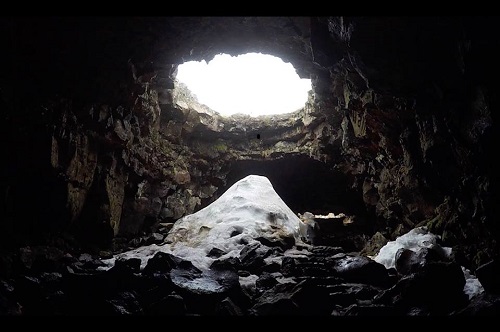 Closing Event on Saturday, February 16, 2019 4:00-6:00 pm at Aspect Ratio Gallery The Dear Friend Reading by Karen Finley. Performance by A.J. McClenon. Conversation with Stephanie Barber, Phyllis Bramson, Dana Berman Duff, Karen Finley, Matthew Girson, Tracie D....
read more

download
The B@SC trifecta (Brian, Ryan & Dana) is back in full effect for today's episode with Kansas City based artist, Garry Noland. Fresh off the plane and in town for the opening of "Base Materials" at the Cleve Carney Gallery at the College of DuPage, Noland and our hosts discuss his solo exhibition, and the implication of "abutting" the divergent approaches apparent in his art making. Noland wisely reflects on his move back and forth from LA, the verbs that make his work go, and the process of collaborating with your materials. All this & more on this episode of Bad at Sports Center!
Moments February 17, 2019 1-6PM Work by: Maria Tzeka Final Resting Place: 3350 S Bell Ave, Chicago, IL 60608   Drone Stories Embroidery Circle February 16th, 2019 1:30-4PM Work by: Sabba S. Elahi 6018North: 6018 N Kenmore Ave, Chicago, IL 60660   Closed Afar February...
My Mouth is a Motherlode February 9, 2019, 12-4PM Work by: Yesenia Bello (Curated by Teresa Silva) Tiger Strikes Asteroid Chicago: 2233 S Throop St, #419, Chicago, IL 60608     Worlding, Writing: On Death Writing February 13, 2019, 5:30-7PM Work by Vinh Cam Chicago...
A conversation with Lise McKean Christine Wallers and her work crossed my path in 2010 when we met at the Tai Chi Center of Chicago, where I had gone with a friend for a photo exhibition. The center hosted Christine's aerie-like studio, adjacent to an expansive space...
1. SLOW FIXTURES February 1, 2019, 7-10PM Work by: Kat Gu and Jo Geczy EXTRA Projects: 3551 W Diversey Ave, Chicago, IL 60647   2. All The While I Thought You Had Received This February 2, 2019, 4-7PM Work by: Maia Cruz Palileo moniquemeloche: 451 N Paulina St,...
1. I Sing the Body Cybernetic January 25, 2019, 6-9PM Work by: Lee Blalock Experimental Sound Studio: 5925 N Ravenswood Ave, Chicago, IL 60660. USA   2. Entanglements January 26, 2019, 7-11PM Work by: Anxious to Make, Erin Gee, Hannah Newman, Snow Xu, Madeeha...
1. Black Water – Polarity, Sharks, Adolescence and Being the Darkest Girl In the Pool January 19, 2019, 8PM Work by: AJ McClenon Roman Susan: 1224 W Loyola Ave, Chicago, IL 60626   2. Rebuilding the Present January 18, 2019, 5-8PM Work by: Leslie Baum, Meredith...
1. Present Absence January 11, 2019, 6-9PM Work by: Salome Chasnoff + Meredith Zielke Uri-Eichen Gallery: 2101 S Halsted St, Chicago, IL 60608   2. Non-Constants January 11, 2019, 6-9PM Work by: Ashley Freeby & Jesse Meredith Spudnik Press Cooperative: 1821 W...
A Different Kind of Love Story: For Us December 14, 2018, 6-9PMWork by: Zakkiyyah NajeebahADDS DONNA: 3252 W North Ave, Chicago, IL 60647 Now(n) Person, Place, or Thing December 16, 2018, 12-4PMWork by: Cynthia Lujan, Daniel Gibson, Devon Tsuno, Hayley Barker, Josh...
1. Break Here December 7, 2018, 6-9PM Work by: Colleen Keihm and Nicole Mauser Filter Photo: 1821 W Hubbard St, Ste 207, Chicago, IL 60622   2. Circumambulation December 7, 2018, 6-9PM Work by: Ada Pinkston, Danielle Rosen, Liz Roberts, Santina Amato (Curated by Ann...