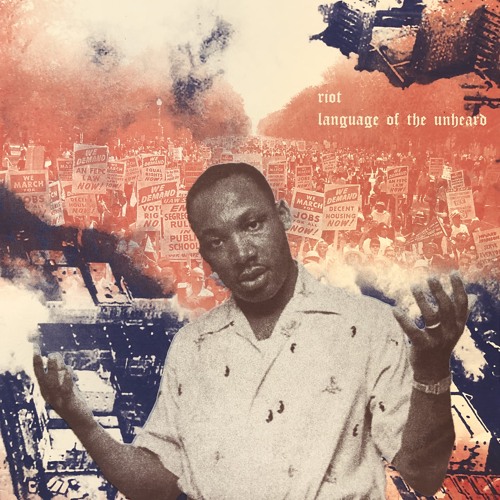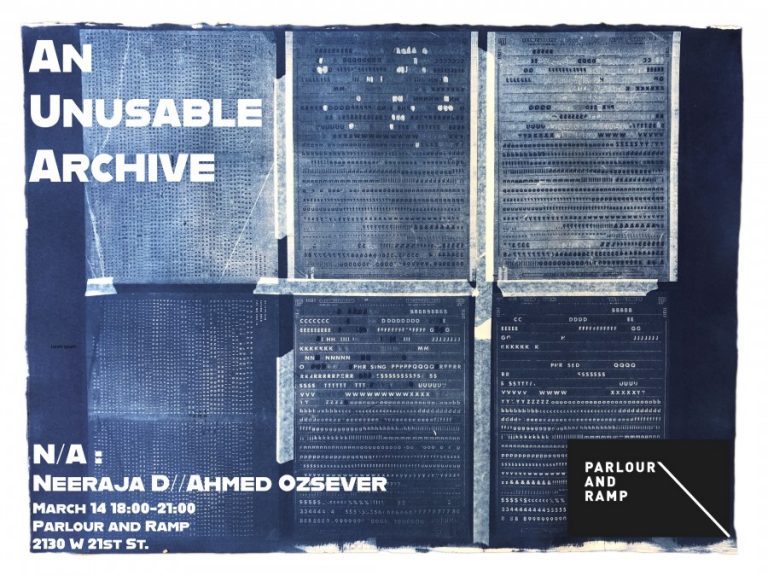 1. An Unusable Archive July 10, 6-9pm Parlour and Ramp: 2130 W 21st St, Chicago, IL 60608 With N/A (Neeraja D and Ahmed Ozsever) 2. Anne Wilson: If We Asked about the Sky July 10-August 15, by appointment only Rhona Hoffman Gallery: 1711 W Chicago Ave, Chicago, IL...
read more
1.  The Young and the Restless June 27, 5:30-8pm FLXST CONTEMPORARY: 2251 S Michigan Ave, Suite 220, Chicago, IL 60616 With: Samantha Cabrera Friend, Chanel Matsunami Govreau, Danny Hwong, Ty Healey, and Colleen Keihm   2.   Remy Bordas and Olivia Juarez: Doubles June...
1. Liberatory Practices June 19, 12-1:30pm Arts and Public Life Seed Lynn and Sadie Woods 2. by & for: ed.3 June 20-23, 2020 With Elena Ailes, Claire Ashley, Angela Azmitia, Lucy Baird, Margaret Crowley, Cass Davis, Madeleine Finley, Rami George, Griffin Goodman,...
1. Cameron Spratley: 730 June 13, 12-11pm M. LeBlanc   2. Mother to Mother; Virtually. Knots & Nodes. june 12, 6-8PM Chicago Art Department With Susan Krueger Barber, Sonja Blum, Marjorie Boyles, Jamie Nakagawa Boley, Laura Drey, Elisabeth Dzuricsko, Margarita...
Critical Minded Offers $500 Grants for Cultural Critics of Color Critical Minded is a granting and learning initiative that builds resources and visibility for the work of cultural critics of color in the United States. Mindful of the unique hardships critics -- and...
1. (RE)Visions of Chicago Public Schools May 29, 6pm (Talk at 7pm) 062 With Marzena Abrahamik, Suzette Bross, Jim Iska, Janet Mesic-Mackie, John Preus, Doug McGoldrick, Edra Soto, Eileen Ryan, Lynn Renee Persin, Jeff Phillips, Sa Schloff, Justin Schmitz, Matt Siber,...
1. OTVReruns x the #LetUsBreathe Collective Artist Talk with Sandra Oviedo/Colectivo Multipolar May 22, 8-9:30pm OTV - Open Television and #LetUsBreathe Collective With Abra Johnson, Ashley Ray, Aymar Jean Christian, Elijah McKinnon, Erik Lamar Wallace II, Felicia...
1. Bearing Witness: Three Videos from Jesse McLean May 14, 7pm Late Capital   2. Leather Legacies: Heather Raquel Phillips May 14, 2pm Leather Archives & Museum   3. Alonso Galue: Tonada del tormento (Torment's lullaby) May 15-30 4101 W Cullom Ave (viewed from a...
1. Jurassic Warp May 8, 7:30-9:30pm Ground Level Platform With KT Duffy and María Luisa Sanín Peña   2. Samantha Cabrera-Friend: Artist Talk May 8, 3-4pm LATITUDE   3. OTVReruns x 6018 North: Border'd, United States of Aliens, FOBia May 8, 8-10pm 6018North With...
1. Monica Jahan Bose: Moonlight through an onion Skin May 2, 5-10pm Agitator: a co-operative gallery   2. Andrew Holmquist: HQME April 25, 12;30-1:30pm Carrie Secrist Gallery   3. Leather Legacies: David K. Johnson May 7, 2PM Leather Archives & Museum 4. Community...