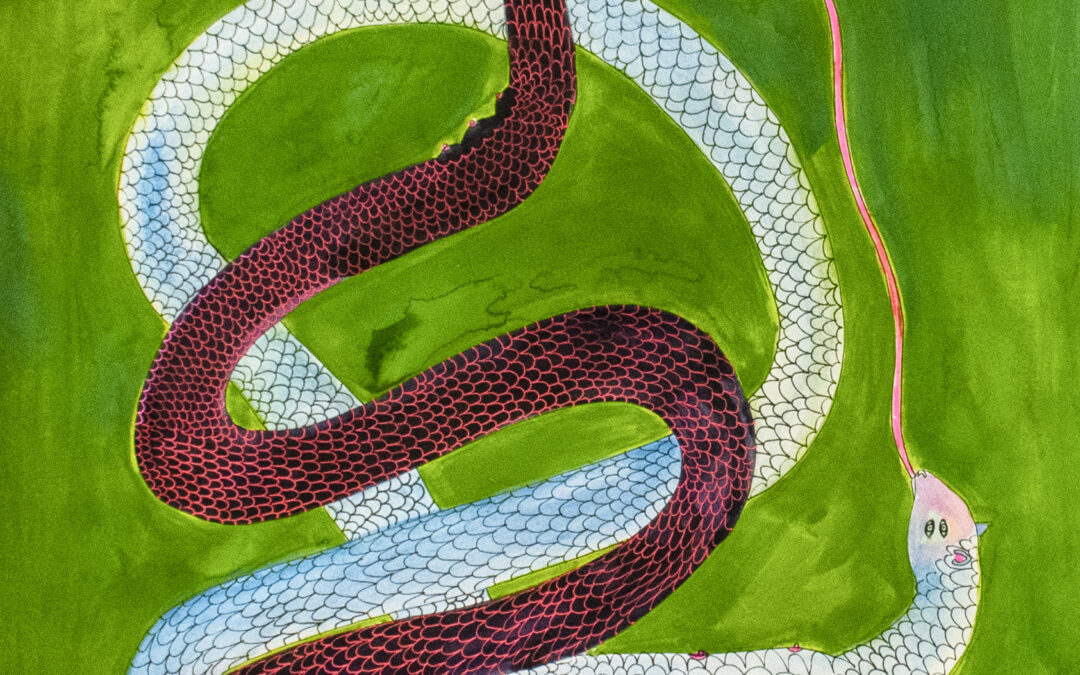 download
On this week's Jess(i)e-fest, Jessie Mott joins Jesse and non-Jess(i)e Ryan in the studio to talk about her upcoming exhibition at the Epiphany Center for the Arts, Like Queer Animals:We Hold Your Gaze, a collaboration with queer scholar Chanal Nadeau. We yak about the origins of Mott's aberrant animals, in all of their forms, including paintings, publications and animations. Take a listen on the wild side.
read more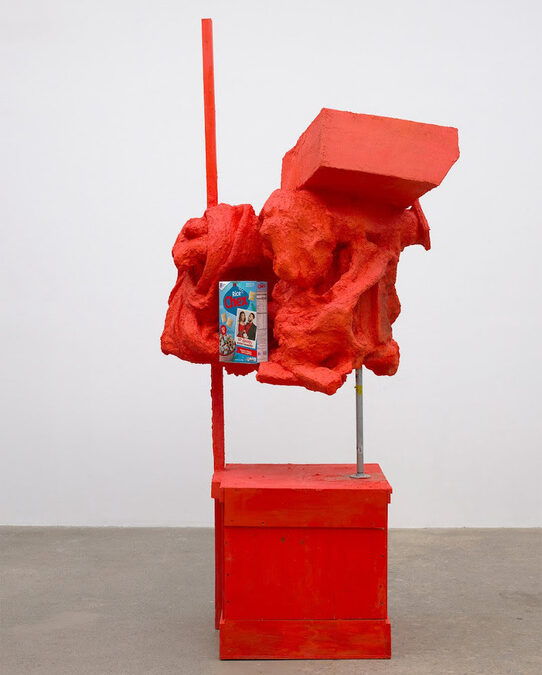 1. Rachel Harrison: Assorted Varieties November 19, 2021-January 8, 2022 Corbett vs. Dempsey: 2156 W Fulton St 2. as a sort of cloud rather than a bubble November 20, 6-10PM LVL3 Gallery: 1542 N Milwaukee Ave Work by Juan Neira and Clare Gatto 3....
read more

download
On this pod's weekcast Iris Bernblum joins Brian and Ryan for an unadorned conversation about her current studio practice. Bernblum's work explores an animalic kinship, navigating a longing for the unknowable natural world. The pair conjures a sensual environment by imbuing the space with scent, sound, and lush color. Her cross disciplinary practice includes watercolors, video and sculpture speaking to ideas around human desire to control and tame wild spaces.
Welcome to the Bad at Art Forum! A monthly post from your (non)local artist-cum-mad-scientist, Keeley Haftner. Every third Monday of the month until the world ends, or Bad at Sports expires on its best-before date (aka 20th anniversary) on September 4th, 2025...
1. Present Artifacts November 12, 2021-January 21, 2022 Ralph Arnold Gallery: 1131 W Sheridan Rd Work by: Efrat Hakimi, Sahand Heshmati Afshar, and zakkiyyah najeebah dumas-o'neal 2. Sky Hopinka: MALNI—TOWARDS THE OCEAN, TOWARDS THE SHORE November 13, 1PM Block...
By Paul Krainak Robert Pogue Harrison's "Juvenescence: A Cultural History of our Age," may be a few years old, but it's prescient. Its cover bears an image of Constantin Brancusi's 1908 "Head of a Sleeping Infant," suggesting, along with the title, a culture indulgent...
1. I am the sky and clouds are moving through me. November 5, 6-9PM ADDS DONNA: 3252 W North Ave Work by: Yani Aviles, Firat Erdim, Hunter Foster, and Jin Lee 2. Utensil November 6, 2-6PM Annas at Comfort Station Logan Square: 2579 N Milwaukee Ave Work by:...
1. Kari Cholnoky: Impending Moreness October 29, 6-10PM Julius Caesar: 3311 W Carroll Ave 2. Esau McGhee + James Jankowiak: Bo Jackson October 29, 6-9PM Cleaner Gallery + Projects: 1856 N Richmond St 3. Madeline Gallucci and Elissa Osterland: Night Swim...
1. Nayeon Yang: 1448 W. Howard St. October 23, 6-9PM Wedge Projects: 1448 W Howard St 2. Christa Donner: Dear Human October 23, 1-3PM West Ridge Nature Park: 5801 N Western Ave 3. Jennifer Cronin: There is Still Magic Here October 22, 6-10PM Elephant...
1. Amina Ross: Man's Country October 16, 6-9PM Iceberg Projects: 7714 N Sheridan Rd 2. stephanie mei huang: the foul lump in my throat October 17, 4-7PM 4th Ward Project Space: 5338 S Kimbark Ave 3. Michelle Wasson: On Feronia October 15, 6-9PM Epiphany...
By Paul Krainak Mid-century urban planing in Chicago wasn't the first to sidestep the needs of underserved demographics or grow steadily more tunneled and monocular. Suffering a kind of moral decompression, it clung to a host of formalist influenced fabrication...
1. SADIE LASKA: NO UTOPIA FOR YOU! October 8, 8-11PM Soccer Club Club: 2923 N Cicero Ave 2. Arte, Cultura, Y Resistencia October 8, 6-10PM Chicago Art Department: 1926 S Halsted St Work by: Joseph Josué Mora, Mony Nuñez, Arturo Fresán, Luis Trejo, Hector...