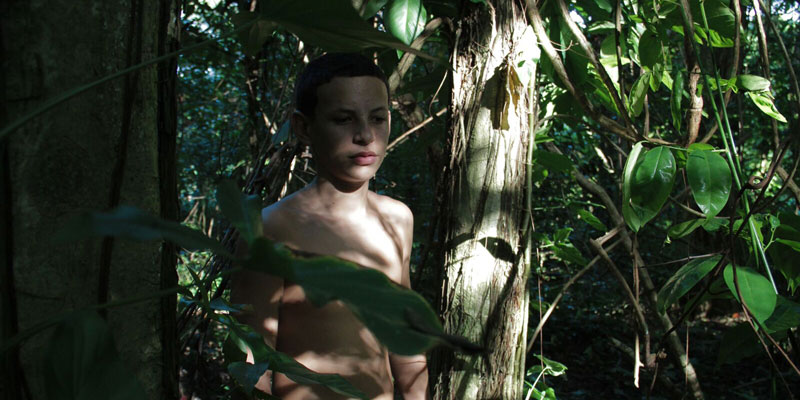 download
Bad at Sports Center has a full house for today's episode with hosts Jesse Malmed, Dana Bassett & the one and only DJ Super Older Brother in the studio with artist Beatriz Santiago Muñoz and Assistant Director of Exhibitions at SAIC Sullivan Galleries, Hannah Barco. Muñoz & Barco walk us through "Safehouse", the culmination of a two-year project conducted in Puerto Rico and Chicago in partnership with Sullivan Galleries. Muñoz discusses her research into the history of the Puerto Rican Anti-Colonialist Movement, and gives our host some insight into her process and philosophy around the documentary and exploratory style of film and exhibition making. Not to be missed!
read more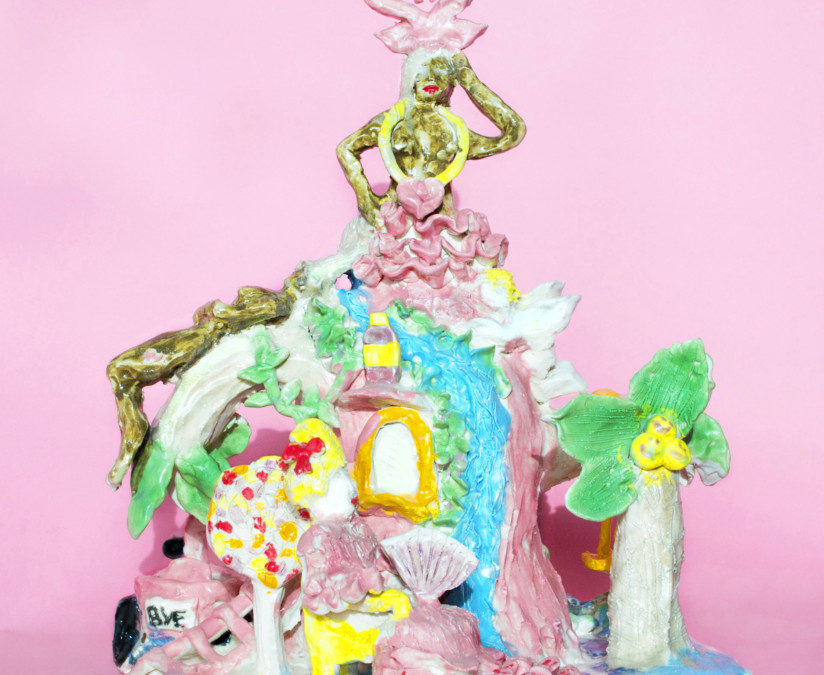 1. Pastillage October 20, 2018, 6-9PM Work by: Yvette Mayorga Roman Susan: 1224 W Loyola Ave, Chicago, IL 60626 2. a, am, ami, amis, amiss October 20, 2018, 4-7PM Work by: Jenn Wilson free range: 3257 W Lawrence Ave, Chicago, II 60625 3. It's Such a...
read more

download
Dana hosts solo on this episode of Bad at Sports Center featuring curators Esteban King of Espac in Mexico City and Mia Lopez of the DePaul Art Museum, alongside artists Tamara Becerra Valdez and Alejandro Jiménez Flores. Our guests bring us into their textually inspired exhibition "So close, far away" (Tan cerca, tan lejos) which opens Saturday, October 13th at Sector 2327. Sector's last ever exhibition, "So close, far away" is presented in partnership with the Lit y Luz Festival, celebrating and exchanging culture between Mexico City and Chicago. Our guests discuss the discursive and experiential aspects of the show, and Alejandro treats us to a short poetry reading. We threw in a little gossip at the end just for fun. More information about "So close, far away" and Lit y Luz can be found at https://www.litluz.org/.
Tonika Johnson's Folded Map at the Loyola Museum of Art closes Saturday, October 20, 2018 Interview and photo essay by Lise McKean LM: Today we're going to be talking about Natasha's role as curator at LUMA and Tonika's current exhibition, Folded Map. Natasha, could...
1. Echoes: Reframing Collage October 11, 2018, 5-7PM Work by: Derrick Adams, Krista Franklin, Wardell Milan, Ayanah Moor, Nathaniel Mary Quinn, Paul Mpagi Sepuya, and Xaviera Simmons Museum of Contemporary Photography: 600 S Michigan Ave, Chicago, IL 60605 This is a...
Welcome to this week's Top V from EXPO CHICAGO at Navy Pier.  Also, don't forget to check out this week's Top V for a selection of provocative programs being exhibited in spaces both large and small around Chicago this weekend. 1. SAPAR Contemporary Booth #147...
1. …to take root among the stars. September 28, 2018, 6-8:30PM Work by: Krista Franklin (performances by Franklin, Aricka Foreman, Kara Jackson, and Jamila Woods. Music courtesy of DJ Rae Chardonnay) Poetry Foundation: 61 W Superior St, Chicago, IL 60654 2. In...
Hear ye, hear ye! On September 25, 2018 we, Bad at Sports, will become the world's first (and best) podcast with its own line of beer. Released in conjunction with Mars Community Brewing the "Artist +/- Beer +/- Jerks = Bad at Sports" Sparkling Lager is ready to set...
1. Passing Time: Kim's Corner Food with Thomas Kong September 21, 2018, 7-10PM Work by: Thomas Kong 062: 1029 W 35th St, Chicago, IL 60609 2. NoNonchalant: Abstraction by Ten Chicago Artists September 21, 2018, 6-9PM Work by: George Blaha, Daniel Bruttig, Jean...
1. Gut Rehab September 14, 2018, 5-8PM Work by: Edie Fake Western Exhibitions: 1709 W Chicago Ave Chicago, IL 60622 2. A Routine Trip Turns Into An Enchanting Escapade – Lucky #1, 7, 20, 34, 57, 44 September 15, 2018, 7-11PM Work by: Peppi Bottrop, Lukas...
1. Untitled (How Does It Feel) September 9, 2018, 3-6PM Work by: Esau McGhee GOLDFINCH: 319 N Albany Ave, Chicago, IL 60612 2. This Knot, This September 8, 2018, 7-10PM Work by: Kelly Kaczynski with Serafin Kaczynski Adler & Floyd: 3537 S Western Blvd, unit...
1. Windows, Doors, and Mirrors September 1, 2018, 6-9PM Work by: Gwendolyn Zabicki Roman Susan: 1224 W Loyola Ave, Chicago, IL 60626 2. I WANT YOU August 31, 2018, 6-9PM Work by: Jory Drew BAR4000: 2000 W Carroll Ave, Chicago IL 60612 3. Caution Children...