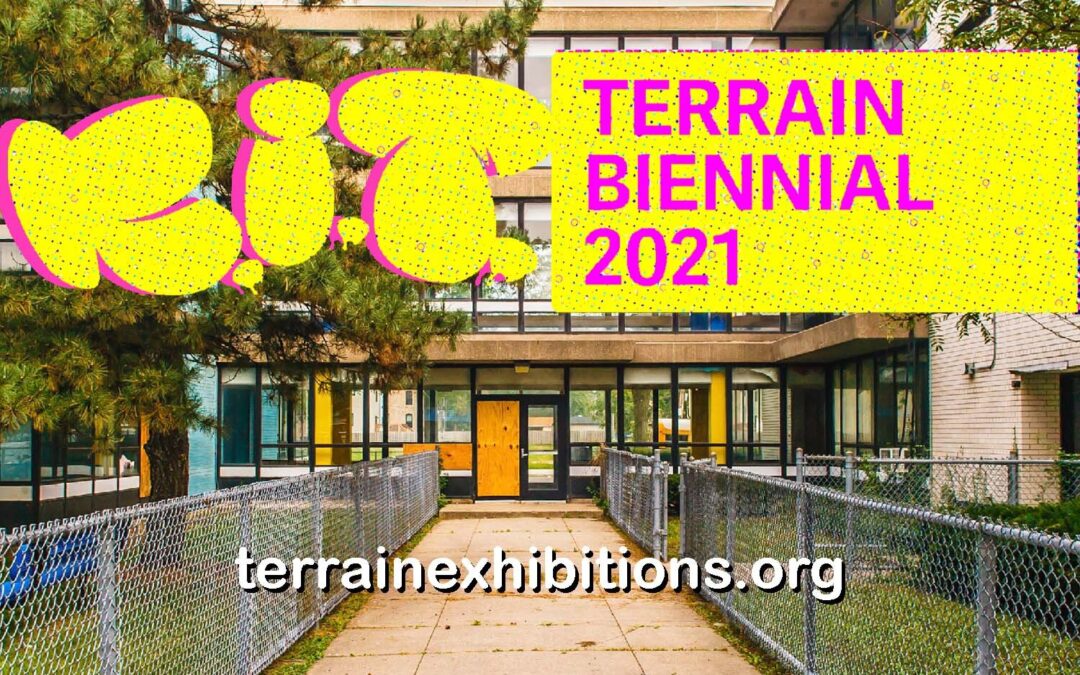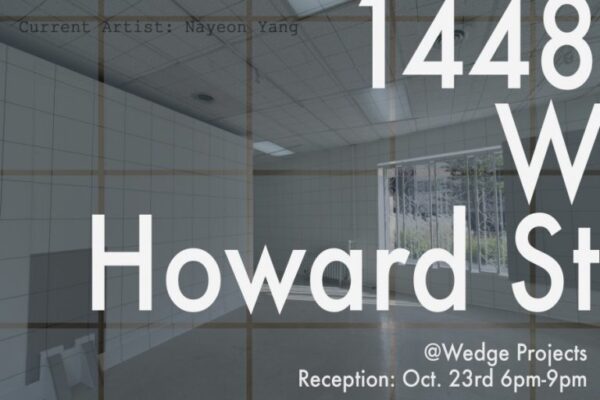 1. Nayeon Yang: 1448 W. Howard St. October 23, 6-9PM Wedge Projects: 1448 W Howard St 2. Christa Donner: Dear Human October 23, 1-3PM West Ridge Nature Park: 5801 N Western Ave 3. Jennifer Cronin: There is Still Magic Here October 22, 6-10PM Elephant...
read more
1. Amina Ross: Man's Country October 16, 6-9PM Iceberg Projects: 7714 N Sheridan Rd 2. stephanie mei huang: the foul lump in my throat October 17, 4-7PM 4th Ward Project Space: 5338 S Kimbark Ave 3. Michelle Wasson: On Feronia October 15, 6-9PM Epiphany...
By Paul Krainak Mid-century urban planing in Chicago wasn't the first to sidestep the needs of underserved demographics or grow steadily more tunneled and monocular. Suffering a kind of moral decompression, it clung to a host of formalist influenced fabrication...
1. SADIE LASKA: NO UTOPIA FOR YOU! October 8, 8-11PM Soccer Club Club: 2923 N Cicero Ave 2. Arte, Cultura, Y Resistencia October 8, 6-10PM Chicago Art Department: 1926 S Halsted St Work by: Joseph Josué Mora, Mony Nuñez, Arturo Fresán, Luis Trejo, Hector...
1. Maryam Taghavi: A Form By Which To Be Possessed October 1, 5-8PM Chicago Artists Coalition: 2130 W Fulton St 2. a forest of signs, goth collage and aphorisms October 1, 7-10PM belong gallery: 2712 W North Ave Work by: Anton Auth, Mercedes Cardenas, Alana...
1. PARENT|ARTIST September 24, 6-9PM Southspace: 1109 E 55th St Work by: Nina, Tracy Marie Taylor, Lorimar Matos, Janet Trierweiler, Rhiannon Yandell, Vel Kalum, Christian Clarke 2. Collaborating with the Archive September 24, 6-9PM Filter Photo: 1821 W Hubbard...
1. Jin Lee: Views & Scenes September 18, 2021-January 2, 2022 Chicago Cultural Center: 78 E Washington St 2. Claudia Hart: The Unfolding September 19, 1-4PM Haynes: 3050 S Haynes Ct 3. Yoonshin Park: Passing hours, space in between, I am breathing...
1. Douglas R. Ewart September 10, 5-8PM Experimental Sound Studio: 5925 N Ravenswood Ave 2. D. Rosen & Vanessa Viruet: Class & Classification September 10, 5-9PM Roots & Culture: 1034 N Milwaukee Ave 3. This is what we know so far  September 10,...
1. Michiko Itatani: Personal Codes: Virtual Cube in the Kitchen September 5, 4-7PM 4th Ward Project Space: 5338 S Kimbark Ave 2. Bea Fremderman: Barren Island September 4, 6-9PM Prairie: 2055 W Cermak Rd 3.Oasis September 4, 6-9PM ACRE at Drama Club: 2439-41 S...
By Paul Krainak Kendra Paitz has worked at University Galleries at Illinois State University since 2003, beginning as curatorial intern, graduate assistant, curator, curator of exhibitions, senior curator, and as of 2018, director and chief curator. Colleagues have...