Unlike visual art, when it comes to books there is something unseemly about discussing form. We are taught that books are solely t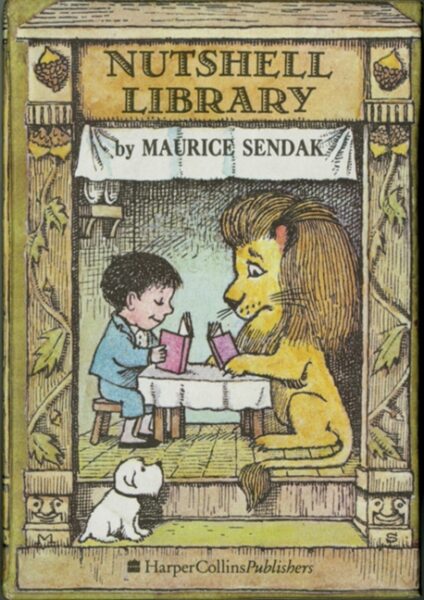 heir content and we should not judge them by their cover. The paper may be nice, but it isn't indicative of the quality of the writing. Or the cover photo is lovely, but the plot has gaping holes. When I was little, I loved little books. Sometimes I loved them just because they were little. I had the whole Beatrix Potter mini-book collection going on in my room. I mean who could forget the adorable Tale of Squirrel Nutkin? My favorite of all the books was Maurice Sendak's Nutshell Library, which is a collection of five tiny books united in a diminutive box. The stories were fun to read and they rhymed, which made them easy to memorize, but what made me come back to them time and again was their itty-bittyness.
As an adult, I am surprised to find this sort of preciousness still effective. It seems as if I should have outgrown this sort of thing by now. Currently, I'm reading my way through (in no particular order) the 33 1/3 series. In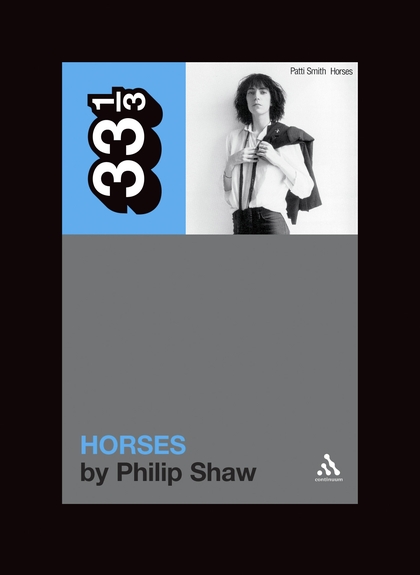 case you haven't had a chance to pick one of these up, they're slim, mostly fewer than 100 pages, meditations on a single album. Their smaller than average 5×7 size is cute as pie. The 33 1/3 series is published by Continuum and started in 2003 with Warren Zanes' treatment of the 1969 classic Dusty in Memphis, by Dusty Springfield. A few other notable recordings that undergo inspection are Aja, by Steely Dan; Swordfishtrombone, by Tom Waits; Marquee Moon, by Television. Seriously though, there are as of this writing 86 titles, so certainly there is something for everyone. Don't expect a "making of." These little gems are more essayistic and idiosyncratic than that. Check out Phillip Shaw's treatment of Patty Smith's Horses. It's the first book of the series that I read, and it's a delight.
Melville House is home of the novella. The novella is perhaps the most perfect of forms. Longer than a short story, shorter than a novel, the novella is best described why what it isn't than what it is. Melville House does the novella well. I just finished reading The Death of the Author, by Gilbert Adair, a mere 150 pages. Turns out this was just the right length for this little mystery-like satire addressing the ridiculousness academia and the sometimes foolishness of theory. Any longer and I think I might have taken the literary theory too seriously. Besides contemporary novellas, they also have a line of novellas by classic authors. You'll find short works by lots of your favorite authors: Chekov, Proust, Cather, Wharton, Tolstoy, and of course Melville.
Originally, the plan for this month's post was to write a book review, which I started a bunch of times. Somehow, I couldn't quite get excited about it. There is nothing wrong with the "book" I was reading, Hilton Kramer's Abstraction and Utopia. For a while, I thought it was because I had picked the wrong text, but it turns out that what I really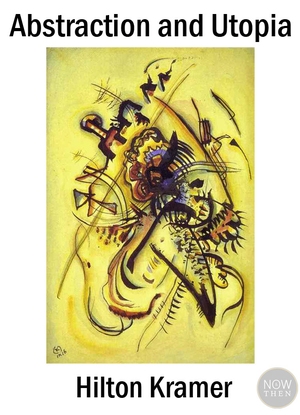 wanted to talk about was the unseemly subject of form. Abstraction and Utopia is published by e-publisher Now & Then, and at only 16 pages, this work seems unlikely to have been published as a stand-alone print book. In fact, this essay is actually reprint from The New Criterion. A 16-page book may seem like no bargain, but I bought it because of its brevity. It also had an abbreviated price tag.  At the same time I also purchased The Story of a Photograph: Walker Evans, Ellie Mae Burroughs, and the Great Depression, Jerry L. Thompson. I had a four-hour plane ride ahead of me and I wanted something I could finish in one sitting. For the first time, I really understood the flexibility that e-books offer. Until that point, I considered them a way to, let's say, carry the entirety of In Search of Lost Time around in my purse, a feat impossible in the pre-digital age. But the possibility of digital publishing allowing short works to exist on their own, as opposed to being stuffed into an anthology is extraordinarily freeing both as a reader and as a writer. Perhaps e-publishing will give small works a home, and maybe even start a renaissance of the short form.
Lastly, as a random bit of book-related information, check out this video of Seattle Public Library's world record setting domino book chain.
Latest posts by Terri Griffith
(see all)