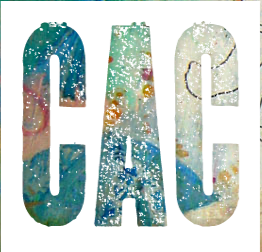 This announcement landed in my inbox this week and I thought I'd pass it along. It sounds like a fantastic opportunity for aspiring curators who are still in school (and in fact, it's aimed at student curators only). The Chicago Artists Coalition (CAC), as part of their "Around Town" program and in partnership with Merchandise Mart and Art Chicago, is launching its Merchandise Mart/CAC Pop Up Gallery, a new six-month exhibition opportunity for student curators and student artists (undergraduate or graduate students are eligible). THE DEADLINE FOR THIS IS MARCH 12TH, so if you are interested, apply soon! Details follow:
"CAC Around Town creates alternative exhibition opportunities for CAC Artist Members including pop up galleries, restaurants, office lobbies, cafes and more. By joining CAC, artists are eligible to participate in Around Town where they can attract new and diverse audiences.
Beginning in March, 2010, CAC will manage a new gallery space in the Merchandise Mart, a location that welcomes more than three million visitors each year. With 150 showrooms and over 4,000 professional designers, Merchandise Mart offers an unparalleled opportunity for artists to be discovered and commissioned.
Curators select the artists for their proposed exhibition. Both selected curators and artists must be currently enrolled students.
EXHIBITION INFORMATION:
• Three curators will be selected to develop shows that will be up for approximately 6 weeks
• The gallery measures 1900 square feet, with 4,200 square feet of possible exhibition space
• Shows will be promoted city wide to over 60,000 Chicago residents
•  CAC will host a reception for each show
APPLICATION GUIDELINES:
Email to pepper@caconline.org by 5:00pm, March 12.
Application must include:
• Curatorial Statement (200 words or less describing their vision for the show)
• Resume
• Two References
Curators must be CAC members to apply.
There is no application fee.
Curators may only exhibit student artist work.
Selected exhibiting artists must also be CAC members.
The cost of a student one-year membership is $45
(for more information on CAC membership benefits, visit www.caconline.org/services). Following the application, runners-up will be interviewed in the gallery space.
Administrative Contact is Pepper Coates;
Email application to pepper@caconline.org by 5:00pm, March 12.
Latest posts by Claudine Isé
(see all)