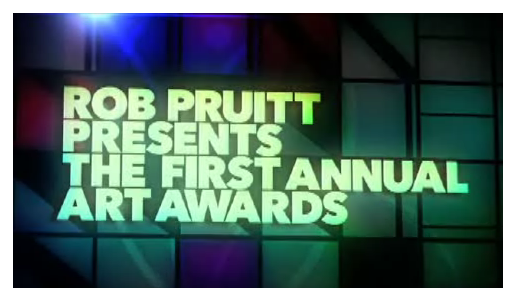 Bravo's "Art Star" reality show hasn't even hit the air waves yet, and already we've got another art contest on our hands. Our vote for most ridiculous news of the week comes with the Guggenheim's announcement of Rob Pruitt's "First Annual Art Awards," modeled after Hollywood's Oscars. Pruitt conceived the awards to celebrate "select individuals, exhibitions, and projects that have made a significant impact on the field of contemporary art during the past year." Oh, and just to keep things bubbly, the star-studded list of presenters will include boyfriend-girlfriend art/fashion design couple of the moment Nate Lowman and Mary-Kate Olsen. There's a formal dinner afterwards, and after that an after-party and, and….oh, just click on the link and read the rest for yourself (including the video of the nominee announcements). I can't take anymore. The rest of our midweek round-up, some of which is actually meaningful (though you'll have to be the judge of that) as follows:
*Art Institute of Chicago appoints Alison Fisher as the Harold and Margot Schiff Assistant Curator of Architecture in the Department of Architecture and Design. Her focus will be on the Art Institute's architecture holdings from 1850 to 1945, and she will oversee the drawings, models, and archives of Frank Lloyd Wright, Daniel Burnham, Louis Sullivan and other American architectural masters.
*Artist Mark Bradford among those awarded 2009 MacArthur Genius Grants.
*Bill Viola changes mind, decides to meet with Pope for Vatican cultural dialogue on the relationship between faith and art.
*Franklin Sirmans appointed chief curator of contemporary art at LACMA, succeeding Lynn Zelevansky.
*Proposed Pennsylvania budget agreement extends state sales taxes to arts and cultural performances and venues but exempts movies and sports events; Philadelphia arts leaders organize in protest.
*Brandeis committee recommends keeping Art Museum open, but punts on the issue of the proposed sale of its collection.
*NEA Chair Rocco Landesman explains reasoning behind demotion of communications director Yossi Sergant.
*Paul Chan's "Top 5 Things That Will Get You Arrested in Minneapolis" aka Top 5 Things We Should Do Together To Make Something Interesting." (Via Eyeteeth).
*Virtual flip book: View all 160 pages of Proximity magazine in less than 20 seconds. Then go buy the real thing. It's a good issue, as always.
*A visit to an exhibition about the history of Ikea.
*Artnet writer Grant Mandarino provides Cliff's Notes on the new Fall art magazines.
*Chicago job posting: Projectionists and room monitors needed for upcoming College Art Association (CAA) Annual Conference in Chicago. If you're interested, see here.
Latest posts by Claudine Isé
(see all)