1. In A Plain Brown Wrapper at Johalla Projects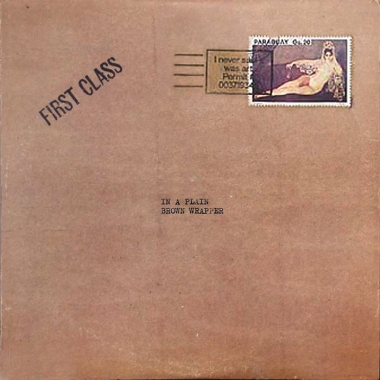 Not for kids. Literally, you have to be 18 or over to enter. Work by Steven Frost, Elisa Garza, Elise Goldstein, Emerson Granillo, Jesse Hites, Jacob King, Ivan Lozano, Joelle McTigue, Karina Natis, Clare O'Sadnick, Edward Rossa, Joshua Sampson, Talaya Schmid, Kristen Stokes, Jaroslaw Studencki, Bu Tu, Wayama Woo, and Meredith Zielke. Organized by Barbara DeGenevieve.
Johalla Projects is located at 1561 N. Milwaukee Ave. Reception Saturday from 7-10pm
2. Ox-Bow Centennial Two-fer: Historical Works at Corbett vs. Dempsey and Contemporary Art at Roots and Culture.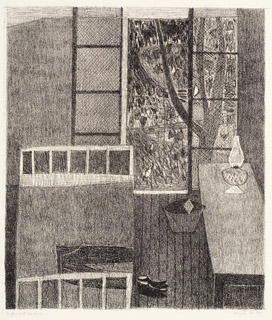 Two exhibitions celebrating the Centennial festivities for the Ox-Bow Summer School of Art.
Corbett vs. Dempsey is located at 1120 N Ashland Ave. Reception Saturday from 5-9pm. Roots and Culture is located at 1034 N. Milwaukee Ave. Reception Saturday from 6-9pm.
3. There, Now It Will Last Forever at The Family Room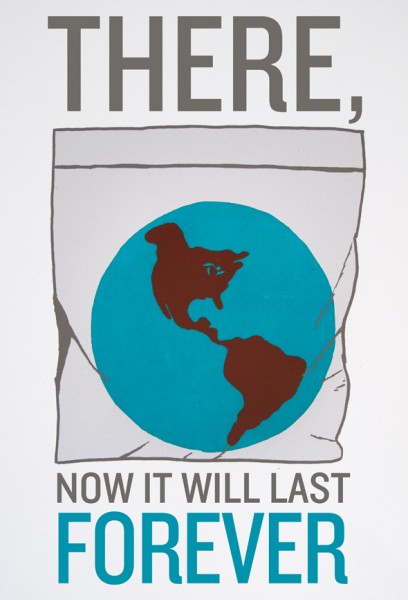 Work by Stephen Eichhorn, James Ewert Jr, Ron Ewert, Mike Fortress, Jenny Kendler, Michael Ruggirello, Molly Schafer, Ben Speckmann, Davey Sommers, Scott Thomas and INDO.
The Family Room is located at 1821 W. Hubbard St., #202. Reception Friday from 7pm-12am.
4. Sangre, Sudor y Papeles: Artists examine the immigration issue at Antena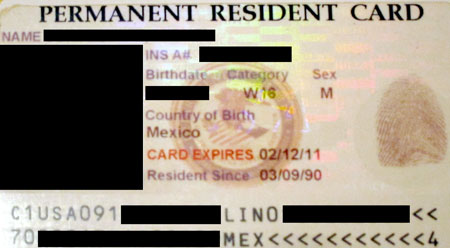 Work by Saul Aguirre, Adriana Baltazar, Miguel Cortez, Salvador Jiménez-Flores, Jaime Mendoza, Jenny Priego, and Elvia Rodriguez-Ochoa.
Antena is located at 1765 S Laflin St. Reception Friday from 6-10pm.
5. No Money No Pancakes at Second Bedroom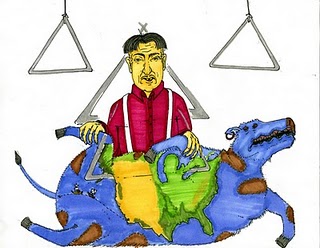 Something weird'll be going on. BYOB but there's free waffles.
Second Bedroom is located at 3216 S. Morgan St. Reception Saturday from 7-11pm.
---
Hey ya'll, I'm reporting to you from afar. I'm gonna keep this short, 'cus I've got to get ready to spend a week in the woods hiking, shooting, canoeing, and watching zombie movies. Mmmmm…Chopper Chicks in Zombie town. But I digress. Here is my Top 5 for this weekend. Enjoy 'em, since I can't.
1. Aspen Mays explodes your brain with science!
In her first solo show, Aspen is showing off all her art/science craziness. Aluminum foil spaceman, check. Fireflies in the camera, check. You won't be disspointed. Opens Friday at Golden gallery, 7-10pm.
2. Geometry and mold spores at Thomas Robertello Gallery.
This stuff just looks strange. The title is what caught me, the show is called "Taxonomies." But with ceramic mold spores from Sarah Hicks and geometric paintings from Peter Barrett, it seems worth a look. Check it out Friday from 5-8pm.
3. The faculty has shown good taste at SAIC.
The faculty at SAIC has passed down their opinion on what's good and what's not. Surprisingly (well I was surprised), I mostly agree with them this time round. You can go see new work by Sarah Belknap, Joseph Belknap, Tif Bullard, Yu-Hang Huang, Merideth Lacina, Alison Rhoades, andIsabelle Schiltz at the Betty Rhymer for the Annual Faculty Exhibitions Committee Picks show (I don't think this is the real title, or whether there is one, so I spliced this together. ) Opens Thursday from 4:30 to 7pm.
4. Artist dresses up as volcano, spends day reenacting Day in the Life of a Volcano.
Do I actually need to say anything else? The afore mentioned peice (by Eliza Fernand) is part of Post Scarcity, a new show at 65Grand curated Thea Liberty Nichols. Opens Friday, from 7-10pm.
5. Performing in the bedroom…
The Second Bedroom that is. Anni Holm is doing an installation called Sleeping Around. If you're in Bridgeport, head over Friday night.
Sorry for the lack of pictures and links, the zombies are coming!
---