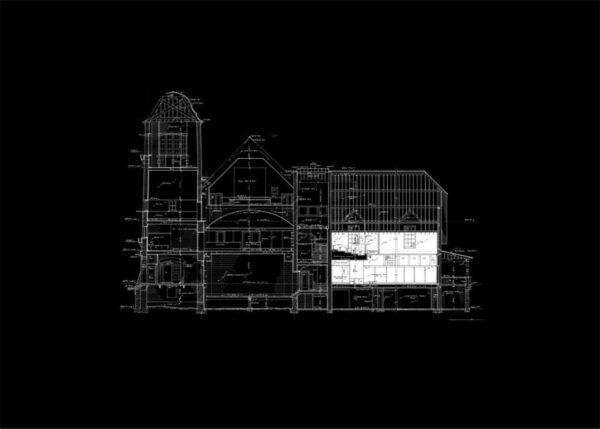 September 17, 2016, 2-5PM
Work by: Elizabeth Atterbury, Dana Carter, Ramón Miranda Beltrán, Dana Levy, Michael Rado and Fran Lightbound, Bailey Romaine and Aaron Walker, Michal Samama, Adam Schreiber and Ann Toebbe (Curated by FIELDWORK)
Pulaski Park: 1419 W Blackhawk St, Chicago, IL 60642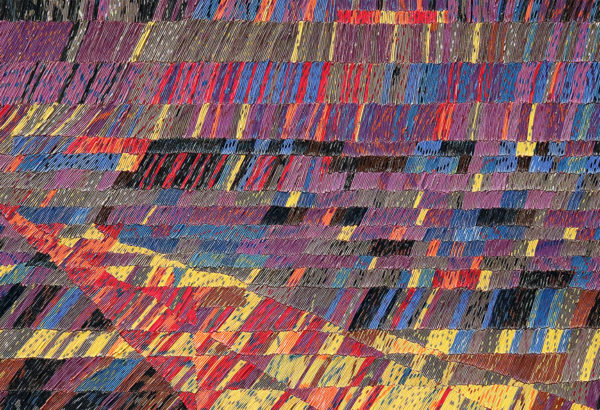 September 18, 2016, 4-7PM
Work by: Emily Hermant
4th Ward Project Space: 5338 S Kimbark Ave Chicago, IL 60615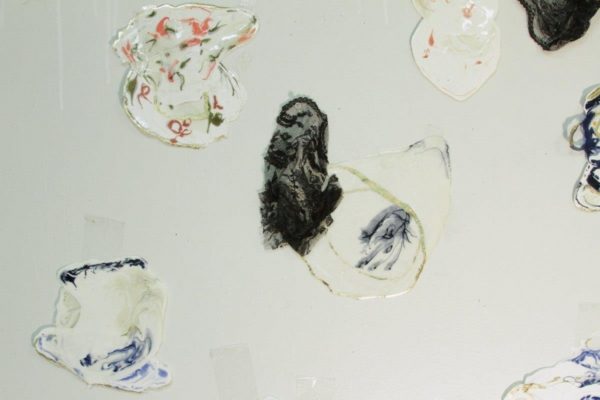 September 18, 2016, 4-8PM
Goldfinch: 319 N Albany Ave, Chicago, IL 60612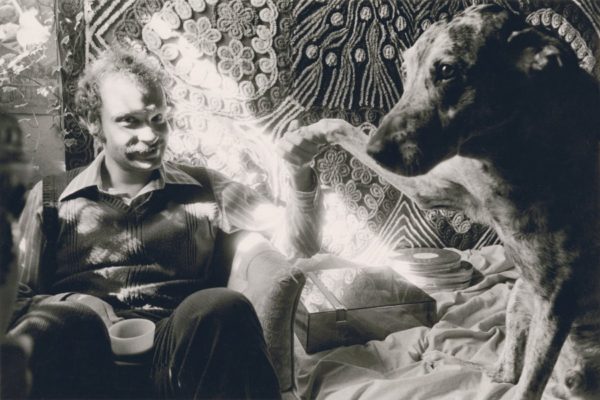 September 17, 2016, 6-9PM
Work by: George Kuchar
Iceberg Projects: 7714 N Sheridan Rd, Chicago, IL 60626
5. ART + LANGUAGE Paints a Picture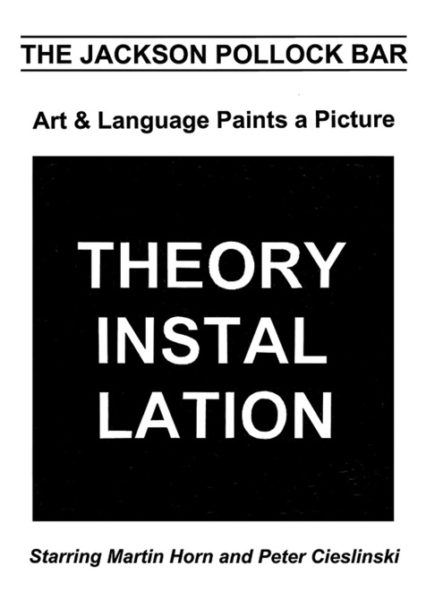 September 15, 2016, 7-11PM
Work by: ART + LANGUAGE (Starring Martin Horn and Peter Ceislinski)
Soccer Club Club: 2921 N Cicero Ave, Chicago, IL 60641
Hey Chicago, submit your events to The Visualist here: http://www.thevisualist.org
---
1. Rough Idle at Chicago Artists Coalition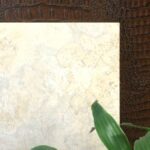 Curated by Allison Lacher, with work by Jessica Caponigro, Jeffrey Michael Austin, and Rafael E. Vera.
Chicago Artists Coalition is located at 217 N. Carpenter St. Reception Friday 6-9pm.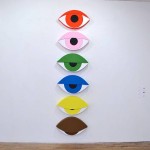 Work by Jaime Angelopoulos and Cody Tumblin.
LVL3 1542 N. Milwaukee Ave. Reception Saturday, 6-10pm.
3. Primary Care at Julius Caesar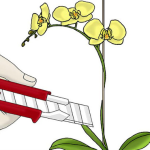 Work by Murat Adash, Mark Barker, Levi Budd, Anna Bunting-Branch, Robert Crosse, Angharad Davies, Lila de Magalhaes, Peter Ferry, Stephen Kwok, Mitsu Salmon, Michal Samama and Keijaun Thomas.
Julius Caesar is located at 3311 W. Carroll Ave. Reception Sunday, 1-5pm.
4. Corner Stores: A Co-Op Exhibition to Feed the People at The Carlos & Dominguez Fine Arts Gallery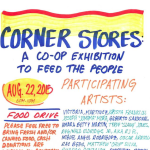 Work by Victoria Martinez, Krista Franklin, Josue Mora, Gilberto Sandoval, Amara Betty Martin, Tyrue "Slang" Jones , Reginald Eldridge, Jr., aka RJ EL, Miguel Angel Rodriguez, Oscar Arriola, Rae Bees, Matthew Silva, Ricardo Gonzalez, Gloria "Gloe" Talamantes, Emmanuel White Eagle, Tissueart and Perpetual Rebel.
The Carlos & Dominguez Fine Arts Gallery is located at 1538 W. Cullerton St. Reception Saturday, 6-11pm.
5. Impossible Heat at Hidden Dog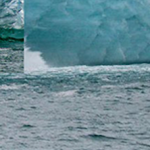 Work by Travis Krupka.
Hidden Dog is located at 2151 W. 21st St. Reception Friday, 6-10pm.
---
by Autumn Hays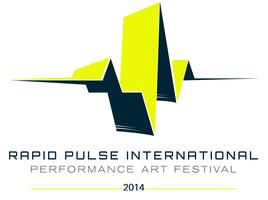 It's that time of the year again. Summer is here and this tends to be a prime time all over the world for performance art festivals. The best part is, if you are in Chicago you don't have to go anywhere to experience some of the finest international performance art. Rapid Pulse International Performance Art Festival has entered its third year. This year the dates for the festival run June 5-8th and 12th-15th. This years line up proves once again to be very promising. If you are interested in performance art it is an event not to miss.
Rapid Pulse is curated by Steven L. Bridges, Julie Laffin, Joseph Ravens, and Giana Gambino. Together, they bring a wide range of artists to Chicago each year. Rapid Pulse seems to touch on a wide range of genres, embracing theater, visual art, public practice, video, tech, music, and dance all the while dedicated to presenting work that is essentially performance art. If you have not had much experience with performance art or wish to have more, Rapid Pulse delivers a selection of artists that will provide you with a comprehensive look at performance art all in one festival. The lack of typecasting within performance art and the curation of this festival is part of what makes Rapid Pulse dynamic.
This year they will present works from notable artists, real heavy hitters in the performance art world. One of these artists is Kira O'Reilly (UK/IRELAND) who works with tightly controlled body movements that will leave you mesmerized. Then there is Alastair Maclennan (UK/IRELAND) who creates  durational performances and sculptures with eerie and nostalgic objects. The multi-member performance group known for their radical actions and border crossings of all kinds, La Pocha Nostra (USA/Mexico) will also be performing. I'm very excited to have the chance to see Lai Thi Dieu Ha (Vietnam) who created a work that used bird feathers to explore sexual identity in a provocative work that in her home country was extremely controversial. As well as Jason Lim (Singapore) will also present his delicate and introspective work; He is a notable figure in performance art and directs "Future of Imagination" in Singapore.
As expected, Rapid Pulse includes emerging artists who you may not have heard of, but you should get to know. I am very excited to see the work of Jessica Elaine Blinkhorn(US) whose work deals with disability and intimacy, Julie Vulcan (Australia) whose meditative work with salt explores ideas of transcendence, and Raquel Punto(Mexico) who deals with filth as a form of performatve evidence. Aiming to foster a supportive community of performance art and artists here in Chicago, Rapid Pulse also features talented local performers such as Mical Samama, Mikey McParlane, and the Antibody Cooperation, among others. In all they have 28 live artist presentations in vivid, exuberant, poetic, and boundary pushing performances and it is definitely worth attending!
Besides the performances which mostly are held at Defibrillator Performance Art Gallery, Rapid Pulse has a wide range of additional offerings. There is an amazing video series of performance art videos held at the Nightingale Cinema. This year they added a performance art workshop lead by Kira O'Reilly that is an amazing opportunity for local performance makers. Though perhaps not as attended as the performance work itself, the festival offers artists talks and panel discussions that are not to be missed deviling into the cusp of the most relevant perfomantive discourse. Still the jewel of the festival is the live performative events and I know this summer I will not be missing a single performance.
Full List of participating Artists: Alastair Maclennan, Alison Crocetta, Anna Brown, Antibody Corp, Boryana Rossa, Carlos Martiel, Diaz Lewis, Disorientalism, Espand, Freya Björg Olafson, Jason Lim, Jessica Blinkhorn, Julie Vulcan, Kira O'reilly, Lai Thi Dieu Ha, La Pocha Nostra, Linda Hesh, Manuel Vason, Matthew Prest, Michal Samama, Mikey Mcparlane, Peter Reese, Raquel, Punto, Sandrine Schaefer, Teoma Naccarato. For the full schedule and more information visit: rapidpulse.org
---
 Guest post by Hannah Verrill
Michal Samama is a performance artist and choreographer from Israel.  She recently came to Chicago by way of New York to begin her MFA in studio art at The School of The Art Institute of Chicago. She is now focusing on the research and creation of movement based solo performances and multidisciplinary collaborations. A couple of weeks ago I spent time in the studio with Michal as she prepared for an upcoming performance at Northwestern University.  The following dialogue ensued:
Hannah Verrill: I'm thinking about a solo performance practice, and if it is distinct in the sense that you as the maker can never fully step outside of the work in order to witness it.  I am curious about how you come to 'know' the work that you are making as you are making it.  Do you use video as a reflective surface to see what you are making?
Michal Samama:  Now I find myself using video, but it didn't start that way.  I became so interested in the images, in creating images and then of course changing the images, transforming them into other images.  So in a way I feel that I have to see it. I guess I started to use video at some point, but before video I was using the mirror.  Over the past few years I've also started to take photos of my body and my movement in the studio.  I have tried to direct my body to a specific image but at the same time to be in the movement, or the position, or the expression while taking the photo.  Those moments that I've captured have helped me to develop the visual aspect of the performance.
So it starts from a visual image that I have, that I imagine, and then I start to explore it, to transform it, to do this whole research in the studio.  Video can tell me if the image or sometimes also the timing is right.  My question is what is that 'right'?  What is the right image?  What is the right timing?
HV: For me, time is something where video and live don't match up.  I can be watching a video of performance and something feels distinctly too long, but if I were with that body in space I could be having a completely different temporal experience of that same action occurring. 
MS:  It's interesting because when I look at the video, and again, it's a tool, it always seems for me that I don't take enough time.  That in live I push myself too fast, that it actually needs to be slower.
HV:Â  Right, and video helps you see that or know that.
MS:  Yes, even though it can be very boring to watch this stillness, but the way I sense the timing of my body through video is usually that I need to slow down and take more time.  It's something I'm trying to work on right now, but it can be very scary for me not to just move on and go to the next image.
So when it comes to performing in front of an audience there is this internal thing going on.   This other layer, the negotiation between the way I build or shape the external image with what's going on inside, and there is the encounter with the audience.
I remember the moment when I started look out.  I think there's a difference between this external artificial gaze into the audience versus really looking.  Of course it's a solo, like I am the performer and you are looking at me, but then I'm looking back at you and maybe you feel awkward or embarrassed, but maybe you are thinking about your next doctor's appointment or your surgery.
HV: Would you say that there's a kind of feedback loop in place? A set of information that you receive from your audience by way of their presence, in a specific sense, that comes to influence how you are performing?
MS:  Yes, or you could think of it as a dialogue. It's about questioning this idea of me as the performer being the authority.  Or it's also about questioning what is your (the audience's) role here.  I started to think more of this idea of performance as a collective event or social event. This is what is unique for performance.  It puts into a laboratory this idea of the social event.
I do remember one work from a few years ago when this question came up of if I wanted to take my gaze out into the audience or still be in this internal dance-y gaze, and at that point I chose not to.  I was too afraid or I didn't know what to do with it.  But now it's different, and I've started to make it more and more what I do.  I'm interested in this kind of transformation of images happening during the performance.  Part of the transformation of course is the homework that I worked on in the studio—the choreography—but of course part of it is like what you're saying, the feedback.  So in the end there are many more transformations than what I initially thought of because of the presence of the audience.
HV:  I wonder if you could talk about the process you're engaged in currently with this upcoming performance. 
MS:  In some ways this is the most difficult process to speak of because it is happening right now.  I'm working on this piece for a conference and the name of the piece is What Am I Paying You For? With the last few pieces I was more and more into this negotiation between the abstract of the body and the concrete of the body, and the idea of looking closely at body parts, zooming in on body parts.  But of course in performance you can't really do it.  I mean that's what I'm trying to do, but there is always the body as a whole.
HV: Right, and the space that the body is in.
MS:  The space, and the sound, and everything.  But the space and the sound are there in video, but in video we try to ignore it.
HV: But with video, with an actual zoom or various editing functions we can actually direct or focus attention.  I mean, with performance we can too, but it's very different. 
MS:  Yes, you can zoom in with a camera and show just this part, but how do I do it when my whole body is there, when the audience is there?  So I went into the studio taking this bag with me, with all of my materials in it. The rule that I set up for myself recently is that I don't do this theatrical thing of having a set stage, and then I perform, and then someone cleans it up.  I do it all myself as part of the performance, I guess to kind of blur this line between performance, life, when does it begin when does it end.  So I said OK, I'll just go to the space with the materials in my bag, but then I thought well this is not interesting enough. And then I decided to put the bag on my head.  I'm naked also.  So now I think that seventy percent of the performance is with the bag balanced on my head.
HV:  So you came to the studio with your bag of materials.  How is it that you decided to put the bag on your head? Is that an impulse or is that an example of an imagined image?  How did that happen?
MS: So that maybe was not an image, I mean when I did it I felt that maybe it could be an interesting image.  Putting the bag on my head immediately calls in a set of associations, connotations – I would like to play, at the same time, with the balance, the physical 'risk' or challenge but also with the associations, mine and those of the audience, sometimes they can also be risky especially when it comes to nudity… so I am on my knees, trying to balance the bag on my head, but I'm also a naked women on her knees.  You have to decide what to look at or what draws your attention. But I guess initially that gesture came from my desire to put myself in an uncomfortable or risky situation.
HV:  It's also a precarious situation because the bag could fall.  Does the bag fall?
MS:  It can, and in that sense there is a really different quality to rehearsal and performance, because things happen in performance because of the anxiety or excitement.  New things can happen.  For example I was working in an earlier piece with rocks, holding seven rocks.  During the first performance one of the rocks fell and it had never happened to me before, and it never happened after.  Just that first performance.  And yesterday my husband came to the studio to see this current piece for the first time, and I'm there standing with the bag on my head and I felt the weight of it on my neck and the tension in a way that I had never felt before in rehearsal.
HV:  Going back to the internal experience of the performer, and then there is the external image that you are creating with your body and various materials.  It occurs to me that the external image aside, you wouldn't know what's risky or vulnerable without feeling it, that it's a felt thing.  It's not exactly conceptual, but rather it seems as though it would need to feel legitimately risky for you. 
MS:  There is something very clear about the images, but then the risk is in the movement.  Otherwise it would be just like a photo.  A static image.
HV:  Does risk and vulnerability enter into the audience's experience of your work?
MS: Â We spoke about the gaze and how at a certain point in my work my gaze started to be directed out into the audience, and that is something I am working on, going more and more towards the audience and really bringing them into the situation.
But the whole idea of audience participation is such a cliché now.  It's a question of how to work with it.  With my body I try to ask: what are the possibilities of the body, what can the body be and how do we read each image that can be created with the body, or with the movement?  In working with audience, I want to give them a chance to respond in different ways, or to offer something that is a little disturbing maybe. I think no matter what you are always asking something from the audience, sometimes you are asking them to be very passive.  In my performances I think in a subtle way I try to ask them to be active.  What I don't want to do is to give instructions, this is not my way, I like that the way is more hidden.  To give more space, to create the space for negotiations.
HV:  And choice making as well, your audience can choose how and to what degree to participate.  But you're not letting them off the hook either. 
MS:  Yes.  This may be a solo, but don't be mistaken, you are here and you are apart of it.
For me, because I grew up on a kibbutz, I have these collective issues, and there is no solution for that, no answer.  It is just apart of what I am thinking through, or working through; this idea of performance as a collective experience, and creating space for individual responses. It's your choice, and it's a moment between us, and intimacy is a big word but I feel like there can be a kind of intimacy, something can happen there.
For example when I did the orange thing again at Judson Church, the first person was trying to take the orange from me, so it became this fight.  And then almost with everyone else they were imitating this.  So there's this kind of peer pressure, or how we follow what our peer just did.
HV:  It makes me think about what you were speaking to earlier, about how the presence or the feedback from the audience is a way to make the work improvisational to a degree.  It occurs to me that you cannot rehearse this aspect of the work, the interaction between you and your viewer(s).  So you are leaving space for your viewer to enter into the work, and also to determine the work, perhaps even make the work with you. 
MS:  That's the thing. I'm not so much into this idea of a closed production.  It's not just this thing where you come, and you see something, and you stay out of it.  It's more like a social experiment.  Of course I'm leading it and bringing the materials, the proposal.  I'm proposing something, and then it can change.  Parts of the work are very choreographed—there is a choreography in place—but still it is changing all the time.  There is an ongoing influence between you and I.
 
Hannah Verrill is an artist living and making work in Chicago, Illinois.
---