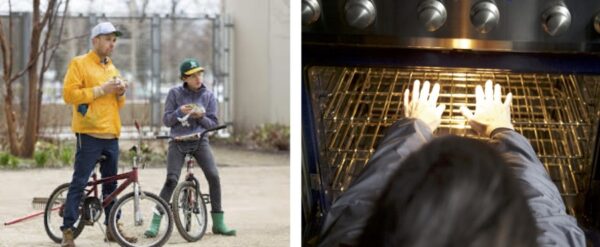 September 1, 2016, 7-9PM
Participating Artists Include: Alberto Aguilar, Brit Barton, Mara Baker, Kevin Blake, Zippora Elders, Rami George, David Hall, Josh Rios and Anthony Romero,  Michal Samana, Naqeeb Stevens, Tina Tahir, Anna Martine Whitehead; writers: Lise Haller Baggessen, Daniel Borzutzky, Isaiah Dufort, Patrick Durgin, Tricia van Eck, Jane Lewty, Jill Magi, Nam Chi Nguyen, Rowland Saifi, Suzanne Scanlon, Mia You and Maarten van der Graaf with Fiep van Bodegom and Obe Alkema; & curators: David Ayala-Alfonso, Britton Bertran, Rashayla Marie Brown, Every house has a door, Lucia Fabio, João Florêncio, Stevie Greco, Jeanine Hofland, Renan Laru-an, La Keisha Leek, Sofia Lemos and Vincent van Velsen. Online Exhibition Design: Pouya Ahmadi.
Sector 2337: 2337 N Milwaukee Ave, Chicago, IL, 60647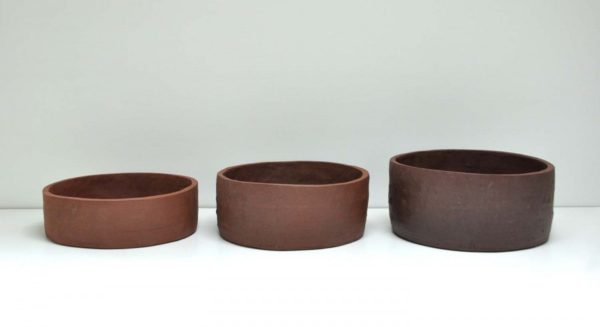 September 3, 2016, 6-9PM
Work by: Lindsey Dezman
Roman Susan: 1224 W. Loyola Avenue, Chicago, IL 60626
3. Cao Fei: Visitng Artists Program Lecture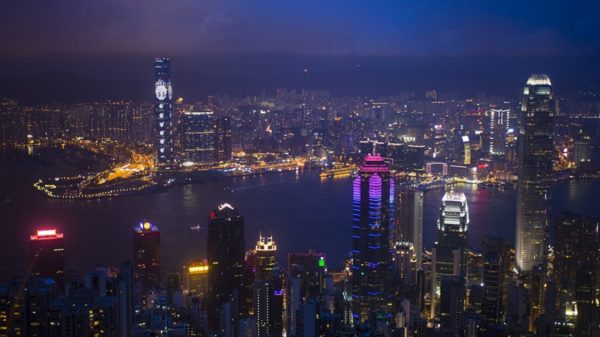 September 1, 2016, 6-7:30PM
The Art Institute of Chicago, Rubloff Auditorium: 230 S Columbus Dr, Chicago, IL 60603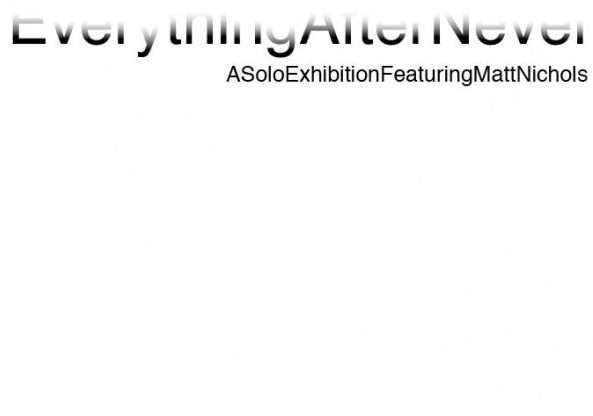 September 3, 2016, 6-9PM
Work by: Matt Nichols
free range: 3257 W Lawrence Ave, Chicago, IL 60625
Hey Chicago, submit your events to the Visualist here: http://www.thevisualist.org
---
By Kevin Blake 
The front tire wobbles as the weight of the planking jerks the fork of the bicycle from side to side. It will take rhythm to get anywhere. It will require a centering–a perfect distribution of the unbalanced load. The salvaged wood scrap stretches across the handlebars, bending under its own heft as it distances from the bicycle on both ends. There are bricks in the back basket–a milk crate strapped with rope to the frame. It rubs the back tire like an out-of-place brake pad…the every-other-rotation kind of rub. The tires have the pancaked look of low air where the rubber meets the road. Conditions are ripe for an array of potentials.
This is a moment in a story. It is not necessarily the beginning, the climax, or the end. It is a picture of a picture–the recollection of an unclear memory, that morphs into clairvoyance only as it is repeated and deployed situationally. It is the word made flesh, and the flesh made word. It is the construction of one's identity from available material–material that is both tangible and ethereal.
As I walked through Kati Heck's inaugural exhibition, "Ins Büro!" at Corbett vs Dempsey, I found myself thinking about my own life as a scavenger–hoarding all the potential I could carry. I was seeing similar moments described in Heck's images–potentials picked out of the mundane, or the recently discarded, and harvested to distribute into complex riddles with seemingly endless possibility. On the canvases, I could see the dialogue between the painter and the thinker. Between the subject and the object. Between the story and the fragmented reality in which it exists.
These concurrent and perpetual dialogues in Heck's work are best understood through their relationships with the paint itself. For example, in the faces of central figures, there appears to be a deeply personal connection–not just to the sitter–but also to the technical precision by which she chooses to treat the face. Where there are sections of amplified care–smaller brushwork, attention to detail, and range in palette–there also seems to be amplified metaphor, or keys to following the artist's inner dialogue.
"Alles-Mehr," which google translated for me as "everything-more," exemplifies this notion. In "Alles-Mehr," one can follow the hierarchy of paint distribution–from the face, down to the jar of pickles, to the fabric, to the wood of the chair, to the skin, and to the wall. To me, the smaller marks represent larger roles in the image's story. The larger marks are painting maneuvers. Small is big. Big is small. All are equally important to its existence as a painting–or as an aesthetically considered object of contemplation.
Here, a man appears to be in a pickle–as they say–four fingers deep. This idiom becomes the bedrock of the painting and it places the character in an air of mischief with an assuming look of low-cunning. The disappearing arm holds the glowing decoy–the legerdemain of the common wizard.  Admittedly, this is merely one possible thread in a heap of narrative grist, but my guess is as good as the next viewer, and it doesn't matter much if anyone gets it "right."
In the painting, "Der süssliche Erinnerungsmehrwert," Heck introduces a sculptural element to the painting by sewing canvas to the bottom of the frame where it becomes an extension of the painted fabric–it literally flows off of the rectangle and spills onto the floor. This move is indicative of Heck's unflinching intuition–uninterrupted by any hesitation from exterior pressures. She doesn't make decisions based on how it will be received, (see the velvet frame around the bad girl, "Petit Pity," in the corner of the show)she responds directly to the impulse. Directly to the vision. Anything that is susceptible to transformation, is transformed. There is no shelter for this nomad–and although her work pulsates with influences from the establishment, she cannot be pinned down. She emerges with a triumph, or at least the execution and invention of something that could not be made by anyone else.
In an interview for the exhibition catalog, Heck tells gallerists John Corbett and Jim Dempsey, that the title of the show, "Ins Büro," means "go to the office" and for her, the office is the bed she keeps in her studio. It is a factory of dreams from which she extracts and deploys content, stamping them with her industrious logo before they leave the warehouse.  In a fractal universe fragmented further by processes of the human mind, it is no wonder that  Heck turns to her dreams as a means of deciphering any truth from the ether. The result may be a world without language. A visual world. A world seen and understood simultaneously.
The compulsion to realize this utopia is undeniable. It wants to be seen. It wants to be described. It is on the tip of your tongue too–the cusp of your visual field as you lay in the darkness and attempt to solve the world's puzzles in the most quiet of spaces–the safest of landscapes–your dreams. However, it never quite satisfies. It never quite gives you the tools to see that place and how it works. It appears partial. As disconnected. As unimportant. It appears as meaningless potential–a moment frozen until it is thawed and put to work. Kati Heck in her Antwerp studio, attempts to bring that flight of fancy out of the castle in the sky and into her own reality. Whatever is constructed there–out of whatever material is available to revolutionize–may not be true, but for the maker, it is true enough.
If I were you, I'd go have a peak at her temporary office.
Corbett vs. Dempsey
1120 N. Ashland Avenue 3rd Floor
Chicago, IL 60622
Kati Heck
December 11-January 26, 2016
Tuesday-Saturday 10am-5pm
      and by appointment
---
By Kevin Blake
"Four score and seven years ago," is how my mind tells me to start every essay I sit down to write. This is my memory at work. I remember the tone of the words that follow in Lincoln's famous Gettysburg Address. I remember the cadence. I remember that it was taught as a triumph. As a novel speech from a novel man. I can see the address in a block quote in a semi-thick American history textbook. It was highlighted in blue with Lincoln's portrait in the top right corner of the elongated box, at the right side of the page, and at the end of a chapter covering the Civil War. I was given the task of memorizing the words and reciting it to my classmates, but all that remains are the first words. The image of the words. The feeling of time passed.
When I am staring beyond my computer screen–perhaps out the window–searching for the right words to begin with, Lincoln's words make up the phrase that my mind tells me to jot down. It seems as much a method of mocking myself for my own distrust in my ideas and the effectiveness of recording them in this way,  as it is a natural beginning. A way to set the tone. A point of abstraction. Only now am I realizing that the attention I have paid to it–in this introduction–may either eradicate its insistence in my writing regiment, or forever disturb any ingenuity it may have had. Today, the words are there and I'm responding to them.
I recently admitted to a habit of writing my articles the day before the deadline, and since then, I have been stewing over the probability of procrastination. I've been questioning my routine and routinely questioning the validity of the way I think, rationalize, and project my ideas. I am forever convincing myself that my ideas are valuable and that the time I have spent Not preparing this article, has been used to decompress the information that has consumed me in the month prior. I am often successful in my persuasion, however, there also exists an acute awareness that convincing is essential. Therein lies the paradox. Therein lies the necessity for crackerjack acumen–or the ability to form enterprise with intuition and memory despite one's rational concerns that may encourage otherwise.
I'm constantly waiting for a bolt of lightning to electrify my thoughts–to send a signal from brain to stem which results in an action–in this case writing. Molly Zuckerman-Hartung revealed to me the genesis of the lightening bolt as Hans Hartung's signature. He believed the lightning bolt was especially for him, and that its form (the zig-zag) represented spontaneity in a way that was true to the idea of what spontaneous action might look like–erratic pivot points descending from above a surface it will eventually contact. It will be surrounded by other bolts (they come in storms), and will offer the conscience a choice at every zig and every zag, eventually determining where the bolt will be grounded.
Last week I was struck at Devening Projects by the drawings of Monika Bartholomé. Before reading any literature about the work, I felt the drawings had allowed me to access very intimate spaces that were not only intimate in their portrayal of domestic interiors. Though there is ample information to suggest that these drawings are simple representations of the artist's habitation, a closer look reveals imaginative brushwork, a keen understanding of light, and most importantly, an uncorrupted investigation of memory.
My memory of the Gettysburg Address and the application of it,  is a corrupted memory in the way it has manifested in this piece of writing. It was stimuli that has since been captured, dismembered, and postulated as metaphoric reasoning. We reason from metaphors in our attempts to make sense of ourselves, our actions, other people, and the physical world around us. We engage in metaphoric thought processes simply because much of our experience is metaphorically structured, and it is from our experiences that we reason. It is through this type of reasoning that I have abstracted more rigid or formal strains of logical connections to perpetuate my ideas, and to understand Monika Bartholomé's drawings through my own narrow framing device.
When I visited Devening Projects, Bartholomé's drawings had the zigs and the zags of the lightning bolts. I could see choices being made. I could see the movement of the brushes as well as her hand, and I felt a connection to the impulses that drove those decisions. I envisioned the way the  brushes moved across the drawing surface and quickly made jagged sloping turns to radiate in a resting place. In each conglomeration of intuitive marks, a space would emerge. These spaces are ultimately derived from memory, but are defined by the hand's memory rather than metaphoric representations of existing places. The work seemed to be about the impulse to move the hand from one place to the next using a tool that makes a mark on paper and leaves a trace that creates a dilemma for the maker. This dilemma and the response to it, is how her images are made. Everything else is corruptible. Every attempt to create, rather than respond, would be a false step in the process of creation.
Looking at the drawings that materialize as living spaces, one can see how the hand's memory is as familiar as the mind's. Bartholomé makes repetitive decisions in similar situations. When she reaches an edge, one can see the pressure applied to the brush gradually subside. As the hand recognizes its place in space, it makes adjustments to the tool. The tool, in turn, responds with a trace of that impulse–a mark of muscle memory and the basis for the next drawing move.
Bartholomé has an incredibly efficient economy in her mark-making strategies. However intuitive it may be, it is also learned. The labor and reduction required to arrive at such simple, yet elegant, descriptions of space doesn't occur on a whim. In her essay, "The Eyes Following the Hand," Bartholomé describes the marks she makes: "…they do condense into pictorial language by means of abstract abbreviation…The lines bring something into the open that I once perceived, for the most part unconsciously and incidentally, and that is recorded here in whatever form. To be able to get what has been recorded, to the connections that the perceived thing entered into, and then create a place for it and be surprised by it–this is what interests me, among other things, in the medium of drawing."
Bartholomé's drawings seem to posit that metaphor is a pervasive, yet indispensable structure of reasoning that calls into question some deeply rooted views about the nature of knowledge and understanding. This balancing act is at the heart of her work. The artist is both visible and absent. The spaces are both intimate and ordinary. Recognizable and abstract. Reductive and chock full of imagery. These drawings are easy to get lost in, but only a few steps backwards will bring your eyes back to a reasonable place.
I'm at that place of reason right now after having written this piece. I'm standing in a place that is far enough from the image I have created, and it seems to make plenty of sense–at least to me. My distortions of Baratholomé's work are my attempt to regurgitate her production schematic–letting memory serve as the metaphor that describes the process.
---
By Kevin Blake
I drift. A good drift. A perfect drift. One that will catch a nice trout. I swing my rod overhead and flick the tip upstream. Mend. Mend. Recover and drift….fish. My memory takes me downstream and the water sweeps my feet from underneath me. I allow the current to drag me away from here.
As I rush past the shores of my recollection, I realize that it may take a lifetime's worth of attention to learn the secrets of the river. I realize that each section of the stream requires a different understanding and consequently, a different approach, to unlock the mysteries of each pool, eddy, and riffle. I'm reeling but not too aggressively. I don't want to lose this fish.
Fly fisherman, like painters, have an uncanny ability to liken any conversation to their pursuits with a rod or paintbrush, on the theory that the essence of anything is in how it relates to their quests. In Kim Piotrowski's show, Catch and Release at Linda Warren Projects, this perpetual metaphor is alive and well and permeating from the walls of the gallery. The rush flows from one piece to another. The fish spook and swim under rocks and stay there until I walk away, only to emerge again as I distance myself from the work–forcing me to return and throw another glance at the image. These are freshwater works(predominately made with water-based media), bottomless and infinite–their currents creating a generative energy for their creator that seemingly erodes her immediate boundaries and transforms those limits into the conditions upon which the next work is made.
I lodge the toe of my boot underneath a submerged log as to brace myself for another run. It's trying to get away from me. I hold my rod high and behind me with my left hand and keep my right hand on the reel. My body twists to make the position possible. I'm adding line as fast as the fish rips it off. The cold water makes new seams around my legs, adapting to my temporary damn. I watch my line tighten. The fish changes direction–and once again–I'm reeling.
I stand suspended in the gallery, surrounded by effort–large and small. Piotrowski has transformed the space to not only display her achievements, but to advance her inquiry. In her debut exhibition with LWP, Piotrowski casts her lines in every direction. Her massive site-specific painting done directly onto a gallery wall that spans 43 feet, is a glowing example of her fearless attempts to allow opportunities to be the source of her invention. She has titled the piece Tide Tango and in her words, it represents "the dance we do with the rush of thoughts as life runs over and through us."
Like the river, Piotrowski's paintings meander, dash, swirl, and coalesce in spaces that cannot be confined by the limits of the page. She recognizes the necessity to expand the space into different formats(see Corner Lot, 2014), providing new borders to break free from and allowing new puzzles to emerge.
Piotrowski's paintings remind me of Matthew Ritchie's complexly scaffolded spaces that find organization in chaos. The ability of arbitrarily small occurrences to greatly affect the outcome of a painting is particularly present in both artist's works. Though Piotrowski seems to be making the paintings with much less discrimination. Less rules. Less fuss. More risk. Yet, in both artist's work, there are common mark-making strategies, similar viscosities in paint applications, and there is an ever present familiarity in the natural locomotion of fluids on the surfaces they paint on.  While Ritchie seems to be interested in corralling those fluids to work within his system, Piotrowski seems to let paint go where it wants, and her next move is a response to its uninhibited resting place.
I'm bringing him afoot. The line is tight but loosening. As the fish lays down, I pull him softly toward my free hand. In an instant, before I could grab him and at exactly the moment our eyes meet, he gives one last fit of terror and snaps free of the fly.
Fishing and painting are matters of timing in a changeable universe, and even when one returns to a place or moment of success, its doubtful that it will be under the exact conditions. Having broken the rhythm of a brilliant performance, it's possible to never go back at all, and one shouldn't go back–forward is the only worthwhile direction. The next hole upstream holds a trophy too, and its there that Piotrowski seems to be constantly aiming.
Life is a dangerous and unmanageable mess, but somehow these paintings have achieved a different description. Piotrowski's description of life and linear time, is something much more approachable. Catchable even. As life runs over and through her, Piotrowski stands in the river waving a stick, trying to catch the catchable and upon success, immediately releases it back into the water for the next fisherman to stumble upon.
---
By Kevin Blake
As Elijah Burgher's solo show at Western Exhibitions comes to a close and he sets his sights on the 2014 Whitney Biennial, he weighs in on his practice. With a 'no stone left unturned' approach to his work, Burgher is tough to stump and shows us why his work merits a bigger stage. 
Kevin Blake:Your recent solo show 'Friendship as a Way of Life b/w I'm Seeking the Minotaur' at Western Exhibitions features an eclectic grouping of work. From intimate representational drawings that appear overtly labor intensive to large abstract paintings on canvas drop cloths that hang from the ceiling, each work demands something different of the viewer. These works interrupt the gallery space in an interesting way and requires the audience to physically adapt to your installation.  Can you talk about how you conceived the schematic for hanging this show and how it may or may not reflect your ideas about ritual? 
Elijah Burgher: Originally, I wanted to install the drawings and drop cloth paintings separately in Scott's two galleries, constructing a labyrinth of sorts with the latter works. I had in mind something like Robert Irwin's installation at Dia's Chelsea space in the late 90s, which consisted of a maze of scrims lit by differently colored fluorescent lights. (I saw that when I was an undergrad, and it left an impression on me, but I hadn't known what to do with that experience in my own work.) Or imagine being able to physically enter a painting by Mark Tobey or Brion Gysin. I was–and continue to be–interested in contrasting the depicted space within the drawings and the real space created by the drop cloths when they are hung as false walls–I am thinking of them more and more as building blocks for a soft architecture. I decided instead, however, to hang the drop cloths among the drawings, and use them to partition the gallery space into smaller rooms. The labyrinth idea is still present, but less literally manifest. I think it is also reinforced by certain of the drawings, like "In the horny deeps below finding," which pictures two figures standing on the threshold of a space, on the walls of which sigils are painted.
The drop cloth paintings have their origin in rituals I was devising and conducting a couple of years ago, around 2011 or thereabouts. I was combining Austin Osman Spare's sigil magic, bits and pieces of European ceremonial magic, and my experience participating in AA Bronson's Invocation of the Queer Spirits project in these rituals. The drop cloths functioned as both portable temples–spaces for conducting rituals–and artifacts of the rituals. I made a video documenting one of these actions with my friend, Tom Daws, three years ago, which was shown as part of an exhibition at Gallery 400 called "Intimacies." That context remains pertinent, although the paintings are no longer, strictly speaking, artifacts of rituals. It's the portable temple part I'm more interested in now–again: false walls, fragments of a soft architecture. And I hasten to add that I do, in fact, live with them in this way. For instance, my studio and kitchen are separated off from one another by two drop cloths hung back-to-back.
KB: I think the essence of Irwin's work is experience–how the work presents itself at the moment you interact with it. Irwin's work was made to transcend the material nature of its temporary existence. It certainly did for you, it seems. In that vein, your work evoked in me the idea of ritual–the ritual of looking at art or the art of looking in the gallery context. As I wandered through the space, I kept thinking about how I was supposed to maneuver, and if I was doing my part correctly so as to understand your intentions. Your work alludes, pictorially, to the occult, but the way the show was hung addressed Irwin's ideas more overtly. For me, this over-arching metaphor for experience and ritual, really tied the show together nicely. Is this happenstance or a strategic move to conflate those ideas?
EB: This is a hard question to answer. It wasn't precisely my intention to draw an analogy between the experience of looking at art and ritual. In fact, I worry about conjuring the look and feel of sacredness in a humorless, worshipful manner. On the other hand, I think that bringing ideas from magick and the occult into art can focus our thinking about art, especially regarding our psychic investments, our expectations and hopes and worries.
The stakes of Irwin's work, generally speaking, are in prioritizing the phenomenological aspect of visual art, enabling a pure experience of looking: "seeing is forgetting the name of the thing one sees." My work does not share this aim. It's invoked in order to be complicated, even reversed. I'm too interested in representation and language. I think that the experience of the show at Western involves toggling back and forth between depicted and real, imaginary and actual. I also hope to make those polarities more volatile. I'm obsessed, for instance, with making something happen by drawing.
KB: The way the drop cloths were hung forced a physical encounter with the intimate scale of the drawings, while simultaneously conveying a sense of being walled in by the paintings. I think this mandates an initiation to the work that is a compelling component to the show. How do you think about the audience in the production of the work, or is it a curatorial consideration post production?
EB: Yes, I wanted the drop cloths to operate in that way–to contrast the scale and sense of touch in the drawings, as well as suggest connections amongst certain groups of drawings by separating them off.
I was going to reply that I do not take the audience into consideration when I work, but that's not entirely true. I suppose I resist the idea of a general or abstract audience. Primarily, I make things that I want to look at and think about (or try to do so, at least). And I also make work with specific individuals or sets of individuals in mind–people with whom I am already in dialogue or wish to engage in dialogue. When I am working, I am thinking about my friends–amazing artists like Doug Ischar, John Neff, and AA Bronson–as well as figures with whom I can only engage in imaginary conversation because they're dead. William S. Burroughs, Jean Genet, and Forrest Bess would be examples of the latter.
But maybe I'm misunderstanding the gist of your question? You're suggesting that I'm molding the viewer's experience through installation decisions, which direct not only the viewer's bodily navigation of the show but their conceptual understanding of the works. I think this is right, although, again, I wasn't really thinking of the audience. I was thinking about the works themselves and the relationships amongst them in the show as a whole. It was important for Lucifer and In the horny deeps, below finding to be in the first room, providing a kind of key with which to approach the other works in the show.
KB: For me the show does much in the way of re-instating the experience of art as something personal if not sacrosanct. Your figurative drawings allude to deeply personal narratives while the spaces in which the figures exist complicate the read.  Those spaces are self referential in a way-suggesting a dialogue with your paintings. It is as if you give the viewer something, but not everything at once–morsels of information laid out in a trail from one work to the next. I'm guessing that you are working on multiple pieces at once, maybe making labored drawings at a desk and when you don't have that kind of patience, you make these large gestural, energy-infused paintings that feel absent of circumstance. Can you say something about the experience of making, dictating outcomes, as it relates to your conceptual framework?
EB: I trust the space and time of my studio–its organization and furniture, its rhythms. From that perspective, I think about working in terms of wrist versus arm, sitting versus standing, stillness versus movement, head and hand versus whole body. I make work from above: it is either on a table or the floor. These physical aspects of making impart a charge to the work, conveying particular kinds of attention and intention. For instance, devotion–in its religious, romantic and sexual registers–is both cause and effect of the exacting care with which the two portraits in the show are drawn.
Right now I am very committed to drawing as a medium, and I'm interested in activating and exploring two of its primary traits or functions. Drawings were historically valued as a form of raw, active thinking: notes, plans, visualizations of paintings to be painted or buildings to be built. They were also valued in terms of pure mark-making–for their autographic nature. (Think of the cliche of a connoisseur being able to distinguish a straight line drawn by Picasso from one by Matisse.) The first has to do with drawing's intimacy with the head, the latter with the hand. The first projects into the future, the second indexes presence. All of this has something to do with desire, its force and movement, but I am still trying to figure that out.
KB: I think you are right about art–particularly art-making–possibly being about fulfilling a desire. A desire to exert, regurgitate, project, exorcise, or summon an idea, dream, or memory. As both are perpetually changing or in motion, how do you think about the relationship between time and desire, specifically as it relates to the act of drawing?
EB: When I think about the experience of desire in relation to time, I think about insistence, rhythm and rhyme, repetition and variation of forms. It might be the case that my drawings embody something about desire's force, form and tempo, but it might also be that I associate desire with these qualities because of the drawings themselves–the repetitive mark; the rulers and compasses I use, etc. We could also discuss the temporality of desire differently, though: the way it shuttles across past, present, and future. Desire retrieves objects from the past–a lost beloved, wishing something might have happened differently, etc–and projects into the future–I want to find my lost ipod, I want that artist's grant, I don't want to die!
Several of the reviews of the show at Western have noted that the drawings are stiff, cold, distant, and that this contradicts the ostensible subject matter of sexuality. I wonder, though, why desire should be represented by messiness, drips, open form, and other painterly effects? I think desire has as much to do with attempts at mastery and control as it does submission, accident, loss of control.
KB: Time and desire will surely continue to play a role in your studio life moving forward, and considering the recent news of your inclusion in the 2014 Whitney Biennial, time specifically, will be at a premium. How do you hope to maintain the integrity of your desires in the work, while fulfilling the desires of your professional demands?
EB: There were pictures I wanted to make for the show at Western that I simply didn't have time to make, and I've begun working on some of those since the show opened. This is a pattern from the past couple of years–there's always some image left unmade, some problem that hasn't been addressed, some loose thread to follow, which keeps me both focused and a little frantic.
I do worry about the integrity of my desires, but that is fairly private and coded–there's plenty of irony, metaphor and other games in my work to ensure that. This work is predicated on the thought experiment of art possessing magical efficacy. Taking that seriously–that artworks cause change to occur in conformity with one's will, to paraphrase Aleister Crowley–results in some serious self-reflection.
In daydreaming fantasies, I'm a totally evil bad ass, I need no one, and I'm flipping a pentagram-adorned middle finger at the world… but when I'm honest with myself about myself and my desires, I end up thinking about other people: human relationality, subject/object, love/aggression, ethics. I say this not because I'm so exquisitely sensitive to the needs of others but because any rigorously rational reflection on desire implicates the social, self and other, etc. I have no qualms admitting I want success–critical esteem from my peers, a livelihood!–but it's these other riddles that I want to think about, and that sustain my work in the studio. Perhaps, though, one day I won't require magic to reconcile art and life, self-determination and sociality, etc? On the other hand, I can't help but think that art itself is always already a thought experiment, always an as-if proposition; which brings me back to magic, arguably the mother of metaphor and salve/lens of contradictions.
---