1. Trialogues at The Plaines Project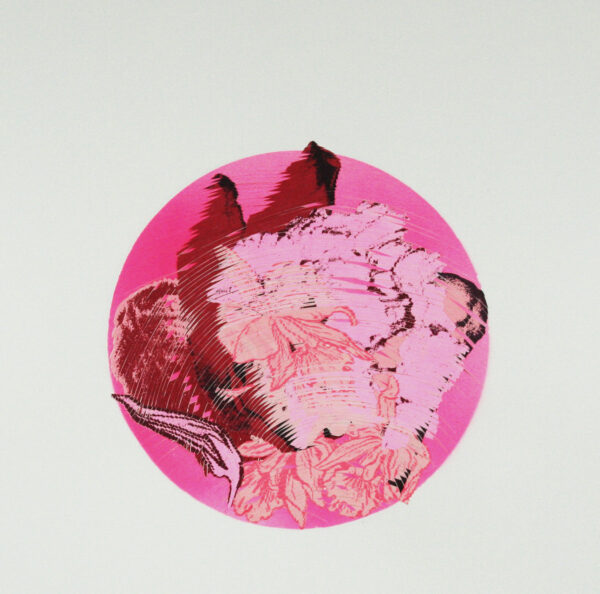 Work by Polly Yates.
The Plaines Project is located at 1822 S. Desplaines St. Reception is Friday, 7-10pm.
2. Danse Macabre: Death and the Printer at the Chicago Printmakers Collaborative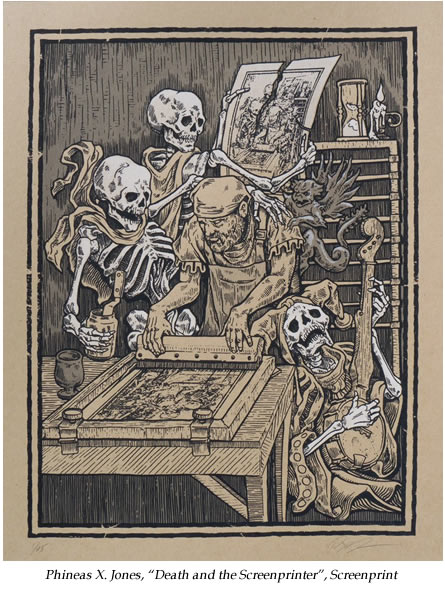 Work by Maggie Marlin, Michael Thompson, Jim Lloyd, Megan Sterling, Sanya Glisic, Phineas X. Jones, Maria Sanchez, Bobby Garro Sutton, Catherine Jacobi, Kim Laurel, Artemio Rodriguez and Joel Rendon.
Chicago Printmakers Collaborative is located at 4642 N. Western Ave. Reception Saturday, 5-7pm.
3. Public Storage at Beauty and Brawn Art Gallery and Think Space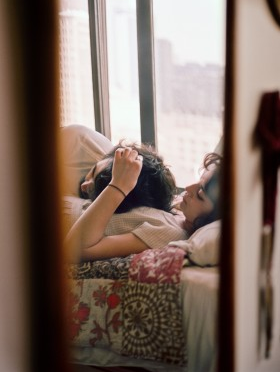 Work by Steph Davies, Sophie Goodwin and Jessica Yocherer.
Beauty and Brawn Art Gallery and Think Space is located at 3501 W. Fullerton. Reception Saturday, 6-10pm.
4. All Hallow's Eve at Gallery 27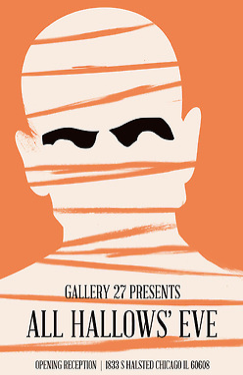 Work by Epyon5, Bearhead, Adam DeVarney, Danielle Herrera, k.hawk, and more.
Gallery 27 is located at 1833 S. Halsted St. Reception Friday, 6-10pm.
5. You Can Never Go Back at Eyeporium Gallery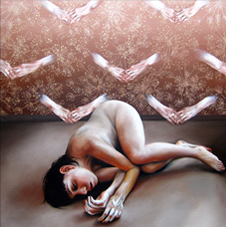 Work by Julia Haw.
Eyeporium Gallery is located at 1431 N. Milwaukee Ave. Reception Friday, 6-9pm.
---