by Jen Delos Reyes
Two countries. Five conferences. Seven years. 14 partnerships. Over 700 presenters. Over 1600 attendees. Since the first Open Engagement conference in 2007 this event has become a key meeting point for people interested in socially engaged art. Open Engagement: Art After Aesthetic Distance began as a hybrid project that used a conference on socially engaged art practices as its foundation and incorporated elements including workshops, exhibitions, residencies, pedagogy, curatorial practice and collaboration. I wanted to foster a different kind of conference—one that worked in the way I wanted to see it work: with a sense of togetherness, putting emerging and established voices side by side, highlighting different ways of knowing and learning, and serving as a site of production, as well as reflection. I wanted to contribute to the discourse on socially engaged art in a meaningful way. When Open Engagement began it was a student project. I was a graduate student. The conversations that I wanted to engage in were not happening at my school in Saskatchewan, so I decided to create the situation that would allow for me to have these discussions with people doing similar work. Open Engagement was the basis of my education, and now is a major foundation of my work as an educator.
This year as in most years my experience of Open Engagement happens mostly in the lead up—in conversations with students to determine the themes of exploration for the year, in the selection of keynote presenters, in the scheduling, planning, writing, partnerships, and all things organizing. In the day to day of the event itself I get to attend very few sessions, usually only the opening and closing sessions, keynote events, and a hand full of other projects and for a limited amount of time. My time during Open Engagement is mostly spent assisting and making sure things are running smoothly. But in that way of moving through the conference I intersect with people all throughout the day that I ask what they have attended, and what their thoughts are on the experience at the conference so far. This idea of needing to talk to others to fully experience the conference is intentional. Because of the parallel programming no one person can take in all of the projects and sessions that form the event on their own. We need to work together, and see from multiple perspectives to get a full sense of the field.
In 2010 at Open Engagement Pablo Helguera said that he had always heard that a conference is meaningful in as much as it generated new questions to follow up. If you didn't find new questions then maybe it was not successful. I had a similar feeling about conferences, and it had been one of the ways I was measuring outcomes. The conference begins with a series of calls and questions, and throughout the course of the event and the conversations there are undoubtedly more that are generated. At OE 2013 we were making a concerted effort to capture that questioning throughout the weekend, and on Sunday before Tom Finkelpearl's keynote talk were reminded by Michelle Swineheart of one of Sister Corita's "quantity assignments" of generating 100 questions when embarking on intensive work and research. With this in mind, as well as earlier feedback from the day at a session between the Creative Time summit and OE where I heard from many participants that they wanted to work together to generate something during the conference and that in general there was a desire for sessions that allowed for formats other than being talked at, I decided that the final event would be an opportunity for just that.
For the closing event of Open Engagement 2013 instead of having a panel discussion between only keynotes and curatorial representatives we instead set out to collect 100 questions generated by the group assembled to further get a sense of what is emerging, what people are thinking, and where this conversation is going. The Sister Corita assignment felt fitting for a group of presumably invested individuals, who wish to continue to be involved in research and practice, to take this on together. It was a hope that as we would move out into the world after the conference that we could then reflect on this list of the questions we are currently asking ourselves about socially engaged art. The format was that each of our six panelists joined one of six seated groups that each had about 40 chairs (based on past years we were planning for between 200-300 people at the final panel), and we then had about 35 minutes to work together and for each group to write 17 questions and then we reconvened and the panelists shared the group work. After the instructions were given, at least 20% of the assembled group left instead of joining the break out groups. As I stood at the front of the room watching people choose to stream out, I wondered if I had made a mistake. The people that remained formed groups and were led in discussions to generate questions. There was one group in particular that voiced resentment, yet not enough resentment for them to have just left. This all came out in sharing of the questions at the end of the session. After many weeks I heard from someone who was part of that dissenting group how difficult it was to contribute questions, to have a discussion, and to feel like they could share. Days after the conference I heard some thoughts from Michael Rakowitz (who was the person facilitating that group) on the conference and the final event in general and he said, "You created a space for people to get upset, and that opens up possibilities for things that haven't been done yet." While I had no doubt that we had created a place for people to get upset I wondered what else the space was a possibility for. I thought of other conferences and their goals, Suzanne Lacy's City Sites: Artists and Urban Strategies (1989), and Mapping the Terrain: New Genre Public Art (1991), the Creative Time summits that began in 2009, and the more recent Homework conferences organized by Broken City Lab. Lacey was trying to create a space to develop language for socially engaged art that went beyond the limitations of forms like performance and conceptual art, and with the latter intended that the activities of Mapping the Terrain would come together as a publication. The most simple way to describe the Creative Time efforts is an attempt to become the TED talks for socially engaged contemporary art. The latest incarnation of the Homework conference takes a similar approach to Mapping the Terrain with a end goal of a collectively generated publication, and a similar format to Open Engagement with three keynote presenters and framing devices.
My last memory of Open Engagement took place at Boxxes, the club that hosted the wrap party for the conference. I showed up after a late dinner and took a seat behind the DJ booth where Paul Ramirez Jonas was virtually spinning tunes for the party. I was approached by a woman I met earlier in the day who is a funder at an arts organization dedicated to supporting socially engaged art. I found myself captive behind the DJ booth during a moment of celebration hearing out her frustrations with the conference. The parts of her dialogue that rang out the loudest in my mind were, "I am not here to learn with you, I am not here to generate your content." I nodded throughout, and thanked her for so openly sharing her criticisms. I meant it. I still do.
This encounter made me think of who was present Open Engagement, and what they expected, and how at least for this person how much of a radical departure it was from what I thought people were there for. I revisited some writing from 2007 that I had done after the conference:
What does it mean to be open? What does it mean to be engaged? What if one were to be both open and engaged simultaneously? Openness is honesty, generosity, a sense of possibility, freedom, free of boundaries and restrictions. To be engaged is a promise. It is a commitment, an obligation. It is also a sense of involvement and participation. To have an "open engagement" implies a commitment that is potentially limited or short lived. But what if the two terms once united could keep their respective definitions making openly engaged a term that would embody an obligation to honesty, sharing and possibility? 
It happened, we did create a place of possibility, a place for honesty and sharing, one where many boundaries and expectations were crossed and left behind. What should Open Engagement be? Who should it be for? How can we adequately capture what is generated? Over the last few days I have been thinking about the possibility of an online community archive for Open Engagement that would be a collective effort that would be open for all to share their documentation, writing, thinking, and stories related to the conference.
I had always seen Open Engagement as a site of learning. In an online video conference with Ren Morrison from the Atlantic Center for the Arts weeks following the conference he off handedly referred to Open Engagement as being his "education". The conference has for the past four years been a site of convening for many of the MFA programs with a focus on publicly/socially engaged art. The fact that this conference is so embedded in the structure of an MFA program makes the very nature of it educational, as well as the fact that even the very beginning was in an educational framework. In my mind we were all working together, learning together, and teaching one another. How we organize this conference collaboratively echoes the spirit of our program and our approach to learning. An education in our program is emergent, unorthodox, and at times unruly. This translates into Open Engagement feeling slightly unkempt, and in flux. And while this might be a point of criticism for some, I would not trade this instability for rigid professionalism or a set structure. It is important that we remain open to this conference and this conversation shifting and developing in unexpected ways. It is also important that we remain open to the realization that this may no longer be a site that is necessary, or that it might need to take a completely new form and possibly a new grounding. I hope that whatever becomes of it, that Open Engagement can be a site to work together, learn together and see what we are contributing to the field of socially engaged art from multiple perspectives. I am open to whatever comes next.
Jen Delos Reyes-Â Assistant Professor, MFA Art and Social Practice Program Chair

Jen Delos Reyes is an artist originally from Winnipeg, MB, Canada. Her research interests include the history of socially engaged art, group work, band dynamics, folk music, and artists' social roles. She has exhibited works across North America and Europe, and has contributed writing to various catalogues and institutional publications. She has received numerous grants and awards including a Social Sciences and Humanities Research Council of Canada Grant. Jen is the founder and director of Open Engagement, a conference on socially engaged art practice and herself speaks widely on Art and Social Practice at conferences and institutions around the world. She is currently an Assistant Professor at Portland State University where she teaches in the Art and Social Practice MFA program.
The Search & They Both Ride Horses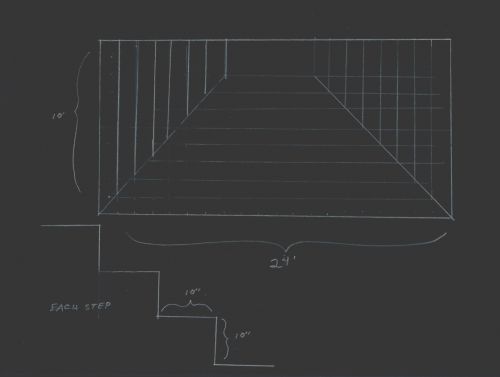 Work by Jason Lazarus and Cody Hudson, respectivily.
Andrew Rafacz Gallery is located at 835 W. Washington Blvd. Reception is from 4-7pm.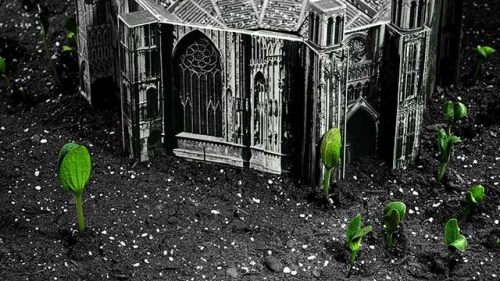 Work by Rob Carter.
EBERSMOORE is located at 213 North Morgan, #3C. Reception is from 6-9pm.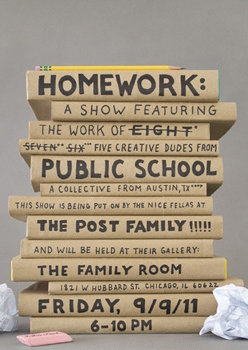 Work by the collaborative Public School.
The Family Room is located at 1821 W. Hubbard St. Suite, 202. Reception is from 6-10pm.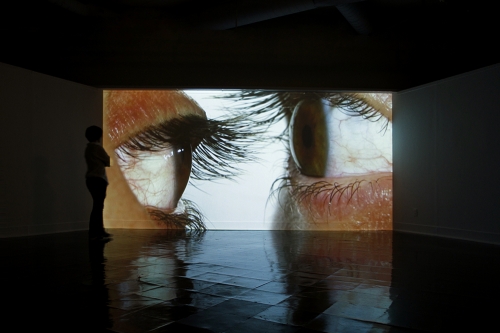 Curated by Jefferson Godard, with work by Candice Breitz, Manon de Boer, EJ Hill, Diego Leclery, and Casilda Sanchez.
The Mission is located at 1431 W. Chicago Ave. Reception is from 6-9pm.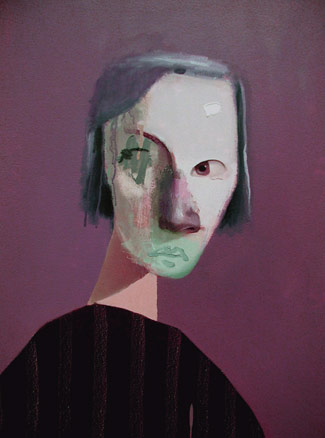 Work by Ed Valentine. Tom Van Eynde in the project space.
Linda Warren is located at 1052 W. Fulton Market. Reception is from 6-9pm.
Dazzling and Bright, Alexandra Walrus, and Outlaws and Patriots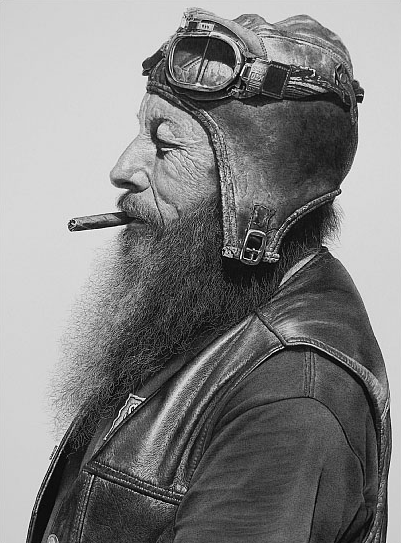 Work by Lorraine Peltz, Doug Smithenry, and Bill Harrison, respectively.
Packer Schopf is located at 942 W. Lake St. Reception is from 6-9pm.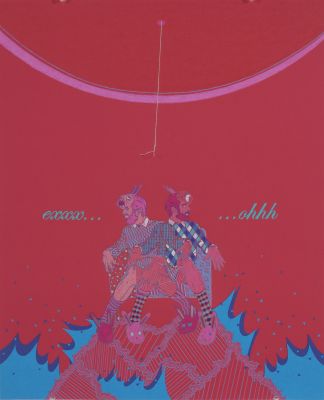 Work by Nathan Vernau.
Robert Bills Contemporary is located at 222 N. Desplaines St. Reception is from 6-9pm.
Mystical Outlaw Rebel Baaddaasss Drawings and Mutinous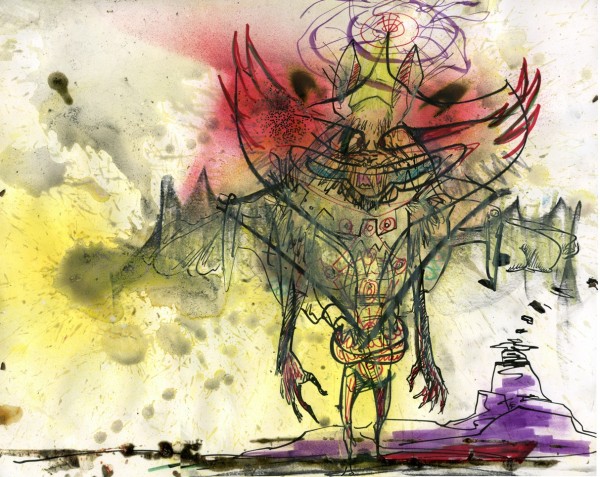 Work by Jason Robert Bell and Bret Slater, respectively.
Thomas Robertello Gallery is located at 27 N. Morgan St. Reception is from 6-8pm.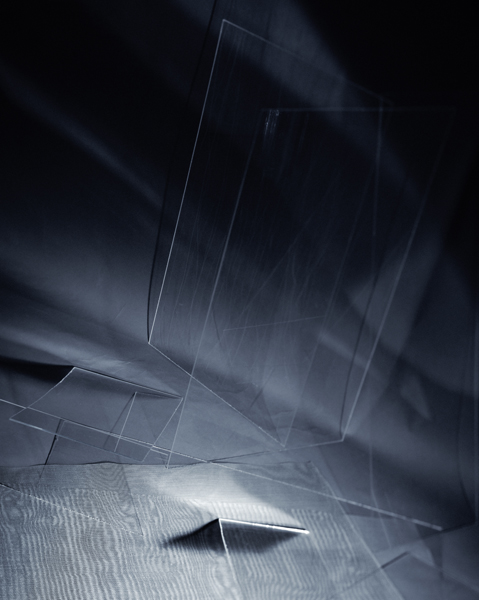 Work by Barbara Kasten.
Tony Wight Gallery is located at 845 W. Washington Blvd. Reception is from 6-8pm.
Stan Shellabarger & Maria Petschnig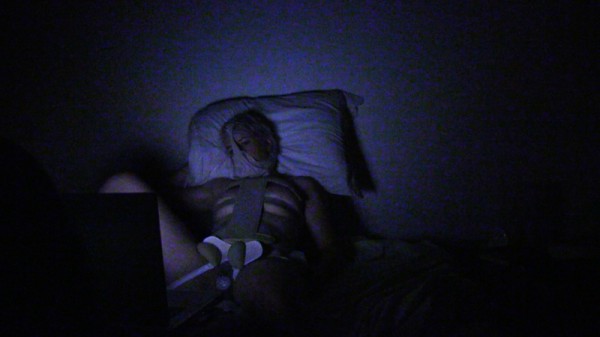 Western Exhibitions is located at 119 N Peoria St. Reception is from 5-8pm.
The term "covers" is used very loosely and I have been reminded that the ratio of footage taken to usable footage is not 2:1 but more like 10:1. Mix in Johnnie Walker Blue, York's Peppermint and enough people to ruin any shot over 4 seconds in length and you get this masterpiece. It's only "literally" up from here.
I hope everyone had fun cause we certainly did and enjoyed seeing everyone.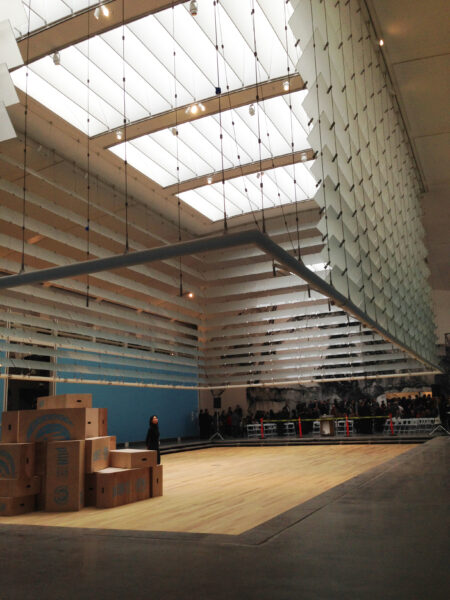 Queens Museum
This has been a pretty great fall in the borough of Queens.
From the NY Art Book Fair and Maker Faire earlier this season, to the ambitious Empire Drive-In that just closed 10 days ago, Queens – typically perceived as the dowdy counterpart to Brooklyn's thriving culture of creative professionals – is loudly staking its claim as a cultural destination in NYC.
And now the icing on the cake: the Queens Museum will open its newly renovated and designed facility on November 9th. Doubling in size to 100,000 square feet, the building, which was originally conceived as the New York City pavilion for the 1939 World's Fair, has expanded to include the space of a former ice skating rink, with a soaring, light-filled, 48-foot ceiling atrium.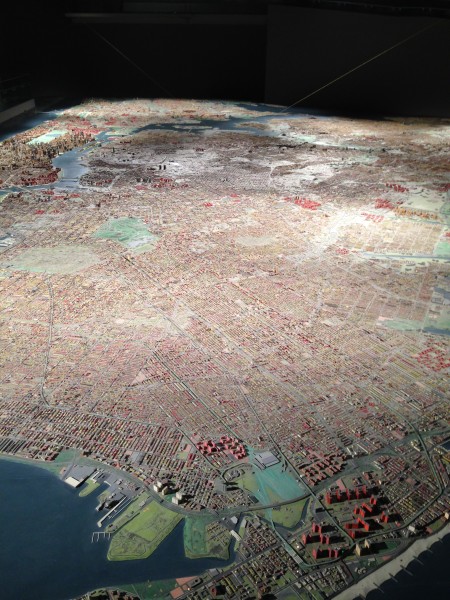 Panorama of New York City
The inaugural season at the QM includes solo exhibitions by Bread and Puppet Theater Founder, Peter Schumann, Pedro Reyes and Jeff Chien-Hsing Liao, as well as the sixth installment of the Queens International. New installations of the permanent collection galleries impress – including, of course the panorama of New York City, easily one of the museum's greatest assets.
Peter Schumann: The Shatterer is incredibly staggering, both in scale and aesthetic prowess – and in the museum's visionary curatorial decision to highlight work that is often dismissed by the mainstream, as their blockbuster opener no less.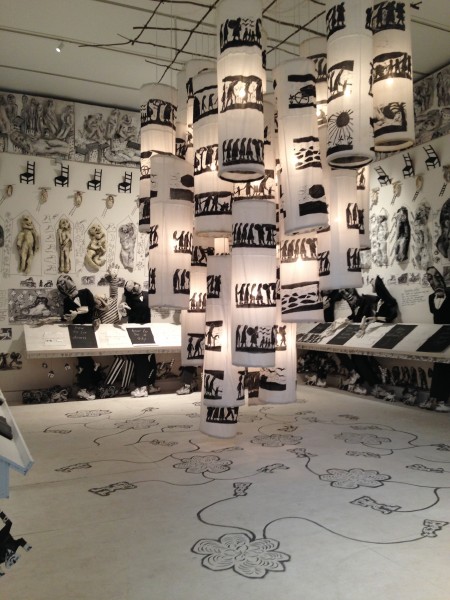 Peter Schumann: The Shatterer
Other galleries featured works representative of the rainbow of cultures in Queens including an exhibition of Cuban artists from the collection of Don and Shelly Rubin (major benefactors of the museum), and a gallery dedicated to the work of artists from Taiwan.
The museum – which has also changed its identity from the Queens Museum of Art to simply the Queens Museum – follows a one-word mission statement: Openness. As an ideology, the museum has been pursuing this purpose aggressively during the tenure of Executive Director, Tom Finkelpearl. Now, it has the physical space to complement it.
The museum will also include a branch of the Queens Borough Public Library, planned to open in 2015. This smart partnership is indicative both of the radically shifting roles that museums and libraries are evolving toward, and the leading role the QM has taken in creating a hybrid, inclusive, social space that will soon become the model for cultural institutions. From their characteristically large focus on service-based public programming and community involvement, to their collaboration with Queens College (CUNY) and the community of Corona on Social Practice Queens (SPQ) — an MFA with a concentration in socially-engaged practices — the QM is setting a high bar a new museum standard.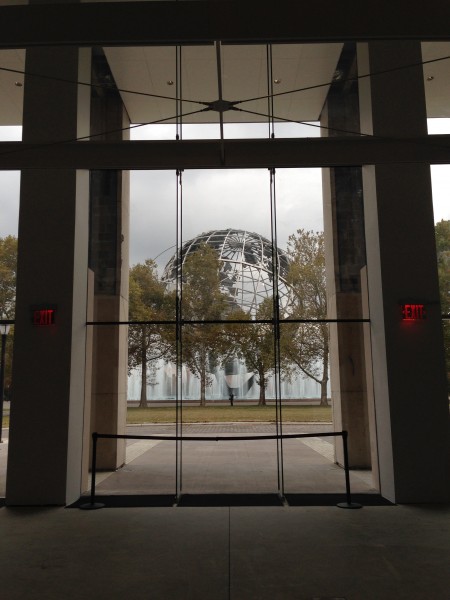 The view from the atrium
Guest Post by Eric Asboe
I once heard Mike Haeg, the mayor of Minnesota's smallest town, Mount Holly, current population 4, describe Minnesota seasons in a lovely way. He said that winters get so cold and snowy Minnesotans just want to stay inside and work on their own projects and ideas, but, once spring and summer start thawing the snow, those same people, who really want to be outdoors, spending time with other people, come back outside into the world, ready to share everything they have been working on during the indoor, winter months.
With rain, sleet, and accumulating snow in the forecast, there are not many tulips peeking out their heads yet. Nevertheless, warmer temperatures have started freeing people from winter routines, and recent print exhibitions have already started pointing me toward spring.
The Andy Warhol in Minneapolis exhibition, a stop of Andy Warhol at Christie's, was at Aria for one week in March. It featured some of the works Warhol created for his last exhibition in Minneapolis in 1974. The connections he made with local cultural and philanthropic leaders of that time were in full view, with large prints of Gardner Cowles, George Shea, and Gordon Locksley looking over the remaining paintings, prints, drawings, and polaroids. Visitors streamed past the first pieces in the show towards Warhol's more recognizable works scattered throughout the large space. Who doesn't want to see Wayne Gretzky's mullet transform from polaroid angelic halo to screenprinted neon coif? I lingered at the first two prints, both from his Sunset series. The series was inspired by Warhol's stay at the Marquette Hotel in downtown Minneapolis, and each of the hotel's rooms still holds one of the prints. The bright reds and oranges of one print and the cooler aquas of the other print brought home the then recent daylight savings time and the warming days of the exhibition.
In less than fifteen years, Highpoint Center for Printmaking has become a major resource for printmaking, printmakers, and the spread of print culture throughout the Midwest. They host classes, public programs, visiting artists, a gorgeous studio space, and compelling prints in their gallery. They partner with the Jerome Foundation to provide residencies and exhibitions for emerging printmakers, and they generally foster and advance the art of printmaking to the local community and throughout the region. Their show Print Profs: Recent Work by MN Faculty, which just ended, featured work by college faculty throughout Minnesota. Covering a wide range of print processes, the artists push and bend traditional print processes to suit their own needs. Justin Quinn's explorations of the letter E and Moby Dick bloom quietly from his winter hued, architectural prints. Lynn Bollman's conceptually driven text piece HAZ MAT was bathed in afternoon sunlight when I visited. Rick Love and Heather Nameth Bren's two rainbows are some of the simplest, yet most moving pieces in the show. Their call to the outdoors was a reminder of Highpoint's explicit seasonal transition, Free Ink Day, from a few weeks ago, which was advertised with: "Help us celebrate the legacy of long Minnesota winters and the anticipation of springtime follies with an afternoon of inky fun."
Although Highpoint notes that "printmaking is a cost-prohibitive endeavor to take on alone," Print Profs was structured around the idea that the network of printmakers and access to presses and other resources at colleges is a part of the continued excellence of printmaking. The current exhibition at the Minnesota Museum of American Art's (MMAA) Project Space, D.I.Y Printing: Presses Not Required, starts with the same belief that printmaking can be "cost-prohibitive," but the artists and collectives there prove that the resources and processes of printmaking can be much more accessible: "Many print-makers, especially young artists who are just starting out, do not have the luxury of access to well-equipped facilities. Rather than experiencing this as a constraint, D.I.Y. (do-it-yourself) printers see it as an opportunity for out-of-the-box thinking to creatively and collaboratively problem-solve." D.I.Y. Printing balances the lively work of eight local print collectives, twelve individual artists, and representatives from the MMAA's permanent collection. The presence of the artists at the MMAA's Project Space and the time and care spent on the largely site-specific and new work of the artists is clear. Their work is alive with the opportunities they create to adapt printmaking to their immediate situation, finding ways to make prints relevant and integral to what they are doing and interested in, even if they have to make, invent, or share the tools they need.
More importantly, the print collectives in D.I.Y. Printing are rethinking the very world that finds value in prints. Big Table Studio shows the possibilities of working with local residents, including the poster they helped visitors to the then newly opened MMAA Project Space create in the fall. Recess Press and Leg Up Studio both have community printshops for sharing their resources and knowledge. Screen Printing on the Cheap goes even further, pushing printing onto the streets, into bedrooms, into anywhere and everywhere they can. They write, "As educated artists, we have been conditioned to rely on making art in facilities we simply cannot afford. Screen Printing on the Cheap demonstrates a 'new school' of screen printing and makes the process more accessible to the community." Their recently published book and public programming help realize that more populist oriented practice. All of the print collectives' work in the show engages with more than a reinvigorated d.i.y. mentality. They utilize printmaking to question the boundaries that separate artists from artists, artists from makers, artists from everyone else, studios from the real world, the world indoors from the world outside. They are calls to re-engage with communities outside of the places that hold and celebrate all of these prints, to re-imagine the world in which we view and make what we live with. Screen Printing on the Cheap's mobile printing unit on display at the MMAA is a direct call to be more outside by literally bringing printmaking to the streets. I am ready to learn from all of the artists at the MMAA who have been busy printing in whatever ways they can this winter; I am ready to follow them out into the spring, come snow and rain and prints.
If all of these calls to be outside to find the ease and accessibility of springtime were not enough, the annual poster and bicycle celebration ARTCRANK Minneapolis was last weekend. Hundreds of people drank beer, bought posters, and celebrated bikes. The energy and readiness for bike riding and the outdoor time the posters showed and called for was palpable, rippling through the lines for artworks, food trucks, and bicycle valets. We are all anxious to leave that winter gear behind, to pack it away behind the new things and ideas we have worked on all winter. The Minneapolis born idea has since moved on to many more cities. Get out to the first ever ARTCRANK Chicago on May 17th at the Co-Prosperity Sphere – beer, bikes, and posters.
At the very least, keep in mind the words of wisdom from Mount Holly. As spring holds out a few more days, gather what you did and made and learned this winter. Bring it back into the world to share with the rest of us; we are ready and waiting to share our own excitements too.
Eric Asboe is an artist, writer, and cultural worker. As Art Director of Public Space One gallery and performance space in Iowa City, Iowa, Asboe helped shape its nationally engaged exhibitions and programming, including the microgranting meal SOUP and the award-winning Free @rt School. Asboe's creative works prioritize process over product and explore the boundary between practice as improvement and practice as way of life. Forthcoming projects include ubuwebtopten.com. He currently lives and works in Minneapolis.