This interview has been long in the making — it began months ago after I visited Robert Burnier's solo show at Design Cloud in the West Loop. It began because I'd seen Burnier's work over the preceding summer at Andrew Rafacz Gallery, and again at Chicago Art EXPO; it began because I kept wondering about his crumpled aluminum wall sculptures — what to me have always seemed like the wreckage of a minimalist object, still pristine, still auratic, and yet all the more difficult to resolve somehow. The following interview, conducted largely by email, paralleled other conversations we had begun about what is and is not considered natural — a conversation embedded in my own curatorial research at the moment — and how our understanding of digital space is influencing our understanding of a material landscape. Not surprisingly, Burnier yielded a wealth of insight and I'm happy to share at least some of that dialogue here.
Caroline Picard: How do you think about landscape? Does that question emerge when you're composing your abstract aluminum works?


Robert Burnier: I definitely have to be conscious of landscape in the sense that anything for the wall can be seen in that way. Beyond this, though, I've often made work that hovers or vibrates between the categories of landscape and figure, or landscape and terrain. By "landscape and terrain" I mean a difference between pictorial space and experiential space.
 For the sculptures, specifically, the idea of terrain is very important. As opposed to a more direct kind of construction and mark making, I think about operating within something that comes with its own history and peculiar spatial configuration. As I move through these spaces, I look for something interesting to emerge. They also essentially operate on me as they proscribe certain actions through their boundaries and character, and by how every move simultaneously closes some pathways as it opens others. And yet they don't completely dictate what I will actually do with them as a whole.
CP: You've mentioned the situationist dérive in conjunction with your aluminum pieces — as though to suggest that the ways in which you improvise, negotiate, fold and crumple the material is a kind psychogeographical exploration of that same material. Would you agree with that?
RB: Yes, I would agree with that to a large extent. In retrospect, I think I've been interested in something like that for a long time, actually. I've always had a penchant for wandering urban spaces in a way reminiscent of what Guy Debord describes in his essay on the theory of dérive. So it's made its way into my practice more or less consciously. While dérive was a response to physical urban spaces, we also experience our contemporary urban geography through virtual structures, with populations acting in concert with communications networks and sets of common interfaces and devices, etc.

In my work, I've put virtual and physical spaces on par in certain ways. They are both material for use. I might use off the shelf CAD systems, readily available physical materials and commercial paints. What I do with them resembles a dérive in the sense that I "walk" through prefigured fields of shapes — or terrains as described above — while translating between virtual and physical mediums. Certain complexities play out on their differences. For example, a form in a CAD system may be contradictory or at least untenable in the physical incarnation. So I'm discovering certain things as I "test" them [those digital systems] in, say, sheet metal. I start out by following the lines, by scoring and cutting by the potentially "problematic" drawing, but then I take detours and make other choices that go against the line, and ultimately still produces something that contains and expresses that original trajectory. In a very general way, I like to think that whenever I use a CAD system, a can of spray paint, or a gel pen, I'm definitely handing a lot of what happens over to the nature of that system or material. Its not exactly collaboration, but its a kind of acceptance of mass technological culture in the work. At the same time I try to make these things go beyond themselves rather than have them pass unfiltered.

CP: Is your background in computer science present to you when you are working artistically?
RB: More than anything right now, certain states of mind that come from working with computer technology and software have a bearing on what I do. I am focused on process and algorithms as ways of approaching art where the steps I lay out matter to me as much as whatever actually happens. I should add: "as much as", but "not more than". Often what I'm trying to do is come at these things from a decidedly different vantage — by taking something precisely, mathematically defined and putting it through the vagaries of some physical challenge, or employing techniques that are at cross purposes with straightforward execution, or by making two things interfere with each other somehow. But its also critical that I be me in the studio doing something. Its not just about a fascination with wreckage or a glitch, or winding up elaborate systems that plays themselves out.

CP: How has minimalist sculpture influenced you?
RB: The direct and experiential aspect of minimalism always attracted me. One thing I take from it is the idea of art as a demonstration; a thing put forward as a concrete suggestion. But I never think about this concrete presence as some completely stable, impenetrable unity. 

I like to see what is real, in front of us being what it is and also something else. It can be a material that is made to appear like a different material, for instance — something that creates an impression that goes beyond itself. I get excited when a sculpture appears simple or decisive in some way, while being difficult to add up. Minimalism often worked to achieve a kind of wholeness that I sympathize with, and at the same time I try to complicate that.
CP: Do you worry about scale at all?
RB: There are current tendencies toward the non-monumental I can identify with, though I don't feel especially constrained by them. Right now I am making generally smaller work that enters painting dialogue and exists in a somewhat more intimate individual space. I like to think someone can enter into a piece and follow me when they are presented with what happened as much or more than they would if they were confronted by something especially sizable.

What a minimalist approach does for me is increase my focus on small moves and their potential significance. Of the few elements I do bring together in the work, however, I like them to play against each other subtly rather then be simply aiming toward the same whole.
CP: Do have expectations for what a work of art should do? Where do those come from?
RB: Minimalism turned over a lot of fundamental things about what constitutes a work of art. Is it supposed to absorb or repel a viewer? Be autonomous or relative to its environment? Instantaneous or durational? However I answer those kinds of questions now, thinking about Minimalism has made an indelible mark on the way I approach my work even if only in the kinds of questions I ask of it.
CP: You work in other mediums as well, which require their own strategies…
RB: 

I like the term "strategy", which implies a consideration of means to an end. I like to try different things out. Hans Haacke's "project based" approach comes to mind. But I also have a thing for the ineffable surprises to be found in the arrangements of an artist like Richard Tuttle and how he can burrow in on an investigation through as series of objects. When it comes down to it, though, I actually think in a very physical and experiential way about what I do and source things from experimentation and a process of discovery. I remember Terry Myers telling me of his impression that I was "tinkering" around in the best possible sense. That sticks with me.


CP: You have  series of line drawings on plywood where you reproduce wood grain. Where did that body of work came from?
RB: So with the drawings on plywood panel, I wanted to see what would happen if I took a few elements, thoughts and actions and wove them together. Plywood is interesting as a kind of hybrid, something natural that has been made artificially stable through geometry and chemistry, like a prepared and preserved food. And yet it has this natural wood grain. I thought the most direct approach would be to have a square of the material, and to work within the boundaries of that space by drawing something equally basic — a series of lines from edge to edge. The lines get very complex when you draw enough of them next to each other freehand. I could have predicted the moire pattern, and I chose a color that was a really good not-quite-match for the Baltic Birch, hoping it would "sink" into the wood visually. But it turned out even better than I imagined, judging by the way you read the lines as virtual wood grain.
CP: Do you feel, regardless of medium, that your work addresses related themes? Is that important to you?
RB: Yes. A culturally situated identity or a logically constrained action are important touchstones, for example. Mediated marks, subsumed images and ruptured natures are important, such as in the plywood drawings or a fully representational, painted sky scape I separated onto multiple panels and turned sideways to transform into a minimal color grade. I always try to confuse and mix these things. In all of it I hope a little bit of expression will sneak out from under a pile of process, enter through the back door of an algorithm, or emerge from a bunch of repetitive doing. On the subject of constrained identity, I've been thinking about and talking with a number of Chicago artists who may share some of my mixed cultural and racial background. The more time I spend on that the more I think there's something I have to find in that. Along those lines, choices like the use of Baltic Birch and African Mahogany plywood for my drawings resonate, given my 50/50 Northern European and African genetics. African Mahogany, I've discovered, also has something called chatoyancy which causes its color to  change appearance depending on the angle of view.
In comics in the US, there is a prevailing stigma of creators being misanthropic shut-ins. A stereotype that afflicts not only content but creators' self-hood alike, and an identity which is defensibly bunk.
I first met Lyra Hill during a class we had together at the School of the Art Institute. Hill is a filmmaker, cartoonist, and the producer behind the experimental comics reading series Brain Frame. Since it's conception in 2011, Brain Frame has served as a storytelling platform for a mash-up of emerging and more established artists (myself included).
Every other month audiences are invited to a celebration of strangeness and a showcase of eccentric ambition. In it's many iterations, the event has become a beloved happening among independent artist communities in Chicago. What began as an exploration into what a comics reading could be, has become a site of social engagement within a medium still haunted by rigid versions of its self.
Lyra and I sat down recently to draw upon and reflect on Brain Frame's final year.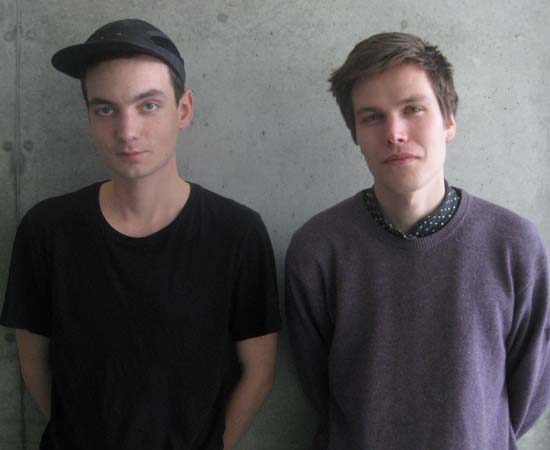 Eastbourne is a quiet town, perhaps too quiet. The fading resort on the South coast of England is a popular destination with old age pensioners, who come to fade out in their turn, amidst tea shops, guest houses and an appealing promenade.
But something sinister is afoot, thanks to a pair of artists from the new home of Noir, Scandinavia. Indeed John Skoog and Bjarke Hvass Kure come from Sweden, where you get the impression that criminal corruption can happily co-exist with outward calm.
So, this overseas team have come to Eastbourne's fantastic Towner Gallery with a sceptical eye. Having been invited to curate a show based on the permanent collection, they have called it Near Dark and now liken the four rooms it occupies to a crime scene.
"We were just clicking through the database and then we started talking about . . . Agatha Christie, this small town British detective story," says Skoog who, together with Kure, has rifled through the permanent collection for evidence of misbehaviour.
Kure picks up the thread: "It is a mystery and it can be solved, or maybe it can't. Sometimes what's interesting about a crime is not necessarily finding out who did it, but more about actually the interpretation or deducing a meaning from images".
Some of those images will be familiar to visitors, some less so.  Both artists report a sense of near déjà vu as local landmarks appeared and reappeared in the vaults of the gallery. And Towner has a monopoly on images from the adjacent South Downs National Park.
But less familiar will be the unfinished works by Eric Ravilious. Eastbourne's famous son is perhaps best known for his charming watercolours of the rolling hills which form the backdrop to the town. Now visitors have a chance to see him stripped bare, as it were.
Skoog and Kure are exhibiting a previously unseen colour test. The loamy shades of green and brown could only belong to him. Nearby is his incomplete view of Beachy Head, a nearby cliff with the sad distinction of being the country's most infamous suicide spot.
And no one is above suspicion. Though both artists insist this show is not a whodunnit, they lay a bold accusation at the Gallery's door. "In some strange way, it's Ravilious – but it's also Sherlock Holmes," says Skoog. "He's the one, who's maybe like Sherlock Holmes turned bad or something. "
Well, if Holmes had his violin, surely the world is ready for a painting detective, even a rogue one if it comes to that. "It's really super exciting to see what people think, especially as Ravilious is The Man here," adds the artist.
Rest assured, as the show was shaping up Monday, there's was nothing too sacrilegious in the offing. Kure specialises in hanging arty shows like this: "We're trying to use the museum exhibition format," he tells me. "We we're really trying to be very sensitive to a lot of the details, a lot of the traditions, of how you make a museum exhibition."
"The exhibition is a narrative," he continues, explaining that variable lighting will give the visitor a sense this story is a cyclical one, from light to dark and back again: "You're an interpreter or a reader going through what's happened".
Skoog meanwhile brings a filmmaker's talents to the display: "There's all these filmic terms, like zooming, a pan, a tracking shot. We wanted to use all these terms, to use them as tools for making an exhibition instead of a film."
But while those techniques have made the final cut, the artist admits that the visitor may not even notice. Flashback is another technique, and the same local street crops up by two different artists in two different rooms, Skoog describes the slow realisation of this as "silently spectacular."
"The crime scene can also be read on a more metaphorical level ," says the filmmaker who intends the show to have the atmosphere of a good thriller rather than the payoff of a classic crime novel. But in a town where the thrills might be limited to chips on the pier, Near Dark should still deliver.
Near Dark can be seen at Towner Gallery, Eastbourne, UK, from February 8 until May 4 2014. The Gallery are also showing new film by John Skoog entitled Redoubt.
1. Feeling is Mutual & PREVIEW 3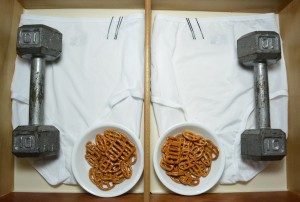 Feeling is Mutual is curated by Meredith Weber and Anna Trier, with work by Mothergirl, Jake Myers, and Latham Zearfoss. PREVIEW 3 is curated by Christopher Ottinger and Stevie Reynolds, with work by Annette Barbier, Erik Peterson, Jovencio De La Paz, Oliverio Rodriguez, Marissa Lee Benedict, Rashayla Brown, Reut Avisar, and Sabba Elahi.
Chicago Artists' Coalition is located at 217 N. Carpenter St. Reception Friday, 6-9pm.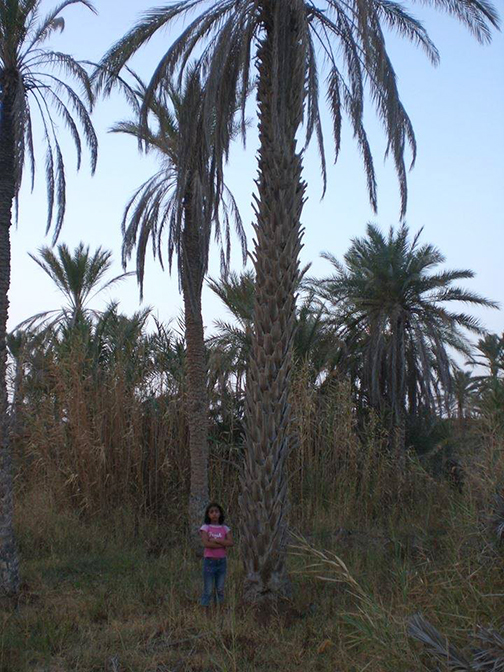 Work by Lena Youkhana and Puppies Puppies.
PeregrineProgram is located at 3311 W. Carroll Ave. #119. Reception Sunday, 1-4pm.
3. Only Real at Public Works Gallery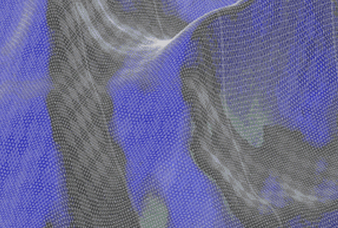 Work by Peter Jellitsch and Theodore Darst.
Public Works Gallery is located at 1539 N. Damen Ave. Reception Friday, 7-10pm.
4. Violet Fogs Azure Snot at Corbett vs. Dempsey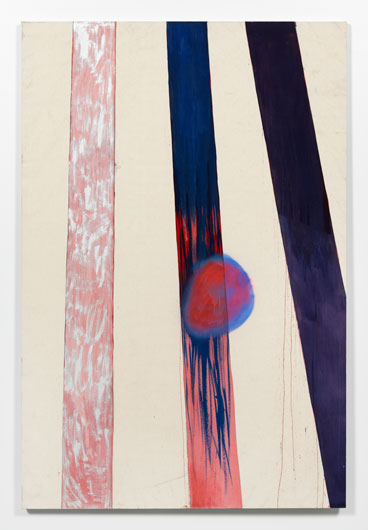 Work by Molly Zuckerman-Hartung.
Corbett vs. Dempsey is located at 1120 N. Ashland Ave. Reception Friday, 6-9pm.
5. Honor Your Poets at The Franklin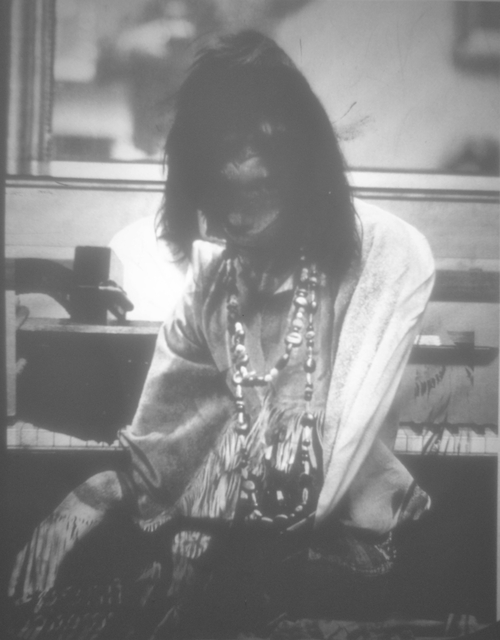 Work by Sarah Weber.
The Franklin is located at 3522 W. Franklin Blvd. Reception Saturday, 6-10pm.
Last week, it was announced that Carolina Garcia Jayaram, Executive Director of Chicago Artists Coalition (CAC) for nearly four years, is leaving her post at CAC for the position of Chief Executive Officer of United States Artists, one of the nation's largest grant-making and advocacy organizations supporting performing, visual, media, and literary artists. Establishing herself as a formidable force for change and opportunity in the Chicago art world in such a short time period, Jayaram has transformed CAC from an organization that had seen better days to one that is now flocked to by contemporary artists of all kinds. Checking in before she steps into her new role at United States Artists, Bad at Sports conducted this "Exit Interview" with Jayaram:
Bad at Sports: Carolina, you had notable success founding and leading LegalArt (now Cannonball) in Miami. What convinced you to come to Chicago to take up the Executive Director position at CAC?
Carolina Garcia Jayaram: I'd like to say it was some benevolent altruistic force, but it was actually love. My husband is from here and longed to return, so we did, and it was the best decision I've made in a long time. Once I arrived, I worked at the Arts Alliance Illinois, doing arts education policy work, which was truly important work but didn't bring the creative challenge I was looking for and so I sought out something new and CAC was looking for a new Executive Director.
BaS: What was the state of CAC when you inherited it? And now, how would describe the organization?
CGJ: To say it was chaotic and rudderless is an understatement. There were a few loyal and vital board members keeping the frayed ends together, but really, I came in at a time when a few more months would have meant the total demise of the organization. It was a challenge I found exciting and felt prepared to take on largely because I was ignorant to the state of things. That's often the best way to go in for someone like me, who likes making order of the chaos. The bones were there, though, meaning a significant history, a dwindling but loyal cohort of members, funders who reengaged very quickly and a larger artist community that was definitely skeptical, to put it mildly, but welcoming once they realized we were in it for them.
BaS: If at all, how have you worked through the organization's history while developing programming aligned with your own vision?
CGJ: In addressing the history [of CAC], or evolving past it, I found the biggest challenges. The majority of people are averse to change and so my initial push to make broad and sweeping changes was definitely met with resistance. For instance, one of the fist things to go was a printed newspaper that hundreds of artists still subscribed to and relied on for Chicago arts news. I had angry calls for months, but it was time to move on from that. It was a strategy embedded in the belief that our history was about advocacy and advocacy had changed from the early days of CAC. My vision was and remains one aligned with economic prosperity for artists, which is directly linked with artistic and creative freedom. I felt that this approach honored CAC's history but shifted it in a way to become a lot more relevant for artists working today.
BaS:Â In your mind, how has CAC best contributed to the growth and sustainability of the arts in Chicago?
CGJ: One of the things I'm most proud of is creating an environment that welcomes partnership. I owe a great deal of our early successes to the partners who took a chance on me and CAC when they knew little or nothing of us, like the Chicago Loop Alliance (our partner in Pop Up Art Loop & Art Loop Open), Groupon, Gensler, The Department of Cultural Affairs & Special Events (by giving us Chicago Artists Resource), Pitchfork, Audience Architects, 1871, the School of the Art Institute of Chicago, Columbia College Chicago, Other People's Pixels, Creative Capital, and many, many individuals who were instrumental in building BOLT, HATCH, A.B.C., Starving Artist and EDITION Chicago into critical and commercial successes. Each of these endeavors have played a role in helping build a sustainable economic marketplace for Chicago's creative community, which I hope is my legacy in the early development of CAC's latest chapter.
BaS:Â What do you think has been your most important success as executive director?
Convincing hundreds of artists that they are capable of more than they believed possible.
BaS: What aspect(s) of Chicago's arts community has had the greatest impact on you—both personally and professionally? And what aspect(s) have most impressed you?
Professionally, it has been to work in a city that knows the importance of art and artists in a way largely foreign to me before coming here. The level of awareness about the arts here is unusual, and even those who may know less are still convinced of its importance and are usually looking for ways to know and experience more. Personally, the arts community has embraced my ideas and allowed me to take risks and to be creative, which has been deeply rewarding and stimulating. I definitely haven't gotten it all right, but I've always felt I could count on honest and constructive feedback from the many artists who have been a part of CAC's growth.
BaS: Let's wrap up with a look ahead: United States Artists. Tell us about this organization. What excites you most about this new position? And though it may be a bit premature to ask, we still want to know, what are some of your plans for USA?
CGJ: United States Artists is driven by a very simple yet revolutionary premise: to best support artists we must first provide unrestricted funding in order for them to have the space and freedom to create work ([which is] wonderful) and second, we must create an environment where the larger public understands the importance of the artist in the world around them ([which is also] wonderful, but harder to attain). I am excited to grow USA's presence, to reengage with hundreds of alumni who, I do not exaggerate, are our county's finest artists across eight disciplines. I plan to take what we do well, with a fellowship program that has to date invested nearly $18 million directly into artists and their work, and do it better, by working with alumni and future fellows to determine how we can make a deeper impact in not only their lives as artists but in their community's lives, which I believe is a desire many artists have but are seeking tools to do better. But, first, we are going to get the 2014 fellowship underway and by year's end, have a new class of fellows, which is the most exciting.
—
United States Artists is indeed a granting powerhouse that, at $50,000 a pop, has funded and led to the success of a number of household names, including Chicagoans like Douglas Garofalo (architecture), Theaster Gates (visual arts), Aleksander Hemon (literature), and Steven James (film), among others. Though the organization grants to artists living and working all over the country, a majority number of grants go to those based in New York and California. As far as we can tell, Jayaram will conduct her work as CEO from Chicago. If that's the case, the fact that Chicagoans will be better informed about this national funding opportunity and the possibility that they and other Midwestern artists will be better represented is pretty darned exciting.
Congratulations, Ms. Jayaram.