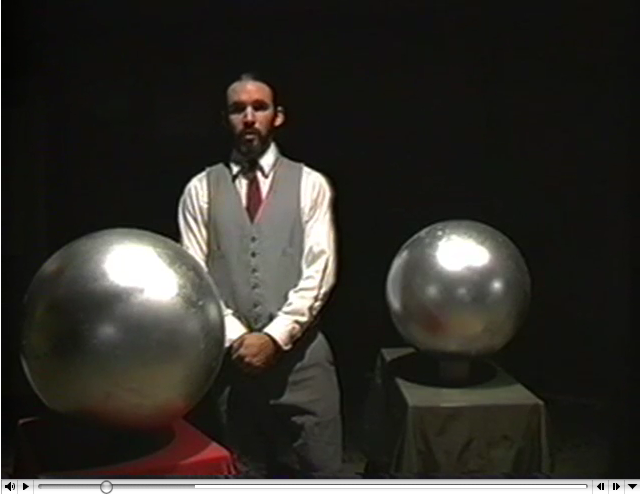 Don't be fooled, there's no degrees.  There is an excellent explanation of cultural capital.  Watch the informational video tape here.
The rest of the website is only slightly more elucidating, but equally fascinating: http://www.pifas.net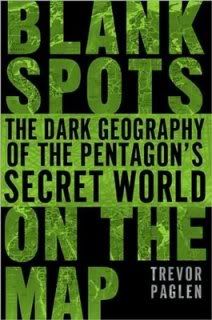 So here is how it's going to go. I have a brand new copy of former BAS guest Trevor Paglen's book Blank Spots on the Map: The Dark Geography of the Pentagon's Secret World. Duncan has been M.I.A. since the start of the Southern Graphics Council Convention this past week. The best comment that answers where Duncan is hiding wins. You have until Sunday April 5th.
"Blank Spots on the Map is an expose of an empire that continues to grow every year-and which, officially, it isn't even there. It is the adventurous, insightful, and often chilling story of a young geographer's road trip through the underworld of U.S. military and C.I.A. 'black ops' sites. This is a shadow nation of state secrets: clandestine military bases, ultra-secret black sites, classified factories, hidden laboratories, and top-secret agencies making up what defense and intelligence insiders themselves call the 'black world.' Run by an amorphous group of government agencies and private companies, this empire's ever expanding budget dwarfs that of many good sized countries, yet it denies its own existence."
In other Paglen related news, earlier in the week Art Fag City posted a video of him speaking at the Google Mountain View HQ to discuss Blank Spots.
Check out the video here.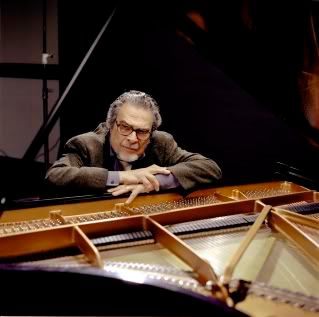 Tuesday, March 31, 2009 | 7:30 pm
Mandel Hall, University of Chicago
1131 E. 57th Street
$20 general public
$5 students
via Artspeaks
"Performing works by J.S. Bach; Post-concert Q&A session hosted by
Thomas Christensen, associate dean and master of the Collegiate Humanities Division
As the first American to win the prestigious Queen Elisabeth of Belgium competition in 1952 at the age of 24, Leon Fleisher went on to perform throughout the world with every major orchestra and conductor and released numerous touchstone recordings with George Szell and the Cleveland Orchestra. In 1965, at just 37, Fleisher was forced to "retire" from performance when two of his fingers became immobilized due to focal dystonia. For the next 40 years, he pursued a successful career as a conductor and teacher, in addition to performing left-handed works. With new developments in the medical treatment of focal dystonia, Leon Fleisher is once again able to brilliantly play the piano with two hands. He has recently released his first two-hand recording in 40 years, aptly entitled Two Hands. Its repertoire includes the works of J.S. Bach."
Artspeaks next and final lecture in the series will be Kara Walker on May 13.
For more information please visit Artspeaks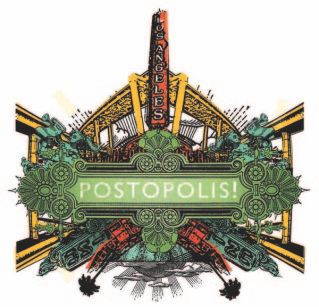 This coming week the awesome people at ForYourArt and five other blogs are putting together Postopolis! LA. If you're in LA it looks like something you should check out.
via Postopolis! LA
On the occasion of Los Angeles Art Weekend, Storefront for Art and Architecture and ForYourArt are pleased to announce Postopolis! LA, a live five-day event of near-continuous conversation about architecture, art, urbanism, landscape, and design to be held in Los Angeles from 31 March to 4 April 2009. Six bloggers, from five different cities around the world, will host a series of discussions,
interviews, slideshows, panels, talks, and presentations, fusing the informal energy and interdisciplinary approach of the architectural blogosphere with the immediacy of face-to-face interaction.
Hosted By: ArchDaily/Plataforma Arquitectura, BLDGBLOG , City of
Sound, Subtopia , Mudd Up!, We Make Money Not Art
For More info please visit Postopolis.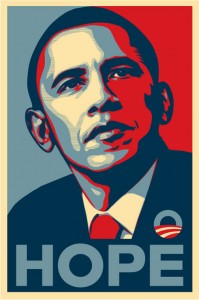 Are we in the midst of a Shepard Fairey backlash? Not exactly, but there is some sort of reassessment going on. The L.A.-based political poster artist designed an iconographic image that reverberated nationally, along with other forms of viral street art that have been piquing the interest of city dwellers for years–but the question that's being debated at the moment is whether Fairey's output makes for good art, or even good design. This comes in the wake of Fairey's 20 year survey exhibition at the ICA Boston, along with news that he has won the Brit Insurance Design of the Year award (chosen by a panel that included MOMA architecture and design curator Paola Antonelli).
Reviews of "Shepard Fairey: Supply and Demand," at the ICA have been middling to negative. In his review of the show this week, for example, the L.A. Times' Christopher Knight delivered a clear-eyed and even-handed assessment of Fairey's oeuvre:
"The 39-year-old designer … possesses a limited pictorial vocabulary, while the grandest curatorial claims made for the nearly 250 examples in the galleries are unsupportable. But the 20-year success of "Obey Giant" can't be denied, nor can the efficacy of its strategies in establishing "Obama Hope" in the public consciousness. If neither adds up to major art or effective counterculture politics, both are plainly worth considering." (Read the full article here).
In a post last Tuesday on the blog New Curator, A.D. Jacobson was more critical of the institutional cynicism motivating Fairey's survey than he was of Fairey himself:
"this entire show seemed like a set up to me, not even getting into the fact that the BPD arrested the guy on the way to the show. (Yeah, what better way to boost the rebellious cred than getting arrested. Brilliant!!) The images were of the highest production value, but even he will tell you, this ain't art.  Not when you're doing avatar stencils for Joey Ramone and saying things like 'I'm not a musician, but I'm still gonna rock it hard as nails.'"
It's not only Shepard Fairey-as-artist who's being dissed, it's Shepard Fairey the designer. In an article for the London Times Tom Dyckhoff questions whether Shepard Fairey's Obama poster really warranted the Design of the Year award. "This is Designs of the Year," Dyckhoff writes. "Not Poster of the Year. Or Ad Campaign of the Year. And the prize's self-defined role is to reward the most "innovative and forward thinking" design. This poster is neither innovative or forward thinking, certainly not compared with last-year's winner, the bargain-basement laptop in reach of the world's poor, designed by Yves Béhar" (read the full article here).
What I find most interesting is how all the Fairey take-downs seem to mirror Obama's own "coming down to earth" transition in national press coverage of late, and I'm not just talking about Fox News. Even so-called liberal media outlets like MSNBC have their pundits training a colder, harder eye on the President, as his budget proposals, his stated commitment to health care and his nods to arts funding come under fire, often from both sides of the political spectrum. It seems that buoyant moment when a single iconic image and the word Hope could move a nation is over. In the worlds of art and politics alike, now it's time for deeper scrutiny, (hopefully) more intelligent debate, reassessment and repositioning.
Cue Soul II Soul: "back to life… back to reality."