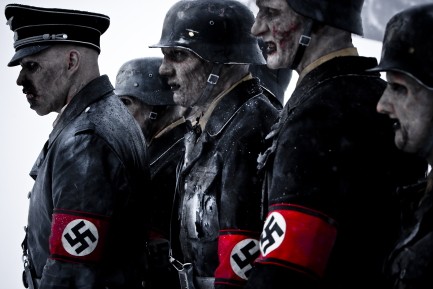 In this week's roundup we look at a video of crash test dummies (do you remember that horrible band? I know Richard does), the Venice Biennale, and some Nazi zombies, just to name a few. I don't know about you guys but I'm going on vacay next week. Anyone know anything good to do in Denver?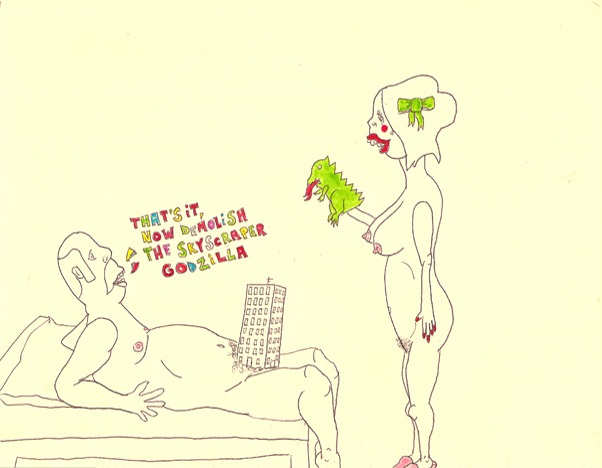 I recently had a chance to check out part of BelieveInn's "Out of Towners" lineup, their current show, Ferris Bueller, featuring work from Porous Walker, with Gabe Levinson and Timothy Pigott. Ferris Bueller's Day Off was, coincidentally, the first (and probably the last) film I ever enjoyed on LaserDisc.
San Francisco-based Porous Walker said that he wanted  to bring to life parts of the film "that were never seen." When I asked him why this film in particular, he said "Because it's a great film, that's all, simple. And because I knew Camerons house was going on the market so I hoped the two could somehow mesh and help promote." Artists with heart, that is what I like to see.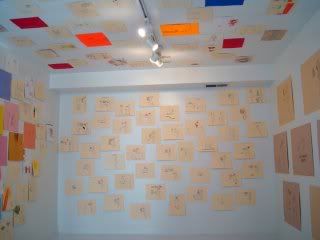 The BelieveInn space is the lower half of a house set back from the street. Three of the walls (and the ceiling) of the tiny immaculate front room was filled with Walker's drawings, which are pretty damn funny caricatures of naked women with sagging breasts and hair clips, and naked men with either very large, or very small, penises. Clean in form and raunchy in content, the illustrations are like the jokes that come right after fart jokes but before you find your dads Playboy. And who doesn't think about the cashiers at Trader Joe's without their clothes on, really?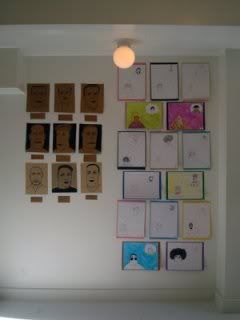 Gabe Levinson and Timothy Pigott's work was orderly installed on one wall, adding a nice grid counterbalance to the rest of the room. Pigott's portraits of "Characters Not in the Movie", consisted of head shot sketches of dweeby men referencing different details of the film. Levinson's piece, "Dudes Thinking About Dudes", were depictions of just that, kind of a one liner homo joke framed in construction paper.
Overall, the show feels like an articulate, very naughty boy's bedroom, and can pretty much be summed up in Levinson's paper plane installation instructions: 1) Tear out a page 2)Make a paper airplane 3)Aim it at someone's head 4) Don't apologize.
I missed the opening of this show, but I'm planning on catching the closing on June 21st from 1-4 pm.
I am really stoked to announce that Stephanie Burke will be posting her top picks for shows each week on BAS. All of us at BAS have followed her Gallery Crawl for some time now. For more info and to view the entire gallery crawl each week check out Stephanie's site. Thanks again to Lauren for letting us know what is going on around town until now, you can still see what she is up to with weekly reviews.
"Stephanie Burke (Nevada City, CA 1984) is a Chicago-based artist and educator. She recently received her MFA in Photography from the School of the Art Institute of Chicago. Recent exhibitions have included her MFA Thesis Exhibition at SAIC, the Rockford Midwestern at the Rockford Art Museum, and That's What She Said in association with Version09. She maintains a weekly listing of Chicago art events at thegallerycrawlandsomuchmore.blogspot.com."
Huck Finn crashes the Venice Biennale: a habitable floating sculpture designed by the NY-based artist SWOON.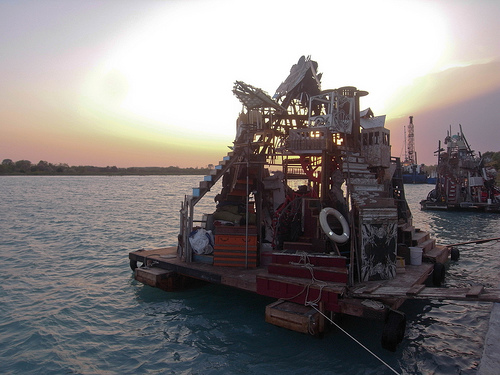 From the project's website:
"The Swimming Cities of Serenissima is a fleet of three intricately hand crafted vessels that will navigate the Adriatic Sea from the Litoral region of Slovenia to Venice, Italy in May of 2009. Designed by the visual artist SWOON, the floating sculptures are descendants of the Swimming Cities of Switchback Sea (Hudson River, 2008) and the Miss Rockaway Armada (Mississippi River, 2006 and 2007).

SWOON's boats are inspired by dense urban cityscapes and thickly intertwined mangrove swamps from her Florida youth. The Swimming Cities of Serenissima are built from salvaged materials, including modified Mercedes car motors with long-tail propellers. The boats' crew is made up of 30 collaborating artists from the United States.

As the Swimming Cities move toward Venice, the crew will collect and install keepsakes in an ark-like cabinet of wonders that will be on display on the boats when they arrive. Once in Venice, the boats and crew will offer intimate performances that incorporate music, shadow puppetry, and story.

The vessels are imagined as a hybrid between boats and bits of land broken off and headed out to sea. Watching them approach the shore is like seeing a floating city in the distance, as improbable as Venice itself. To the real life crew, the boats are a place of refuge – both a home and a way of moving through the world. To those who encounter the boats for the first time, they are a reminder that anything that can be imagined can be built."
You can follow their progress here and here.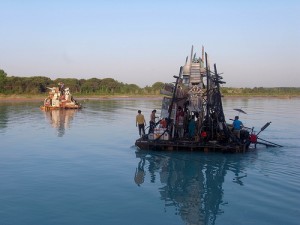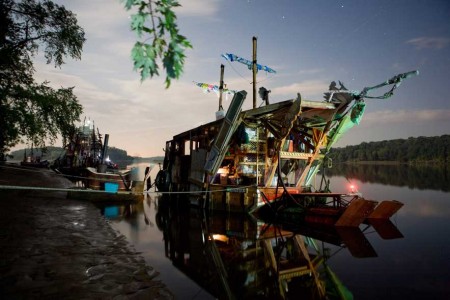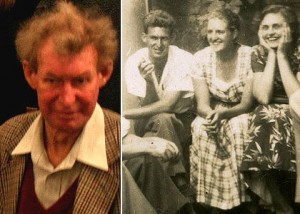 Sydney artist Cameron Sparks, 78, is being operated on in Royal North Shore Hospital after his 41-year-old neighbour allegedly attacked him in the backyard of one of their houses at Waverton. The latest reports are that his alleged attacker Peter Grayson, 41, was refused bail at Manly Local Court and has claimed to be suffering from paranoid schizophrenia at the time of the attack.
Mr. Sparks is in critical care and has recently gotten out of the OR.
Mr Sparks regularly showed his watercolours at the prestigious Macquarie Galleries, which has since closed. He also compiled a catalogue of the work of Australian artist David Davies.