We're pleased to welcome Chicago artist and writer Damien James as our new guest blogger! Damien will be covering the Chicago Humanities Festival for us, and today brings us a preview of what we can look forward to at this year's Festival.
The Chicago Humanities Festival has just kick-started it's 20th anniversary programming with the theme of Laughter. "Not Happiness, mind you," writes the Festival's artistic director Lawrence Weschler. "Happiness is smug and bland and self-satisfied. Laughter, on the other hand, runs the gamut: from blithe to bitter, raucous to serious, fond to angry," and so on.
Spread out in venues across the city, the Chicago Humanities Festival will giddily dance through Laughter in all its permutations with the same expansive worldview and near-reckless abandon it has brought to the table since 1989, when Richard Franke got the bright idea to bring intellectually stimulating, entertaining, and entirely accessible lectures, performances, and all-around amazingness to our Midwestern metropolis.
On hand will be such distinguished guests as Harold Ramis (sharing some of his favorite funny moments in cinema), Matt Groening in conversation with Lynda Barry, Pulitzer Prize-winner Alison Lurie, Pulitzer Prize-coveter John Hodgman, Chris Ware and his beautifully sad art, Bob Sabiston (of Waking Life fame), the Neo Futurists, Chicago Reader's Michael Miner, the Guerrilla Girls, and 151 other presenters that you'll probably want to see.
CHF has literally changed peoples lives, my own included, and I'll be attending from now through mid-November and sharing some of my experiences with you. Maybe this year I'll explode.
The Festival runs through November 14th. For more info and tickets, visit http://www.chicagohumanities.org/.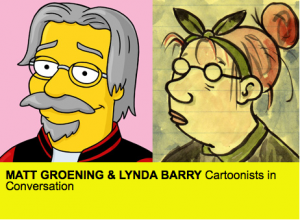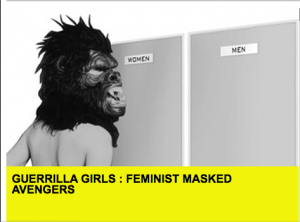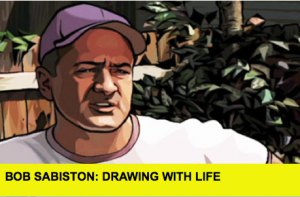 Damien James is a self-taught artist and writer living (barely) and working (constantly) in Chicago. He has contributed to Chicago Reader, New City, Saatchi Gallery Online, Art Voices, and the general goodwill of mankind, among other things. His art has been seen in Chicago's Around the Coyote Gallery, Brooklyn's 3rd Ward Gallery with Art House Co-op's Sketchbook Project, various apartments in Berlin, London, and a tiny village in Romania.
Without the good sense and inspiration of his paramour, Cassandra, he would most likely be a small blot of dirt about to be washed away by an only slightly larger puddle of inky water in some back alley.
Yesterday I read with great interest Lee Ann Norman's story on the elimination of the Park Voyagers program on Art Talk Chicago, Chicago Now's visual arts blog.  Norman reported that the long-running (since 1998) Park Voyagers program–which takes a long-view perspective on youth arts education through its three-year long programs with area museums–will be cut by the end of this year (park programs already underway will be allowed to finish). As far as I know, the program's elimination has not been publicly announced via press release, nor has it been reported anywhere other than on Art Talk Chicago.
Park Voyagers is a collaboration between the Chicago Park District and Museums In the Park (MIP), a coalition of 10 institutions residing on park district property. The MIP institutions include Adler Planetarium, The Art Institute of Chicago, Chicago History Museum, DuSable Museum of African American History, The Field Museum, the Museum of Contemporary Art, the Museum of Science and Industry, the National Museum of Mexican Art, the Peggy Notebaert Nature Museum, and the John G. Shedd Aquarium, all of whom fund the program collectively through contributions from their individual budgets.
Art Talk Chicago's editor and head blogger Kathyrn Born (who is also a frequent contributor to Bad at Sports) raised some interesting questions about the agreement that exists between the Park District and the MIP institutions. In an email to me this morning, Born wondered, "Why is the relationship between the Park District (which represents city government's support in this case) a handshake deal? Why is there no legal, binding obligation between these entities? They [the MIP coalition] pay $1 a year as rent as a part of their deal with the park district…so why are there no legal safeguards?"
What we do know is that the number of Chicago families who have participated in this unique public arts program was not insubstantial. According to the MIP's 2008 Annual Report, in the year 2008 the Park Voyagers program served 595 families (1635 individuals total including parents and children), providing them with 15,761 contact hours with Chicago cultural institutions.
Borne notes the difficulty of determining to whom the MIP museums ultimately answer in cases like these: is it the Park District, and if so, which person or office? I myself am curious if the Chicago Park District has an opinion about its loss of the Park Voyagers program, given that, according to Norman's ATC post, there are currently no plans to replace it.
Late yesterday word that artist Nancy Spero had passed away at the age of 83 began circulating on Internet art blogs. Today, there is praise from around the country for Spero's artistic contributions and her role as an outspoken feminist and critic of war, violence, and injustice. Here's a brief sampling of some of the earliest press coverage:
Holland Cotter, New York Times: Nancy Spero, Artist of Feminism, Is Death at 83
"…Although Spero received relatively little art world attention during the early part of her career, she gained visibility in the 1980s and '90s as socially concerned art came into favor. By this time her work had gained in formal complexity and variety, with its weavings of image and text, its time-consuming techniques of painting, cutting, and stamping, and its adaptation of aspects of Pop, Minimalism, and Color Field painting, styles she had previously distanced herself from.

…

Kiki Smith, one of the many younger artists influenced by Spero, once said in an interview: "When I first saw Nancy Spero's work, I thought, 'You are going to get killed making things like that; it's too vulnerable. You'll just be dismissed immediately.'"

Spero herself, who experienced both being dismissed and celebrated, said simply of her work, "I am speaking of equality, and about a certain kind of power of movement in the world, and yet I am not offering any systematic solutions."
Adrien Searle, Guardian UK: Nancy Spero's Death Means the Art World Loses Its Conscience
"Nancy Spero's death on Sunday took a great artistic conscience from the world. The last time I visited her in the LaGuardia Place studio she shared with her partner Leon Golub – Leon died in 2004 – she looked frail but indomitable, though surrounded by a galaxy of medications, and getting about only with extreme difficulty. Cursed with arthritis, over the years she had developed strategies to make her art, getting studio assistants to cut and stamp out the stencils she made, printing them on paper, on walls, and even as a maypole of severed heads. This last was one of the most memorable works at the 2007 Venice Biennale, greeting viewers as they entered the Italian pavilion where the keynote show was held. Spero said the work, Maypole/Take No Prisoners, was "all about victimage", though its grotesque aspect was leavened by her wit."
The L Magazine: Nancy Spero, Pioneering Feminist Artist, Is Dead
"More than her art, though, Spero's legacy will be defined by her leadership in New York's feminist art movement, both as a member of several radical groups of artists and activists in the 60s and 70s, and especially as the founder of A.I.R. Gallery, which still operates in Dumbo."
Phoebe Hoban for ARTnews: In Memoriam: Nancy Spero (posted online today in lieu of an obituary; an excellent profile of Spero from a couple of years ago):
"It's difficult to think of the slight, spritelike Spero as a grande dame of the art world. But apart from Louise Bourgeois, few living female artists have carved out a similarly singular niche. Both are trenchant woman warriors who have invented powerful pictorial vocabularies that are simultaneously idiosyncratic and universal. If Bourgeois is Spider Woman, a provocative weaver of monumental webs, Spero is the High Priestess of Hieroglyphics whose lifework is the visual equivalent of an epic poem. Bourgeois has mostly made her mark with objects that forcefully occupy space, but Spero has chosen a more ephemeral path, often using mere paper to create mythic scrolls, collages, and "Maypoles," that explore her ongoing quest, the eternal feminine."
I'm not generally a fan of the ubiquitous online quiz, but this one…I came, I took, I scored an embarrassing 83% (two answers incorrect). Take it yourself and see how you fare.
Donald Judd, or Cheap Furniture? (Edited to FIX LINK; sorry guys!)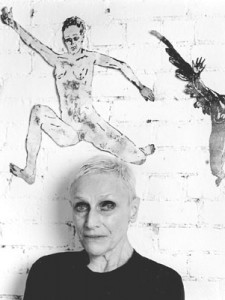 From Edward Winkleman we learn the very sad news that artist Nancy Spero has passed away at the age of 83.  Spero earned a B.F.A. from the Art Institute of Chicago in 1949, and lived in Chicago with her husband, the painter Leon Golub in the early 1950s (where both were associated with the Monster Ronster group of Chicago artists, which also included Don Baum and H.C. Westermann) before moving to Paris to study painting. An interview with Spero conducted by Art21 can be found here. May she rest in peace.