Winston Churchill—one of the most famous men of the 20th century— was the Prime Minister of England (twice!) and a big, sappy painter. He loved his landscapes and still lives and painted over an estimated 500 in his lifetime. What drew a man of such political power to something like painting? He saw it as the end-all, be-all of anxiety, which I think says a lot coming from someone who nicknamed his own clinical depression.
Churchill was an accomplished writer as well, establishing a close friendship with American publisher Emery Reves — who would inevitably begin to collect the politician's paintings. Reeves would later die in 1981 but soon after his wife, a native Texan, would establish the Wendy and Emery Reves Collection at the Dallas Museum of Art.
In Churchill's 1932 meditation, Painting As A Pastime[1], he begins with remedies to avoid worry for those who have to "bear exceptional responsibilities." He states:
Some counsel travel, and others retreat. Some praise solitude, and others, gaiety. No doubt all these may play their part according to the individual temperament. But the element which is constant and common in all of them is Change.
Change is the master key.
 
*****
Preston Hollow is a northern suburb of Dallas, Texas and the home of former president George W. Bush.  It takes, according to Google maps, about 10 minutes to get from downtown Preston Hollow to 1717 N Harwood St, the home of the Dallas Museum of Art. Make a few turns here and there and inevitably, you are surrounded by paintings by the most powerful Prime Minister of all time.[2]
Since the news spread in early February of Bush's new interest in painting, and the inevitable link between the two men, I've thought a lot about what it takes to take up any act of artistic expression after immense anxiety. All crazy theories aside, I don't really think it's that far fetched to assume that Bush, the recent (for-a-lack-of-a-better-word) "victim" of cyber hacking, is unaware of the paintings by Winston Churchill.
Churchill was pretty unabashed about the masculine attributes of his endeavors. Painting, he felt, was like fighting a battle. Speaking of his initial hesitation to begin, he realized "anyone could see that it [the canvas], could not hit back." It was, in his opinion, great for reducing the worry brought about by public pressure.
Though subject matter for Churchill was always of a tame, amateur nature that had been in vogue for hobbyists for a long time. The typical English countryside, French landscape or an orchid set up are his most notable works—never (thank goodness) any implied nude self-portraits. Churchill did not live to see the post-Warhol world, though, and was probably too busy to notice the Abstract Expressionists or any other Avant-garde art movements at the time. After his initial stint as Prime Minister, he was briefly in the United States to give the Iron Curtain speech[3] and was probably monitoring The Cold War thereafter as Leader of the Opposition party.
So while in theory he proclaimed in Painting as a Pastime and elsewhere that painting held strong sentiments to war and  'conquering a canvas', as it were, Churchill's actual paintings were anything but war-like.
*****
In order to make his plan, the General must not only reconnoiter the battle-ground, he must also study the achievements of the great Captains of the past.
He must bring the observations he has collected in the field into comparison with the treatment of similar incidents by famous chiefs.
…
You see the difficulty that baffled you yesterday; and you see how easily it has been overcome by a great or even by a skilful painter. …You will look at the masterpieces of art with an analyzing and a comprehending eye.
 
George W. Bush is rather famous for waxing over any misgivings about his presidency by saying on numerous occasions, "let history be the judge." If Churchill has given a precedent regarding hobby-painting after leading a war-driven administration, is it safe to say that Bush is attempting to reconcile his previous gutsy, no nonsense Cowboy persona by tapping into his artistic side?
He wouldn't be the first but he is certainly the strangest.
---
[1] Originally appeared in Churchill's essays of adventures, Amid These Storms
[2] Churchill took up painting at the age of 40 and was Prime Minister the first time, during WWII at age 66, when England was part of the allied forces against Germany, headed by Adolf Hitler—another famous politician and painter of the 20th century.  President Franklin D. Roosevelt wasn't a painter but an admirer who established a role for artists as part of the New Deal. Supreme Commander of the allied forces, Dwight D. Einsenhower (later 34th president) was known to dabble in oil painting, Churchill's preferred medium.
[3] Given on March 6th, 1946 at Westminster College in Fulton, Missouri, Churchill touted his long skepticism of Soviet control in Western Europe despite their former status as an major ally force. At the time Jackson Pollock still lived in relative obscurity and most artists at the time were seen as Communist-leaning, or "nutty" as President Truman saw it.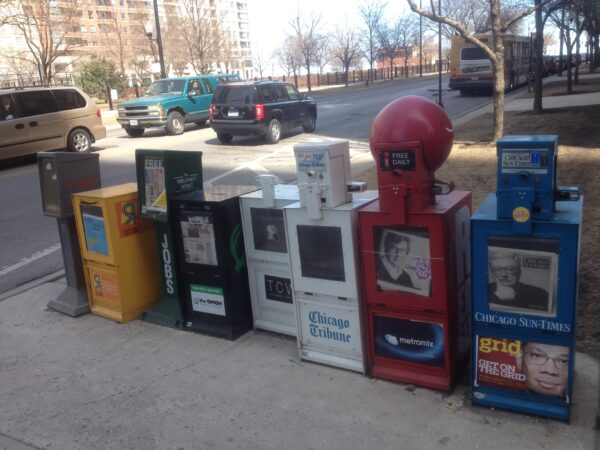 What does it mean when a city of almost three million with a thriving art scene has not a single full-time art critic? That's the situation in Chicago when just weeks ago Time Out Chicago was bought out bringing an end the print edition, which circulated to 55,000, moving to an all-digital format and along the way losing almost all of their staff of about sixty. This included the city's last remaining full-time art critic, Lauren Weinberg. I wish her nothing but the best and good luck on her future plans.
This is not to say that Chicago lacks art critics, indeed we have many, and some (like Jason Foumberg) are able to work the equivalent of full-time with various freelance gigs. However, at Chicago's two major dailies and high circulation magazines there is visual art coverage but no staff critic. Kyle Macmillan made this point recently in the Chicago Sun-Times noting, "While each [of the two daily newspapers] has a full-time critic devoted to theater, for example, art is covered irregularly by free-lance writers." I hope the irony was not lost on readers; just to spell it out Macmillan himself is a freelance writer covering art irregularly in the Sun-Times. A similar situation exists at the Chicago Tribune where both Claudine Ise and Lori Waxman (and both with connections to Bad at Sports) write about art, but are classified as "Special to the Tribune."
With art covered in some way, some may ask what the problem is. To answer that straightaway, the problem is that by covering visual art with freelance labor the papers make little commitment to the writers themselves and seemingly little commitment to the Chicago art scene. When the Tribune does cover art it's apparently "special," not part of the usual coverage though such coverage appears regularly. In this way it's the perfect solution for these cash-strapped media companies, they get to keep up appearances of visual art coverage while not actually making commitments to it. One has to wonder how many people these companies are fooling, particularly in the art community, which can sense ingenuity like a disturbance in the Force. The Tribune just emerged from bankruptcy court and are seeking to sell off assets. Correct me if I'm wrong, but the Sun-Times doesn't seem to be breaking revenue records either. Meanwhile, Newcity, with a firm, consistent, and overt commitment to arts coverage guided by Jason Foumberg (and where I occasionally contribute) doubled down on the arts at the height of the Great Recession. The result is a strong and genuine brand identity (even if you don't like what they write, their commitment is undeniable) and, as revealed in a tweet from Newcity last month, print revenue that is up 33%.
The lack of dedicated staff covering art, e.g. an art critic, leads directly to repeated situations of the visual arts being marginalized within the newspaper content itself, broader civic discussions, and/or panels. Last month the Tribune sponsored a panel discussion titled "Chicago Forward: The Future of the Arts in Chicago" included were "Chicago Tribune editorial page editor Bruce Dold and [theater] critic Chris Jones as moderators, among [sic] with celebrity chef Rick Bayless, Chicago's cultural commissioner Michelle Boone, artist and playwright Tony Fitzpatrick and renowned architect Jeanne Gang." Again we see arts represented, but not by the organizing media company. Or last month also the Tribune had a "Critic's Roundtable: Violence in the arts." Missing: one Tribune art critic. What's interesting is that in researching this I've found that the Tribune has no less than three "arts" critics (Mark Caro, Christopher Borrelli, and Howard Reich) but the regular visual art coverage doesn't come from them, rather it comes from Waxman and Ise. When will one or both of these women be given a seat at the critic's table? Their qualifications are beyond doubt and obviously they've already produced quite a bit of content for the paper.
If arts coverage is marginalized within these media companies, it should come as little surprise that the lack of coverage manifests in larger, undesirable ways. Without several critic voices regularly describing and communicating Chicago's art scene are we then surprised that International Association of Art Critics-USA (AICA-USA) nominated only exhibitions and institutions on either coast with very few exceptions? Without our major media companies making a real commitment to art are we surprised that journalism seems to not include art criticism more and more often? Without regular writing about contemporary art are we surprised that most people don't understand contemporary art, support it, or buy it? Without the continual and full support of media coverage in Chicago are we surprised when artists flee to the coasts?
If the Chicago art community wants more, more national and international attention and recognition, more major artists staying in Chicago, more opportunities across the board from sales to exhibitions, it's time that we demanded our major newspapers and magazines step up and make a commitment. It's time we had an art critic in our newspapers.
In no particular order…
Luminous Flux at Johalla Projects
Work by Todd Dietrich.
Johalla Projects is located at 1821 W. Hubbard St. Reception Friday, 7-10pm.
The Young and the Restless at Vertical Gallery
Curated by Don't Fret.
Vertical Gallery is located at 1016 N. Western Ave. Reception Saturday, 6-10pm.
Sounds From the Second Floor at Comfort Station
Work by Isak Applin and Adam Ekberg.
Comfort Station is located at 2579 N. Milwaukee Ave. Reception Saturday, 6-8pm.
Psychosexual at Andrew Rafacz Gallery
Work by Lutz Bacher, Tom Burr, Edmund Chia, Matthias Dornfeld, Jayson Keeling, Jutta Koether, Nazafarin Lotfi, Jeffry Mitchell, John Neff, Rachel Niffenegger, Peter Otto, Kirsten Stoltmann, and Brenna Youngblood.
Andrew Rafacz Gallery is located at 835 W. Washington St. Reception Saturday, 4-7pm.
Circle Spectre Paper Flame at Carrie Secrist Gallery
Work by Michael Robinson.
Carrie Secrist Gallery is located at 835 W. Washington Blvd. Reception Saturday, 5-8pm.
Cyclical, Circular. Like Vultures at Happy Collaborationists Exhibition Space
Work by Jesse Butcher and Anthony Romero.
Happy Collaborationists Exhibition Space is located at 1254 N. Noble St. Reception Saturday, 7-10pm.
The ghost of Pruitt-Igoe looms large in St. Louis. The 33-building public housing complex, designed by Minoru Yamasaki (who was also the architect of the World Trade Center) and completed in 1954, has long fascinated architectural historians and enthusiasts alike. Designed in accordance with Le Corbusier's utopian "Towers in the Park" vision, its demolition began less than twenty years later in 1972 as the site fell prey to dried-up funding, mismanagement, and subsequent decrepitude and crime. According to architectural theorist Charles Jencks writing in 1977, the notorious demise of Pruitt-Igoe, captured on film and televised widely at the time, marked the day that "modern architecture died." Today, the site exists as a giant scar in the St. Louis landscape, fifty-seven acres of urban forest just north of downtown. It is an emotional scar too, a reminder of how modernist ideals and public policy failed not only the individuals and families who lived in the towers but also, to some degree, the city at large. In fact, the decline of Pruitt-Igoe coincided with the exodus to the burgeoning St. Louis suburbs that began in the 1960s; today, 89% of the metropolitan population of 2.8 million lives outside the city limits (compared with roughly 75% in 1972), according to the U.S. Census Bureau.
I think about Pruitt-Igoe a lot because I live in its aftermath. I see it in the blocks of boarded-up houses on Jefferson Avenue that I pass every day on the way to and from work. Similar houses can be found all over the city, a side effect of a population (and a tax base) that continues to decline forty years later. I also think about Pruitt-Igoe when I'm at work at the Contemporary Art Museum in the neighborhood of Grand Center. An established cultural district, Grand Center nonetheless still faces lingering assumptions that it is a rough part of town, situated as it is near the Delmar Divide that bisects the north and south sides of the city — the north side being home, not coincidentally, to the large footprint called Pruitt-Igoe.
The story of Pruitt-Igoe is by now well known and documented so I won't go into detail here (and recommend the terrific 2011 documentary The Pruitt-Igoe Myth for that). What I'm interested in is the force field-like appeal of the complex, particularly images of its punctum-style demolition, for contemporary artists. Through video and installation to social practice, a number of artists are continually circling back to Pruitt-Igoe for inspiration. Using a small cross-section of familiar artworks as case studies, I'll explore what it is about the site that offers such rich fodder for art practice today.
French artist Cyprien Gaillard's Pruitt-Igoe Falls (2009) is perhaps the best-known example. This silent seven-minute video depicts fixed-frame footage of the 2008 demolition of a building in the Sighthill housing project in Glasgow, Scotland. Halfway through the video, the image morphs into a shot of Niagara Falls at night as seen from the American side. In the piece, Pruitt-Igoe is relegated to an allusion as well as a sobering precedent for the shortcomings of contemporary public housing. The name also serves a semantic purpose, offering a way to connect the image of Pruitt-Igoe's collapse—and, by extension, the collapse of High Modernism—to other spectacles, such as Niagara Falls and the recent phenomenon of ruin porn (i.e. anything about Detroit). Though barely perceptible in Gaillard's footage, the tiny figures in the foreground of the Sighthill frame reinforce this notion, their camera flashes punctuating the image as they snap photographs of the crumbling building. Gaillard's video thus reenacts Pruitt-Igoe's unforgettable demise in a highly cynical fashion, trapping it in the endless cycle of the loop, where it can be repeatedly gawked at for sheer entertainment.
Pruitt-Igoe has also surfaced in several of Michael Rakowitz's artworks, such as his recent room-sized installation at dOCUMENTA(13) titled What Dust Will Rise? (2012) and, most extensively, in Dull Roar (2005). The latter recasts the towers as inflatable pop-ups, akin to a commercial blow-up mattress you might have in your own home. In the installation, they are surrounded by a 360-degree wooden viewing platform that allows the viewer to fully circumnavigate the balloon-like buildings as they continually inflate and deflate on a timed cycle. Rakowitz, like Gaillard, captures the image of Pruitt-Igoe's destruction in a simulated mise en abyme that points to the implicit spectacle of that moment. Interested in the idea that parts of the rubble were allegedly used to construct new mansions in the nearby suburb of Ladue (which, according to Rakowitz, was the most expensive neighborhood in the U.S. at the time Pruitt-Igoe fell), he also made several related drawings depicting these mansions propped atop the rubble. The inflatable aspect of his project is particularly acrid and pithy, reducing the complexities of the story to an amusing one-liner. Nonetheless, Rakowitz unflinchingly gets to the point, demonstrating how the destruction of Pruitt-Igoe was but one symptom in a larger enactment of domestic housing policy designed to exclude poor, non-white citizens from the American dream.
While these two projects pinpoint the demolition of the buildings as the penultimate moment, Juan William Chavez is interested in everything that happens after — the potential of Pruitt-Igoe now. For several years, Chavez, who was born in Lima, Peru, but grew up and currently lives in St. Louis, has been making a series of artworks about the physical site where the complex once stood. Together these comprise what he calls a "living proposal" in an attempt to better understand what Pruitt-Igoe might mean today. After first setting foot on the grounds in 2010, he took a series of photographs and made a film about what he saw – dense vegetation and a healthy bee sanctuary. The bees have become key players in his inquiry; as he explains it, the former Pruitt-Igoe complex has been replaced by an indigenous insect community that can actually thrive on the site. Along with his partner, Kiersten Torrez, he opened a space near Pruitt-Igoe called the Northside Workshop. They have taken up beekeeping and planted an edible garden, and they work with local students, artists, and community organizers to create programming that explores the active potential of the Pruitt-Igoe footprint. Chavez's work on Pruitt-Igoe brings additional dimensions of the story into relief. Through his efforts, I've been introduced to other stakeholders who are similarly committed to the site's rehabilitation, such as St. Louis architectural historian Michael Allen and former Pruitt-Igoe resident and journalist Sylvester Brown, who launched an after-school project for at-risk high school students to grow local sweet potatoes and market their product. (The actual land is not completely up for grabs, however. Local developer Paul McKee purchased a two-year option on the site that expires next year.) Chavez's work is therefore symbolic but also pragmatic, aimed at building awareness and galvanizing community action to transform the Pruitt-Igoe grounds into a dynamic and truly democratic public space.
I asked Juan about Pruitt-Igoe's appeal to contemporary artists and he reminded me of the scene in Godfrey Reggio's 1982 film Koyaanisqatsi featuring images of the complex immediately before and during the actual demolition. The film traces the outline of the decaying buildings both inside and out. By this point, the complex is little more than a ghost town and Philip Glass's haunting score turns it into something out of a horror movie. Juan describes this image of a crumbling Pruitt-Igoe as an "epic moment" analogous to moments in early cinema in which we experience time directly, as in the Lumière Brothers' Arrival of a Train at La Ciotat (1895) or Thomas Edison's Electrocuting an Elephant (1903). It is also evocative of something more contemporarily mediated on a global scale, like the fall of the Berlin Wall in 1989. This visual register of Pruitt-Igoe's demise, coupled with Charles Jencks's aforementioned comment about its implication in the death of architectural modernism, imbue it with a mythic pathos that still holds sway today. So what, then, can artists like Gaillard, Rakowitz, and Chavez communicate to us about Pruitt-Igoe? A sober memory? A case of what not to do? Pruitt-Igoe is all of these things. It may be a graveyard but it is also a garden. And perhaps art can sustain it in ways that housing and economic policies couldn't.
Guest post by Jamilee Polson Lacy
Kansas City is in the midst of a seasonal transition. It isn't spring—the city got eight inches of snow last weekend—but it's not winter either since everyone wore sleeveless shirts in the 80-degree sunshine less than a month ago. Instead, this transitional time of year is foggy, both literally and figuratively. Literally in that there are fogs and mists and long-lasting dawns and dusks; figuratively in that one can't quite figure out what time of day/ month / year it is, how to dress for the bi-polar temperatures, and whether or not to wear a sundress or take off the snow tires. What's more is the fact that the city is gorgeous and lush with new growth on some days, while on others there is dirty, melting snow and unearthed trash everywhere. (People here seem to recycle only when it's warm out.) Fortunately, when the fog roles in, a kind of limbo takes over for a bit to create a little mystery while we wait out this seasonal transition.
This transition, with the fogginess it ushers in, makes the perfect ambience to read a book like kansas city noir. Edited by local celebrity Steve Paul, senior writer and arts editor for the acclaimed Kansas City Star newspaper, this collection of short stories penned by Kansas City-based fiction writers presents crime literature featuring tough, cynical characters and bleak, foggy settings. My favorite story, Yesterdays by Andrés Rodríguez, remembers Milton's Tap Room, a once iconic Jazz bar which transitioned over the years into to a laidback dive where folks of all stripes could hang before it closed in the late 80s. Garcia uses "smoke and mirrors" to give a fictionalized yet fantastic account of the Easter weekend that the bar's owner Milton Morris mysteriously disappeared. Though the disappearance is an assumed death, Rodríguez writes it as a transition from one season of life to another. The reader never knows Morris in the flesh, but with blurry combinations of stark color, dark shadows and violent gestures, Rodríguez renders Morris and his Tap Room with a dangerous, foggy haze appropriate for this seedy local legend.
Along these same descriptive lines, Yesterdays has a great quote that gets at the essence of the seasonal transition that happens in Kansas City this time of year:
It was nearly Easter. There had been a torrent of rain for two nights, knocking all the blossoms of dogwood and catalpa to the sidewalk in splurges of color that soon turned black and globby. And in the storm sewers, the spring damage and leftover winter leaves lay together seeping like an undrinkable tea. (175)
As indicated in the quote, transitions—seasonal or otherwise—are unruly. Kansas City artists Nicole Mauser and Caleb Taylor make paintings and collages which illuminate the wild, sometimes dark, often whimsical transitions that happen in the studio. Taylor, who currently has a show up at Sherry Leedy Gallery, presents a series of paintings that, like spring's arrival, struggle to emerge through the dense fog of the artist's heavy black brush strokes. But with the collages, Taylor is able to clear out the fog where necessary in order to contrast harsh lines and geometries with soft shadows and dazzling light. Indeed, these compositions read like atmospheric interludes designed for scene transitions in Film Noir flicks like Panique and Kiss Me Deadly.
Mauser mounted two shows this spring: Pressure, Speed, Hesitation, and Drag at Western Missouri State University and Viscosity at the Gladstone Community Arts Center. These two new bodies of work have each been mangled up in a battle between the history of abstraction and the future of materiality. As is evident in the Yesterdays quote above, it's what is left on the battlefield that's so interesting. And these beautifully bad paintings on canvas and collaged works on papers, with their "splurges of color that soon turned black and globby," show just how exhilarating it is to be in transition.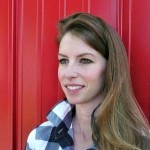 Jamilee Polson Lacy is an artist, curator and writer based in Chicago. For 2012-2013, Lacy is the Inaugural Curator-In-Residence for Charlotte Street Foundation in Kansas City, where she organizes exhibitions, educational programming and publications for Charlotte Street's Crossroads District gallery, la Esquina. In Chicago, Lacy additionally operates as the founding director of Twelve Galleries Project, a transitory, collaborative exhibition experiment. She has engaged in solo and collaborative projects with many creatives and institutions, including A+D Gallery at Columbia College Chicago, The Black Visual Archive, Chicago Artists' Coalition & Hatch Projects, Hyde Park Art Center, Museum of Contemporary Art Chicago, Western Exhibitions, Quite Strong, and the School of the Art Institute of Chicago, among others. In addition to writing for Bad at Sports and numerous catalogue and exhibition essays, interviews, and articles, Lacy has published Color: Fully Engaged, a book of interviews and essays, and written series for Art 21, Flash Art's Umelec Magazine, and most recently Outpost Journal. Lacy holds two undergraduate degrees in studio arts and art history and a Masters of Comparative Literature and Arts from Northwestern University.