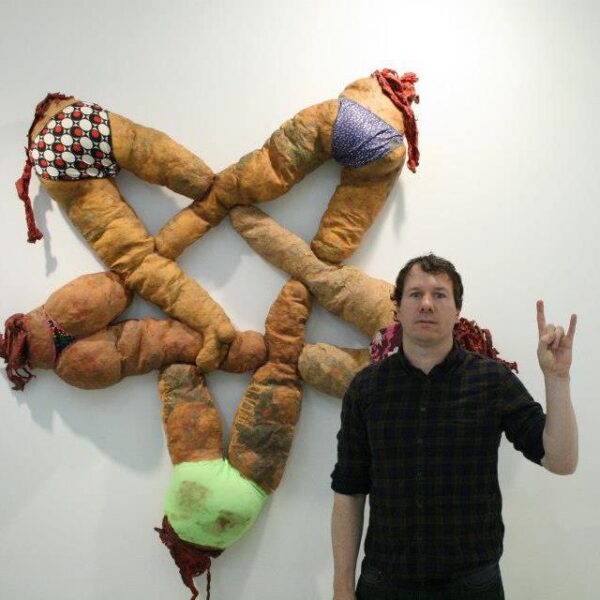 The podcast this week features Amanda Browder (of the Amanda Browder show) chattings with artist/ curators Keri Oldham and Jacob Rhodes, founders of the artist run space Field Projects in Chelsea, NYC. They talk about artists as curators, the current gallery system and different ways these two have worked to make Field Projects a space for innovation. Next, Max and Hank do the shortest interview in the history of the show at Chicago Comic Con. Lastly, Bad at Sports remembers Eydie Gorme.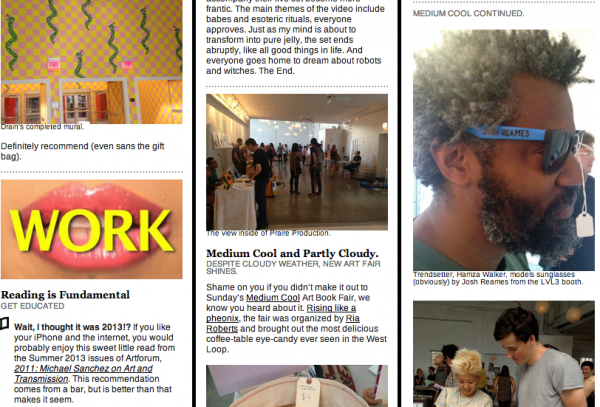 What's the T? Edition #15 courtesy of Dana Bassett talks Medium Cool, Rosemont Outlet Mall art opening, and print plans for EXPO. All that and much, much more here.

I reposted an essay by Dylan Trigg about ghosts:
Today, there is a danger that the theoretical treatment of hauntology has become academically and culturally canonised, and therefore rendered sterile. Indeed, increasingly the term is marked less by a critical interrogation of the past and more with an uncritical if not sentimental affirmation of a certain type of obsolete culture and sensibility that has its roots in 1970s British and to a lesser extent North American media. Into this framework, the category of the ghost has assumed a significant role. But only now, the presence of the ghost plays a metaphorical role, not as an actual spectre of the undead, but as a device that enables the voice of the overlooked past to finally be heard. It is an aesthetic of liberation, therefore, aligned with an admirable political orientation, but which is less at the service of the ghost itself and more the voice the ghost speaks through.
Tyler Green initiated A Day for Detroit on Wednesday where we teamed up with over twenty other blogs across the country and posted a series of works from the DIA's permanent collection, including Joyce Scott, Max Kaus, David Barr, Brenda Goodman, Eduard Duval-Carrié, A Man's Shirt, Mary Bendolph, Charles McGee, Heather McGill, and Martin Lewis. The project (including a list of participating blogs) was covered by the LA Times here.
Shane McAdams went to the Poor Farm this week and ruminates on his experience there while reflecting on upcoming shows in Wisconsin:
I finally found the time to drive two-and-a-half hours north to the tiny town of Little Wolf to see, indeed, experience, The Poor Farm, the experimental exhibition project imagined by Michelle Grabner and Brad Killam…It's difficult to appraise the individual exhibitions at the Poor Farm independently from the raw charm of the space itself. Though there is a clear demarcation between exhibitions, theFarm's ambient personality unifies the experience. One of my favorite pieces on view is a painting by John Riepenhoff in gallery 5 on the second floor; another is a nearby wall in gallery 3 whose stratified paint layers happen to be artfully flaking away.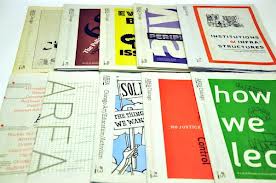 Finally, we closed out the week with a list of opportunities, including Newcity's "Hijack a newspaper" call for proposals, a call for AREA proposals and CAA's travel grant extension.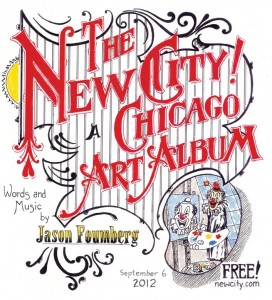 1. Hello. First of all, New City is just going to hand you, fellow artist a ton of real estate. Are you ready? In other words, do you want to hijack a newspaper? The one catch — the deadline is tomorrow, so get busy:
We are seeking proposals from Chicago-based artists who want to take advantage of our distribution stream—30,000 copies circulated across 900+ locations throughout Chicago—and who will make the most of our magazine format. This is for the September 5 issue, the big gallery opening weekend, so all eyes will be on your art! – See more here.
2. Bad at Sports' retweeted this from @collegeart: Deadline for applying to the CAA International Travel Grant Program extended to Friday, August 23!
The CAA International Travel Grant Program, generously supported by the Getty Foundation, provides funding to twenty art historians, museum curators, and artists who teach art history to attend the 102nd Annual Conference, taking place February 12–15, 2014, in Chicago. The grant covers travel expenses, hotel accommodations, per diems, conference registrations, and one-year CAA memberships. For 2014, CAA will offer a one-day preconference meeting on February 11 for grant recipients to present and discuss their common professional interests and issues. Details on that here.

3. Program Director position opens up in NYC at Resource Generations. Applications due by or before August 22nd.
The Program Director reports to the Executive Director of Resource Generation. The key role of the Program Director is to ensure that the programs of RG are furthering the general mission and specific initiatives (ie, racial justice, campaign for tax justice) of the organization. They are also responsible for supporting and supervising other members of the program team, as individuals and as a cohesive group, and ensuring that member-leaders are being developed to lead in and out of RG. Seeking someone based in, or willing to relocate to, New York City. More info here.

4. Fringe Arts Bath has opportunities for aspiring curators. Deadline 18th October 2013
Fringe Arts Bath has opportunities for aspiring curators to devise and organise a show as part of the FaB festival 2014. We are looking for challenging and fresh concepts; FaB is a good test-bed for the new, wonderful and sometimes odd. We are open to suggestions and encourage you to think outside the box! FaB curators' shows can include: performance, intervention, installation, multi-media and video work, photography, drawing, painting, sculpture and all disciplines in between. Submit a 500 word proposal detailing the underpinning themes with supporting images (optional) and CV, all formatted as PDF or Word Doc. Check it out: www.fringeartsbath.co.uk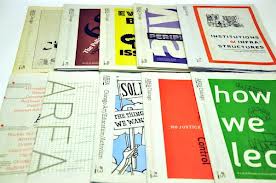 5. AREA Chicago proposal due September 1st:
2012 Propeller Awardee AREA Chicago is a community publication that supports Chicago-based social justice practices and struggles. AREA is a space that brings together Art, Research, Education and Activism to create relationships across the boundaries that segregate our city and our minds. Our next issue will be called Kids! In this issue, we want to explore how our society defines what it means to be a child, how kids participate in the world, and what it means to be growing up in Chicago. We want to see how children and adults come together to challenge "mainstream" understandings to build more just communities and relationships. We welcome proposals from all age groups for our web and print publications. Our emphasis is on local practices that engage with the social, political and cultural dimensions of the topics we are exploring.
Unless you're one of the lucky ones who can swing the Venice Biennale package excursion, or go off on a museums-of-the-world grand tour, late summer is a drag in the art world. In New York, after the kitchen-sink group shows conclude in July, the economic drivers of the art world flit off to the Hamptons, Fire Island…or Venice, and the apparatus effectively shuts down until they return after Labor Day. Thankfully September is bananas and more than makes up for the brief hibernation.
I wasn't sure when I arrived in Wisconsin if the same would be true, but by late July it was clear that haute culture takes a back seat here as well, only in favor of jet skis, pontoon boats, and prime rib Saturdays. Even for the philanthropist/board member set, which is part of the charm of the place. I'm told Door County is Wisconsin's version of the Hamptons, though I don't think there are any go-karts in the Hamptons.
So in terms of spectatorship, it was a fairly dry late summer. With one significant exception.
I finally found the time to drive two-and-a-half hours north to the tiny town of Little Wolf to see, indeed, experience, The Poor Farm, the experimental exhibition project imagined by Michelle Grabner and Brad Killam.
On the way there my GPS went out of range somewhere outside of Manawa, so I stabbed forward like a pioneer searching for a pass through the mountains. I eventually hit County Road B by blind luck, took a right turn and happened by a large building with a David Smith-y looking sculpture out front. I was right in assuming I was where I was supposed to be.
The Farm might pass as your typical two-story rustic house in the country, only contemporary art occupies the spaces that might otherwise be used to store mason jars full of rhubarb preserves. The dozen-or-so galleries spread over two floors and basement are home to installations that run an entire year. That year officially kicked-off last week with an annual extravaganza called the "Great Poor Farm Experiment", complete with video screenings, performances, and a little wholesome socializing. Ahem.
It's difficult to appraise the individual exhibitions at the Poor Farm independently from the raw charm of the space itself. Though there is a clear demarcation between exhibitions, the Farm's ambient personality unifies the experience. One of my favorite pieces on view is a painting by John Riepenhoff in gallery 5 on the second floor; another is a nearby wall in gallery 3 whose stratified paint layers happen to be artfully flaking away.
Also captivating is an installation of large abstract paintings by the Italian artist Lucio Pozzi, occupying the largest gallery on the main floor. Pozzi's suite of paintings, like the gallery and building encasing them it, are a healthy mix of sophistication and eccentricity. The paintings seem to be clean and hermetic at first but their composure degrades and their informal, slightly skewed character is comes to the fore.
The installations in the basement join forces to create somewhat of a Freddy Krueger-esque experience. That I was alone and the rural silence was split only by an eerie sound piece under the stairwell by C. Spencer Yeh, contributed significantly to the impression.
I left satisfied and compensated for August's otherwise paltry offerings. The Poor Farm is a recommended trip even given the Chicago-to-Manawa road time. Perhaps on the way back home can hit some other Wisconsin art offerings I recommend for fall.
First, I'll nerd-out with a show that might not get every art lover salivating, but as an art history professor, I'm looking forward to a survey of painter-of-presidents and theatrically-derived genre scenes, Thomas Sully, at the Milwaukee Art Museum.
As for local, contemporary interests, two Wisconsin surveys are happening concurrently: the Wisconsin Triennial at the Museum of Contemporary Art in Madison (MMoCA) and the third installment of the Haggerty Museum of Art's Current Tendencies. I'm looking forward to seeing Kristy Deetz's paintings in Madison, which draw equally from craft, folk art, Fra Angelico, and imagination. Current Tendencies boasts work by photographer Jon Horvath, mixed media artist Jason S. Yi, and other favorites from the Milwaukee area.
For the bananas portion of the season, I'll save my wilder enthusiasms for the fourth annual Ghost Show, a collaboration during Halloween among a number of independent art spaces in Milwaukee that will merge the occult, the esthetic and the potable to what I've heard are thrilling, if not supernatural results. Stay tuned for more details about that.
Coinciding with the grand opening of the Thelma Sadoff Center for the Arts in Fond du Lac, New York-based light/space and all-around phenomenological pirate, Hap Tivey, will reconfigure an extraordinary installation called "Sodium Exchange". The piece invites viewers to interact with each other on either side of an illuminated scrim. Think: Robert Irwin, Doug Wheeler, but with a ladle-full of relational gravy and a sprig of playfulness on top.
I'll conclude my short list of things to see in Wisconsin this fall with a plug for a show a thousand miles away on 20th Street in New York City. Mike Womack, an artist I've championed in the past will have his third show at ZieherSmith. It opens on September 5 if you're in the area. This time around for the protean artist: concrete encased works on paper. The sketchbooks of Frida Kahlo colliding with Brutalist architecture? Paul Klee's drawings in a death match with Donald Judd's Chinati cubes? I can only hope, but I'll have to be surprised.
So no one thinks I'm taking thematic liberties, I'd like it noted that one-half of ZieherSmith, Scott Zieher, is, beyond being an exceptional poet and collage artist, a native son of the great state of Wisconsin. So there.
Happy viewing and Gooo bee-ad-yers.
1. LA INTRUSA DANZA at Defibrillator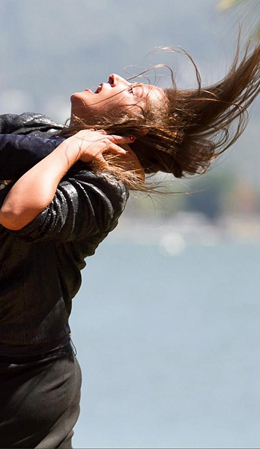 Performance by Delta Victor, Rojo Manso, Sara Holwerda and Sara Zalek. Presented by Spain Arts and Culture and Defibrillator.
Defibrillator is located at 1136 N. Milwaukee Ave. Performance Saturday & Sunday, 8-11pm.
2. Think First, Shoot Later: Photography from the MCA Collection at Museum of Contemporary Art Chicago
Work by Thomas Ruff, Andreas Gursky, and Thomas Struth, Jeff Wall, Rodney Graham, and Stan Douglas, Cindy Sherman, Lorna Simpson, Ana Mendieta, James Welling, Wolfgang Tillmans, Torbjorn Rodland, and Elad Lassry.
Museum of Contemporary Art Chicago is located at 220 E. Chicago Ave. Exhibition runs from May 18 to Nov 10.
3.The Universe Next Door at Art Institute of Chicago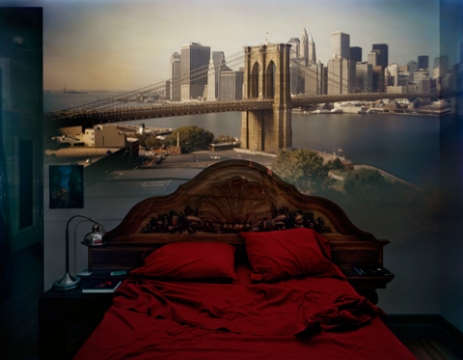 Work by Abelardo Morell.
Art Institute of Chicago is located at 111 S. Michigan Ave. Exhibition runs from June 1 to Sept 2.
4. Cliff (2012) and Better (2013) at Logan Center for the Arts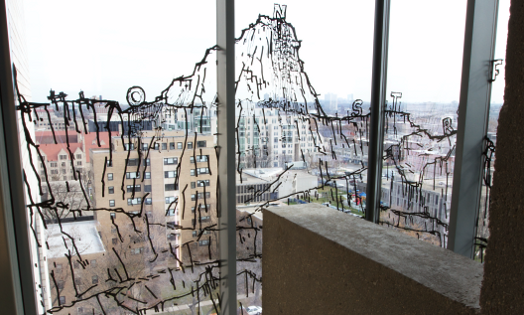 Work by William Pope.L
Logan Center for the Arts is located at 915 E. 60th St.
5. Transfiguration at 33 Contemporary Gallery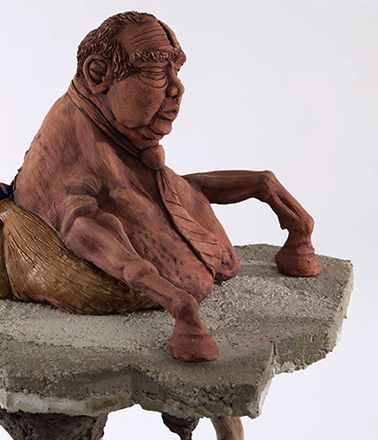 Work by Alfonso Piloto Nieves.
33 Contemporary Gallery is located at 1029 W. 35th St. Reception Friday, 7-10pm.