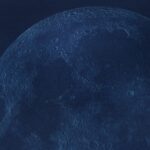 Work by Erica Bohm, Natalia Cacchiarelli, Gustavo Díaz, Susan Giles, Adam Gondek, Larassa Kabel, Jeroen Nelemans, Michelle Prazak, and Missy Weimer.
The Mission is located at 1431 W. Chicago Ave. Reception Friday, 6-8pm.
2. Lands End at Logan Center Gallery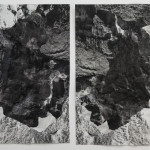 Curated by Zachary Cahill and Katherine Harvath with work by Carris Adams, Raymond Boisjoly, Sarah Burwash, Gillian Dykeman, Theresa Ganz, Hans Haacke, Susan Hiller, Oliver Lutz, Claire Pentecost, Dan Peterman, Carrie Schneider, Andreas Siqueland and Eric Watts.
Logan Center Gallery is located at 915 E. 60th St. Reception Friday, 6-8pm.
3. Modi • Operandi (on recipes, intimacy, trauma & other investigations) at Chicago Artists Coalition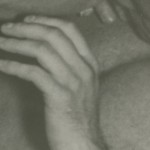 Work by Delaney DeMott, Hope Esser, Rami George, Dan Paz, Megan Stroech, and Jenyu Wang.
Chicago Artists Coalition os located at 217 N. Carpenter St. Reception Friday, 6-9pm.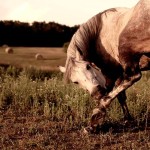 A film be by Valentina Vella.
Links Hall is located at 3111 N. Western Ave. Screening Friday, 7pm.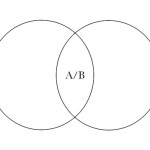 Work by Naama Arad and Kendall Babl.
Julius Caesar is located at 3311 W. Carroll Ave. Reception Sunday, 1-4pm.
1. NO MEDIA at High Concept Laboratories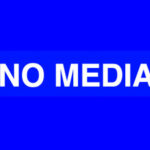 Organized by Jason Soliday, Nick Briz and Jeff Kolar.
High Concept Laboratories os located at 2233 S. Throop St. Performances Saturday 8-10pm.
2. Looking for You in the Mirror at Linda Warren Gallery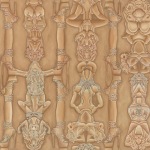 Work by Paula Henderson.
Linda Warren Gallery is located at 327 N. Aberdeen. Reception Friday 6-9pm.
3. Old Work-About Face at Domus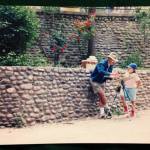 Work by Danica Favorito.
Domus is located at 653 W. 28th St. Reception Friday 6-9pm.
1. Ground Floor at Hyde Park Art Center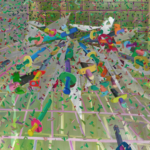 Co-curated by Dawoud Bey, Michelle Grabner, Caroline Picard, and Daniel Sauter, Allison Peters Quinn and Kate Lorenz, with work by Evan Baden, Hannah Barco, Greg Browe, Houston Cofield, Maggie Crowley, Barbara Diener, Assaf Evron, Andrew Holmquist, Kelly Lloyd, Jesse Malmed, Esau McGhee, Ben Murray, Celeste Rapone, Kyle Schlie, Tina Tahir, Keijaun Thomas, Daniel Tucker, Ramyar Vala, Julie Weber and Nicole Wilson
Hyde Park Art Center is located at 5020 S. Cornell Ave. Reception Friday, 6-8pm.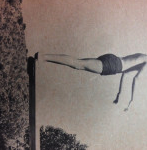 Work by Alex Chitty.
Adds Donna is located at 4223 W. Lake St. Reception Sunday, 2-5pm.
3. Double Cherry at Threewalls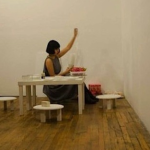 Curated by Katie Vota, Jonathan Kusnerek, Megan Cline, Abbey Muzatko, and Meredith Donnelly.
Threewalls is located at 119 N. Peoria St. Reception Friday, 8-11pm.
4. Hold Together at Johalla Projects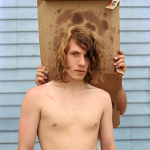 Work by Lisa Lindvay.
Johalla Projects is located at 1821 W. Hubbard St. Reception Friday, 6-9pm.
5. Effeminaries at Western Exhibitions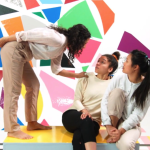 Curated by Matt Morris with work by Cameron Crawford, Danielle Dean, Chris Edwards, Greg Ito, Kacie Lambert and Joel Parsons.
Western Exhibitions is located at 845 W. Washington Blvd. Reception Friday, 5-8pm.
1. Nasa in the Hollow at PeregrineProgram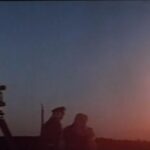 Work by Manuel Rodriguez and Kendall Babl.
PeregrineProgram is located at 3311 W. Carroll Ave. #119. Reception Sunday, 1-4pm.
2. Mathias Poledna at The Renaissance Society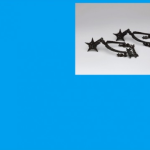 New commissioned works.
The Renaissance Society is located at 5811 S. Ellis Ave. Cobb Hall 418. Reception Sunday, 5-8pm.
3. Mend Thine Every Flaw at Heaven Gallery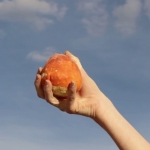 Work by Shawn Creeden, Marshall Elliot and Rachel Starbuck.
Heaven Gallery is located at 1550 N. Milwaukee Ave. Reception Friday, 7-10pm.
4. Everything is Text at Comfort Station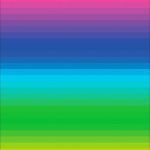 Work by Jon Chambers.
Comfort Station is located at 2579 N. Milwaukee Ave. Reception Saturday, 5-8pm.
5. Krampusnacht at Co-Prosperity Sphere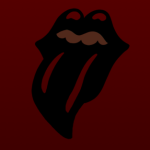 Work by Paul Nudd, Andrea Jablonski, Chris Hefner, Bruce Neal, Christopher Smith, Kevin Jennings, Stephanie Burke, Jeriah Hildwine, Sarah Leitten, Catie Olson, BJ Vogt, Matt Marsden, EC Brown, Justine Harlan, Sean DeSantis, Ryan Swain, George Edward Hurden IV, Nathan Case-McDonald and Meg Duguid.
Co-Prosperity Sphere is located at 3219 S. Morgan St. Reception Friday, 8pm-12am.
1. FLATspace Presents at MANA Contemporary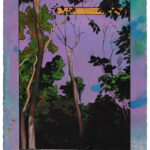 Work by Nicholas Rigger and Steve Ruiz.
FLATspace is located at 2233 S. Throop St. 4th Fl. Reception Friday, 6-10pm.
2. Territories at Roots & Culture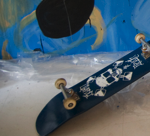 Work by Todd Mattei.
Roots & Culture is located at 1034 N. Milwaukee Ave. Reception Sunday, 6-9pm.
3. It's New & Now at Outhouse Gallery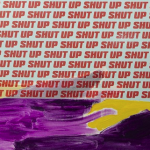 Work by Matthew Hilvers and Lyndsey Marko.
Outhouse Gallery is located at 212 N. Sangamon St. Reception Saturday, 6-9pm.
4. My Brother, The Punk Singer LIVE! at South of the Tracks

Work by Caitlin Ryan.
South of the Tracks is located at 319 N. Albany Ave. Reception Friday, 7:30-9:30pm.
5. Wanna B Sedated at Born Nude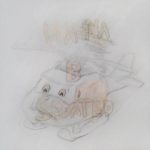 Work by Nick Pannozzo.
Born Nude is located at 1711 S. Halsted St. #2. Reception Saturday, 6-9pm.