Hey, dude, art…hella.
1. Carny at Eastern Expansion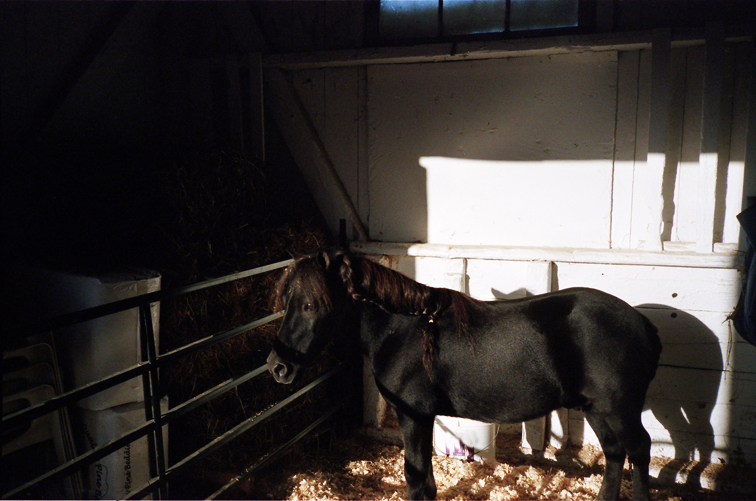 And I quote, "Carny is a salon installation of 75 plus photographs captured during Paul's recent observations while working for traveling carnivals around the midwest." Photographs by Paul Rizzuto.
Eastern Expansion is located at 244 W. 31st St. Reception is Friday from 6-10pm.
2. If Nature Could Talk at Spoke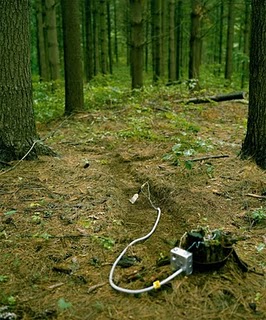 And I quote, "is an interactive event that explores the uncanny relationship between art, science, and nature. Based on the investigation of Human/Nature dynamics through marks, traces and symbols of pseudo- scientific experiments, the work suggests what nature might be thinking and feeling in an evidentiary context." Photographs, sculptures, objects, and evidence created and collected by Grant W. Ray.
Spoke is located at 119 N Peoria St, 3D. Reception is Friday from 6-9pm.
3. Looks Like A Place I Came In at The Hills Esthetic Center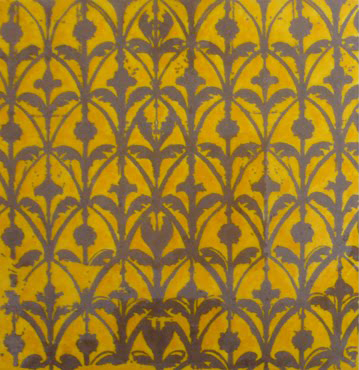 And I quote, "The Hills Esthetic Center [presents] a site-specific installation titled "Looks Like A Place I Came In". Caponigro's response to the space draws influence from her family's history by means of the decadent lacy fabrics juxtaposed  with gaudy laminate flooring, jungles of houseplants, screenprinted  temporary wallpaper and halls of astroturf." Installation by Jessica Taylor Caponigro.
The Hills Esthetic Center is located at 128 N. Campbell Ave., Unit G. Reception is Friday from 8-11pm.
4. Slideluck Potshow Chicago IV at Columbia College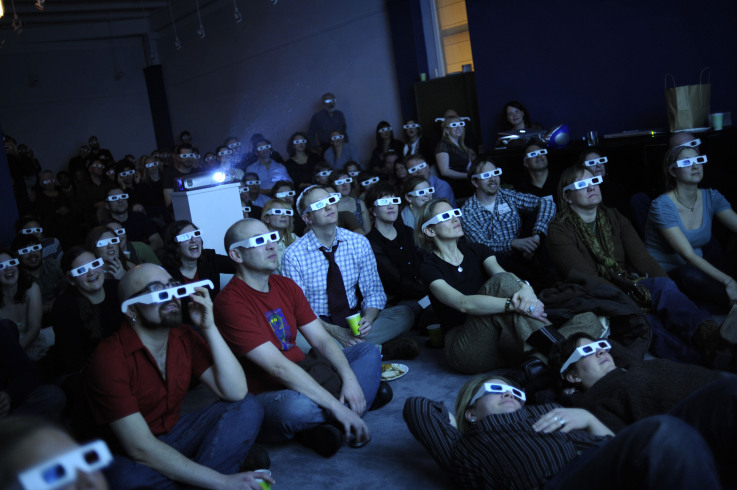 And I quote, "Slideluck Potshow is a slideshow and potluck to which members of Chicago's arts, photography and media communities bring food, drink and enjoy slideshows from local artists. The evening begins with two hours of dining on the home-cooked delights of participants, while drinking and mingling. Following the potluck, the lights are dimmed, the crowd hushed as a spectacular slideshow commences. Slideluck Potshow is a forum for exposing artists, curators and editors to new work while infusing the arts community with a non-commercial vitality and refreshing exchange." Work by various artists, bring food with ya to share.
The Conaway Center at Columbia College is located at 1104 S. Wabash St. Saturday night, food at 7pm, slide shows from 9-11pm.
5. Henri Cartier-Bresson: The Modern Century at The Art Institute of Chicago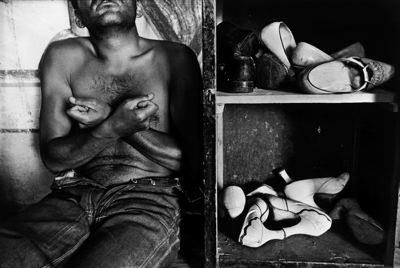 Why should you go? Because Cartier-Bresson was a fucking bad-ass, that's why.
The Art Institute of Chicago is located at 111 S. Michigan Ave. Exhibition begins Sunday.
It's framing up to be an interesting weekend, here's my top 5 recommendations, chronological order:
1. Proof at Catherine Edelman Gallery
I'm actually really excited about this show. Being a photographer myself, who was worked in film for many years and still does so, I am intimately familiar with the selection process that happens whe you look over a contact sheet. They are amazing story tellers that few ever have the chance to see. This is a unique opportunity not to be missed.
Proof opens Friday, from 5-8pm. Catherine Edelman Gallery is located at 300 W. Superior St.
2. The Art of Touring at Johalla Projects
Selected images from the book "THE ART OF TOURING," images from the road. Ever wondered what a van looks like after 6 unwashed boys have spent 8 weeks crisscrossing the country in it? Do you already know and what to revisit it? This is your show. Work from tons of musicians and music biz people.
The Art of Touring opens Friday, from 7-11pm. Johalla Projects is located 1561 N. Milwaukee Ave.
3. Quarterly Site #3: Stay in Your Lane! at Swimming Pool Project Space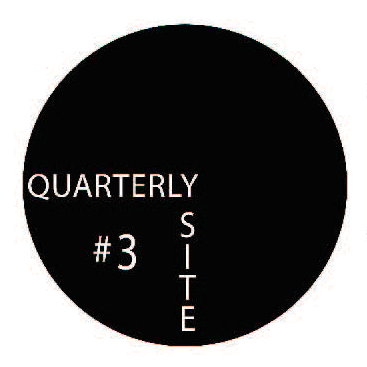 They say it better than I could myself, and I quote, "Quarterly Site #3: Stay In Your Lane! is hosted by Swimming Pool Project Space. Using the theme of direction, three curators conceptualize their various interpretations of the word by dissecting the gallery into physical lanes." Curated by Anthony Elms, Katherine Pill, and Philip von Zweck.
Quarterly Site #3: Stay in Your Lane! opens Saturday, from 6-10pm. Swimming Pool Project Space is located at 2858 W. Montrose Ave.
4. The Humboldt Moving Picture Show at the Richmond Manor
The second round of the Humboldt Moving Picture Show. I went to this last year and it was FANTASTIC. This year they've gone international with artists from the US, Egypt, Kosovo, Palestine, Germany, and Mexico. It's $5 donation, but totally worth it.
The Humboldt Moving Picture Show begins at sundown on Saturday. The show will happen in the Sideyard at Richmond Manor, located at 1625 N Richmond St.
5. James Elkins Lecturing at The Art Institute of Chicago
James Elkins lectures on "Beyond the Aesthetic and the Anti-Aesthetic" at the Art Institute of Chicago as part of the annual Stone Summer Theory Institute.
James Elkins will be lecturing at 1pm in the Morton Auditorium at AIC. The Art Institute of Chicago is located at 111 S. Michigan Ave.
This weekend is making up for the last couple slow ones. In all, 35 openings, with shows in all the standard art districts, a few museum events, and an awesome array of shows at the weird-ass venues that make Chicago such a vibrant art scene. Here's my picks:
1. Living Treasure at Pentagon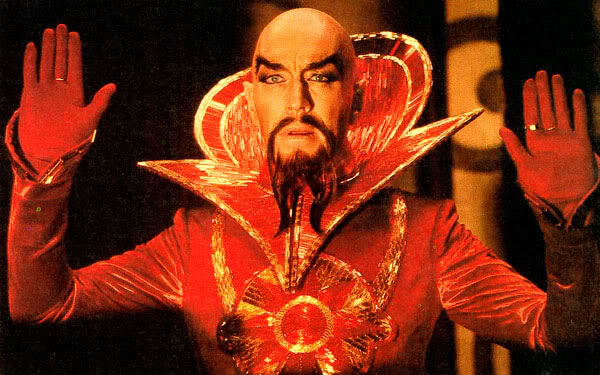 "Living Treasure is a shadow of Pentagon Gallery's first opening Nemesis, A show that engaged cultural others and darkness in music, film, literature and athleticism. Living Treasure attempts to take note from Nemesis but focuses on current global issues and America's involvement with in them. Each artist transforms ideas of violence, destruction, environment, religion, and sexuality by utilizing different mediums and engaging the viewer to be critical of their own social nature. The show it's self might seem sinister but stays satirical with subject and matter." Work by Carl Baratta, Carolina Wheat, Montgomery Perry Smith, Theodore Darst, Ryan Ingebritson & Flash Gordon (1980).
Pentagon is located at 961 W. 19th St., 1F. Reception is PLEASE NOTE: Saturday from 7-10pm.
2. Younger Than Janis at Noble & Superior Projects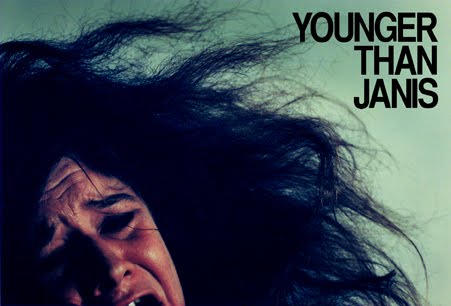 "The work of all of these artists (who together cover film, sculpture, sound, food, printed matter, painting, photography and video) considers the ephemeral nature of youth and beauty. The work ranges from musings on death to pursuit of an infinite youth, covering all the fleeting affect in between." Work by Marcel Alcala, Ryan Barone, Lucas Blair, Patrick Bobilin, Connor Camburn, Kevin Clancy, Adam Cruces, Cara Anne Greene, Eliza Koch, Andre & Evan Lenox, Vanessa Macholl, Celia Marks, Ross Meckfessel, Michael Morris, Erin Nixon, Michael Radziewicz, Anna Rochinski, Steve Ruiz, Liz Rugg, Hannah Verrill, Blair Waters, Ali White, Andrew Norman Wilson, and Travis Wyche.
Noble & Superior Projects  is located at 1418 W. Superior St. Reception is Friday from 6-10pm, film screening is Saturday from 7-10pm.
3. A Packer Schopf 3-fer: "South County Scrapbook", "Gleaners, Hawkers, and Reapers" and "Skivery"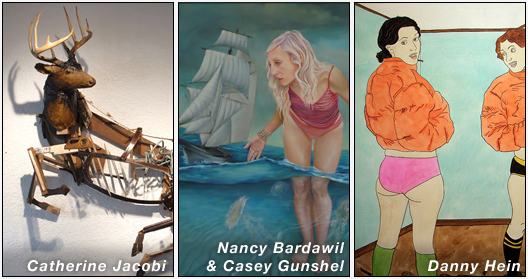 Danny Hein: South County Scrapbook – "My drawings are inspired by romantic memories of growing up in rural Indiana. I always felt there was a lot of mystery there. The figures here represent the land. I think of them as corn-fed-ghosts."
Catherine Jacobi: Gleaners, Hawkers, and Reapers – "The Histories of Objects are platforms from which Jacobi starts her pieces – considering a narrative that has already existed and one that she will have imagined existed. The novelty of form is that it leads you to believe it will endure. Look at a body, her body – immortality it seems is mortal."
Nancy Bardawil & Casey Gunshel: Skivery – "Nancy Bardawil started her art career as a painter and a sculptor, but for the last twenty years she has been working in film as a director. Although she's been painting since she was six-years-old, this is the first time she's shown her paintings in public. As a child, Casey Gunschel learned to draw by way of National Geographic and Dungeons and Dragons monster manuals. That introduction has inspired a lifetime fascination with animals, creatures and all things wild."
Packer Schopf Gallery is located at 942 W. Lake St. Reception is Friday from 5-8pm.
4. Action! at Chicago Art Department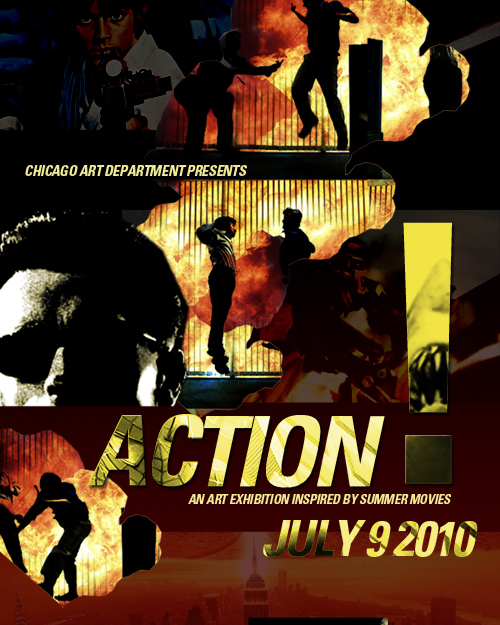 "ACTION! is a Chicago Art Department exhibition themed around the idea of the Hollywood summer blockbuster movie.  Since the release of Jaws in 1977, the summer movie season has, for better or for worse, become characterized by over the top, big budget, action, special-effects laden movies that we now know as "the summer blockbuster".    The art in this exhibition looks at the summer movie as cultural phenomena and symbol, as nostalgia and memory, and yes even simple, mindless fun." Work by Ryan Roberts, Christophe Roberts, Clare Rosean, Nat Soti, Jim Jeffers, Ali Serradge, Sarah and Joseph Belknap, Kayce Bayer, Chris Lin, and Kerry Flaherty.
Chicago Art Department  is located at 1837 S Halsted St. Reception is Friday from 6-10pm.
5. Visible City: Map Room at Fill in the Blank Gallery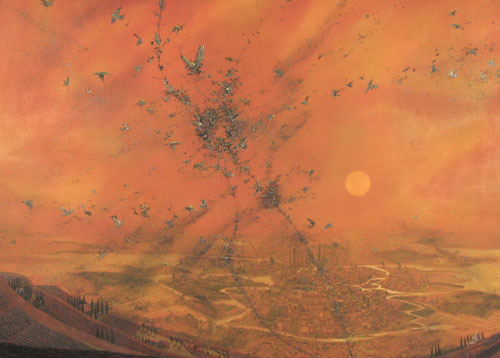 "Visible City: Map Room is part of an ongoing body of work by Aaron Delehanty in which painted images and drawn maps work together to build a mythos of a nonexistent place called Visible City. This exhibition highlights two features of this city—its urban physical space and its mental space—by showing scenes of the city as being designed in harmony with its surroundings. The maps of Visible City are strange and unique, different from your usual map because Visible City is a different kind of human settlement."
Fill in the Blank Gallery is located at 5038 N. Lincoln Ave. Reception is Friday from 7-11pm.
Hello again ya'll! Hope you had fun last weekend without me. I had a grand old time down in Missouri with the Zombie Squad crew, kicking it in Manbath, going to the range, and floating down and annoying low but none the less relaxing river. Oh yeah, and Motel 6 and Waffle House, the perfect bracket for any camping/road trip. I came back planning on hitting the ground running, only to find most things shuttered for the weekend of patriotic fireworks. Bummer. There are still a few things happening this weekend, but because of the small source pool, this week you get a Top 3, ranter than a Top 5. Next weekend looks like it might be busy, so perhaps I'll be able to over compensate then. But, until that time, here's the picks…
1. The Things I Once Owned at Ebersmoore
Photographs of objects formerly owned by the artist, Gregg Evans (or at least that's how the story goes). Jeroen Nelemans will also be showing work under the title "Pilfer Your Land."
Ebersmoore is located at 213 N. Morgan, #3C. Reception is Friday from 6-9pm.
2. This is Still Life at Monument 2
Contemporary artists working with the still life. The exhibition is curated by Ghazal Hashemi, and includes the work of Wilford Barrington, Amir H. Fallah, Ian Hawk, Bruce Ingram, Sandy Kim, Jason Lazarus, Maximilian Schubert, Dylan Walker, and Harley David Young.
Monument 2 is located at 2007 N. Point St. Reception is Saturday from 2-6pm.
3. Contemplations & …Sorry I Didn't Have Time to Google You at Julius Caesar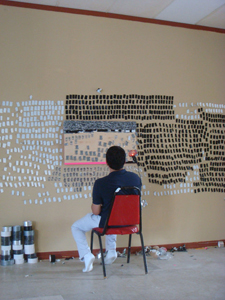 Two shows for the price of one: Gil Rocha's Contemplations, and …Sorry I Didn't Have Time to Google You, a group show featuring the work of David Jourdan, Lisa Holzer, Kitty Kraus, Chiara Minchio, and Stefan Schuster. And, and, and, a good place to have a 4th BBQ!
Julius Caesar is located at 3311 W. Carroll Ave. Reception/BBQ Sunday from 4-7pm.
1. In A Plain Brown Wrapper at Johalla Projects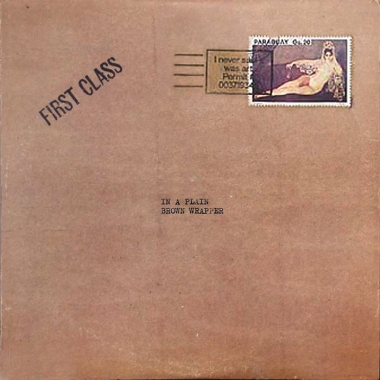 Not for kids. Literally, you have to be 18 or over to enter. Work by Steven Frost, Elisa Garza, Elise Goldstein, Emerson Granillo, Jesse Hites, Jacob King, Ivan Lozano, Joelle McTigue, Karina Natis, Clare O'Sadnick, Edward Rossa, Joshua Sampson, Talaya Schmid, Kristen Stokes, Jaroslaw Studencki, Bu Tu, Wayama Woo, and Meredith Zielke. Organized by Barbara DeGenevieve.
Johalla Projects is located at 1561 N. Milwaukee Ave. Reception Saturday from 7-10pm
2. Ox-Bow Centennial Two-fer: Historical Works at Corbett vs. Dempsey and Contemporary Art at Roots and Culture.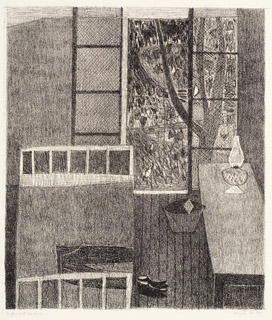 Two exhibitions celebrating the Centennial festivities for the Ox-Bow Summer School of Art.
Corbett vs. Dempsey is located at 1120 N Ashland Ave. Reception Saturday from 5-9pm. Roots and Culture is located at 1034 N. Milwaukee Ave. Reception Saturday from 6-9pm.
3. There, Now It Will Last Forever at The Family Room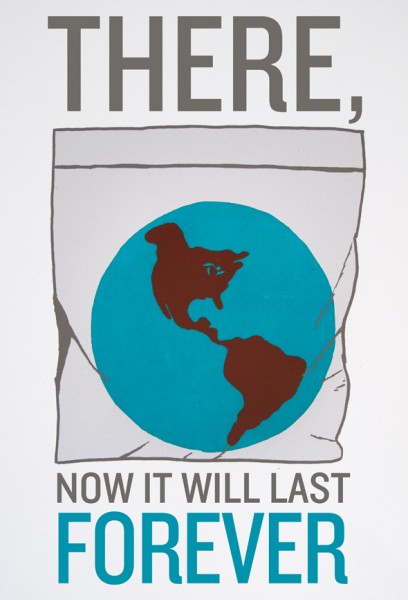 Work by Stephen Eichhorn, James Ewert Jr, Ron Ewert, Mike Fortress, Jenny Kendler, Michael Ruggirello, Molly Schafer, Ben Speckmann, Davey Sommers, Scott Thomas and INDO.
The Family Room is located at 1821 W. Hubbard St., #202. Reception Friday from 7pm-12am.
4. Sangre, Sudor y Papeles: Artists examine the immigration issue at Antena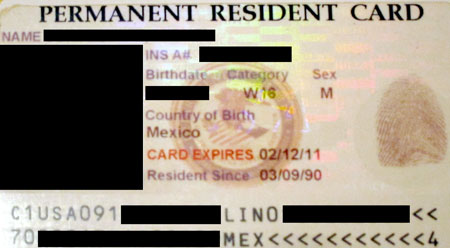 Work by Saul Aguirre, Adriana Baltazar, Miguel Cortez, Salvador Jiménez-Flores, Jaime Mendoza, Jenny Priego, and Elvia Rodriguez-Ochoa.
Antena is located at 1765 S Laflin St. Reception Friday from 6-10pm.
5. No Money No Pancakes at Second Bedroom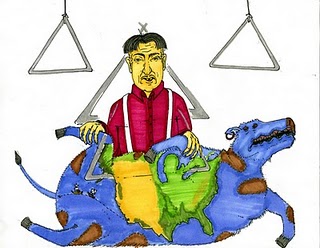 Something weird'll be going on. BYOB but there's free waffles.
Second Bedroom is located at 3216 S. Morgan St. Reception Saturday from 7-11pm.