Audio clip: Adobe Flash Player (version 9 or above) is required to play this audio clip. Download the latest version here. You also need to have JavaScript enabled in your browser.

download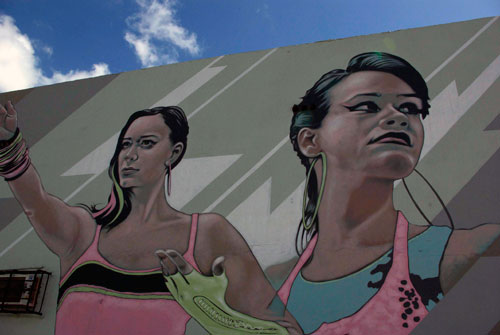 This week: Duncan and Brian in Miami! They talk to the TM Sisters and Frank Webster.
Frank Webster
http://fwebster.com/
TM Sisters
http://www.tmsisters.com/
UPDATE:
Frank would like you to know… "I mention Matisse's brother as a dealer. I meant Matisse's son Pierre Matisse who was the great art dealer. Matisse's brother Auguste Emile was a painter as well."
Do not email him about this. He is on top of his art history. For those of you who did not immediately recognize the error, for shame.
Audio clip: Adobe Flash Player (version 9 or above) is required to play this audio clip. Download the latest version here. You also need to have JavaScript enabled in your browser.

download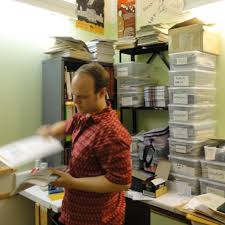 This week: CAA 2014 was the place and time, the event the BAS Art and Politics panel!! Daniel Tucker leads the charge with Duncan, Susy Bielak and Mary Patten along for the wild ride! Learn what the point of CAA is, finally!
Audio clip: Adobe Flash Player (version 9 or above) is required to play this audio clip. Download the latest version here. You also need to have JavaScript enabled in your browser.

download
This week: Amanda talks to Taylor McKimens!!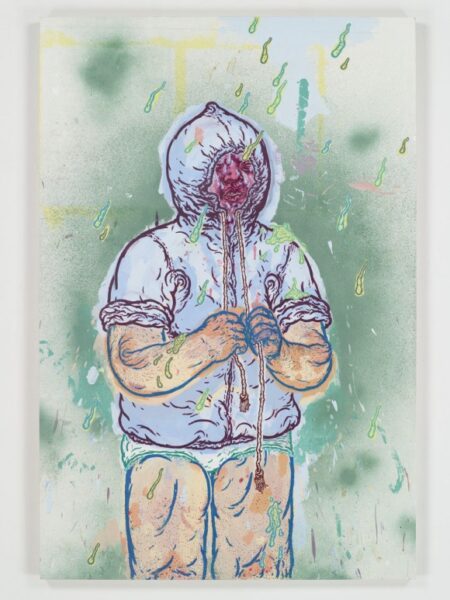 Taylor McKimens was born in 1976 in Winterhaven, California and lives and works in New York. He studied at Art Center College of Design in Pasadena, CA. McKimens has exhibited extensively and notably at Deitch Projects, NY, Macro Museum, Rome, The Hole, NY. Most recent exhibitions include: Studio d'Arte Raffaeli, When Things Get Back to Normal, Galerie Zürcher, Paris (solo 2011), New York Minute at The Garage Center, Moscow, curated by Kathy Grayson (2011), Spaghetti and Beachballs, curated by Donald Baechler, Studio d'Arte Raffaelli, Trento, Italy (2011) and Facemaker at Royal T, Los Angeles (2011).
Taylor McKimens initiates us in the suburban desert of the contemporary American wild west, portrayed as an extended backyard calling to be explored. Drainage ditches, weather-worn palm trees, dusty trucks make up the playing field where young characters embark on brave endeavors in an almost Edward Hopper-esque solitude.
McKimens is completely unperturbed by the messier side of things and in fact revels in the drips and oozes that are the traces of life. In one of the show's major works, Knee Deep, the bright, acidic-colored canvas shows a young, baseball-capped girl stymied in a ditch.
McKimens creates a certain sense of no-time as if she has always been there and will always be there, contemplating her next move. Alternating between loose areas of color with atmospheric gesture and dense areas of confident line quality where even the slightest details, a fly on a shoe, a piece of trash in a puddle, are given equal stature on the canvas.
Audio clip: Adobe Flash Player (version 9 or above) is required to play this audio clip. Download the latest version here. You also need to have JavaScript enabled in your browser.

download



This week: Giant of consciousness, living legend of mischief, artist, and all around great guy Vince Dermody, co-founder of Law Office.
April 23rd, 7:00pm, Apple Store on Michigan Avenue in Chicago. Come check us out!!
Audio clip: Adobe Flash Player (version 9 or above) is required to play this audio clip. Download the latest version here. You also need to have JavaScript enabled in your browser.

download
This week: Live from Volta 2014 Duncan, Amanda, and Richard talk to:
Saul Ostrow Founder and President
David Goodman Secretary and Director of Projects and Programs
Susan Bowman Treasurer and Director of Design and Communication
of Critical Practices!



MISSION
CPI, founded in 2010 and incorporated in 2012, was established to support the emergence and development of new practices within the field of cultural production. We believe that the producers of critical culture are a community whose needs for peer discourse and engagement are underserved by current institutional conventions. Operating outside of normative institutional and marketplace models, CPI uses the common objectives, goals, and concerns of a diverse community of producers as its point of departure for programming. Our intent is to create a dynamic network and platform for the diverse points of view necessary to shape and sustain critical, theoretical, and artistic practices.
HISTORY
CPI has an auspice genealogy.  Former artist (now Critic and Curator) Saul Ostrow has occupied the loft space at 162 West 21 Street since 1974. When he first moved to Chelsea, he shared this space with Rick Witter who worked for the gallery OK Harris, and the photographer Larry Topper.  In the 1970s during the winter months Sunday Salons were held at which participants would show films give slide presentations or talk on topics of interest, as well as drink tea and coffee, and  mingle.  Annually two Parties where held: one in the Fall, celebrating the beginning of the art season the other in late June marking its end. By the end of the 70s Topper, and Witter had moved out and the "Loft." For a year or so, the artists Diane Mayo, Rex Lau, and John Wallace occupied it.  In 1979, Saul Ostrow moved back into the Loft and through the 80s had  a succession of roommates that included Jack Tilton, Donald Lipski, Muna Tseng, Eric Bass, Tseng Kwong Chi, and David Clarkson.  Between 2003 – 05 it served as the studio of the painter Shirley Kaneda.  In 2006, Ostrow moved back into the Loft. In 2011, a exhibition of works from the 1968-70 by the painter Don Dudley, was mounted for his 80th birthday party. With this event the 21ST.PROJECTS program was founded as a by-appointment-only project space.